As the global COVID-19 pandemic escalates, a growing number of people across the world are in various stages of lockdown, as countries take extreme measures to control the spread of the deadly virus. In fact to date it is estimated that approximately one third of the world's population are currently in enforced isolation.
Top 10 Images That Show The Positive Side Of The Coronavirus Pandemic
Being confined to home for weeks on end, with limited outside activity permitted has inevitably led to a boredom, as people across the world try to fill in their time in isolation. In most European cities, citizens are confined to their own small apartments within massive apartment blocks, without the opportunity to head out into the back yard which will be enjoyed by Australians and New Zealanders.
This enforced isolation has highlighted how much we all need the daily social interaction with our friends and neighbors.
Despite the gravity of the situation, humor in times of adversity has helped us to cope with these unprecedented restrictions to our daily lives. This has prompted the #Stayathome challenge across social media, both to ease our own boredom and to amuse others looking to the internet for entertainment. Hilarious memes and videos are circling the internet, providing us with some light hearted relief to the crisis.
A number of communities have come up with ingenious ideas to remain connected in isolation, while others have made some quite hilarious attempts to get around restrictions. Many have determined not to let cancelled travel plans to thwart their opportunity to simply have a fun time.
10

Balcony bingo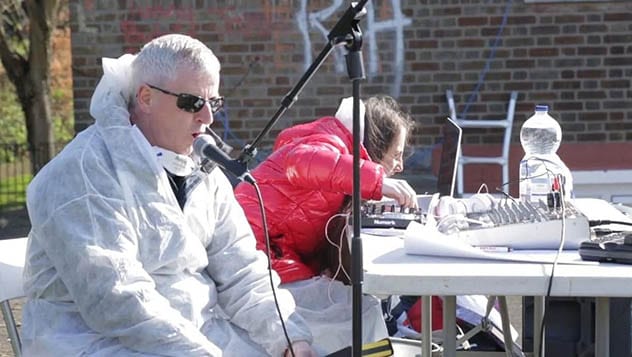 Residents in a housing estate in Ringsend, Dublin recently vied for prizes of Easter eggs and toilet paper in rounds of "Balcony Bingo".
Resident Michael Larkin decided to ease the boredom of isolation. Kitted out in a protective boiler suit, Larkin handed out cards to residents, who then returned to their balconies to observe the strict 2 meter social distancing rules.
It was then "eyes down" as the numbers were called through a PA system. Larkin was amazed at the response his ingenious entertainment received on social media, with other nearby estates adopting the idea to amuse their elderly residents.
Meanwhile, in Shebyville, Kentucky, staff have ensured that the 1500 residents of their Masonic retirement village can still get their bingo fix.
Residents can be seen lined up with tables along a long corridor, marking off their bingo cards as their numbers are called from a nurses station at the end of the hall.[1]
9

Rooftop aerobics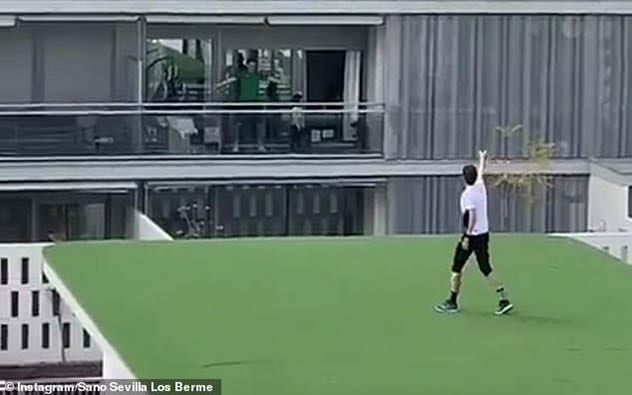 A Spanish fitness instructor went to new heights to raise both morale and fitness levels of his neighbors in isolation. Trainer Gonzalo used the lockdown as a great opportunity to promote health and fitness during their two weeks indoors.
Getting around the strict lockdown measures in Seville Spain, the trainer took to a courtyard rooftop with a PA system, encouraging the surrounding residents to move to the upbeat music.
Neighbors from surrounding apartment blocks flocked to their balconies to move their way through an aerobic workout of squats, star-jumps and crunches as a PA thumped out the workout music.
Enthusiastic residents take to their balconies in their workout gear each morning to get their daily gym-fix from the safety of isolation.[2]
8

Barking mad

Lockdown and isolation is sending many people barking mad. A 30 minute walk with the dog once a day provides a much need breath of fresh air for many residents in lockdown across the globe.

A man in Palencia, Spain thought of a fur-brained scheme to take advantage of the dog-walking clause. Putting a leash around a fluffy toy, he proceeded to head out for a walk with his inanimate canine friend. His plans however were quickly stuffed, when passing police officers brought a halt to his stunt. The Spaniard received a hefty fine for his dogged attempt to breach isolation orders.[3]
7

Toulouse balcony run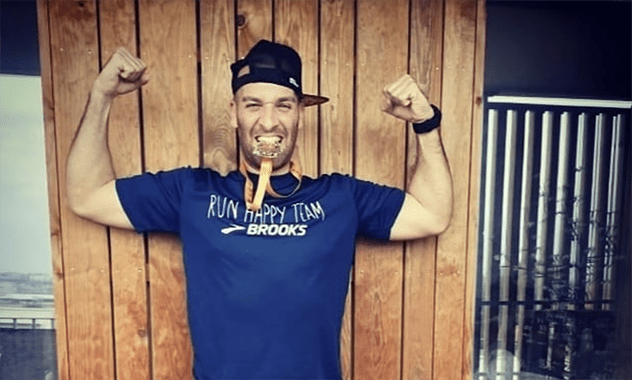 Sports around the world have ground to a standstill. Organised sporting matches and even the Tokyo Olympic Games have been placed on hold, with many athletes trying to find ways to maintain their fitness levels and continue training in isolation.
A French runner was not prepared to let his training for two major marathons to go to waste. The Toulouse man instead managed to run a full marathon from his tiny balcony.
Despite the cancellation of both the Barcelona and Paris marathons, the 32 year old determinedly finished his runs, doing laps of his 7 meter balcony. The 26.2 mile run took him just 6 hours and 48 minutes to complete.[4]
6

T-rextreme measures

Spanish police were astounded to find a dinosaur on the loose, flouting strict isolation rules under their current lockdown. Many residents take advantage of the opportunity to take "Rex" for a brief walk, but it seems "T-Rex" doesn't cut it with local authorities.

The Murcia resident was found dressed in a full, inflatable Tyrannosaurus Rex costume as he took a stroll outside. It's unclear whether the bizarre costume would protect him against COVID-19, but it certainly did not protect him from the wrath of local authorities. Police reminded residents that while they may be allowed to briefly walk their pets, "dinosaurs don't count."
Set to the "Jurassic Park" theme music, a video of the bizarre encounter has gone viral on social media.[5]

10 Amusing Ways People Have Mocked Dictators
5

Balcony concerts

Balcony singing was one of the first isolation stories to appear on social media, as bored Italians tried to connect with friends and neighbors. From instrumental concerts, with piano, sax and violin joining from nearby windows, to full neighborhood sing-a-longs, the phenomenon has grown across the world to help raise the spirits of those in isolation. Voices echoing across deserted courtyards have helped us to unite in song. Professional singers entertain the neighborhood on a daily basis, while other neighbors get together for impromptu percussion sessions.
In Boston Massechusetts, singer Mike DiCarlo took to his balcony with a corona-inspired parody of Neil Diamond's "Sweet Caroline".

Nearby residents quickly joined in, on the "hands not touching hands" version of the famous song. The one-off concert has grown into a nightly rendition each night, with requests taken via social media. The most popular requests of the day can be heard at 6pm each evening.[6]
4

Disney at home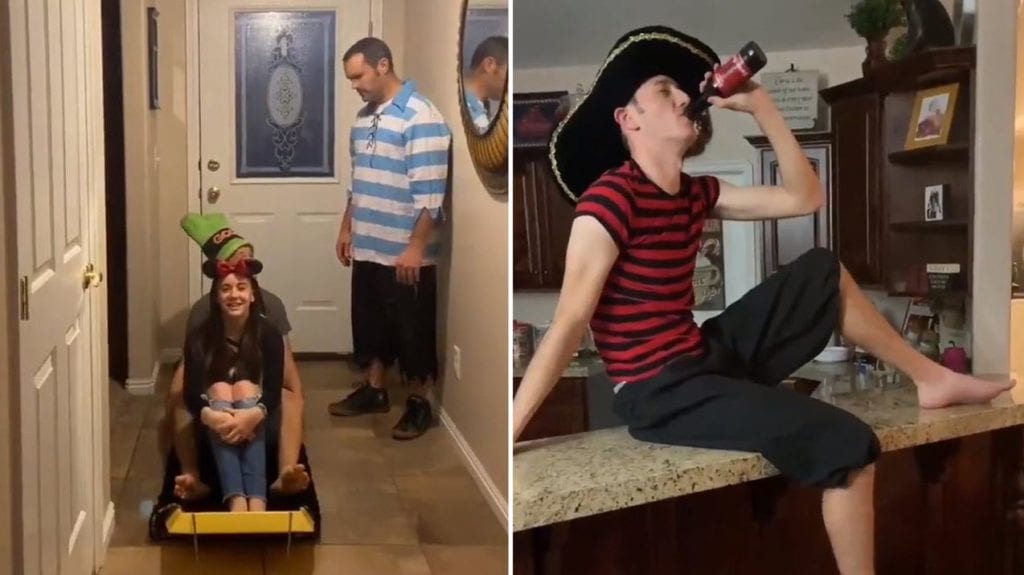 So many of us have had to cancel eagerly anticipated vacations as airlines and tourist attractions around the world have shut down in response to COVID-19. Disneyland was one of the first major attractions forced to close their doors due to the Coronavirus pandemic.
One US family forced to cancel their Disney vacation cleverly applied a "Pirates of the Carribean" theme to their enforced "staycation".
With clever props, the family dressed up as their favorite pirates, sharing their unique virtual Disney experience with Twitter followers. Complete with funny pirate accents and their role plays of visiting their favorite attractions, the family have inspired many other house-bound parents to get more creative with their lockdown activities.[7]
3

Balcony tennis, Madrid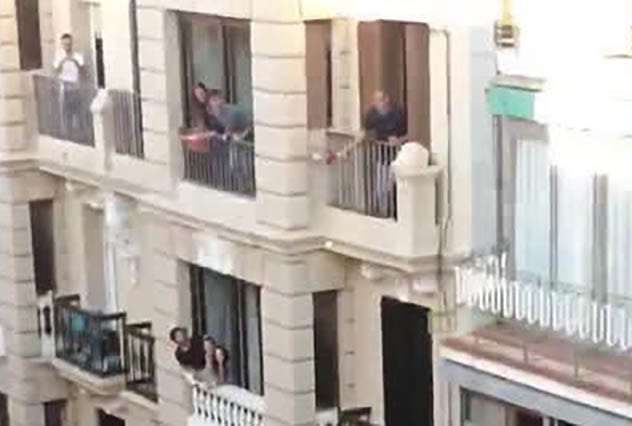 Organised sports may be banned for the foreseeable future, with sports enthusiasts finding unique ways to enjoy a little physical activity in isolation. One impromptu sports event was a hit with bored Spaniards as two Madrid men had the internet cheering with their twitter-vised tennis match.
The match saw the players rallying the ball between their apartment windows, before calling "out" as the ball dropped to the ground.
Im sure there was no window of opportunity to challenge the umpire's ruling during this match, let alone the convenience of having a ballboy retrieve the ball after your missed shot.[8]
2

Televised cruise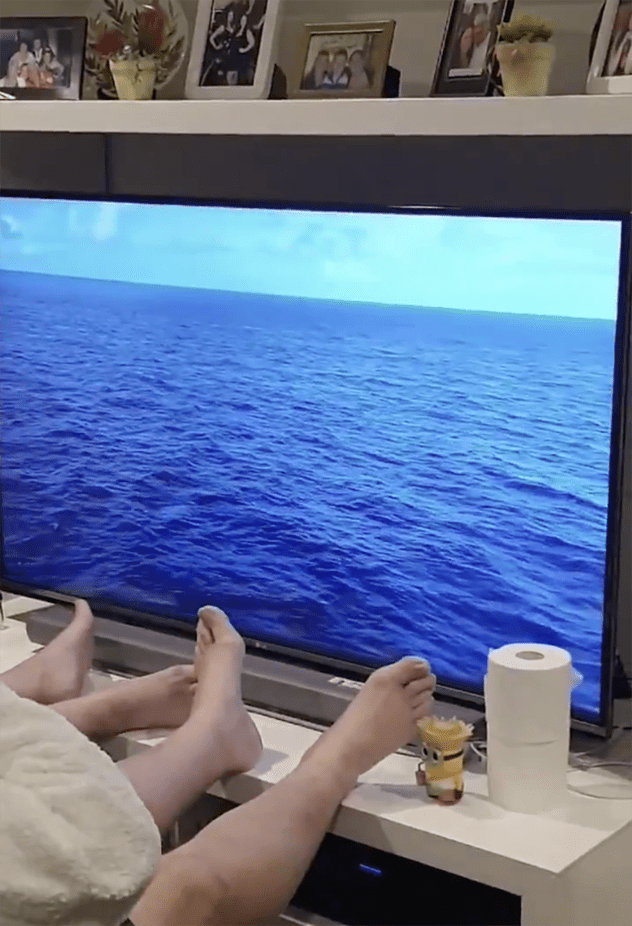 Cruising around exotic destinations has become an increasingly popular vacation option. However with cruise-related corona outbreaks prevalent around the globe, many travelers have chosen not to take the risk and most cruises have been cancelled until further notice.
The cancellation of their Pacific Island cruise was no setback to an Australian Couple. With the help of You-Tube videos, the couple donned their cruise attire, putting their feet up in the comfort of their living room. Sipping cocktails, they enjoyed a televised cruise on the TV screen.
The virtual vacation certainly helped to bouy their spirits during isolation.[9]
1

Virtual Zoo


As parents face the challenging task of home-schooling children in isolation, many zoos have been live streaming their animal sanctuaries to allow the animals to provide some much-needed entertainment. #AnimalsAtHome allows children to visit the tigers, bears, dolphins and otters in the many zoos and aquariums which have been closed due to COVID-19, providing hours of educational entertainment.

Edinburgh Zoo was one of the first to provide this sanity-saving service. It allowed frazzled parents to safely send the kids for a day at the zoo as they came to terms with their new home-schooling schedules.

At Australia's Melbourne zoo, however the antics in the giraffe enclosure were overshadowed by an hilarious impromptu dance performance by the zookeeper. The fan-waving antics of the Victorian zoo-diva became a hit across social media as he sashayed and twirled around the feed enclosure. The giraffes seemed quite unfazed by their keeper's bizarre antics.[10]

Top 10 Hilarious Reactions To The Toilet Paper Shortage

💰 Write For Listverse And Earn $100! Here's How . . .