Before the Chinese coronavirus (COVID-19) is finally defeated through the passage of time or a cure, the sad reality is, many more people will die. Nobody is immune to its effects, though it can be deadlier to the immunocompromised and the elderly.
Top 10 Celebrity Deaths That Never Happened
Since the virus began sickening people in China in 2019, there have been thousands of recorded deaths, and some of those people who died have been celebrities, performers, politicians, and the like.
While every death is a tragedy, these ten, presented in no particular order, are notable people for what they gave society during their lifetimes, and like so many others, they will be missed.
10

Joe Diffie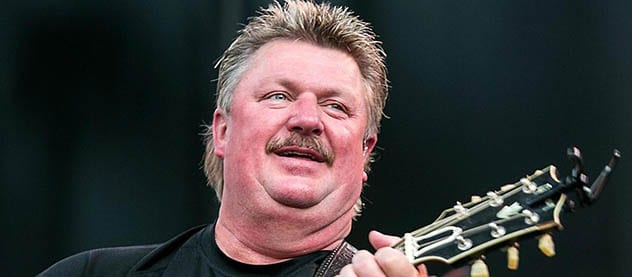 If you're a fan of country music, odds are the news of Joe Diffie's passing hit you particularly hard. Diffie was an accomplished country music singer who released a ton of hit singles over the years. From 1990 to 2004, Diffie released 35 singles featured on the Billboard Hot Country Song chart. Five of those singles rose to number one, including "Home", "If the Devil Danced (In Empty Pockets)", "Third Rock from the Sun", "Pickup Man," and "Bigger Than the Beatles." He released seven studio albums, a Christmas album, and a Greatest Hits album.
Diffie announced through his publicist that he tested positive for COVID-19 on March 27th. He remained in critical condition from the disease for two days, and he died on March 29th at the age of 61. He passed away in Nashville, Tennessee, which is a city deeply rooted in the country music scene. Diffie is the first country music star to succumb to the disease, and his passing was noted by his peers with heartfelt posts on Twitter, Instagram, and other social media platforms.[1]
9

Floyd Cardoz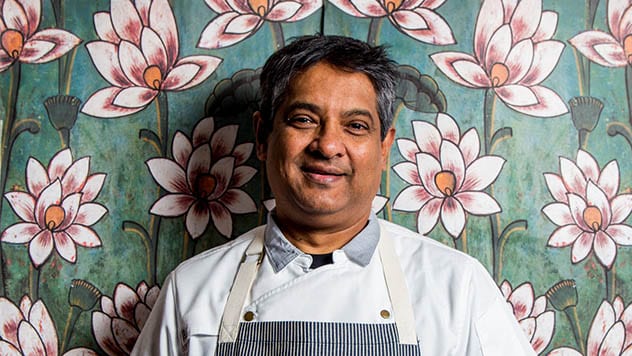 Fans of the hit series Top Chef are in mourning following the death of celebrated Indian-American Chef Floyd Cardoz. The talented chef was the winner of Top Chef Masters in 2011 and was well known for his many entrepreneurial forays in the world of gourmet food. In addition to his time in front of the cameras for Top Chef Masters, Cardoz was the executive chef at New York City's Paowalla and Tabla eateries. He specialized in the melding of Indian flavors and spices with Western cuisine of all kinds.
Cardoz also held the honor of being a four-time James Beard Award nominee, and he was also the author of two cookbooks. Cardoz traveled from Mumbai to New York through Frankfurt in early March. He soon fell ill and tested positive for COVID-19. He died from complications of the virus on March 25th at a hospital in New Jersey. Cardoz was 59-years-old at the time of his death. He leaves behind his wife/business manager, Barkha, and their two sons, Justin and Peter.[2]
8

Maria Mercader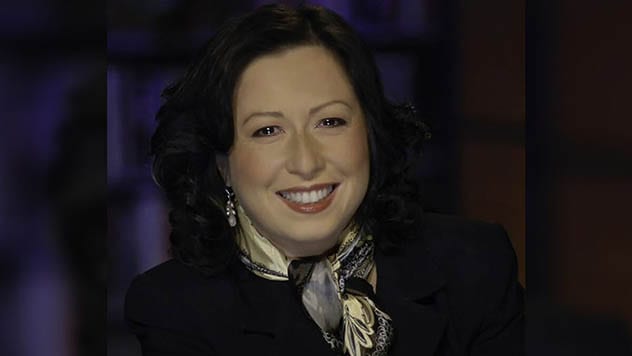 Though she may not have been as well known to people outside the world of news, Maria Mercader was a driving force in news and reporting for CBS, where she worked for more than three decades. Mercader began her professional career in 1987 as a page at CBS. She shifted from page duty to the network's news program with CPS Newspath, where he produced various pieces distributed via CBS' affiliate stations. She continued to produce through the death of Princess Diana, 9/11, and many more significant events.
Mercader won an Emmy Award for her work as a producer, and she climbed the ranks at CBS to become the Director of Talent Strategy in 2016. Her work there diversified the workplace and helped to facilitate more involvement with various minority groups, including the Asian American Journalists Association and many others. For more than two decades, Mercader fought cancer and other illnesses, and when she went to a hospital in New York City for treatment, she succumbed to COVID-19 at that location and passed away on March 29th at the age of 54.[3]
7

Terrence McNally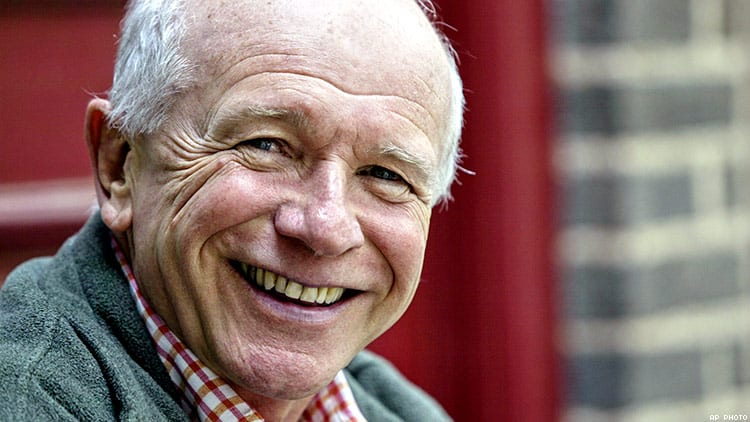 Terrence McNally was a prominent playwright, screenwriter, and librettist, who was often described as "the bard of American theater." He was considered to be one of the greatest contemporary playwrights of the American theater, and he earned that distinction through 56 years of work in the field. He received the coveted Tony Award for Best Play for two of his works, and the Tony Award for Best Book of a Musical for another two. He also earned an Emmy, two Guggenheim Fellowships, and several other theater awards throughout his career.
McNally's work spanned six decades, and they included Broadway plays, off-Broadway plays, films, and pretty much anything and everything he could get his hands on. He is probably best known for "Kiss of the Spider-Woman" and "Ragtime," though he wrote dozens of plays, operas, and theater pieces. His work is played around the world, and his passing was a blow to everyone who loves the theater. On March 24th, he passed away following complications from COVID-19 in a hospital in Florida. He was 81 at the time of his passing.[4]
6

Princess María Teresa Of Bourbon-Parma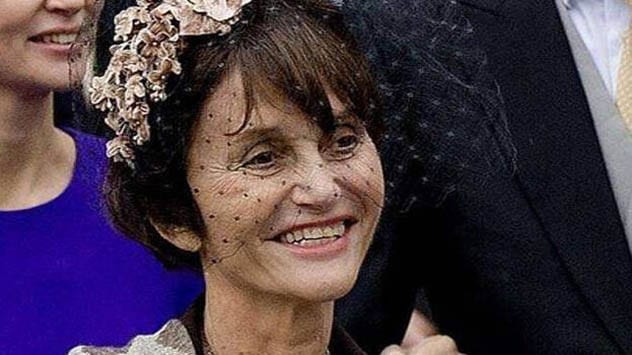 Princess María Teresa of Bourbon-Parma was a French-Spanish member of the House of Bourbon-Parma, which is a cadet branch of the Spanish Royal family. She spent her life working to further social causes as an activist, which earned her the nickname "Red Princess." She was a monarchist, and she sadly holds the distinction of being the first member of a royal family to die from COVID-19. Born in 1933 in Paris, Princess Maria Teresa spent her youth in various castles and private schools.
She attended the Paris-Sorbonne University, where she received a doctorate in Hispanic Studies. She followed this with another doctorate in Political Sociology from the Complutense University of Madrid. She was an activist in the areas of women's rights and other important matters. On March 27th, Princess Maria Teresa died at the age of 86 from complications brought on by COVID-19. She was the first royal to die from the disease, though she wasn't the only one infected, as Prince Charles battled the disease with only mild symptoms. He remained in self-isolation for a week and fortunately survived.[5]
10 Gruesome Facts About Suicide And Death Cleanup
5

Nashom Wooden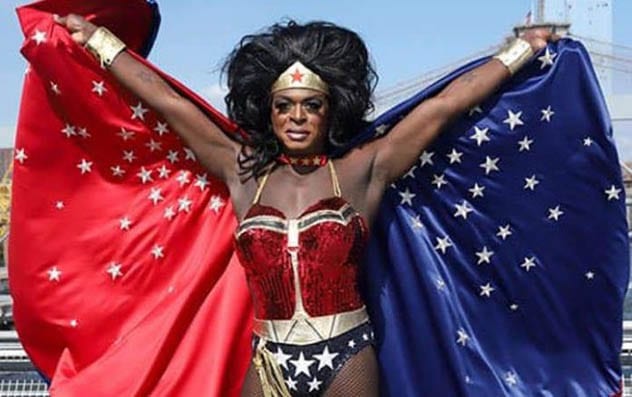 Folks may not immediately recognize the name Nashom Wooden, but it's not because he wasn't famous, it's due to people being more familiar with his drag queen persona, Mona Foot. Wooden developed his drag persona in the late 1980s, and he credited RuPaul as an early mentor in his early drag career. RuPaul helped him immensely by teaching him how to apply makeup, which helped him land a role as Mona Foot in an off-Broadway production called My Pet Homo. Interestingly, he came up with the persona while working as a manager in a Manhattan men's clothing department at Patricia Field's boutique.
Wooden later appeared as Mona Foot in the film Flawless, where he also performed the song of the same name with The Ones. Wooden phased out his Mona Foot identity in his later life, and while he did test positive for HIV, he had an undetectable viral load. That infection didn't appear to be the cause of his death, as he died as a result of complications from COVID-19 in New York City on March 23rd. He was 50 at the time of his death.[6]
4

Manu Dibango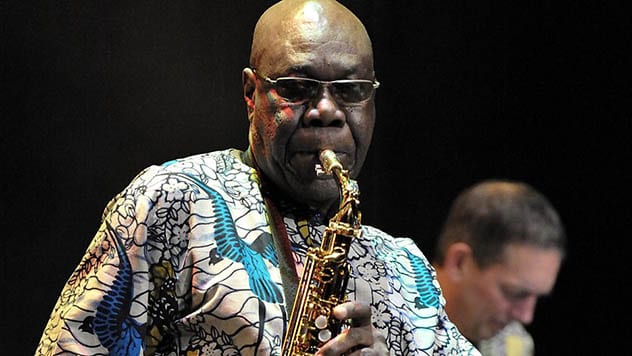 Emmanuel N'Djoké "Manu" Dibango was a Cameroonian musician who was well known in the world of jazz, as he was a prominent songwriter and saxophonist. Dibango's career spanned six decades, consisting of numerous hits, though he is likely best known for his 1972 single "Soul Makossa." That hit would later be sampled by Michael Jackson, Kanye West, and many more prominent musicians all around the world. Dibango's career began at the age of 15 after he moved to Paris just after World War II. He played saxophone and piano and quickly became a regular in the European jazz circuit.
He became an international sensation with "Soul Makossa," which was originally planned to be a B side to an anthem he wrote in celebration of Cameroon's success in hosting the 1972 Africa Cup of Nations football tournament. News of Dibango's illness came on his Facebook page, which noted he was hospitalized with an infection from COVID-19 on March 18th. His Facebook page confirmed the following week that he passed away on March 24th from the virus at the age of 86.[7]
3

Lucia Bosè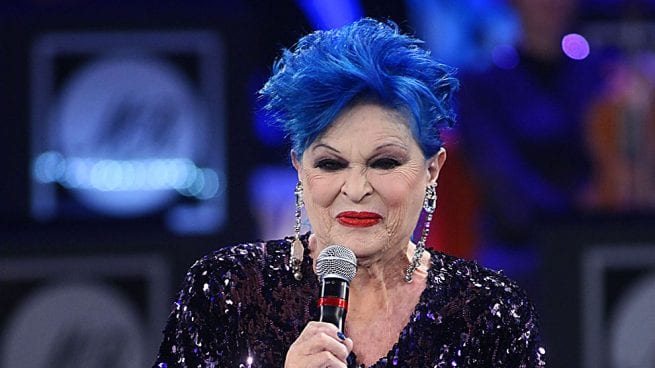 Italy is one of the hardest-hit nations where COVID-19 is concerned, and it seems nobody is safe from infection. Lucia Bosè was a prominent actress in her native Italy, where she rose to fame during the period of Italian Neorealism, which kicked off in the 1950s. She originally worked in a bakery, but in 1947, she won the second edition of the Miss Italia beauty contest, which launched her career as an actress. She starred in several standout roles through the early 1950s, when her career flourished in 1955 before coming to an end.
She fell in love with a Spanish bullfighter during the filming of Muerte de un ciclista. She opted to give up her career to raise a family. Eventually, she returned to acting and starred unnumerous roles in films with her most recent work was in 2007. She is the mother of famed Spanish singer Miguel Bosé and was a well-respected performer throughout her life. On March 23rd, she passed away from pneumonia complicated by a COVID-19 infection. She was 89 at the time of her passing.[8]
2

Daniel Azulay

Daniel Azulay was a comic book artist and educator who was well-known and respected in and out of Brazil. His work was highly regarded in the art community, and he is probably best known for his children's series, Turma do Lambe-Lambe. Azulay was born in Rio de Janeiro and raised in Ipanema, a neighborhood located in the southern parts of the city. At the age of 21, he created a newspaper strip called Capitão Cipó, and just five years later, he launched Turma do Lambe-Lambe.
His work helped to teach the children growing up in the 1980s about ecology, art, design, and many other subjects. He traveled the globe, exhibiting his work and giving lectures. He conducted art workshops with thousands of children and adults, and in 2009, he hosted a drawing class online to help even more people learn his craft. Azulay died in his hometown of Rio de Janeiro at the age of 72. He was hospitalized for two weeks for leukemia treatment, and while there, he was infected with COVID-19, which caused complications, ending his life.[9]
1

Dr. Li Wenliang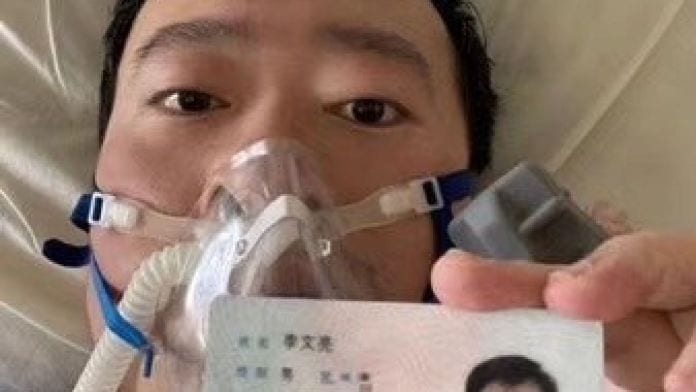 For most celebrities, their fame is established during their lifetime, but for some, that distinction is only granted posthumously. That's certainly true of Dr. Li Wenliang, a Chinese ophthalmologist who worked at Wuhan Central Hospital in China. In December 2019, Wenliang began warning his colleagues about a possible outbreak of a disease that resembled SARS. That disease was later named COVID-19, making Dr. Wenliang the first physician to raise the alert that the disease was going to cause problems.
Dr. Wenliang essentially became a whistleblower where the virus was concerned, and he paid for it. On January 3rd, he was admonished by the Wuhan police for "making false comments on the Internet." He went back to work and later contracted the virus from a patient. Dr. Wenliang passed away on February 7th at the age of 33. He was posthumously exonerated and offered a "solemn apology" for the admonishment he received by the Communist Party of China. If only his colleagues had listened to him, there likely wouldn't have been any names to put on this list.[10]
Don't forget to wash your hands, keep your distance from others, and remember, we will get through this!
10 Strange Omens That Warned Of Death
💰 Write For Listverse And Earn $100! Here's How . . .