With the coronavirus shutdown pushing us toward The Greatest Depression and leaving many of us wondering how we will manage our finances, the days when people paid huge amounts of money for celebrity memorabilia seem like something from the forgotten past.
10 Spectacular Meltdowns That Cost Celebrities Credibility
However, we can still cast our minds back to those distant times when people went on to eBay to place bids for a half eaten sandwich that Miley Cyrus might have gotten her teeth into, or one of Harry Styles' old sweaty shirts.
So to remind us all that a world existed before the virus, here are the 10 maddest celebrity items people have paid for.
10

John Lennon's toilet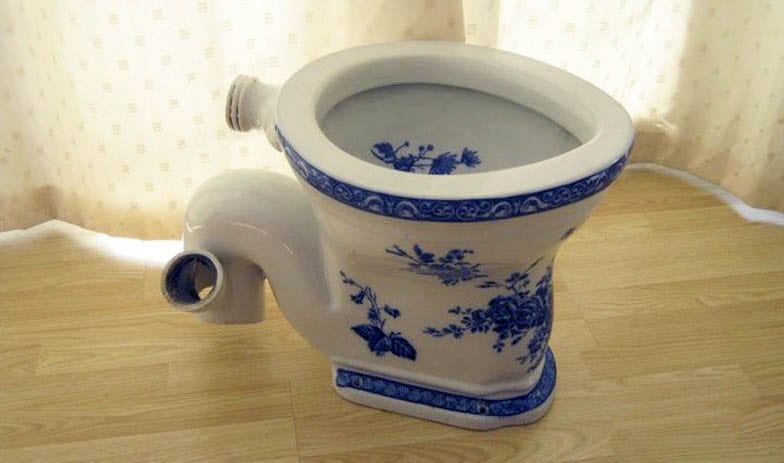 John Lennon was a pathological liar, wife beater, and genuine music legend, both for The Beatles era and his solo career, with the celebrity sing-a-long to his song Imagine already giving us one of the cringiest moments of the coronavirus era. When Lennon sang "Imagine no possessions" from his luxury mansion it might have been because he had seen into the future and learned that one day someone would pay $11,773 for one of his old toilets. This very expensive toilet had been at the Tittenhurst Park home that Lennon and Yoko Ono lived in from 1969 until 1972 and was one that Lennon had given to his builder to use "as a plant pot" when he got a new one installed.
The auction where this bizarre 2010 sale took place was held at the Paul McCartney Auditorium in Liverpool and the person who paid almost ten times the expected price for a used . . . ahem . . . 'john' kept his identity a secret. We cannot really blame him for that.[1]
9

Kiss coffins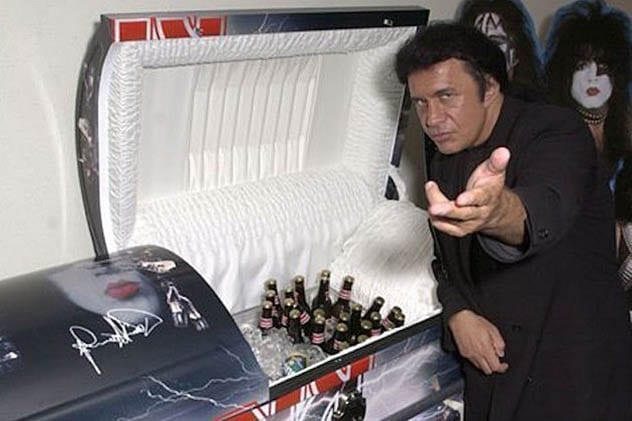 The only thing that Kiss lead singer Gene Simmons loves more than rock 'n' roll is money and that lust for lucre has helped to make his band the Krusty the Clown of rock music – willing to put their name to the tackiest merchandise in the world if it keeps the cash rolling in.
They took things to a whole new low – literally – back in 2001 though, when they launched the Kiss Kasket. This was a make of coffin that was covered in pictures of the group members as well as the band logo and cost $3,300. As if selling band branded coffins was not scraping the barrel enough they also offered urns that Kiss fanatics could have their ashes stored in.
At the launch, Simmons said that although he loved life, the Kiss Kasket "makes the alternative look pretty damn good" and the ads suggested people who had bought one and then failed to die could use it as a drinks cooler while they waited. Among those who have gone to the next world in a Kiss Kasket are Pantera guitarist 'Dimebag' Darrell.[2]
8

Elvis Presley's hair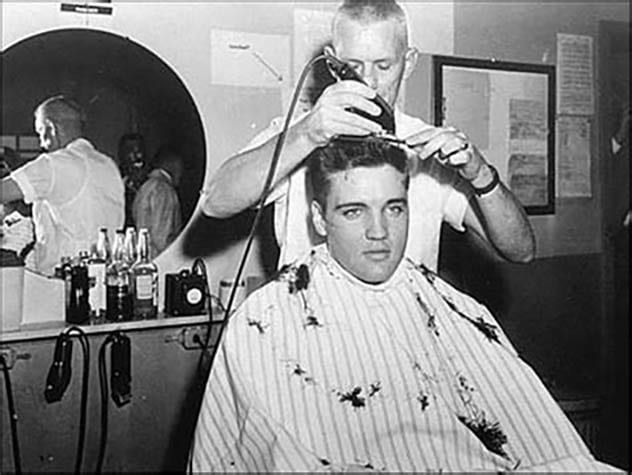 The King of Rock 'n' Roll Elvis Presley had an iconic haircut. The ducktail and quiff that he rocked much defined the 1950s, but even that does not explain why anyone would want to pay money to own some of his old, dead hair. Back in November 2002, a man who used to cut the hair of The King – Homer Gilleland – put a collection of clippings he had kept for decades on sale at an auction in Illinois.
You might think that keeping someone else's hair for that long is a bit weird and you would be right. It would be creepy if it was the hair of an ex girlfriend or boyfriend and you wanted it so you could stroke it and cry every night, but holding on to it to sell is not really any better. Then again, BUYING another person's hair is weird too, so the anonymous buyer does not look great here either. The clippings came complete with letters from Gilleland, expert in Presley memorabilia John W Heath and someone called John Reznikoff who is apparently a respected authority when it comes to collecting hair (!) The final sale price of $115,120 made it the most expensive hair ever sold at auction.[3]
7

Russell Crowe's jockstrap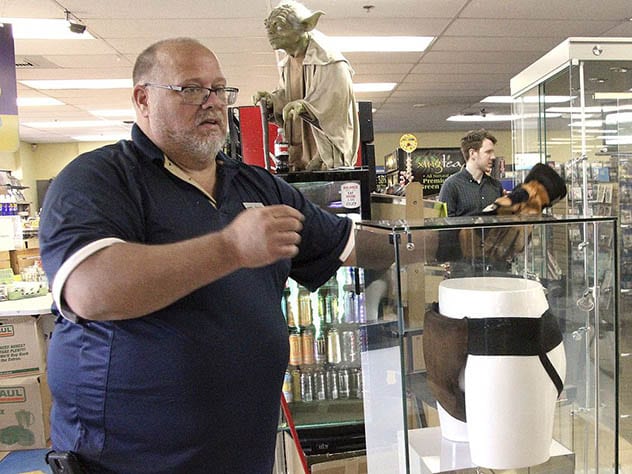 Back when he starred in Gladiator in 1999, Australian Russell Crowe was a sex symbol and lots of women might have been willing to bid for his used jockstrap, but by 2018 you would expect there to have been fewer takers. That was when the piece of sweaty protection was put up for sale as part of a 'divorce auction' of his belongings that the actor organized. The jockstrap for sale was one Crowe wore during the filming of Cinderella Man in 2004, although we have to hope that it had been washed during the 14-year gap.
Crowe was expecting to get offers of between $500 and $600 for it – which might seem a bit egotistical, but it actually went for $7,000 so if anything he was selling himself short. The buyer was an English television personality, who later claimed that he bought it for donation to a Blockbuster video store that was struggling for money (ya think?!) so that they could use it as memorabilia to attract customers. Whether they want the sort of customers who would be attracted by it is another matter.[4]
6

Justin Timberlake's French toast

Justin Timberlake has lots of fans, both from his days with NSYNC and his solo music and movie career and one of them was passionate enough about the man nicknamed 'trouser snake' to pay over $1000 for a couple of slices of French toast that he had come into contact with.
The toast was made for the star during an early morning interview he gave to the radio station Z-100 back in 2000, but the chef managed to burn it and Timberlake decided not to bother. After the interview, the DJ took the leftover toast and put it straight onto eBay, showing the true US spirit of enterprise.
A bidding war then took place over the stale toast, and given that Timberlake was still deep in his boy-band period at the time it is not surprising that the person who most badly wanted his uneaten breakfast was a 19-year-old fan of NSYNC called Kathy Summers. Speaking to the media after claiming her 'prize', Summer said: "I'll probably freeze dry it, then seal it . . . then put it on my dresser." NSYNC were also toast not long after this heartwarming story, splitting in 2002 as Timberlake went solo.[5]
Top 10 Tone-Deaf Celebrity Coronavirus Messages That Are Cringey AF
5

Jennifer Lawrence's sports bra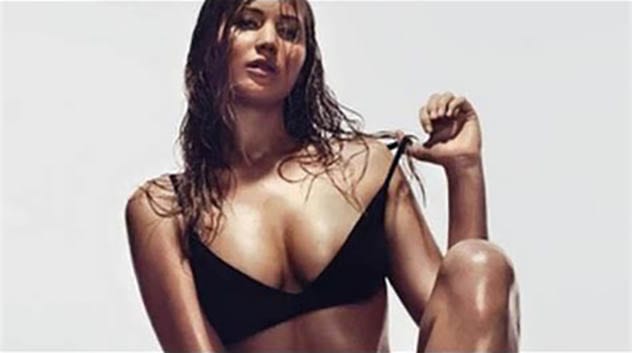 Jennifer Lawrence rose to fame by playing Katniss Everdeen in the Hunger Games movie trilogy, but it seems many of her fans are not so much hungry as thirsty – particularly the ones who bid for one of her used sports bras at an auction in 2013. The sports bra was one of several pieces that went on sale at an auction house in Los Angeles, with all of the clothes being ones she had worn during the filming of the movie Silver Linings Playbook.
The auction took place not long after she had won the first of her Oscars so that might explain the frenzied bidding or it could just be that a lot of dudes around the world had money to burn and were a bit too keen to own one of her bras. The total sum that was raised by the sale of the clothes was $12,000 and the sports bra accounted for a cool $3,175 of it. The owner of the auction house said afterwards that global bidding had been "furious" and the people who lost out on the bra were probably furious too. Surely finding a girlfriend would be a cheaper option for these guys.[6]
4

William Shatner's kidney stone

We know that Star Trek fans are pretty obsessive about everything connected with the show, so when Captain Kirk sold his kidney stone on eBay the most amazing thing about it was not the money it made but the fact that the buyer was no sci-fi geek. Shatner chose to put the stone onto the site in 2006 to help raise cash for the homelessness charity Habitat for Humanity, after falling ill with it the previous fall while he was filming Boston Legal.

When he put the huge stone up for sale he also included other pieces of surgical equipment like the string and stint that helped him pass it – just for those who did not find the stone itself gross enough. Plenty of people were willing to bid for a – literal – piece of Shatner though, with the whole lot eventually selling for $25,000. Lots of dedicated trekkers must have been mad as hell that night though, as none of them ended up with the precious stone. The buyer who boldly went where no man has gone before was an online casino called Golden Palace, who added it to other collectables that can be viewed on their website, such as a toasted cheese sandwich with the Virgin Mary's image on it.[7]
3

Scarlett Johansson's used tissue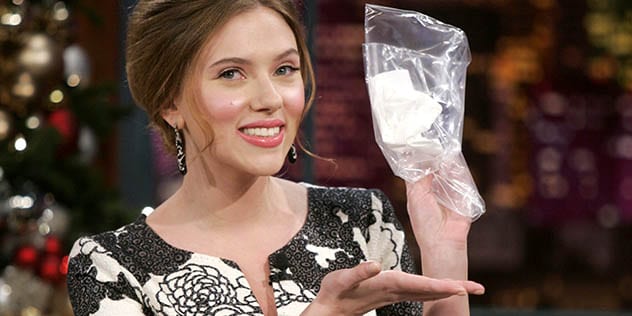 Just in case you thought it could not get any more disgusting than buying a kidney stone, someone actually paid thousands of dollars for a tissue that Marvel star Scarlett Johansson once sneezed into. This moment of snotty behavior came long before Scarlett was cast as Black Widow in the MCU, as it followed an appearance on the Tonight show when she was promoting terrible 2008 superhero movie The Spirit. During the show she complained about having a cold and Jay Leno gave her a tissue that she blew into a couple of times.
This left it covered in both lipstick and nasal fluid, which would make most people want to get it in the nearest bin. Instead the star signed it and put it up for sale on eBay to try and raise money for a charity called Harvest. It worked too, possibly because there were lots of fans who were hoping to use it to clone her, Sheldon Cooper style. The eventual winner had to cough up $5,300 to get his hands on it (yes we are assuming it was a man). He may be having the last laugh though, as he sits at home with his Hollywood star clone wife.[8]
2

Truman Capote's ashes

The writer of Breakfast at Tiffany's was someone who enjoyed being famous and the center of attention so he might not have minded people bidding huge amounts of money to own his ashes. They went up for sale at auction two years ago and the buyer paid $43,750 for his or her ghoulish prize. Capote actually died all the way back in 1984 and his ashes had been kept by one of his best friends – the wife of Johnny Carson, the Tonight Show legend. She claimed that having them near to her was a comfort, but after she died in 2017, the decision was made to put them up for sale.
The president of Julien's Auctions Darren Julien said afterwards that "with some celebrities this wouldn't be tasteful" (no kidding), but added that he was completely certain that it was what Capote would have wanted. The starting price for the ashes was $2,000 and it does seem likely that the flamboyant author would have been delighted to have brought in more than twenty times that much money.[9]
1

Brad Pitt and Angelina Jolie's breath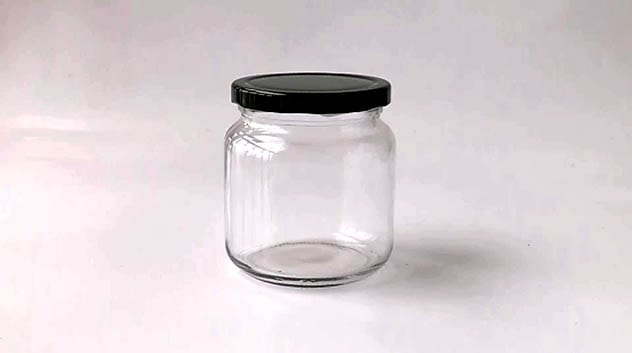 "Every breath you take", The Police sang, but the next line was not "I will bottle and sell on eBay." That is what happened to political activists and part-time actors Brad Pitt and Angelina Jolie during 2005, in the first . . . um . . . breath of their romance. At the premiere of the movie Mr and Mrs Smith on June 7th that year, Joe Wilson and his partner in crime Pam DuMond, who call themselves the Celebrity Air Collection Squad lay in wait for passing stars. As Jolie and Pitt walked by on the red carpet they scooped up some of the air into a jar and sealed it shut.
At this point you might be thinking: "what if they were both holding their breath at that moment?" or "what if one of them farted before the jar was sealed?" It is possible that a Hollywood star fart in a jar would be worth more than basic breath though, so Wilson and DuMond may have missed a trick by not labeling it as that. As it was, they made sure to call it 'Celebrity Air' and point out that it might not be that of Pitt or Jolie at all so that they were within eBay rules about not selling something when its existence cannot be proved.[10]
Top 10 Nutty Conspiracy Theories Involving Celebrities
💰 Write For Listverse And Earn $100! Here's How . . .