Easter is here once again, however Easter 2020 will be remembered as the year we celebrated in isolation due to COVID-19.
Most of the world's traditional Easter celebrations are either cancelled, or significantly altered to comply with the restrictions in place to combat the deadly virus. However there are some unique ways in which we have enabled our communities to continue to enjoy some of our favorite Easter activities in isolation. Rather than coming together in large crowds, the world is gathering on-line to celebrate Easter this year.
10 Unique Easter Traditions Around The World
Around the world it is a time when we consume copious quantities of chocolate brought to us by small furry mammals. It is traditionally the time for Easter egg hunts, bonnet parades and chocolate bunnies.
The origins of Easter celebrations date back to Pagan times, when the long, cold European winters finally ended. Most ancient festivals were held around the equinoxes and solstices. Spring was the time when the days suddenly became warmer, the snow melts and flowers began to bloom, sparking celebrations to mark this time of regrowth and renewal.
Easter is also a time of great religious significance for many worshipers around the world, who gather to celebrate Christ's death and resurrections.
Over the years, the pagan and Christian celebrations became intertwined with the common theme of birth and renewal.
Many Easter traditions are common around the world. Easter egg hunts, Easter bonnet parades and gatherings of family and friends who feast to celebrate the end of Lent. We eat hot cross buns and baked goods which find their origins in European celebrations. Many of us still observe the religious tradition of eating fish on Good Friday.
Here's how Coronavirus has changed our Easter celebrations this year
10

Pope Francis blesses an empty square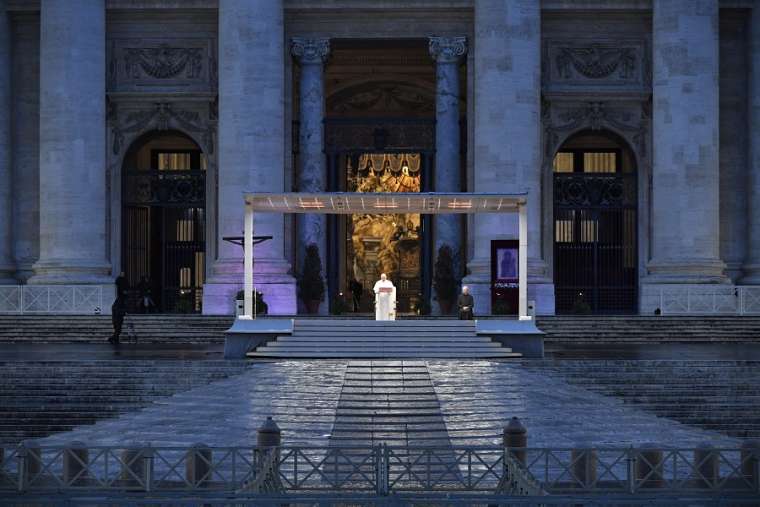 Tens of thousands of Catholic faithful traditionally cram into the Vatican's St Peters' Square to receive the Papal blessing. Holy week celebrations attract thousands of worshipers to Rome.
However amid the COVID-19 pandemic, Pope Francis delivered his addresses to a deserted square recently. The "Urbi et Orbi" (To the city and the World) prayer is recited at Christmas, Easter and when a new Pontiff is chosen. The Pope's prayers for an end to the pandemic were still heard across the globe however via live streaming and on social media.[1]
9

Eating meat on Fridays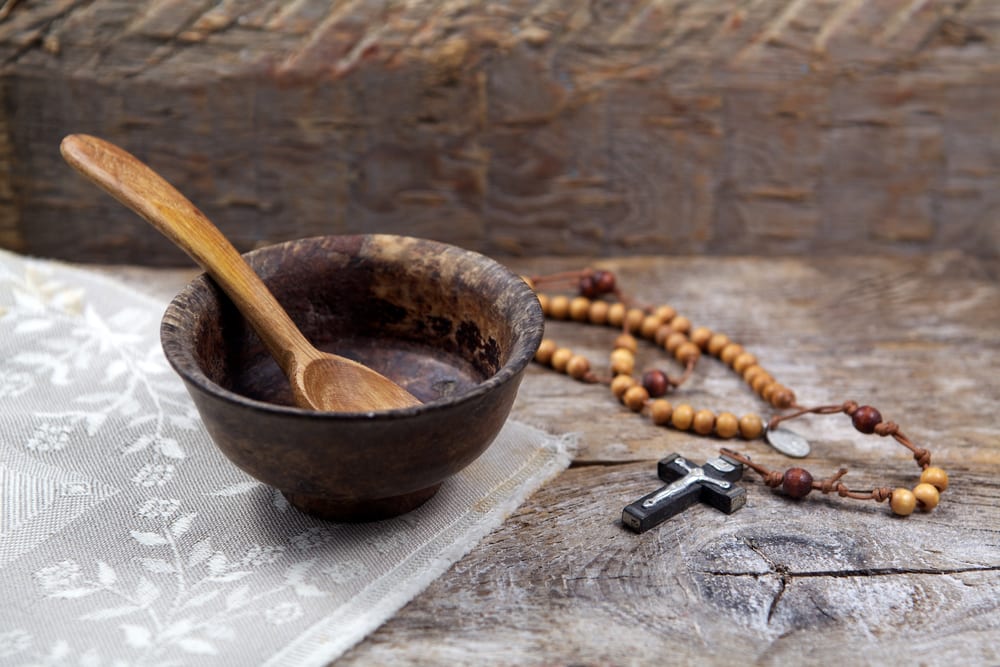 Traditionally during Lent, the six weeks prior to Easter, Catholics are required to abstain from eating meat on Fridays. Lent is traditionally a period of sacrifice, denial and repentance in preparation for the Easter period.
Many Bishops around the world have however relieved their parishioners of this obligation during Lent 2020. According to Church leaders, the faithful have already sacrificed enough with the restrictions and deprivations caused by the COVID-19 pandemic.
With global grocery shortages and many attempting to live as frugally as possible, it has also become quite difficult to source fish, white meat and other foods to meet this Lenten obligation. Fish on Good Friday still stands however. [2]
8

Empty churches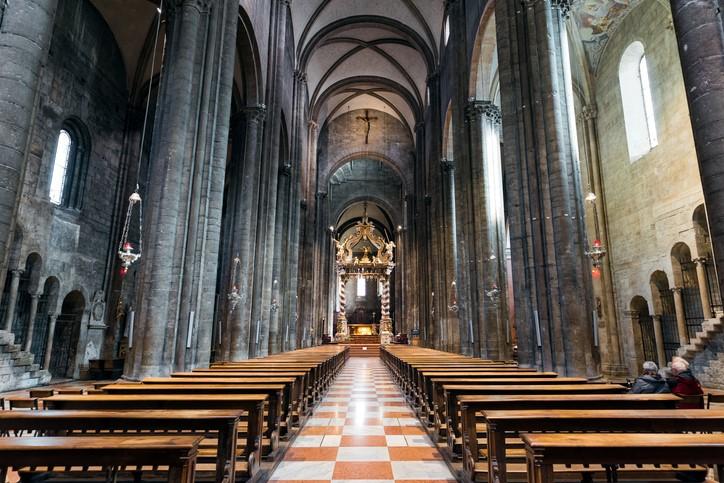 Regardless of religious denomination, Easter services are the highlight of the Church calendar, with some larger services attracting thousands of worshipers.
However large gatherings of church-goers were among the first community events affected in the attempt to stem the spread of Coronavirus, as churches were forced to shut their doors to the public.
Easter will still go on, but in a totally different format, with parishioners tuning in to live-streamed services from the isolation of their homes.
In fact St Paul's Anglican Cathedral in Sydney set up a contingency plan in case of technology failure or further restrictions on Easter Sunday. The Easter Sunday Service was pre-recorded on April 2, some ten days early, to ensure that worshipers across the country would be able to tune into the Easter service.[3]
7

No Easter Egg Hunts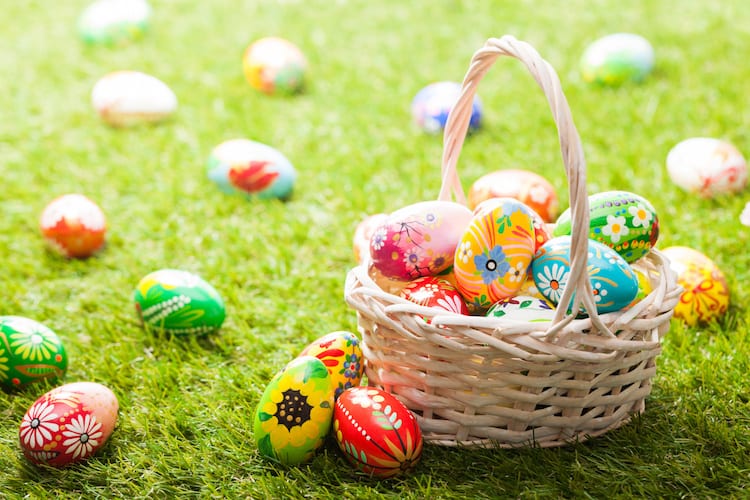 Easter Egg hunts are a traditional Easter activity around the world, as kids and kids at heart scramble to find hidden chocolate treasures.
The pandemic has forced the cancellation of this traditional holiday fun, with even the famous "White House egg roll" in the US cancelled for the second time in its 140-year history.
However some organizers have come up with unique ways to enjoy an Easter Egg hunt in isolation. Communities are organizing "Virtual Easter egg hunts" to bring a little joy and excitement to Easter in isolation. Large colored paper "eggs" are decorated and hung in windows, allowing locals to drive past and spot the "eggs' in the windows.
A New Brighton resident refused to allow the coronavirus to spoil the fun of Easter for local children. Donning her traditional Easter Bunny costume,"Miss Bunny Hop" has organised pre-filled baskets of Easter goodies, which will be handed out to children in a drive-through Easter egg hunt at the town's local supermarket.[4]
6

No Easter Holidays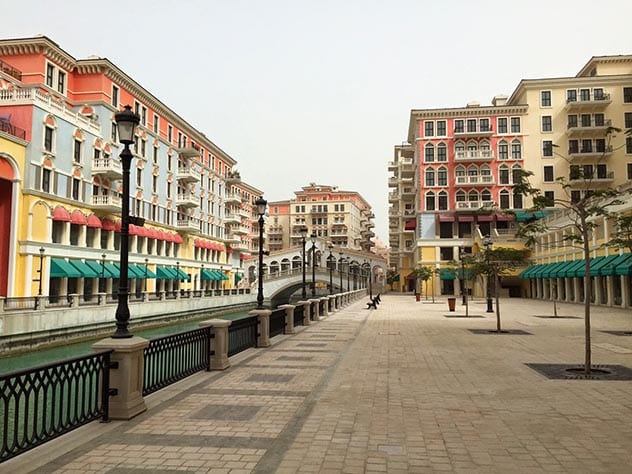 Easter has always been a popular time for a short break to visit family and friends, or simply enjoy a quick holiday by the sea. Easter usually co-incides with school holidays, however frazzled home-schooling parents will be unable to enjoy even a brief holiday this year under COVID-19 restrictions.
Easter this year will be a "staycation", with authorities around the world enforcing strict travel bans which effectively cancel Easter holidays.
In Australia, residents have been told to cancel all travel plans, with hefty fines handed out to tourists who flout the social distancing laws.
Similarly, French authorities are setting up road blocks in a bid to stem the usual exodus to seaside and country areas.[5]
5

Easter festivals cancelled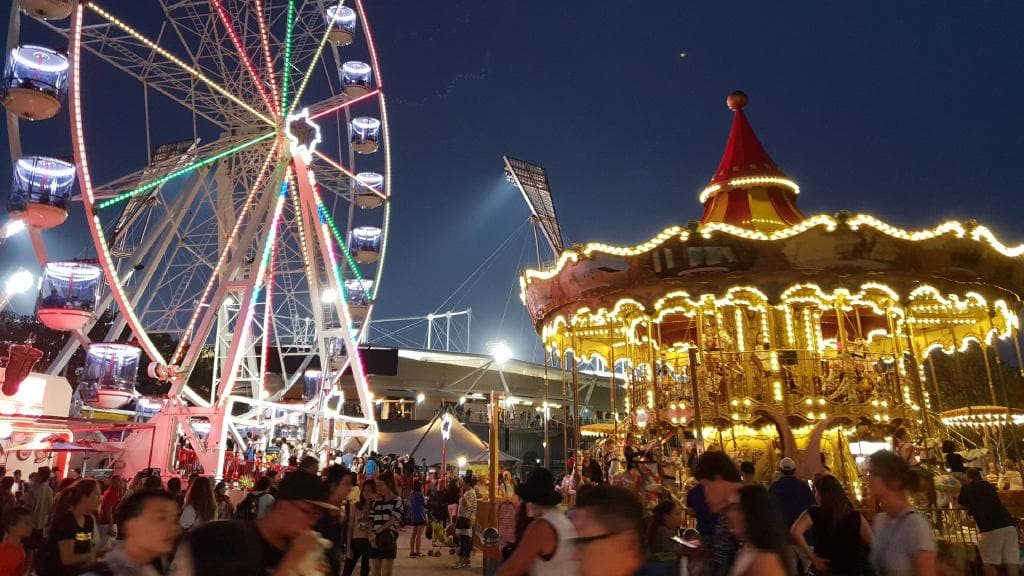 Social distancing and lockdowns have forced the cancellation of some of the world's favorite Easter events. All major sporting and cultural events have been cancelled, including the Edinburgh festival, Salzburg's Easter Festival and the UK Grand National horse race.
In Australia, Sydney families traditionally flock to the Royal Easter show, enjoying the best of the state's livestock and produce, thrilling rides, arts and crafts exhibits, taking home show-bags full of treats at the end of a fun-filled day.
Due to the Coronavirus, the show has been cancelled for the first time since the Spanish Flu pandemic in 1919.[6]
4

Dinner for two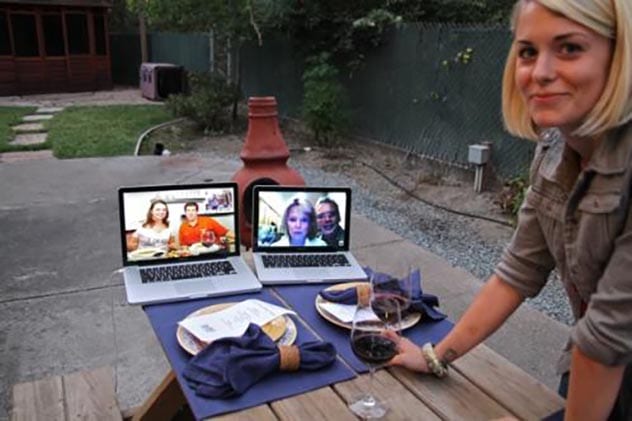 Around the world, Easter has traditionally been a time when families gather together to share a meal in celebration.
Social distancing measures, banning gatherings of more than two people, enforced lockdowns and the closure of most restaurants and entertainment venues will certainly change the way we celebrate Easter in 2020.
However in our new "virtual reality" and with a little creativity it is still possible to gather with family and friends this Easter.
Gathering together via Skype or Facetime for a virtual feast is a unique way we can celebrate this year, while maintaining the strict social distancing rules. You just won't be able to pass the hot cross buns across the table.[7]
3

Private Easter bonnets parades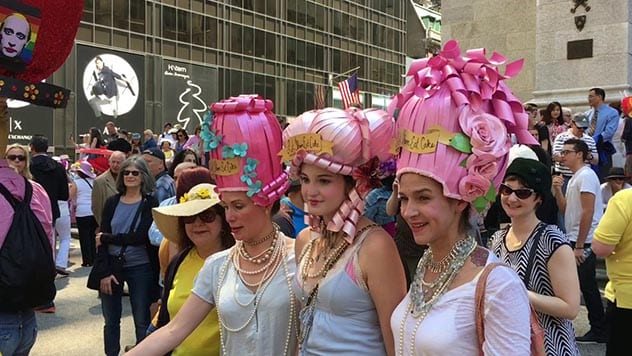 During Easter week schools and pre-schools around the world would normally be hosting the annual Easter hat parade. Children don their cleverly crafted hats adorned with Easter bunnies, eggs, streamers and flowers.
Fashionable women traditionally line up for Easter hat parades wearing their latest millinery designs.
Easter bonnets parades this year will be limited to the balcony, or at best taking the garbage bin out to the kerbside.
The origins of Easter bonnets stem from the tradition of making a new hat to wear to church on Easter Sunday.
Women would celebrate spring, decorating their hats with flowers, lace and ribbons as a symbol of rebirth and renewal.
However the concept of an "Easter Bonnet parade" didn't become popular until 1933, with songwriter Irving Berlin's lyrics to "Easter Parade."
The popular song about women parading along Fifth Avenue in their Easter bonnets featured in musicals and films.
Today the tradition of decorating an Easter hat is a great, fun activity in the lead up to Easter.[8]
2

Netflix binge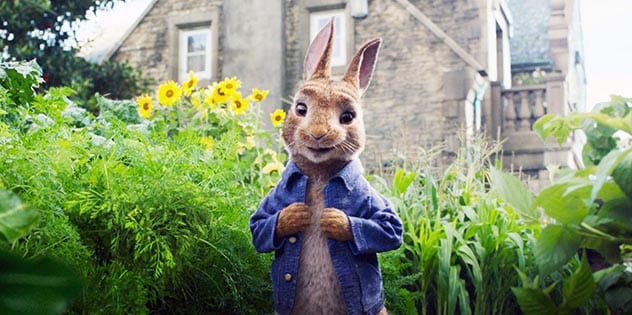 With around 1.5 billion people worldwide ordered to stay indoors over Easter, movie streaming services such as Netflix have become increasingly popular as we while away the boredom of isolation.
Unable to travel, many people this Easter will binge watch movies and documentaries to pass time during the holidays. You may even find some great Easter movies to get you into the spirit of the season.[9]
1

Business as usual for the Bunny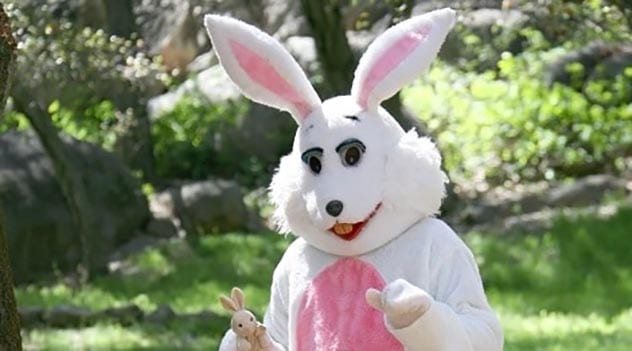 Hopefully the Easter Bunny will be able to magically hop around travel restrictions to deliver his basket loads of eggs to children around the world on Easter morning. According to veterinary advice, bunnies are not susceptible to COVID-19.
This mysterious rabbit is credited with bringing Easter eggs to children in many western cultures, however the exact origins of the Easter bunny are unclear.
Hares were often included traditional fertility festivals which occurred across Europe to celebrate spring. They can also be seen in many medieval artworks and religious illuminated texts. Rabbits are particularly prolific breeders, so are a great symbol of fertility and rebirth. It's therefore not surprising that they were a central theme in many spring festivals.
Hares delivering colored eggs were originally part of German folklore, dating back to the 17th century, when a German essayist mentioned the concept of hares bringing Easter eggs.
German immigrants brought their traditional Easter Hare with them. This eventually evolved into the modern day "Easter Bunny" which served as a popular marketing tool for commercial chocolate Easter eggs during the 19th century.[10]
10 Awesome Easter Eggs You Missed In Your Favorite Movies
💰 Write For Listverse And Earn $100! Here's How . . .