Although traveling for pleasure might not be possible at present, the global lockdown won't last forever. Soon tourists will once again be flocking to popular destinations around the world.
These include cities such as New York, islands such as Hawaii, and old-world countries such as Italy, Spain, and Turkey. Each destination has unique factors or quirky characteristics that make them tourist magnets. On this list are 15 facts that might just inspire you to add a place or two to your travel bucket list.
10 Misconceptions About The 'Most Dangerous' Travel Destinations
15

Safest Place For Babies
Iceland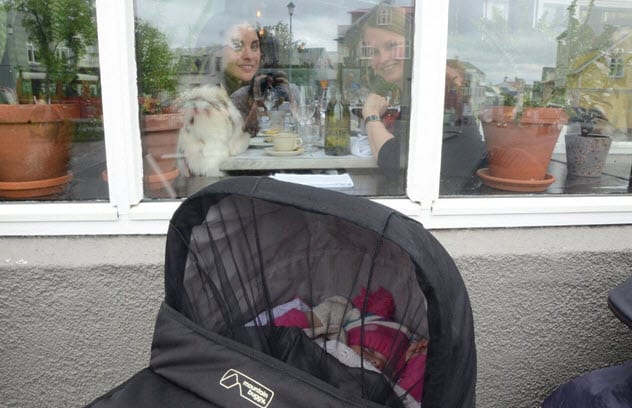 Iceland is known as the place of fire and ice because of its massive volcanoes and glaciers. However, it is also one of the safest countries on the planet.
Iceland has no army or air force. Due to the extremely low crime rate, their police officers don't even carry firearms. It is so safe, in fact, that mothers leave their babies napping in strollers outside restaurants and shops while running their errands.[1]
14

Fordlandia
Brazil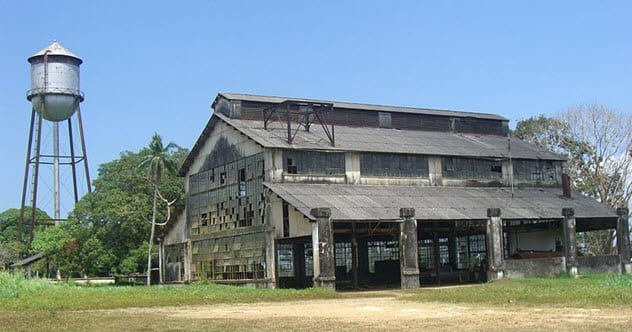 Brazil is well-known for the Christ the Redeemer statue, Rio de Janeiro, soccer superstars, and awesome carnivals. This makes for a very popular tourist destination.
However, some visitors to this beautiful country may not know that the remains of an industrial town called Fordlandia lie in the Amazon rain forest. The town was established by Henry Ford in 1928, and its inhabitants worked hard at harvesting rubber for use on Ford cars.[2]
13

Saint Patrick Isn't Quite Who He Seems
Ireland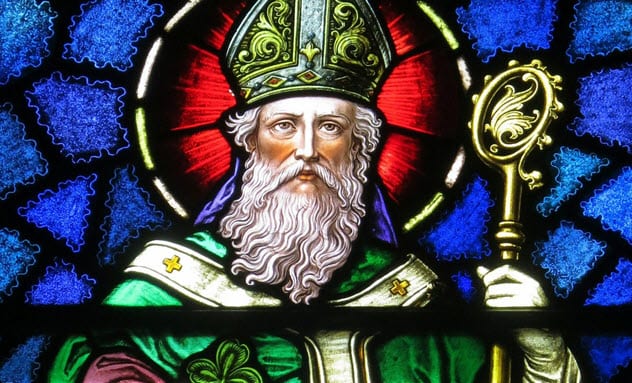 Could it be that the most popular and well-known things about Ireland are beer and four-leaf clovers? The country also gave us the mega '90s boy band, Westlife, and has the fourth biggest stadium in all of Europe.
Returning to the beer, however, it might be surprising to learn that Ireland's patron saint, Saint Patrick, is not Irish. He was from mainland Britain in what is widely believed to be modern Wales.
After being taken hostage by Irish pirates at age 16, he was taken to Ireland and kept imprisoned for six years before escaping. He spent the next 15 years as a priest and eventually returned to Ireland to serve as a missionary.[3]
12

Money For Charity
Italy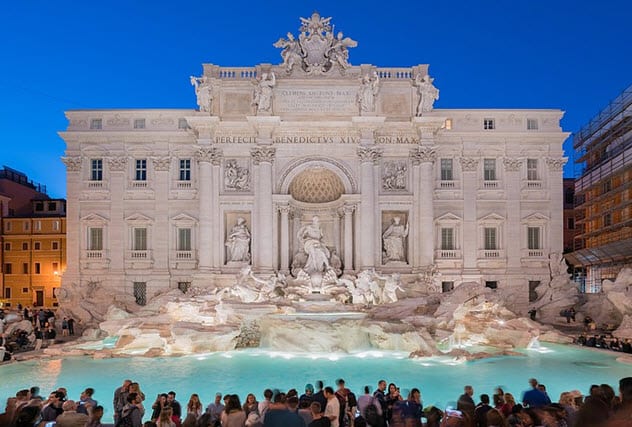 Although most people know that Italy is the fifth most visited country on Earth and that thousands of tourists go to the Sistine Chapel every day, some fun things about this exceptionally popular destination are not as well-known.
For instance, around £1 million in change is thrown into the Trevi Fountain each year.[4] The money is collected periodically and donated to charity. Two more fun facts: Batteries and eyeglasses were invented in Italy.
11

Post-a-Nut
Hawaii
The name "Hawaii" conjures up images of sipping cocktails on sparkling white beaches while gazing out over an aquamarine ocean. It inspires thousands of tourists to spark jealousy on Facebook and Instagram when posting pics of themselves having fun on some of the most beautiful islands in the world.
If you ever find yourself holidaying in Hawaii and you really want to rub it in your friends' faces, you can mail them a coconut from the tiny Hoolehua Post Office on the island of Molokai. Yes, an actual coconut.
The Post-a-Nut program was created in 1991 and is still one of the most popular tourist activities. By 2016, around 3,000 coconuts were posted annually to over 700 countries. What's more, the coconut is free of charge and customers only pay postage.[5]
10 Forbidden Destinations That You're Not Allowed To Visit
10

Einstein's Eyeballs
New York City
New York City is called "The City That Never Sleeps." It is the place where those with a dream to perform go to "make it" on Broadway. It is also home to Central Park, which receives the most visitors of any urban park in the US.
What might be lesser known, however, is that Albert Einstein's eyeballs are stored in a safe-deposit box somewhere in the city. After an illegal autopsy was performed on Einstein's body, his brain was divided into around 200 parts. His eyeballs were also removed and gifted to his eye doctor.
Sources vary as to whether the eye doctor was named Henry Adams or Henry Abrams. However, South Florida Sun Sentinel published an interview with Abrams in 1994, so we'll go with that name here.
Abrams ensured that the eyeballs were placed in the unknown safe-deposit box. According to one source, the wily doctor died at age 97 in 2009.[6]
9

Sand Galore
Dubai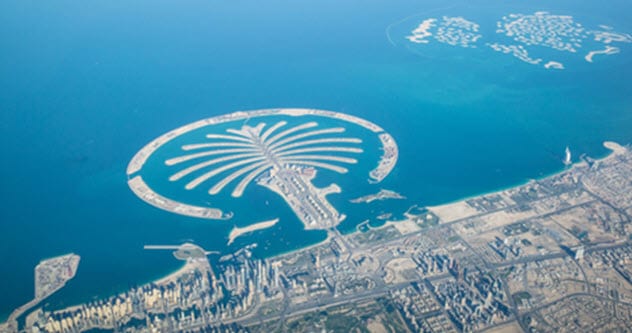 The United Arab Emirates was gloriously showcased in both Geostorm (before disaster struck in the form of a tsunami in Dubai) as well as Furious 7 (before Vin Diesel flew a car through three high-rise buildings in Abu Dhabi). Dubai is home to more than 200 nationalities and welcomes millions of tourists each year. They flock to its artificial palm islands and other attractions.
The artificial palm islands contain enough sand to fill almost three Empire State buildings: 94 million cubic meters (3,320 million ft3). Approximately 3 billion cubic meters (106 billion ft3) of sand was dredged from the seafloor to start the first island back in 2001.[7]
8

Baobab Bar
South Africa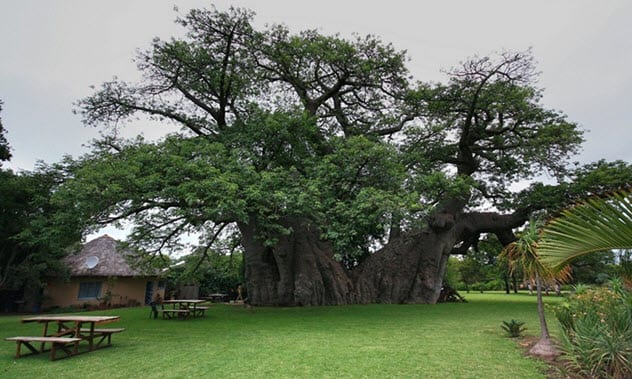 Located at the southern point of the African continent, South Africa is popular among overseas tourists for its diverse wildlife, fantastic beaches, and fascinating culture. In Cape Town (aka the "Mother City"), you can visit an ancient castle or head over to the extremely popular V&A Waterfront for a bite to eat or a trip on a pirate ship. Not to mention traveling up Table Mountain in a cable car.
At Boulders Beach near Simon's Town, you can see a colony of at least 3,000 African penguins. In Bathurst in the Eastern Cape, you can visit a giant pineapple and learn more about the pineapple industry.
One of the quirkier places, however, is located in Modjadjiskloof, a small town in the province of Limpopo. Here, you can grab a drink (or two) inside a massive baobab tree. The Sunland Baobab Pub has been in existence since 1933 and can serve up to 15 visitors at a time.[8]
7

Don't Make A Mistake
Mexico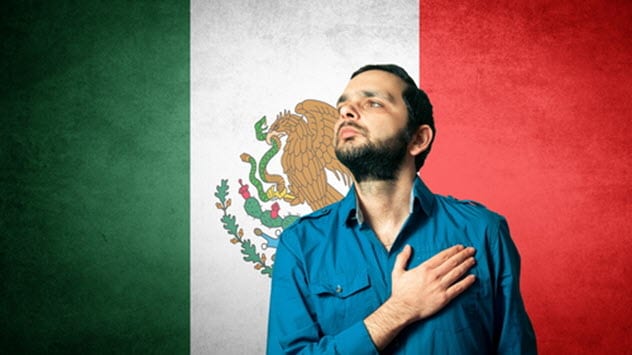 Mexico is well-known for its excellent food and, of course, tequila. The country has a dedicated commemoration day for their deceased. Known as The Day of the Dead, it has been depicted in many movies and TV series. Over 300 languages and dialects are spoken in Mexico, and it is home to the oldest university in North America.
If you ever go to Mexico and, for some reason, you're invited to perform their national anthem, make sure you do it 100 percent correctly. The country's government imposes fines on anyone who makes a mistake while performing the anthem.[9] In some cases, a fine is not enough and the individual will have to apologize to the country for messing up.
6

Mythical National Animal
Scotland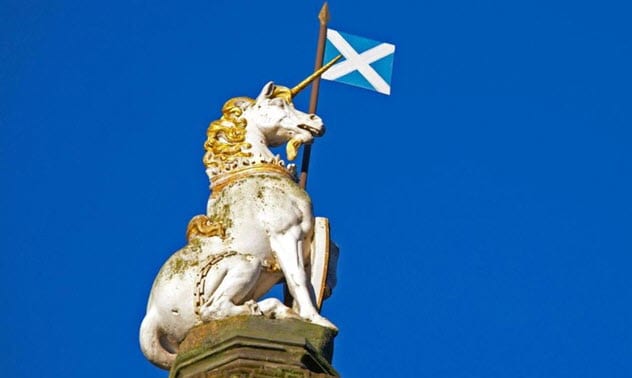 Scotland is a magical place. A monster may even lurk in Loch Ness, which is located in the Scottish Highlands. The country is full of medieval castles and hallowed grounds. Men wear kilts and play bagpipes. And the Scottish accent is out of this world.
All in all, Scotland is like something from a fairy tale. It should come as no surprise then that its national animal is none other than the mythical unicorn.
Celtic mythology portrays the unicorn as a symbol of innocence and power. The unicorn symbol was first used on the Scottish royal coat of arms in the 12th century by William I.[10]
Top 10 Spooky Travel Destinations
5

Sheep
New Zealand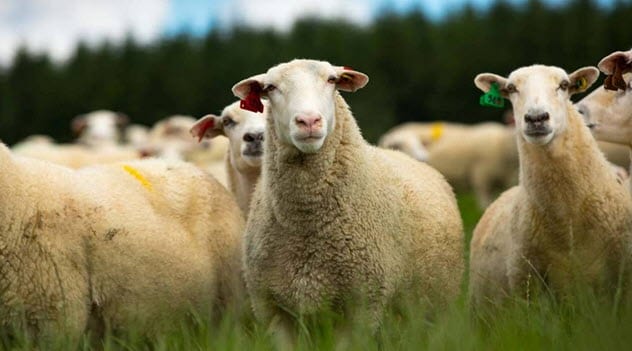 There is a lot of quirkiness in New Zealand and a whole lot of awesome. Not only is the sheep-to-person ratio the highest in the world (around 5.6 sheep for each New Zealander), the country also once broadcast the weather report in the Elvish language in 2012 to celebrate the movie premiere of The Hobbit.[11]
Although New Zealand has more land than the United Kingdom, New Zealand only has about 7 percent of the UK's human population. The rest of New Zealand's inhabitants are animals. No native snakes, though!
4

No Weird Baby Names Here
Germany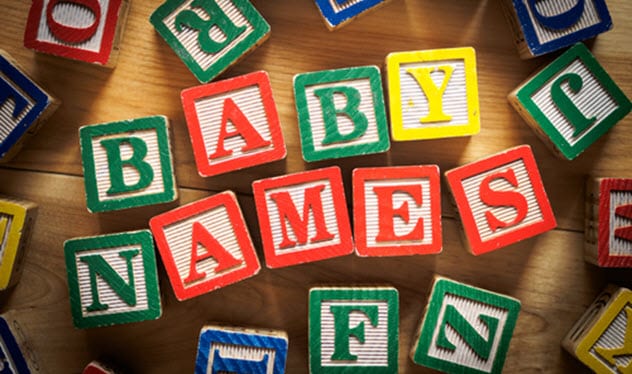 Germany is famous for the Oktoberfest, a great soccer team, sauerkraut, and awesome car brands. At Christmastime, the country sets up the most wonderful Christmas markets. There are also a multitude of historic castles to visit during the year.
On the weirder side, the German government does not allow first names for babies which do not make the gender of the child obvious. Consequently, the local registration office is allowed to deny the registration of names that don't comply with the law.[12]
3

Royal Vampire?
England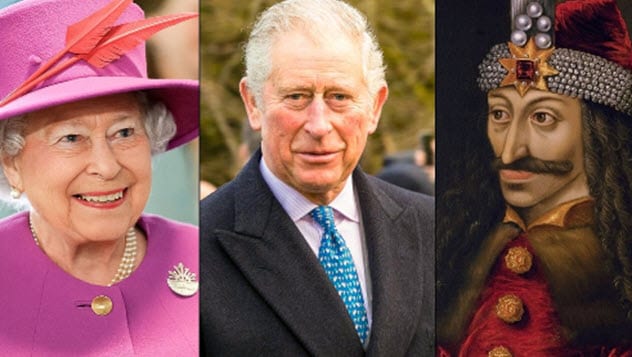 When most people think of England, tea and crumpets come to mind. However, there is so much more to the country than beverages and food. Besides the Beatles and red buses, England is known for royalty, Shakespeare, Wimbledon, Big Ben, Stonehenge, and much more.
What might be lesser known about the country's history is that Queen Elizabeth II is distantly related to Vlad the Impaler, the inspiration for Dracula.[13]
Prince Charles spoke about the genealogy that showed the link between Vlad and his own mother in 2011. Naturally, it didn't take long for conspiracies to take flight, with people suggesting that Queen Elizabeth looks so good for her age because she is in fact . . . yup, you guessed it, a vampire.
2

Alpaca Lunch
Peru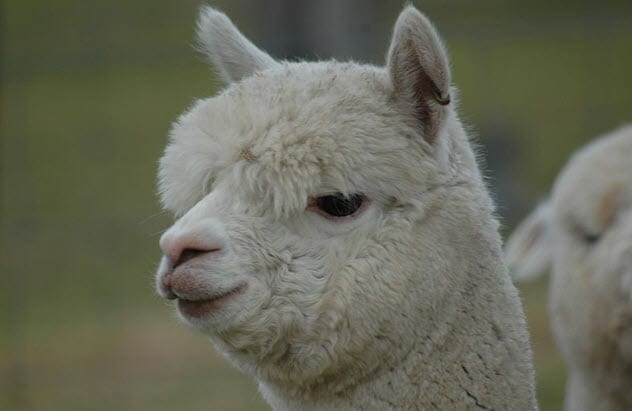 Peru's tourism is picking up, with its tourism board predicting in 2017 that around seven million visitors would be welcomed to the country in 2021. Peru is world-famous for the iconic Machu Picchu site and the Sacred Valley. Its capital, Lima, offers great markets and amazing food. Tourists can even take cruises that include excursions to ancient Inca ruins.
A fun fact about Peru: Out of the estimated 4.4 million alpacas in the world, around 87 percent of them can be found here.[14] Alpacas are said to be incredibly friendly and can even be house-trained. Another fantastic animal to be found here is the largest flying bird on the planet: the giant Andean condor.
1

The Longest Name
Bangkok

Bangkok, Thailand, is one of the most visited destinations in the world. Tourists flock here to take in the sight of the Wat Arun ("The Temple of Dawn"), the Grand Palace, Sky Bar, the Bang Krachao gardens, the statue of a three-headed elephant, and so much more.

A fun fact about Bangkok is that the locals call it Krung Thep ("City of Angels"), but its full name is Krung Thep Mahanakhon Amon Rattanakosin Mahinthara Ayuthaya Mahadilok Phop Noppharat Ratchathani Burirom Udomratchaniwet Mahasathan Amon Piman Awatan Sathit Sakkathattiya Witsanukam Prasit.

It is officially the longest name of any city in the world.[15]

5 Awesome Radioactive Tourism Spots That'll Leave You Glowing

💰 Write For Listverse And Earn $100! Here's How . . .