Another week has gone by, and 2020 appears to be going for the gold as the longest year in the history of mankind. COVID-19 is pretty much all anyone can talk about, and because of this, it utterly dominates the news.
Top 10 Worst Plagues In History
While most newsworthy items are about the spread of the virus and the mitigation efforts being implemented to slow its progress, there has been an event or two that might have slipped by unnoticed. These ten things came up this week, and while they mostly relate in some way to the virus, not all of them do.
10

Man Accidentally Gets 2.8 Million Dollars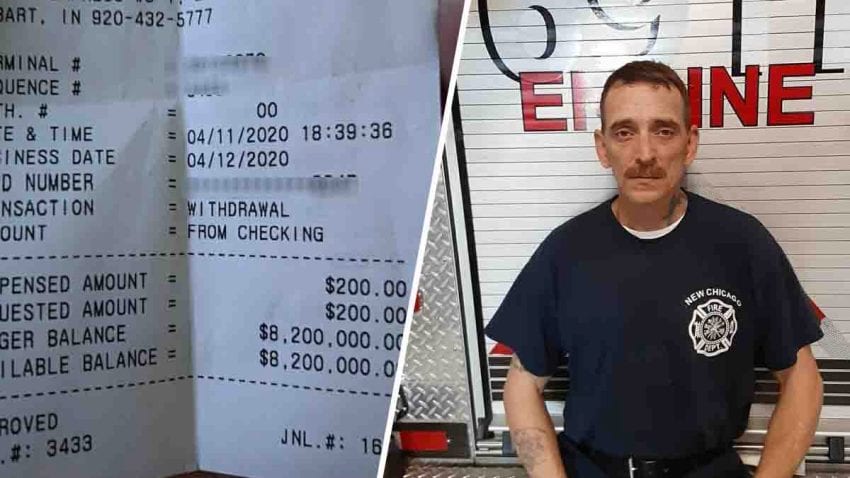 This week, the United States Treasury began sending out stimulus payments to American taxpayers, with many people waking up to find a deposit in their bank accounts. This first wave of payments are going out via direct deposit, and others will see their physical checks arrive over the coming weeks. For most Americans who make less than $75,000, they will receive a payment of $1,200. Couples whose combined income of less than $150,000 will receive $2,400, and anyone with children aged 16 or under, will receive an additional $500.
Charles Calvin, a volunteer fireman in New Chicago, Indiana, was shocked when he checked his account balance at an ATM and found that his account was $8.2 million richer than he expected. He checked the balance twice, but it didn't change. Unfortunately for Mr. Calvin, life isn't like Monopoly's "bank error in your favor," so he didn't get to keep the money. In an interview, Calvin said, "It kind of sucks. You go from being a millionaire one second, then back to being broke again. But hey, once you're poor, you don't have anywhere else to go but up."[1]
9

Oil Production Slashed In Deepest Cut Ever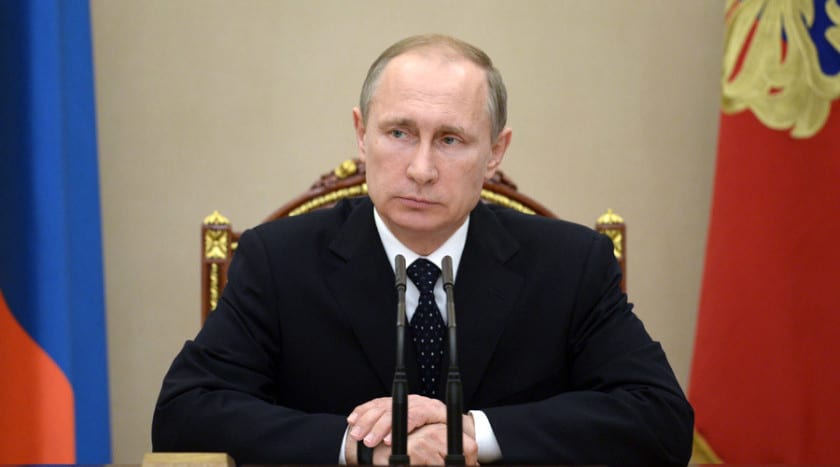 As more and more people stay home to keep the spread of COVID-19 at bay, various industries around the globe see a drop in demand for their products. The industry that is getting hit the hardest is the oil industry, which finds itself with a bountiful supply, but little demand. This has resulted in the drafting of an agreement to cut sales of oil for the months of May and June. OPEC, Russia, and Mexico announced on Sunday that they had agreed to cut production by 9.7 million barrels a day — the deepest cut of its kind ever agreed to.
The drop in sales has cost OPEC significantly as energy demands around the globe continue to fall. This has led to some of the cheapest gasoline costs in the 21st century, and any cuts in production will serve to limit the damage the weakened demand has caused. The agreement is historical, but it only accounts for around 10% of the world's normal oil supply, making it a significant first step in mitigating the energy surplus issues facing OPEC. The last major reduction came during the 2008 financial crisis, which saw a gradual reduction totaling 4.2 million barrels-per-day.[2]
8

World's Longest Animal Discovered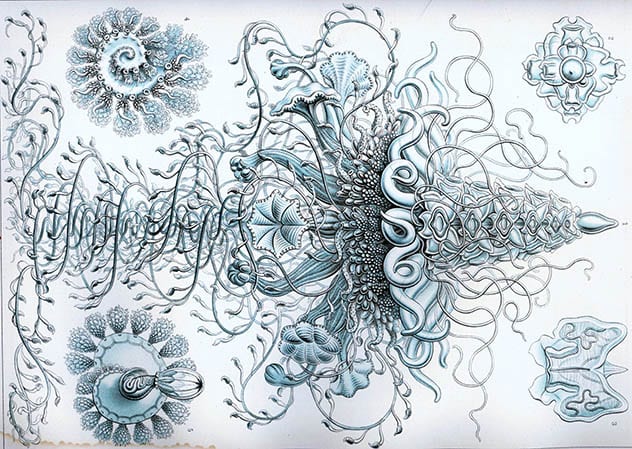 Scientists of the Western Australian Museum discovered a new species, which is now the longest organism ever found. The discovery was made aboard the Schmidt Ocean Institute, and identified the new creature while exploring the Abyssal Deep Sea Canyons off Ningaloo. The critter in question is a new type of Apolemia siphonophore, which is a species of gelatinous string that can grow to incredible lengths. The organisms have a unique means of reproduction, which is how they get to be as long as they are.
A siphonophore doesn't grow a single body like most organisms; it clones itself over and over again, thousands of times via several types of specialized clone cells, which are strung together. The newly-discovered siphonophore measured an estimated 150 feet, making it the longest of its species ever found, and the longest single organism known to exist. Siphonophores are deep-sea creatures that subsist on small crustaceans and fish. Most are opportunistic feeders, which spread out over large areas with stinging tentacles, so passers-by can be captured and slowly digested. The newly identified species spreads itself out into what is described as a "UFO-like feeding posture."[3]
7

Sailor Died Of Coronavirus Infection On Controversial Ship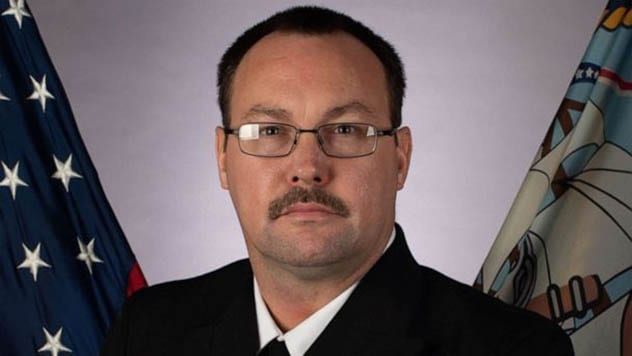 Two weeks ago, the Captain of the USS Theodore Roosevelt was relieved of duty after an email he wrote was leaked to the public. That action was soon followed with the resignation of the Acting Secretary of the Navy over the issue, which arose from the Captain's email about the state of the ship amid the COVID-19 crisis. Sadly, the USS Theodore Roosevelt continues to make headlines, as the Navy reported on Monday that a Sailor had died from complications resulting from a COVID-19 infection.
The Sailor, (Aviation Ordnanceman Chief Petty Officer Charles Robert Thacker Jr), was first diagnosed with the virus on March 30th. During a daily medical check, he was found to be unresponsive, and after CPR failed to revive him, he was transferred to an Intensive Care Unit at a Navy hospital. He died a short time later. The USS Theodore Roosevelt has become the epicenter of the Navy's COVID-19 outbreak, and as of Thursday, more than 600 members of the crew have tested positive for the virus. In total, 93% of the crew have been tested, and efforts are underway to stop the spread as more Sailors find themselves admitted to the ICU.[4]
6

First March Since 2002 To Not Have A School Shooting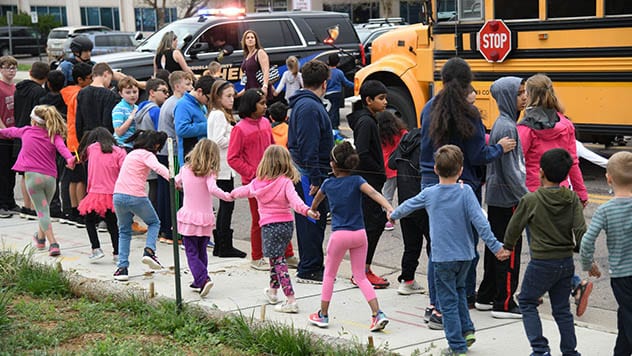 There wasn't a single school shooting in the United States in March 2020. The news here isn't that there wasn't a shooting so much as it was the first March in a long time to not have one. Since 2002, every month of March has been marked with a school shooting of some kind. That's an unbroken 18-year-record. Not only is that significant news regarding school shootings in the United States, but it's also noteworthy that school closures have made this stretch the longest some students have gone without a shooting.
The last March without a school shooting came in 2002, which means the Seniors in high school this year have lived through every year of their education with a shooting during that month. Now, that's not to say every school around the country has one during March, but the incidents that do happen often affect students around the country whether they are local or not. In 2002, there were several close calls, but no shots were fired despite an event on March 20th of that year, when an 8th-grade student brought a .22 caliber weapon to school with 50 rounds of ammunition.[5]
In the interests of total transparency, it should be noted that the two shootings in 2019 were both from external sources (a drive-by shooting accidentally hitting a school bus, and an accidental gun discharge in a university) so 2019 can also be considered technically to have had no school shootings.[6]
10 Myths About Guns And Gun Control
5

German Zoos To Feed Animals To Each Other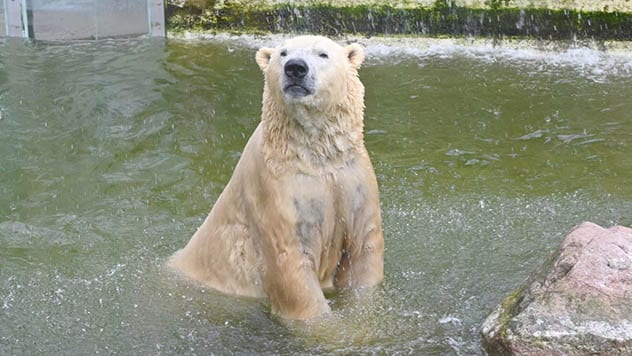 On Tuesday, a zoo in Germany announced that it might have to begin feeding their animals to… their animals. The shocking announcement came as funding for zoos is drying up in many places around the globe. Verena Kaspari of the Neumünster Zoo said, "If — and this is really the worst, worst case of all — if I no longer have any money to buy feed, or if it should happen that my feed supplier is no longer able to deliver due to new restrictions, then I would slaughter animals to feed other animals."
If those measures are put into place, the zoo's prized polar bear, Vitus, may be the last animal standing.[7] Amidst the crisis, which comes from a complete lack of visitors due to social distancing, Germany's National Zoo Association is pleading with the government for €100 million in aid. Unlike most businesses shut down due to COVID-19, zoos require continuous upkeep to ensure the health and safety of its animals. The average German zoo is seeing a weekly loss of around €500,000, and without help, the animals will begin to disappear.[8]
4

South Korea Has In-Person Elections Without A Hitch

On Thursday, the ruling liberal party secured its victory in the nation's parliamentary elections, which saw the highest turnout in almost three decades. When all the votes were counted, 66.2% of voters cast their ballots, which is the highest number since 1992's general election. The large turnout was surprising, given the spread of COVID-19 in the country, but the government's implementation of social distancing guidelines at its polling stations made it easier for the voters to come out and cast their vote safely. The ruling Party combined with a satellite party it created to gain 180 seats in the 300-seat National Assembly.

Conversely, the conservatives saw their worst showing the densely-populated capital city has seen in years. By securing such a large majority for his party, President Moon Jae-in will have an easy path to pursuing his domestic and foreign policy objectives, such as reviving diplomatic talks with North Korea. Democratic Party leader Lee Hae-chan spoke during a party meeting, saying, "We feel heavy responsibility, which outweighs our joy of winning the election. We will make preemptive and aggressive efforts to overcome the novel coronavirus crisis and the threat it poses to livelihoods and the national economy."[9]
3

Actor Brian Dennehy Dies At The Age Of 81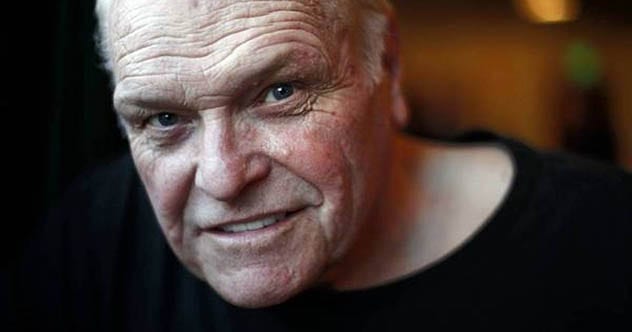 On Wednesday, veteran actor of stage and screen, Brian Dennehy passed away from natural causes. His daughter, Elizabeth Dennehy, posted a Tweet confirming his passing. "It is with heavy hearts we announce that our father, Brian, passed away last night from natural causes, not COVID-related. Larger than life, generous to a fault, a proud and devoted father and grandfather, he will be missed by his wife Jennifer, family and many friends." Dennehy passed away from cardiac arrest due to sepsis in his New Haven, Connecticut home.
Dennehy's career spanned seven decades and included work on television, film, and theater. He was probably best known for playing Sheriff Will Teasle in First Blood, another villainous Sheriff in Silverado, his work in Cocoon, F/X, Presumed Innocent, and many more projects. His work earned him two Tony Awards, the Golden Globe Award for Best Actor in a Miniseries or Television Film, and six Primetime Emmy Award Nominations. Dennehy continued working well into the year, and his final two film projects, Son of the South and Long Day Journey will be released posthumously.[10]
Also of note, Tim Brooke-Taylor also died this week on the 12th of April. Mr Brooke-Taylor was best known by British, Australian, and New Zealand fans of the crazy television program The Goodies, in which he played a large part. He died aged 79 of complications from Coronavirus.
2

President Trump Halts Funding To The WHO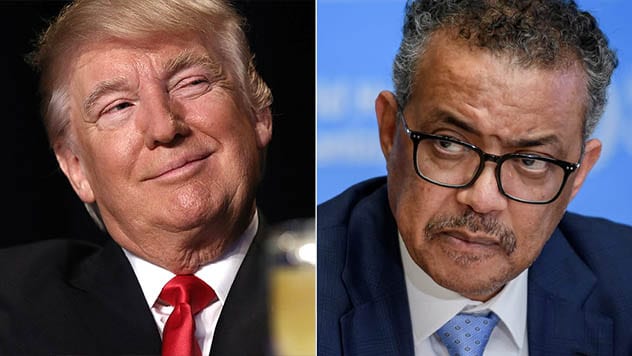 On Tuesday, President Trump ordered a hold on $400 million intended for the World Health Organization for "severely mismanaging and covering up the spread of the coronavirus." The US President further explained that "The reality is the WHO failed to obtain, vet, and share information in a timely fashion," and went on to say, "The WHO failed in its basic duty and must be held accountable."[11] Trump's response to the outbreak has been under intensifying scrutiny of late, and with this order, he is placing a lot of the blame to the WHO which urged President Trump not to enact his initial ban on travel from China, and has continued to tow the Chinese Communist party line.
The WHO ultimately warned of the potential spread of COVID-19 from China on January 23rd, and on the 30th, the Director-General declared the coronavirus outbreak a Public Health Emergency of International Concern (PHEIC), which is the WHO's highest alert level. The US was the largest contributor to the organization's roughly $2.8 billion annual budget.[12]
1

Google Censorship Veil Slips Revealing Anti-Jewish Images

If you want to search the web for antisemitic or Holocaust denial information, you can do so directly, but those same results are now popping up on less direct terms related to Judaism despite Google's claim that it's "fixed the problem" through filtration and censorship. Recently, benign search terms relating to Jews will yield controversial results if you do a Google Images search. If you head to Google Images and type in "oy vey," the suggestions will include "merchant," "shoah," "6 trillion," (a reference to the belief that the holocaust casualty numbers are grossly overstated) and "shlomo".

The majority of images that show up are from websites like Chinese owned Reddit, 4Chan, 8Chan, and others of a similar ilk. Clicking on any of the suggestions found under the search box will take the user down a rabbit hole of antisemitism, that devolves the deeper and deeper you venture. For example, clicking on "6 million" takes you to an addition to that term, "6 million wasn't enough."[13] Google has faced backlash over its algorithm's return on these terms for years and has repeatedly increased censorship to filter out the offending results, but it seems to be having little to no effect.[14]
+

Facebook "Factchecker" Who Suppressed Coronavirus Articles Worked For Wuhan Biolab

In breaking news, Danielle Anderson, a staff member at Duke University's NUS Medical School in Singapore, used as part of Facebook's "factchecking" staff has been outed as being a previous employee of the Wuhan biolab. Anderson has has been working tirelessly on the social media site to "debunk" the myth that the Chinese Coronavirus leaked from a lab in Wuhan. Numerous Facebook users have been penalized for spreading so-called "fake" news over the origins of the virus as the social media site has opted to side with the Communist government of China in its stamping out of opinions that are deemed harmful or "racist" by the Chinese state. To make matters worse, Anderson's work at the Wuhan lab was specifically on bat coronaviruses. She worked extensively with Dr Peng Zhou whose name is enough to get you banned on Twitter which, like Facebook, is also working to deflect blame from the Chinese government.

On March 20th, 2020, Listverse published a controversial article entitled Top 10 Reasons To Believe the Wuhan Virology Lab Caused 2019-nCoV, which gives very compelling and well-sourced evidence that the virus did, indeed, originate in a laboratory in China. It is unknown whether Facebook will reverse its policy on suppressing information relating to the true source of the virus and whether Anderson will continue to be considered a legitimate "fact" checker for the social network.[15]

10 Craziest Things People Have Blamed On The Jews