The conviction of Hollywood mogul Harvey Weinstein was a victory for those who have fought for justice in sexual abuse cases. His sentence brought relief to both his victims and other women who have experienced sexual assault. However, his trial also marked the first and possibly the final chapter of the polarizing #MeToo movement.
Some believe that the movement became a witch hunt because some cases of sexual misconduct were incorrectly treated as rape. These 10 cases were misrepresented, exaggerated, or prematurely judged by the #MeToo movement.
Top 10 Obscure Political #MeToo Moments
10

Aziz Ansari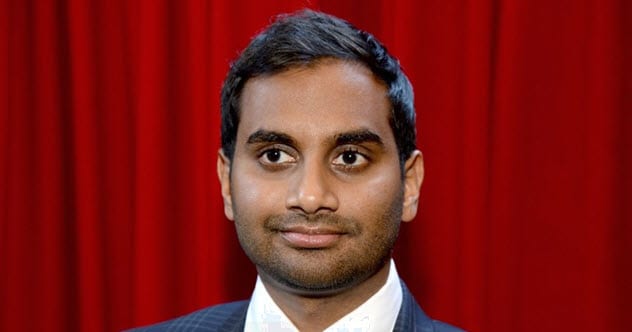 In 2018, a woman referred to as "Grace" told the story of her date with actor/writer Aziz Ansari. As published by Babe.net, it is the quintessential tale of the dreaded #MeToo gray area.
By her account, Grace met the actor and was excited to go out with an artist she admired. Although that enthusiasm turned into discomfort during the evening, she agreed to go to the comedian's place.
At his apartment, Ansari allegedly made unwelcome sexual advances toward Grace despite her growing unease and her attempts to discourage his behavior. Although he initially respected her feelings, Ansari later "pressured" her to perform oral sex by pointing to his crotch. After more uncomfortable sexual behavior, Grace got upset and left. End of the date.
The media publicized the case by emphasizing that Grace came to understand her experience as sexual assault. Maybe Ansari's story was worth telling, but turning a bad date into sexual assault may be borderline slander.[1]
9

Andy Signore
Screen Junkies

Andy Signore is a fantastic content creator and producer. You may not know him, but you probably know his work: Honest Trailers, a hilarious parody of Hollywood trailers. His YouTube channel still maintains a fair level of success, with approximately 6.7 million subscribers and 2.4 billion views.

However, Andy was fired from his own company in October 2017. During the aftermath of the Harvey Weinstein dreadful rape scandal, Andy was called out on some misbehavior of his own.

April O'Donnell, the most vocal of his accusers, alleged that Andy had tried to force sex toys into her and took pictures of her without consent. He was deemed guilty by almost everyone, including his employer. They decided to fire him.

Later, Andy gave his side of the story in a heartfelt video. He apologized for "awkwardly [flirting] with and [making] inappropriate comments to some of his fans."

Denying April's accusations, Andy released a series of allegedly Google-verified texts, emails, and Twitter exchanges to prove that O'Donnell and he were involved in a consensual, two-month-long affair. According to Andy, the evidence also indicated that April voluntarily sent nude photos of herself to him.[2]
8

Neymar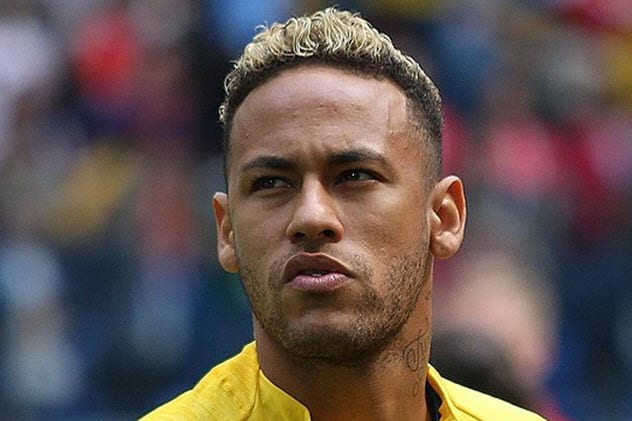 In June 2019, a rape accusation against Neymar, the football superstar, made world news. The accuser, a Brazilian woman called Najila Trindade, met Neymar over Instagram. The athlete was quick to arrange for her to stay at a five-star hotel in Paris, where they mutually agreed to meet. According to police reports and Najila's accounts, Neymar showed up intoxicated to their date and proceeded to rape her.
Following the media's ferocious coverage of the case, the narrative took a U-turn after Neymar shared the transcripts of the couple's conversation on Instagram. The dialogue showed that Najila was very enthusiastic about their future appointment. Furthermore, she was also eager to have a second date, even after the alleged rape.
Najila's behavior throughout the investigation has been eccentric. She claimed to have video evidence of the assault stored on a smartphone and a tablet. Mysteriously, both devices were supposedly stolen during a break-in. Reportedly, nothing else was taken.[3]
7

Nev Schulman
Catfish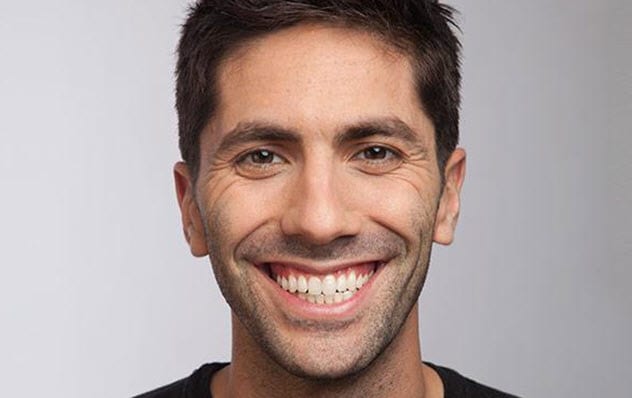 Catfish is a reality TV show airing on MTV about the truths and lies of online dating. Basically, it gives people the opportunity to confront their online crushes in person. Nev Schulman, the host and executive producer of the show, is in charge of mediating the meetings, which can get heated from time to time.
In May 2018, Ayissha Morgan, who had appeared on the show in 2015, posted a video on YouTube accusing Nev of sexual misconduct. According to her, "Jack" (a fake name for "the main guy on the show") overtly flirted with her.
Ayissha said that Schulman told her to "reevaluate" her sexuality because she's gay. According to Ayissha, a female production assistant also sexually assaulted her. Several members of the production crew spoke up to defend Schulman.[4]
6

Neil deGrasse Tyson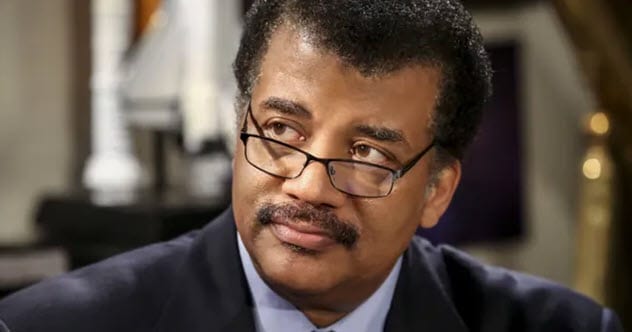 Neil deGrasse Tyson is an astrophysicist and author with a pervasive media presence. He appeared on Joe Rogan's podcast a few times and hosted his own show, Cosmos: Possible Worlds, on the National Geographic channel.
Tyson's screen persona is quite wholesome. He is the last person you would expect to be called out by the #MeToo movement. However, in 2018, sexual misconduct allegations emerged, tarnishing his reputation.
Katelyn Allers (a professor at Bucknell University) became one of his accusers. At a party in 2009, Tyson allegedly showed interest in Allers's tattoo of the solar system and asked to see if it included Pluto. Tyson's behavior was definitely inappropriate but hardly newsworthy.
However, Tchiya Amet El Maat's allegations are much more troublesome. She said that Tyson had drugged and raped her in 1984 while they were both graduate students at UT Austin.
Even though the only evidence of the encounter is her testimony, Cosmos: A Spacetime Odyssey was initially suspended. However, after an investigation by National Geographic and Fox, Tyson was cleared and the third season of Cosmos was set to air in 2020.[5]
10 Dark Hollywood Scandals That Are Long Forgotten
5

Asia Argento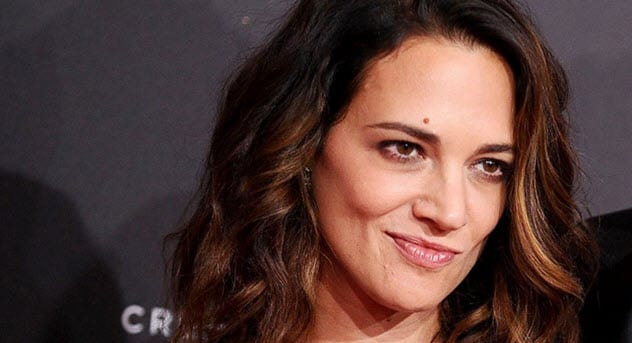 Contrary to what you might have anticipated, this is not exclusively a male list. At its peak, the #MeToo movement did not leave a single stone unturned. Asia Argento, an Italian actress, gained some notoriety after the Weinstein scandal. She gave an emotional description of her experience with Weinstein and became a #MeToo leader.
Soon after, the actress appeared to go from victim to perpetrator when The New York Times published allegations that Argento had abused actor Jimmy Bennett. The assault, which was denied by Argento, allegedly happened in 2013 when Bennett was 17 and Argento was 37.
To prove her innocence, Argento leaked a love letter that she had received from Bennett after the alleged assault. Despite the lack of evidence, Argento was fired from X Factor Italy, where she had acted as a judge.[6]
4

Cristiano Ronaldo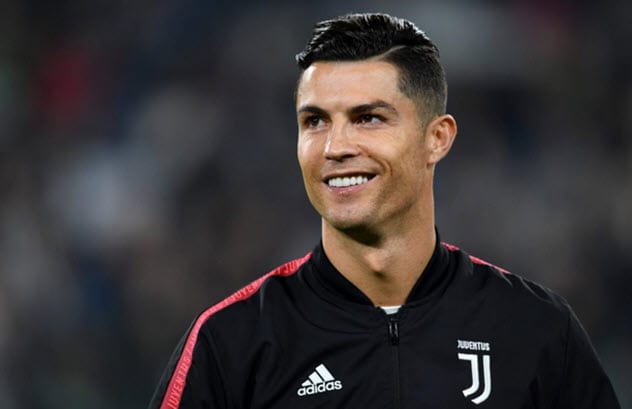 Neymar was not the only footballer recently involved in rape allegations. Cristiano Ronaldo, the Portuguese icon, found himself in hot water during the #MeToo furor.
In court documents, former teacher and model Kathryn Mayorga claimed to have met Ronaldo in a nightclub in 2009. Supposedly, they went back to his Las Vegas suite, where the alleged rape occurred. Ronaldo has maintained that the encounter was consensual.
The two reached an out-of-court settlement that contained a confidentiality agreement. In exchange for a $375,000 payment from Ronaldo, Mayorga supposedly agreed to give up any legal claims against the footballer and to destroy any evidence pertaining to the case.
The case regained notoriety with the #MeToo movement as Der Spiegel published an article called "Cristiano Ronaldo's Secret." Ronaldo was mauled by the media and even dumped by Portugal's national team.
However, in repugnant cases such as rape, we forget that people are innocent until proven guilty, not the other way around.
The original police report did not name the athlete as the perpetrator. Furthermore, in July 2019, Las Vegas prosecutors released a statement that said in part, "Based upon a review of information at this time, the allegations of sexual assault against Cristiano Ronaldo cannot be proven beyond a reasonable doubt. Therefore, no charges will be forthcoming."[7]
3

T.J. Miller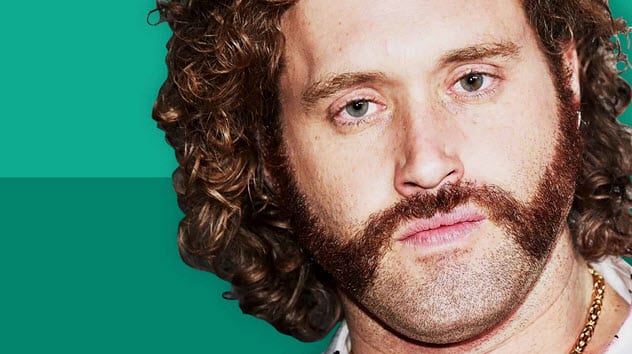 You might have wondered why no one hears about American actor and stand-up comedian T.J. Miller as often anymore. From Deadpool to HBO's Silicon Valley, the actor could do no wrong and he seemed to be everywhere. When Hollywood could not get enough of the comic, a story of sexual assault against a former girlfriend (called "Sarah" to protect her identity) broke out.
The alleged violence happened during their relationship in college while the couple was intoxicated and having sex. According to Sarah, Miller would get drunk and act violently during intercourse. Some examples include choking her and forcing anal sex on her.
To some people, the line between "rough sex" and "sexual assault" can be a gray area, especially when both parties are drunk. The couple continued to date for a while but eventually broke up.
A year after their breakup, Sarah raised accusations with the university, which may have caused Miller to be expelled after graduation. The actor maintains that what happened between the couple was consensual and that Sarah's actions are motivated by revenge.[8]
2

Johnny Depp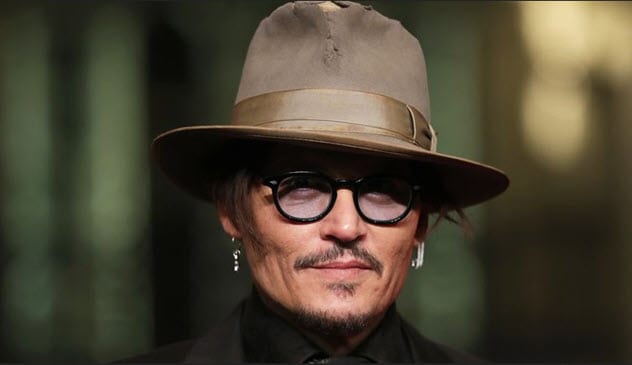 The whole Johnny Depp/Amber Heard #MeToo shabacle has had so many twists that one should not pass judgment until their lawsuit is settled. The former couple became news due to a highly publicized, litigious divorce. Heard accused Depp of domestic abuse, and the actor was readily deemed guilty by the media. Depp became a Hollywood pariah and was labeled a "wife beater" by certain news outlets.
The narrative gained a new chapter after evidence of Heard being violent toward Depp emerged. Public opinion shifted in favor of the actor, which led him to file a lawsuit against his former wife for defamation.
At this point, it is hard to keep track of who is the victim in their relationship. However, it is clear that the dynamics of their relationship were oversimplified by the biased notion that only men can be perpetrators of domestic violence.[9]
1

Louis C.K.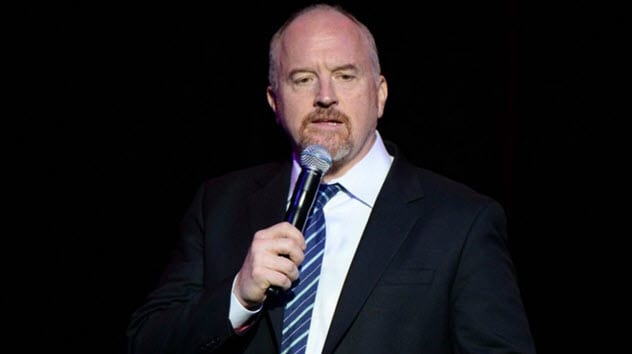 No one can summarize Louis C.K.'s whole sexual misconduct drama better than he does on his new special: "If you ever ask somebody, 'May I jerk off in front of you,' and they say yes, just say, 'Are you sure?' . . . And then if they say yes, just don't f—n' do it. Just don't do it."
In 2017, The New York Times published an article with the stories of five sexual misconduct claims against the comedian. Four of the women involved said that Louis asked if he could masturbate in front of them and then proceeded to do so. One of them said that the act took place during a phone call.
In the aftermath of the scandal, Louis had ties with some streaming services severed and a movie release canceled. He had power over these women, and they may have felt somewhat cornered. Afterward, some of the women also believed that their careers would be negatively impacted by talking about what had happened.
According to at least two women, Louis contacted them years later by Facebook messaging, email, and/or phone to apologize for his conduct. As Louis did help certain women with their careers, some individuals seem to have a difficult time reconciling these two aspects of his personality.
It was tough for Louis C.K.'s fans to see that side of the comic, but painting him as a rapist would be dishonest in these instances. What should have been an embarrassing stain on the comedian's career almost became the final chapter. Louis C.K. just released a new stand-up special on his own website, although it is once again polarizing the media.[10]
10 Overlooked Criminal Scandals Involving Hollywood Actors
💰 Write For Listverse And Earn $100! Here's How . . .