Forget about Kylie Jenner, Selena Gomez, and Beyonce—dog influencers are taking over the Instagram spotlight. Just like big celebrities, the dogs of Instagram maintain their wealth and elite status through sponsorships, event appearances, modeling, and more.
It starts with a brand approaching the owner to form a partnership. Once a dog's account reaches one million followers, the owner should expect a payout of up to $16,000 per post. According to Brittany Hennessy, senior director of influencer strategy at Hearst Digital Media, the average rate for a human influencer with over a million followers sits at a mere $7,500.
Ready to quit your day job yet?
Stay tuned, we've only scratched the surface of this modern-day phenomenon. With the Internet and social media culture nowadays, the possibilities in this field are endless. Here are the top 10 dogs on social media that make more money than doctors.
10

@lacorgi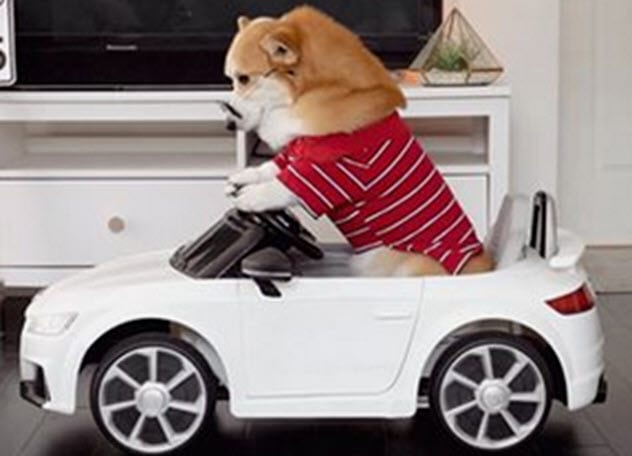 According to this corgi's page, he's a "professional butt model" based in Los Angeles. His strengths include eating cheese, playing dead, and teleportation. His weakness is his extremely short legs.
Perusing his profile, you'll find him frolicking in the sand, cruising in a mini convertible, playing the piano, and managing his bank account like the financially responsible dog that he is. My personal favorite: his take on an episode of Law & Order which tragically ends in his imprisonment. The orange jumpsuit was cute, though.[1]
9

@maggielovesorbit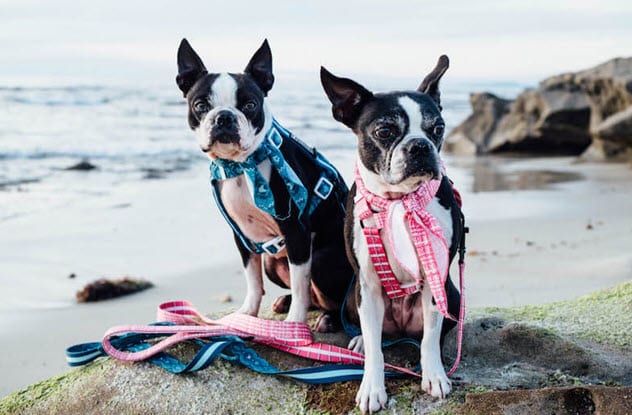 This dynamic duo consists of two Boston terrier sisters who "believe in making every moment count." They are not only the stars of their account on Instagram but also have a website that features their weekly health and wellness blog.
Additionally, the dogs are Amazon affiliates, meaning they have a page on Amazon where you can purchase their favorite products. They receive a portion of the profits. Plus, these terriers are available for dog modeling.[2]
8

@tuckerbudzyn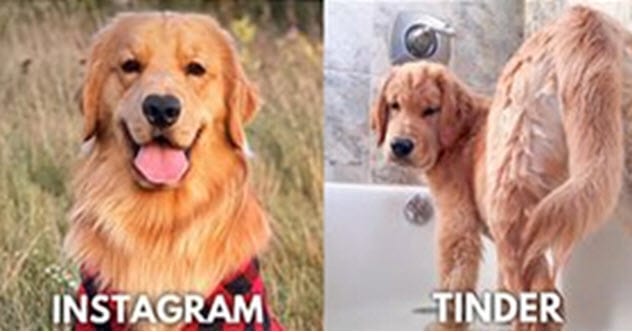 Do you follow this golden retriever on TikTok?
That's right, Instagram isn't the only platform on which this dog is famous. Tucker even has an account on Reddit. Upon further investigation, some of his favorite activities include eating raw beef, pretending to be a lion, and "sliding into your DMs."
Tucker is most famous for videos of his owner blowing a powerful air hose at him, causing his long hair to flow in the wind while music plays. It's only a matter of time before Pantene recruits him to be in one of their commercials. With over 12 million combined followers, this retriever isn't afraid to use his all-natural gourmet meals to flex on you.[3]
7

@tunameltsmyheart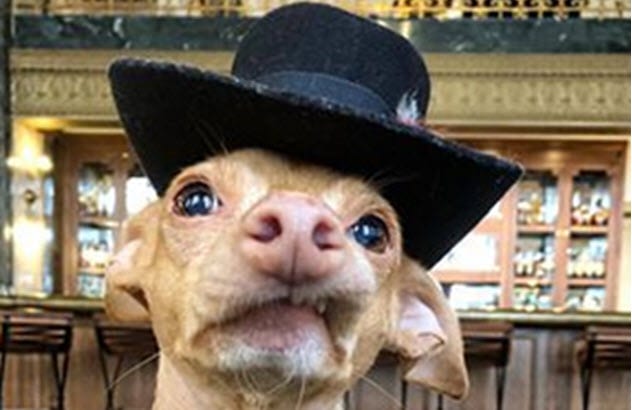 Tuna the chiweenie proves to be a positive role model for dogs and humans alike. Despite his facial deformity, he spreads "joy & laughter" to every one of his two million followers.
His Instagram profile features one of his seemingly psychotic episodes in which he runs in circles and lunges at his owner, trying to grab a sloth toy. He is also seen wearing a homemade leaf helmet, listening to John Legend, and eating tortilla chips in honor of "National Tortilla Chip Day."
If you'd like to accompany him on his journey around the world, you can follow his second account, @thetravelingtuna. And if that's not enough, follow his third account, @moretuna, which focuses on his caring, philanthropic side.[4]
6

@tecuaniventura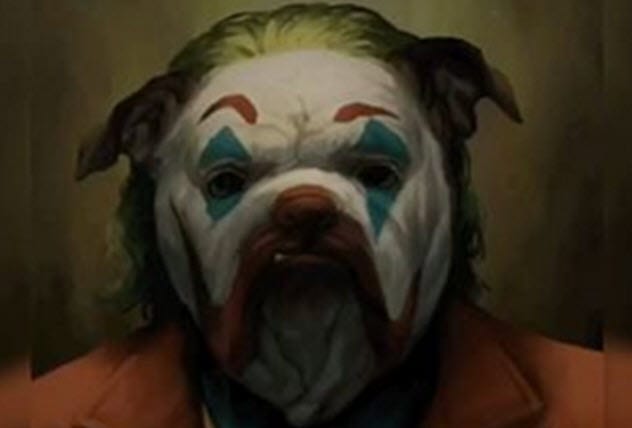 We have no idea how to pronounce this bulldog's name, but we do know that he can rock any outfit on the planet. From cowboy to ballerina to Chewbacca from Star Wars, this dog has a bigger salary than you and a bigger wardrobe.
Does it have 50 different personalities or just enjoy fashion a little too much? Unfortunately, we'll never know. Tecuani appears to speak Russian. According to Google Translate, his bio tells us that he is a "bulldog blogger [who] dreams to lose weight."[5]
10 Extraordinary Dogs That Saved Lives
5

@jiffpom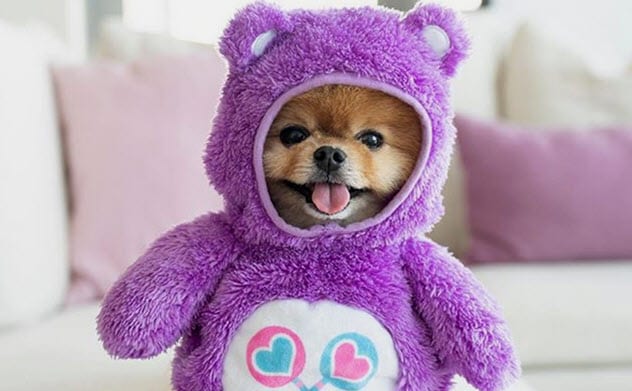 Feel free to text this dog at 310-438-5114. With a whopping 10 million followers on Instagram alone, he'd better be on an unlimited phone plan. His most recent video shows him dancing to a song featuring the popular rapper Nicki Minaj. One characteristic that sets this dog apart is his excessive fluffiness. His enormous Afro makes him an icon.
Unlike his counterparts, Jiff is a dog of few words. Many of his captions consist of just emojis. When you have a face that cute, you must not need all the bells and whistles.[6]
4

@marniethedog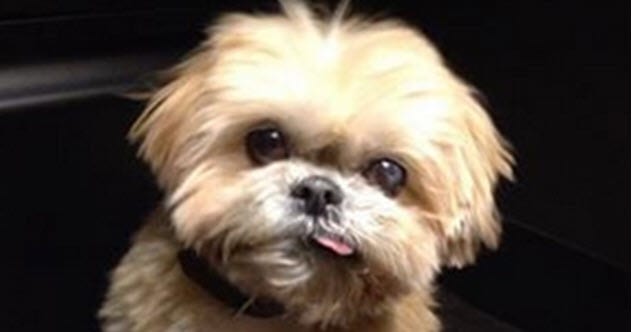 Let us have a moment of silence for this next dog. Marnie, who passed away "painlessly & peacefully" in March 2020, has nearly two million loyal Instagram followers. On her profile, you can view her highlight reels titled "R.I.P." and "R.I.P. #2."
She lived a long, eventful life and was known for her floppy tongue that hung uncontrollably out of her mouth. Scrolling through her pictures, you may notice pop artist Demi Lovato, tongue out, posed with Marnie.[7]
3

@bronsonthebully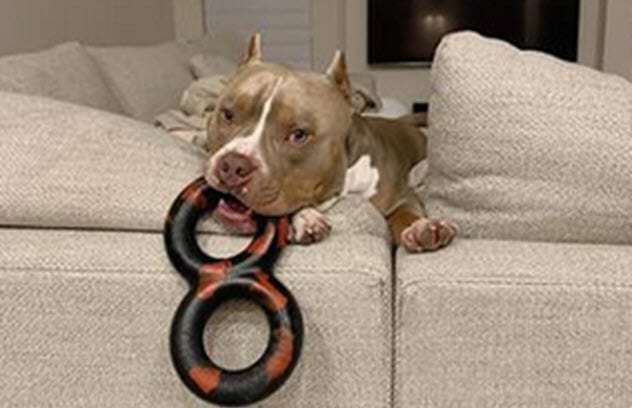 The best thing about this dog is his COVID-19 relief fundraiser. It's good to know that he's doing his part to flatten the curve. His favorite foods are carrots and watermelon, and his theme song is "Wrecking Ball" by Miley Cyrus.
Bronson's bio describes him as a "cuddly, loving, goofy sack of potatoes!" Whether he's a potato or a bulldog, catch him this summer at PETCON 2020 in Chicago. Yes, PETCON is a real thing where certain pets are paid to make appearances.
Along with many others, this influencer is managed by The Dog Agency, a New York City company that represents popular pet figures around the globe. The Dog Agency offers their connections with prominent news outlets and media platforms to cater to pet influencers and facilitate their growth.[8]
2

@itsdougthepug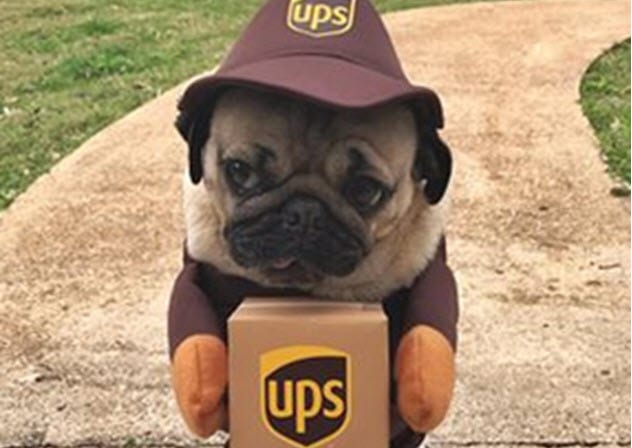 This pug influencer can be seen with over 30 celebrities including Katy Perry, Amy Schumer, Michael Strahan, Shakira, and the cast of Stranger Things. Products from Doug's clothing line are available on his website or at Claire's. Complement your pug sweatshirt with Doug the Pug Skechers, or pick up Doug's book at The Scholastic Store.
What's that song on the radio? Oh, that was Doug's song, "Song for My Dog," streaming from Spotify.
According to his Instagram bio, Doug is the "King of Pop Culture" and a "People's Choice Award Winner." Although it sounds a little suspicious, he did, in fact, win the People's Choice Award for Animal Star of 2019. Many animals were nominated, but Doug reigned supreme. His acceptance speech was heartfelt.[9]
1

@griffinfrenchie

These may not be the most popular pups on Instagram, but they're number one when it comes to dog autonomous sensory meridian response (ASMR). French bulldogs Griffin and Haru specialize in snorting and smacking their lips loudly into microphones for their viewers' listening pleasure.

On their YouTube channel, they have food reviews in which fans can gauge how much the dogs enjoyed the meal by the intensity and volume of their snorting noises. They also partake in "mukbang." According to Urban Dictionary, mukbang is a trend that involves "eating copious amounts of food" on camera for "entertainment purposes."

So, put on your headphones, sit back, and relax while you listen to two French bulldogs scarf down an entire rotisserie chicken.[10]

Top 10 Fascinating Facts About The Mind Of A Dog

💰 Write For Listverse And Earn $100! Here's How . . .