War is hell. This pithy phrase contains more than a passing particle of truth. Times of war are times of mass killing, mass wounding, and mass trauma. This was especially true during the Second World War. Although often seen as the "good war" by the citizens of the victorious Allies, World War II was the bloodiest, most devastating conflict in human history. The numbers are staggering: the Soviet Union lost 25 million of its citizens between 1941 and 1945, 9 million of which were military deaths. China also experienced death on an unprecedented scale, with 15 million Chinese soldiers and civilians dying between 1931 and 1945. Factor in such horrors as the Holocaust, the crimes of Unit 731, the 800 day-plus siege of Leningrad, and the mass rapes conducted by the socialist Red Army in Central Europe, and one may never think of this atrocity as "good" again.
Given the sheer volume of the bloodletting, history can be forgiven for overlooking a series of murders that occurred in London in February 1942. Even though the brutal attacks occurred during the Blitz, the citizens of London certainly paid attention to the ghastly crimes, as each new murder made the news. Most shocking of all, when the exhausted and overstretched London police made an arrest, the murderer was found to be an average and patriotic serviceman with a black and well-hidden heart.
10 Disturbing Facts About The Rostov Ripper, Andrei Chikatilo
10

The Murder of Evelyn Hamilton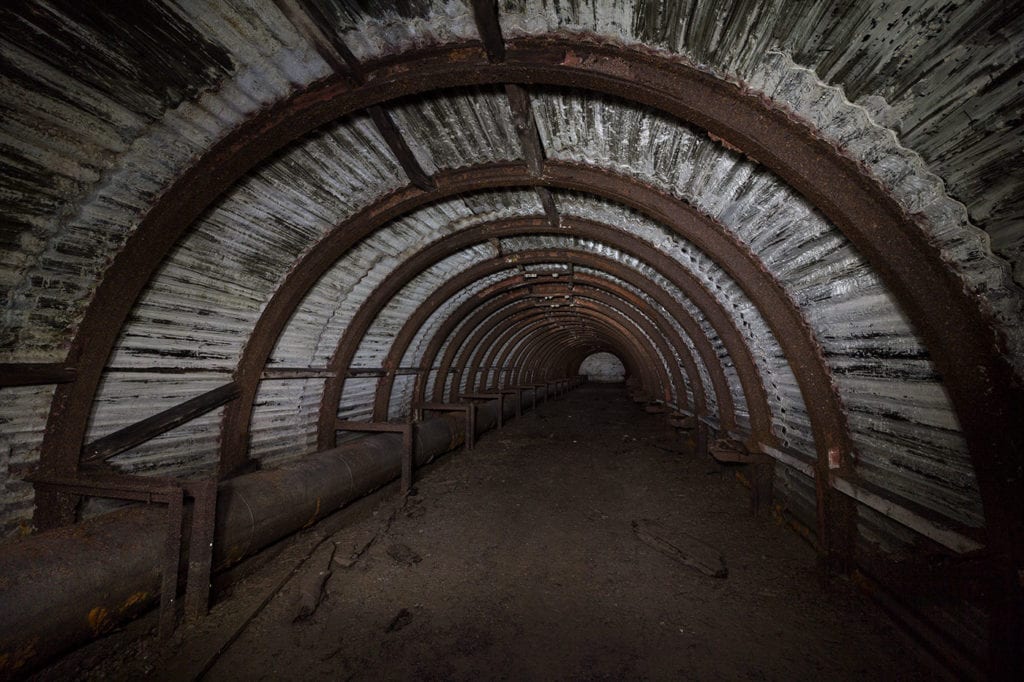 The first victim of the man who would be known as the "Blackout Ripper" was Evelyn Hamilton. On Sunday, February 9, 1942, the body of 40-year-old Hamilton was discovered inside of an Air Raid shelter located on Montague Place, London W1. Hamilton's killer had strangled her and robbed her of eighty pounds (no small amount during the wartime depression). Unlike later victims, investigators in the case of Hamilton did not find any evidence of sexual assault or mutilation.
Born on February 8, 1901, Evelyn Margaret Hamilton grew up in a financially stable household in the idyllic surroundings of Ryton in Tyne & Wear in England's northeast. Evelyn was one of four sisters raised by the widow Lucy Hamilton, who managed it all thanks to her late husband's life insurance policy. At age 22, Evelyn graduated from the University of Edinburgh with degrees in chemistry and pharmacology. Soon thereafter Evelyn relocated to a Romford in Essex in order to work in a chemist's shop.
In the wake of her murder, police investigators uncovered that Evelyn was a private and somewhat lonely woman without romantic partners or even much of a social life. Her boss in Essex, Mr. Bernard Gray, described her as "eccentric". Investigators also learned that early in 1942, Evelyn had been fired from her job and given one month's pay. After that she booked a one-way ticket for London. Her autopsy revealed that her final meal was a poor one—a glass of white wine, two slices of bread, and beetroots.[1]
9

The Murder of Evelyn Oatley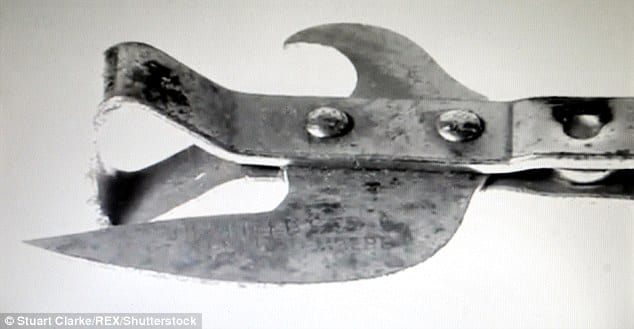 One day later, on Monday, February 10th, the corpse of 35-year-old Evelyn Oatley was found naked inside of her apartment on London's Wardour Street. Oatley, who also went by the name of Nina Ward, was a working girl. She had been strangled too, but unlike the other Evelyn, she had had her throat slashed with a can opener. Also at the crime scene, the first major clue in the case was discovered. Fingerprints found on the can opener proved that the murderer was left-handed.
Evelyn Oatley began life as Evelyn Judd on April 5, 1907. Although born into the industrial gloom of Earby, Lancashsire, young Evelyn dreamed of moving to West London and pursuing her passion—entertainment. She became a singer, dancer, and actor. However, a scandal erupted when Evelyn was just 15. At that tender age Evelyn became pregnant by an unnamed male. Her baby was put up for adoption and taken in by a Canadian couple. Evelyn's story made her infamous in Earby, and the shame of the scandal would follow her all the way until 1932 when Evelyn married a humble poultry farmer named Harold Mollinson Oatley.
Four years later, after failing to make it on the stage in West London, Oatley began calling herself Nina Ward and took up a job as a nightclub hostess. Not too long thereafter, Evelyn/Nina began walking the streets as a prostitute. The police surmised that it was in this capacity that Evelyn met her killer. Could it be that the Blackout Ripper was targeting prostitutes? The Hamilton and Oatley crimes scenes certainly pointed towards sex as the murderer's motivation.[2]
8

The Murder of Margaret Lowe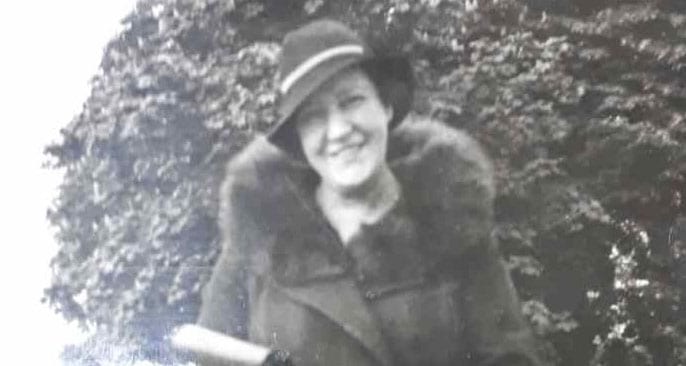 On Tuesday, February 11th, the body of 43-year-old prostitute Margaret Lowe was found murdered in her flat located at Nos. 9-10 Gosfield Street, Marleybone. She too had been strangled by her assailant, and her body was horrifically mutilated after death. The forensic examiner in the case, the legendary Sir Bernard Spilsbury, was convinced that the Blackout Ripper was a "sexual maniac". Although kept quiet at the time, Margaret's killer had strangled her with a silk stalking before using a candlestick to despoil her corpse.
Long before she came to this grisly end, Margaret Florence Campbell Burkett was born on some unspecified date in 1899. Her hometown was Napier, New Zealand—a coastal village near Hawkes Bay. For some unknown reason, Margaret's family relocated to England when she was still a young girl. In England, the family lived in cramped quarters in Hoxton, East London. Things took an even worse turn during the First World War, when the Burkett patriarch died in battle. This left the family in dire financial straits, which goes a long way to explaining why, at age 20, Margaret was convicted of prostitution by the Bow Street Magistrates Court. Between then and her death, Margaret was briefly married to a man named Frederick George Lowe, but his untimely death in December 1932 forced her back onto the cold and mean streets of London.[3]
7

The Murder of Doris Jouannet


London, which had been subjected to a blackout ever since the first German bombings began in 1940, was a dangerous place to be in February 1942. Besides the "Luftwaffe" bombings, the city was plagued by petty thievery and black market activities. The city's police could not do much about it, as they were stretched thin because so many of their young and virile officers were away fighting the Axis powers in Europe, North Africa, and East Asia. The remaining skeleton crew of officers simply could not deal with all of the common crime, let alone a serial killer of the magnitude of the Blackout Ripper.

The murderer's next victim was found on Wednesday, February 12th. The victim was Doris Jouannet, also known as Doris Robson. Doris's body was located inside of the apartment that she shared with her husband, a local hotel manager. Doris was a known prostitute who regularly picked up servicemen and "entertained" them in her home. She had died after being strangled with a scarf. Her body had been badly mutilated. Specifically, after being first found by her husband, police investigators found that she had been slashed several times with a razor blade, almost as if the killer was in some kind of frenzy.

In the wake of the Jouannet murder, London's press began calling the killer the Blackout Ripper due to his similarities with London's most famous serial killer, Jack the Ripper.[4]
6

The First Big Break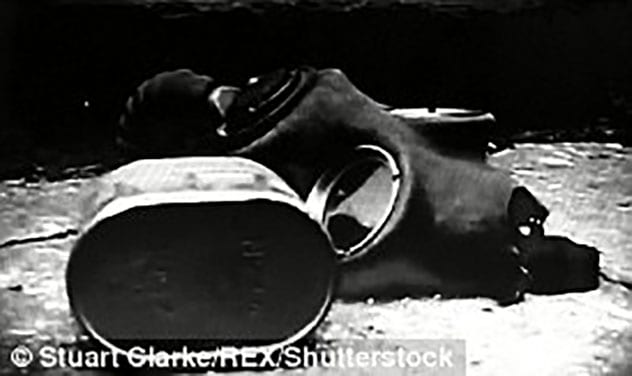 Something weird happened in the Blackout Ripper case. On Thursday, February 13th, no bodies were discovered. Everything in London was quiet insofar as the murders were concerned. This bliss was shattered on the very next day. On Friday, February 14th, a 32-year-old prostitute named Greta Hayward was attacked near Piccadilly Circus by a man wearing the distinctive blue uniform of the Royal Air Force.
According to Hayward, her assailant had first approached her in a restaurant, where he propositioned her and slammed down thirty pounds on her table. The two then went to a secluded doorway, where the man became aggressive. A night porter passing by heard the commotion. This caused the unknown airman to flee into the night. However, at the scene, police found an RAF-issued gas mask with the number 525987 stenciled on the side.[5]
10 Twisted Facts About Peter Sutcliffe, The Yorkshire Ripper
5

The Last Attack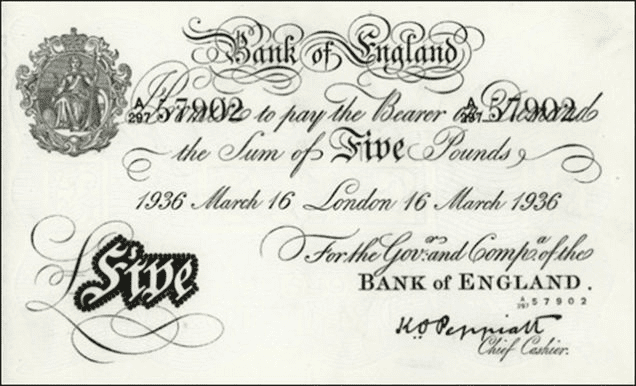 After being thwarted in his attack on Haywood, the Blackout Ripper hit the streets again in order to find a new victim. He found one in the form of prostitute Catherine Mulcahy (also known as Kathleen King), who was busy plying her trade near Paddington Station. The killer approached Catherine and offered her five pounds. He suggested that they retire to her flat in order to conduct some adult business.
Sensing something off about this new john, Catherine decided to keep her boots on. Thus, when the man moved in and began strangling her, Catherine gave him a swift kick in the shins. This stopped the attack, and before escaping into the night, the killer gave Catherine five more pounds.
As with the Haywood crime scene, the Blackout Ripper left behind something important at the Catherine Mulcahy crime scene: his RAF belt. Now armed with his service serial number and a piece of standard issue clothing, the London police were convinced that they could catch the Blackout Ripper before his week of terror was over.[6]
4

Arrest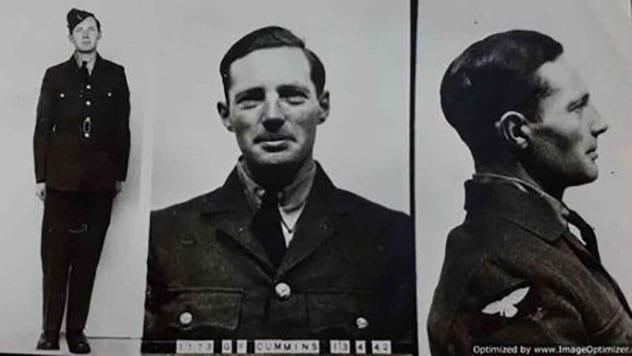 A quick search of RAF records by the police led them to discover that 525987 was the number given to an RAF officer cadet named Gordon Cummins. The 28-year-old Cummins was a married man without a criminal record. He lived with other cadets at the RAF barracks in St. John's Wood.
It was Detective Chief Inspector Ted Greeno of Scotland Yard was the first to interview Cummins. Given the evidence against him, including the fact that he matched the descriptions of the attacker provided by both Haywood and Mulcahy, Greeno initially arrested Cummins for just the assault of Haywood. However, the sharp-eyed Greeno realized that Cummins was left-handed.
Cummins proved to be a cool customer. He admitted to attacking Haywood, but denied being the Blackout Ripper. This was a lie, of course. Upon searching Cummins's room, police found a cigarette case that had belonged to Margaret Lowe and a pen that had belonged to Doris Jouannet. The charges against Cummins were increased to include murder.[7]
3

A Killer is Born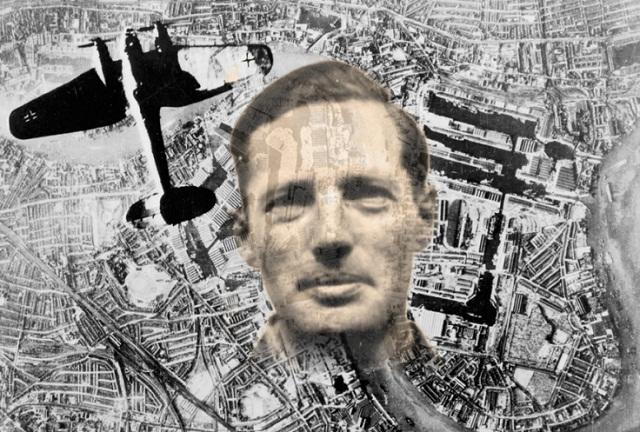 Not too much is known about the early life of Gordon Frederick Cummins. Born in the spring of 1914 (some sources put his birthday in February), Cummins grew up in Yorkshire. His parents were John and Amelia Cummins. Young Gordon also grew up with a younger brother (born in 1917) and a younger sister (born in 1920). Cummins would reside in small town Yorkshire until 1936, when he journeyed south in order to marry a woman named Marjorie in London. All that is known about Marjorie Cummins is that she worked as a theater producer's secretary before her marriage.
In 1939, Cummins volunteered for the RAF. His fellow flyboys dubbed him "The Duke" and "The Count" because Cummins claimed noble ancestry. Besides delusions of grandeur, Cummins was also a womanizer who clearly bore a lot of anger towards the opposite sex. Still, the exact reason why Cummins went on a week-long killing spree will never be known.[8]
2

Execution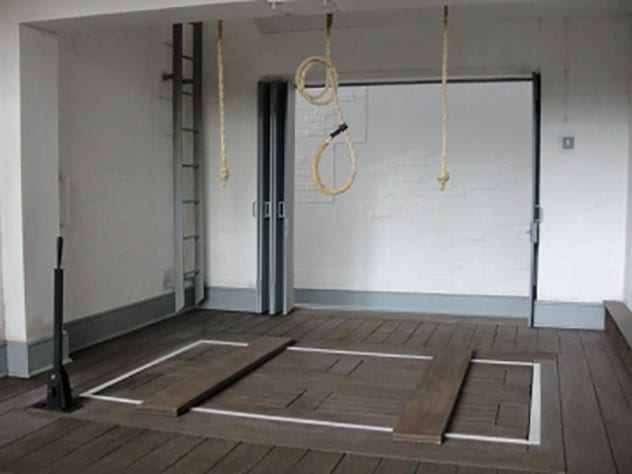 The trial of Gordon Cummins began on April 27, 1942. It would not last long. Indeed, the trial was over before the day was. On that same afternoon, after 35 minutes of deliberation, the jury found Cummins guilty of the murder of Evelyn Oatley. His sentence was death. Although his family demanded an appeal and accused the London authorities of a cover-up, Cummins's execution date was set for June 25, 1942. On the same day that Cummins died at the end of a hangman's rope, London was bombed by the Germans. Several would die. They would just be several of 40,000 British civilians who died during the German Blitz.
It was believed by investigators back in 1942 that Cummins had killed before February of that year. There is still no proof for this supposition, but it remains possible that Cummins killed more than four victims.[9]
1

Other Monsters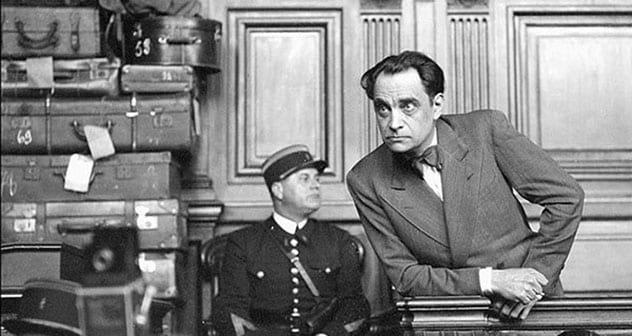 Gordon Cummins was not the only serviceman who murdered while in uniform. Even during World War II, there were other serial killers who preyed on already scared populations. In German-occupied Paris, Marcel Petiot, a former French soldier who once been declared insane by a judge, preyed on the city's Jews as part of a cynical get-rich-quick scheme. Dr. Petiot (he graduated from a medical college in 1921) first offered Jewish refugees salvation before injecting them with poison. After watching his victims die, Petiot, who had served as a town mayor on two different occasions, stole their money and valuables. Although arrested by the Gestapo (who suspected him of aiding the French Resistance), he was let go in 1943. A year later, following the liberation of Paris, thirty corpses were found in Petiot's home. Petiot became known as "Doctor Satan," and in 1946 he was executed via the guillotine after confessing to sixty murders.
During the same February that Cummins began attacking London women, a US Army soldier named Eddie Leonski landed in Melbourne, Australia. Leonski was a fearsome drunk whose first recorded crime was the attempted rape of a woman inside of her St. Kilda apartment. On May 3, 1942, during a heavy drinking binge, Leonski murdered Ivy McLeod. Leonski would go on to murder Pauline Thompson and Gladys Hosking. All three victims had been beaten to death and had been stripped nude by the killer, but none had been sexually assaulted. London issued a blackout in order to hamper German bombing efforts, while Melbourne did the same in order to offset any Japanese attacks. As such, Leonski carried out his crimes in a darkened city. His first murder—the murder of Ivy McLeod—was called the "Brownout Crime" by the Melbourne press.[10]
Top 10 Rippers Worse Than Jack
Become Facebook Friends with Listverse Founder Jamie Frater