It is estimated that one percent of people control roughly 44 percent of the world's wealth. As a result, many individuals fantasize about incredible wealth and the power that comes with it.
Even though money is a powerful thing, it doesn't guarantee safety. Many of the world's wealthiest people have met grisly ends. For example, these 10 extremely wealthy people were violently murdered.
10 Murders Committed By The Absurdly Rich
10

Selena Quintanilla-Perez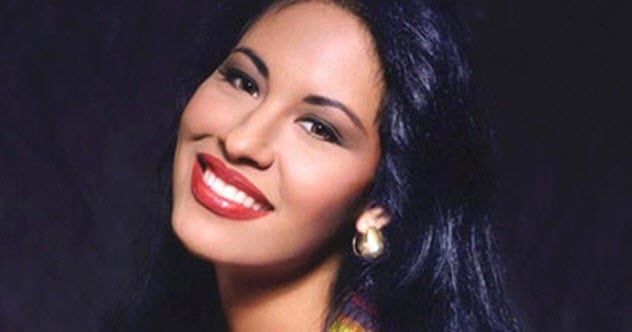 Selena Quintanilla-Perez, better known as Selena, was a Latin American musician and a rising star internationally. She attracted numerous fans across the world, including a woman named Yolanda Saldivar.
Saldivar loved Selena's music so much that she asked Selena's father if she could start a fan club, which led to her meeting and being employed by Selena. After Saldivar became president of the fan club and began managing boutiques owned by Selena, the star began to suspect Saldivar of embezzlement from both the fan club and the boutiques.
Selena confronted Saldivar with this allegation in a hotel room on March 31, 1995. In response, Saldivar shot Selena in the back. Twenty-three-year-old Selena died at the scene, and Saldivar was soon arrested.
Saldivar claimed that the gun had gone off accidentally. However, the authorities did not believe her and charged her with Selena's murder. Saldivar was sentenced to life in prison in October 1995. At the time of her death, Selena was worth approximately $10 million.[1]
9

Christopher George Latore Wallace

Known by a variety of names such as The Notorious B.I.G., Biggie Smalls, and Biggie, the East Coast rapper was best known for hits such as "Juicy" and "Big Poppa" as well as his feud with West Coast rapper Tupac Shakur. This feud is remembered in rap history as the East Coast–West Coast feud.

After Tupac's 1996 murder, Wallace decided that it was his job to unify the two coasts because Tupac was no longer around. Ironically, Wallace, 24, was killed in a drive-by shooting on March 9, 1997, after leaving a Vibe magazine party. His murder remains unsolved, but many believed that it was part of the still-escalating East Coast–West Coast feud. At the time of his death, Wallace was worth $20 million.[2]
8

Richard Oland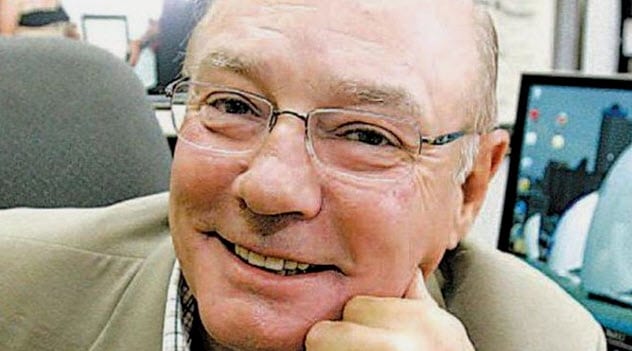 The Olands are one of Canada's old-money families. They have owned and operated Moosehead Breweries since 1867 when Susannah Oland founded the brewery. Richard Oland, who was 69 years old at the time of his death, did not work for the brewery then. Instead, he had gone out on his own and started several other lucrative businesses.
On July 7, 2011, he was found bludgeoned to death in his office by his secretary. At that time, Oland was worth approximately C$37 million, mostly from his trucking and investment businesses. His son, Dennis, was initially arrested and charged with Richard's murder. Money trouble was believed to have been Dennis's primary motivation.
At his first trial, he was found guilty of second-degree murder and given a life sentence. However, after a successful appeal and retrial, he was found not guilty due to a lack of conclusive forensic evidence. As a result, the murder remains unsolved.[3]
7

Adolph Coors III
Adolph Coors III was the heir to the Coors Brewing Company. He served as chairman and CEO until his murder in 1960 at age 45. On February 9, 1960, while Coors was driving in Morrison, Colorado, on his way to work, he was abducted by Joe Corbett, an escaped murderer.
Corbett held Coors for a $500,000 ransom, which Corbett hoped to use while he was on the run. Unfortunately, Coors was murdered by Corbett, who left the body in a garbage dump, before the ransom could be paid.
Corbett fled to Vancouver. He lived there for several months before being recognized by neighbors and reported to authorities. After his extradition, trial, and conviction, Corbett was sentenced to life in prison and served less than 20 years before being released on parole.[4]
6

John Lennon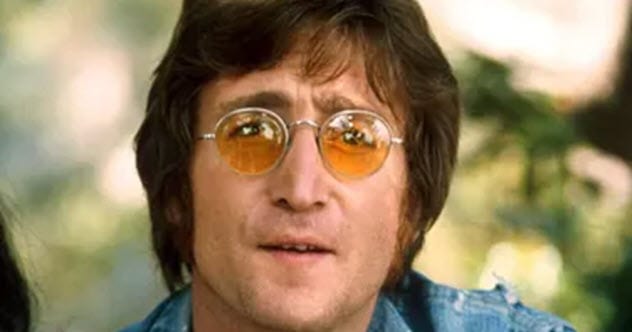 As co-lead singer of the Beatles, John Lennon was one of the most famous and influential men in the world. This fame lasted long after the Beatles broke up in 1970 and Lennon embarked on a solo career. His stardom also attracted the attention of Mark David Chapman, who said he "wanted to become somebody." He decided to kill Lennon to fulfill this goal.
On December 8, 1980, Chapman went to Lennon's apartment armed with a .38 revolver and a copy of J.D. Salinger's The Catcher in the Rye, which he had purchased earlier that day. In the book, Chapman had written, "This is my statement." He signed it "The Catcher in the Rye."
Chapman first encountered Lennon that evening and had the 40-year-old musician sign an autograph before he left for a recording session. Then Chapman waited for Lennon to return.
When the ex-Beatle arrived back at his apartment that night, Chapman made his move and opened fire. Lennon was shot multiple times and died on the way to the hospital after losing 80 percent of his blood. At the time of his death, Lennon was worth $800 million.[5]
10 Millionaires Who Committed Murder
5

Gianni Versace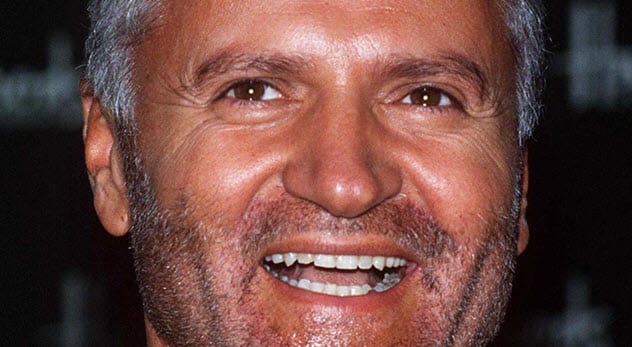 Italian fashion mogul Gianni Versace remains one of fashion's most influential figures more than 20 years after his death. In 1978, he founded the company Gianni Versace SpA and employed his siblings to help him. From then on, Versace revolutionized the fashion industry through his use of celebrity models, sexually charged designs, and close connections with the stars of the day.
Unfortunately, he met a brutal end at the hands of 27-year-old spree killer Andrew Cunanan on July 15, 1997. At age 50, Versace was shot dead outside his Florida home. He was the fifth person murdered by Cunanan in a cross-country killing spree that lasted about three months. His motivation for targeting Versace remains unknown.[6]
Cunanan committed suicide by gunshot eight days after killing Versace. The serial killer didn't leave a note or any other explanation for his actions. At the time of his murder, Versace's empire was worth $807 million.
4

Edouard Stern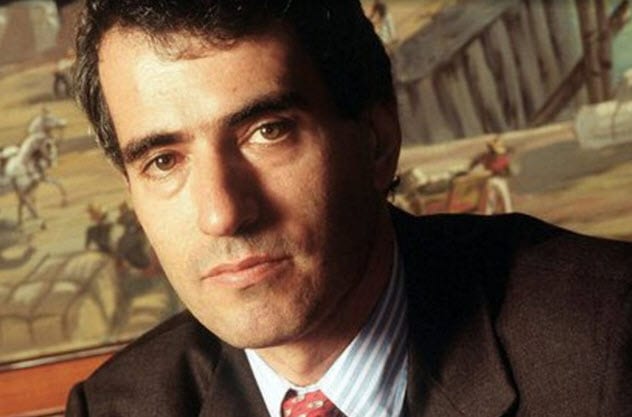 Edouard Stern was one of France's richest men, amassing a fortune of roughly $1 billion by selling his family's bank and founding his own investment firm called IRR Capital. He was also a close friend of former French President Nicolas Sarkozy.
Despite his wealth and connections, Stern was a sexual deviant who had many mistresses. He also hired prostitutes to fulfill his desires. On the night of February 28, 2005, Stern, then 50, was murdered in a hotel room by his mistress Cecile Brossard in what is described as a lovers' spat.
The couple was engaged in sadomasochistic sex at the time. Brossard shot Stern twice with his own gun, and he soon bled out. Still wearing a skin-colored latex catsuit from the previous night, Stern was found the next morning by his associates.
Brossard was captured soon after and put on trial for Stern's death. She was convicted of manslaughter and given a sentence of eight-and-a-half years. She spent five years in detention (including four awaiting trial) before being paroled in 2010.[7]
3

Edmond Safra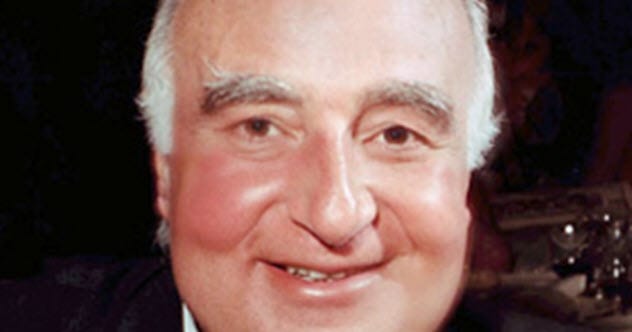 Lebanese Brazilian banker Edmond Safra was a controversial figure throughout his life as well as after his death. Safra opened his first bank at age 21. But he based it around deposits as opposed to the more traditional loans, so people began to wonder if something was amiss.
Speculations about the real source of his wealth ranged from drugs to arms trading to money laundering. Although Safra was investigated several times, no evidence of wrongdoing was ever discovered. All the facts indicated that Safra made his $2.5 billion fortune through his international banks and nothing more.[8]
However, the rumors resurfaced after Safra and his nurse were killed in a deliberately set fire in December 1999. A wide range of suspects was introduced—from the Russian mob to Colombian drug cartels.
The truth?
One of Safra's nurses, a man named Ted Maher, had set the fire in a deluded attempt to rescue his boss and gain his approval. The fire quickly raged out of control, preventing Maher or anyone else from rescuing the stranded 67-year-old billionaire or his other nurse, Vivian Torrente. The two died of smoke inhalation in a bathroom. For these deaths, Maher was sentenced to 10 years in prison in 2002. He was released in October 2007.
2

Barry And Honey Sherman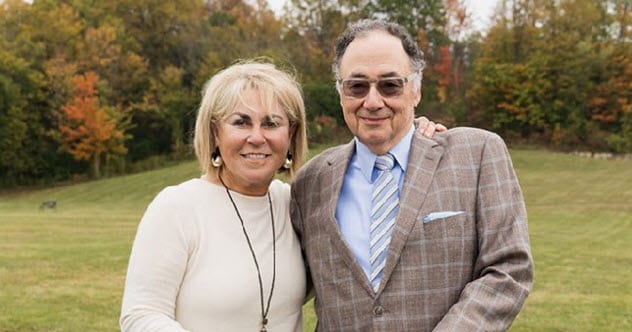 On December 15, 2017, Canadian billionaires Barry and Honey Sherman were found murdered in their Toronto home in what police described as ritualistic killings. The Shermans were strangled with belts, tied to a railing, and posed in a similar manner to statues that they had on display.[9]
Initially, police believed that Barry Sherman, 75, had murdered his 70-year-old wife and then committed suicide. However, after further investigation, it was revealed that the couple had both been murdered by an unknown assailant.
Barry Sherman has made his family's fortune through the drug company Apotex. With a net worth of US$3.2 billion, he was the 12th-wealthiest Canadian at the time of his death. To date, the case remains unsolved.
1

Helene Pastor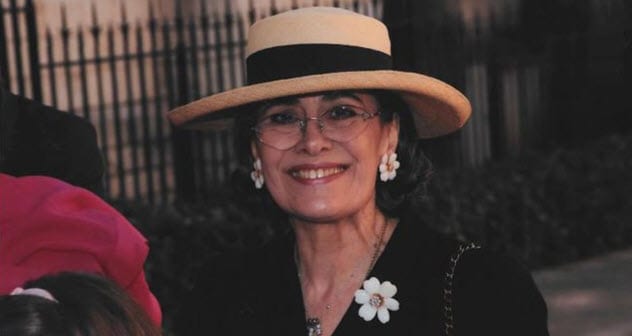 Helene Pastor, once Monaco's richest woman, controlled 15 percent of the country's housing stock at the time of her death in 2014. She was a direct descendant of Italian stonemason Jean-Baptiste Pastor. With his son, Gildo, Jean-Baptiste built a business empire, leading to the family becoming second in importance only to the royal family in Monaco.[10]
The 77-year-old Helene Pastor was attacked on May 6, 2014, when she and her driver were ambushed by a man wielding a sawed-off shotgun. Pastor survived the initial attack long enough to give a description of her attackers before succumbing to her injuries on May 21, 2014.
After an investigation into the incident, it was revealed that the hit on Pastor was arranged by Polish diplomat Wojciech Janowski, who was the common-law partner of Pastor's daughter, Sylvia. Janowski had hoped to gain access to Helene Pastor's fortune as he assumed that it would be left to Sylvia.
This fortune—which was worth anywhere from an estimated US$3.7 billion up to US$25 billion at the time of Pastor's death—obviously did not go to Janowski. Instead, he received a life sentence for arranging Helene Pastor's murder.
10 Wealthy Heirs Whose Lucky Lives Disintegrated Into Tragedy