The global lockdowns due to the COVID-19 pandemic are undoubtedly the most serious infringement on basic human rights and civil liberties experienced by many Western countries in decades, if ever. Among other things, public and private gatherings, religious worship, and enjoying fresh air have been banned or restricted—with public health as the excuse.
However, many leaders who championed the lockdowns have been caught breaking their own restrictions, often for trivial reasons. Here are just 10 examples of this hypocritical "do as I say, not as I do" mentality.
10 Democratic Leaders Who Abused Their Power In Ridiculous Ways
10

Doug Ford

Ontario Premier Doug Ford is seen as a champion of social distancing. He enacted strict measures across the province, called protesters "yahoos," and expelled members of his party for dissenting against his authoritarian measures. One of Ford's many totalitarian actions was to ban indoor gatherings of more than five people.

However, on May 11, 2020, Ford admitted that he and his wife had hosted a family get-together at their house which exceeded the limit on indoor gatherings. Altogether, six people, including his four daughters, were there. (Two daughters lived at his home; the other two did not.) He insisted that social distancing was maintained and that his daughters' husbands and boyfriends were not present.[1]

Despite this, he has not changed his stance on social distancing. During news conferences, Ford continues to use immature names to label people who visit their families while being guilty of the same thing himself.
9

Dominic Cummings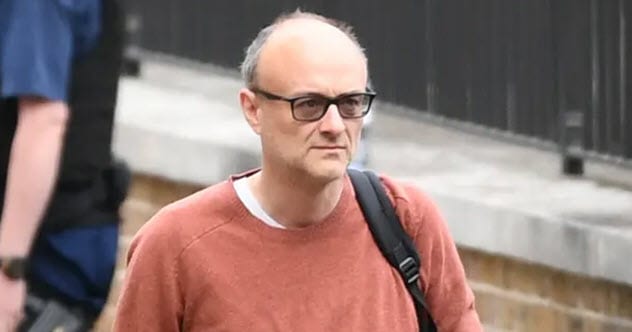 Arguably, Dominic Cummings, who is Prime Minister Boris Johnson's most senior adviser, has the most justifiable breach on this list. He went on a 420-kilometer-long (260 mi) road trip to drop off his children at his parents' property after his wife began exhibiting COVID symptoms.
The British lockdowns specified that people could not meet with individuals from outside their homes. Also, everyone in a household where even one occupant displayed symptoms had to isolate for 14 days. When Cummings's violation was revealed, many Brits called on him to resign.[2]
Although Cummings was likely trying to protect his children from the virus, his government has made it difficult for other parents in similar situations to do the same as a result of the lockdowns.
8

Alexander Van der Bellen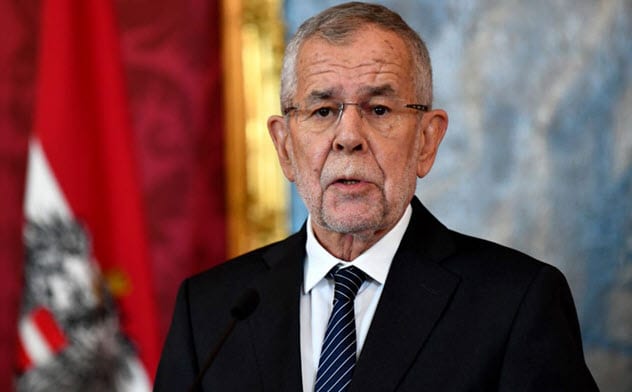 Austria was the second European country after Italy to impose lockdown measures as a result of COVID-19. Austria was also one of the first European countries to lift restrictions by allowing the reopening of restaurants, small businesses, and garden centers—but only until 11:00 PM.
On May 23, 2020, while out with his wife at an Italian restaurant in Vienna, the couple stayed past 11:00 PM and had to be reminded by police to leave the area. Van der Bellen apologized for his breach and took full responsibility for staying out past the state-mandated curfew. He has also said that he will pay any fine imposed on the restaurant owner as a result of the infraction.[3]
7

Gretchen Whitmer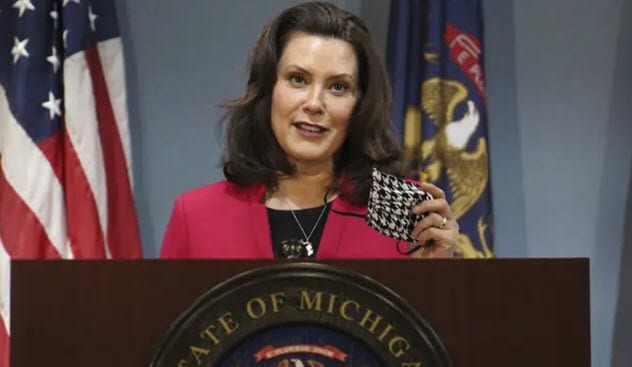 Michigan Governor Gretchen Whitmer oversaw one of the strictest lockdowns in the United States due to the large number of COVID cases in Michigan. These lockdowns were controversial due to their wide reach and the fact that many things that could help social distancing, such as fishing and gardening, were banned.
Based on a phone call made by her husband, Marc Mallory, to a local marina, the couple attempted to put their boat in the water and take it out for Memorial Day weekend. This violated her own warnings to the public to avoid going to the waterfront and other vacation areas that weekend.
When the marina owner said he was unable to get the boat ready by Memorial Day weekend, Mallory stated that he was the husband of the governor and asked if that would help to resolve the situation. When confronted by the press about Mallory's actions, Whitmer's office initially warned against misinformation. But then the story changed.
At a press conference, Whitmer said, "Knowing it wouldn't make a difference, [Mallory] jokingly asked if being married to me might move him up. He regrets it. I wish it wouldn't have happened. And that's really all we have to say about it."[4]
6

David Clark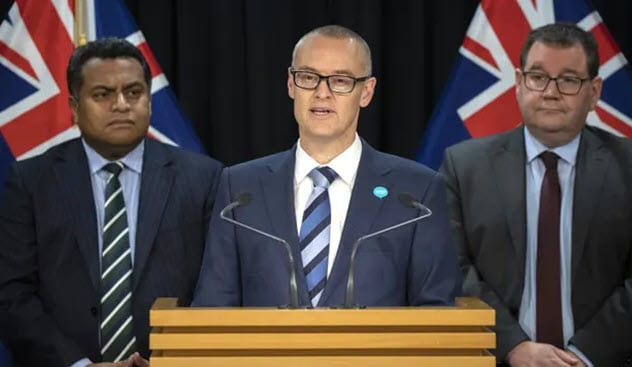 New Zealand's approach to dealing with COVID-19 goes beyond what any democratic society should tolerate. Mandatory internment of COVID patients within government facilities, delayed elections, and harsh stay-at-home orders have all been enacted. Many have credited this, as opposed to the country's isolated location, as the reason why New Zealand has had so few cases.
Under the circumstances, one would expect health minister David Clark to follow the guidelines that he helped create. In typical fashion for a politician, Clark did not. He was caught mountain biking as well as taking his family to the beach.
When this was revealed, the New Zealand public was rightly outraged. As a result of this scandal, Clark resigned as health minister.[5]
10 Common Misconceptions About Famous World Leaders
5

Andrew Scheer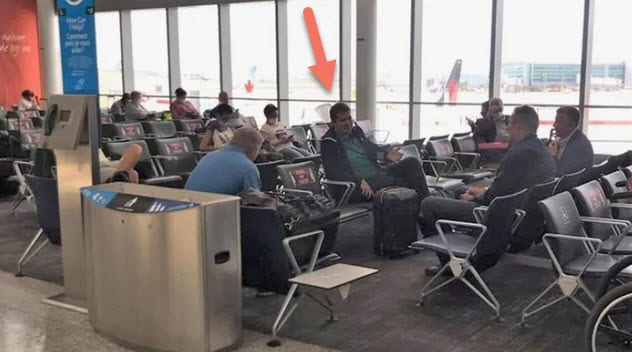 While not as extreme as his Liberal and NDP counterparts, Canadian Opposition Leader Andrew Scheer did use his position to support social distancing and mask protocols across Canada. And like all the other politicians on this list, he did not follow his own advice.
On July 7, 2020, Canadian media released a photo of Scheer without a mask at Toronto Pearson International Airport. He did not appear to be social distancing, either.
When the photo emerged, it stoked controversy within Canada. As Scheer had already announced his resignation from the position of Conservative Party leader, there was little that could be accomplished by public outrage.[6]
4

Justin Trudeau

In early April 2020, nearly all Canadian leaders, including Prime Minister Justin Trudeau, were telling people to forgo seeing their families during the upcoming Easter holiday. However, the prime minister did not follow his own guidelines.

For Easter 2020, Trudeau decided to travel from his home in Ottawa, Ontario, to the family's vacation home in Harrington Lake, Quebec. At the time, nonessential travel was banned and trips between provinces were subject to numerous restrictions. Quebec was even patrolling its borders to prevent recreational travelers from entering the province.

Trudeau refused to apologize and insisted that this trip was for the benefit of his children. He also claimed that he was an essential worker because he was the prime minister. However, as he was not working at the time, his defense was extremely weak.[7]
3

Patrick Brown

Patrick Brown is the mayor of Brampton, a suburban city in the Greater Toronto Area with a population of roughly 600,000. Brampton has passed some of the strictest lockdown bylaws in all of Canada—mandating masks, allowing for hefty fines, and encouraging people to call the police if they see noncompliance. Mayor Brown publicly encouraged these measures to keep residents of Brampton safe from COVID-19.

However, it seems as though Brown cannot follow his own bylaws.[8]

On August 8, 2020, after receiving an anonymous tip that the mayor would be playing an illegal hockey game, journalists went to a public hockey arena in Brampton and waited to see if Brown would show up. Sure enough, he arrived at the arena without wearing a mask and held a hockey bag bearing his name.

Meanwhile, hockey was being played on the ice when bylaws expressly prohibited it. When confronted, Brown claimed that he was merely inspecting the arena. Then he hurried outside to his car, which appeared to be double-parked. The crafty mayor sped off with a journalist still trying to get him to answer questions.

Later that day, Brown tweeted that he had been the victim of a fake news hoax and that he had believed he was being interviewed for Maple Leafs TV. At the same time, the Brampton bylaws were updated to allow hockey games when they had previously been banned. These actions have led to calls for an ethics investigation into Brown. However, none has officially been started.
2

Bill de Blasio

In terms of COVID cases, New York City is the worst-hit city in the worst-hit state in the worst-hit country in the world.

Although some responsibility for the spread of COVID-19 is on the shoulders of Governor Andrew Cuomo and President Donald Trump, accountability for the city's troubles lies with Mayor Bill de Blasio. His response to the virus was to issue a stay-at-home order, to mandate social distancing, and to encourage the wearing of masks. These measures were met by the criticisms of being far-reaching, unhealthy, and even anti-Semitic.

Then de Blasio prioritized the painting of a "Black Lives Matter" street mural in front of Trump Tower instead of following his own virus safety guidelines. Dozens of people, none of whom practiced physical distancing, created this mural, which violated city mural laws. De Blasio appeared to take a starring role in the effort.

When the National September 11 Memorial & Museum later canceled the Tribute in Light ceremony scheduled for September 11, 2020, over fears about COVID-19, many criticized de Blasio for failing to do enough to save the ceremony during the pandemic.

He was accused of not caring about the victims of 9/11. Or perhaps of caring more about sticking it to a political enemy than ensuring public safety. After all, de Blasio had no problem with encouraging mass protests and painting a mural in front of Trump Tower, both of which flew in the face of COVID-19 safety protocols.

In mid-August 2020, Governor Cuomo and others got involved to save the 9/11 ceremony in New York in accordance with virus safety measures. Nonetheless, de Blasio's conduct indicates that his priorities are not in line with the laws he has helped to pass.[9]
1

Various Leaders At John Lewis's Funeral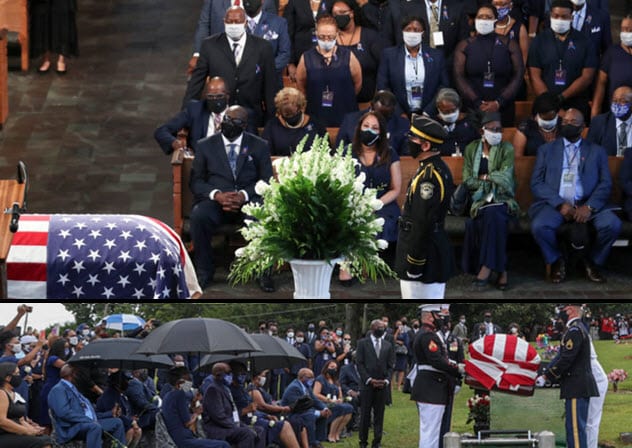 No specific leader is listed for this violation because so many broke their own recommendations as well as Atlanta's lockdown guidelines to attend the funeral of Congressman John Lewis on July 30, 2020. While Lewis was an accomplished congressman and civil rights activist, he was not a hypocrite.
Many people questioned why social distancing was not strictly enforced for everyone at the funeral and during the burial. Some even found it unfair that the life of the beloved Lewis was honored at a packed service filled with pomp and circumstance while they could only watch the isolated final services for their loved ones over Zoom.
In attendance at the Lewis funeral were all former US presidents (except Jimmy Carter), Speaker of the House Nancy Pelosi, and countless other current and former elected officials. Nearly all of them have used their platforms and offices to encourage social distancing or to pass regulations related to it.
Although most people wore masks at the funeral, social distancing was not observed throughout the church or at the burial. Some mourners were packed tightly into pews without the recommended 1.8 meters (6 ft) of distance between them. Unfortunately, the funeral of John Lewis demonstrated how the political elites can easily circumvent their own guidelines and rules and be celebrated for it.[10]
10 Hilariously Petty Acts By Politicians And Leaders