Few moments are as filled with joyful anticipation as a child counting down the days to his or her next birthday. Each night that gets the youngsters closer to their big day is a night that they go to sleep with big smiles on their faces.
Of course, it's not just looking forward to one number giving way to another and the acknowledgement of growth and change that excites the child. It's the gathering of friends, the fun to be had, the cake, and, yes, all the presents the child is going to get. In other words, it's the birthday party that really gets a kid jumping for joy.
Most children's birthday parties are fun-filled occasions. However, a few begin with fun and end with police sirens and tears on the faces of all those who attended. Here are just a few examples of those awful times when an adult didn't get the memo about the fun and brought a gun to a child's birthday party instead.
8 Times People Used Guns To Complain About Service
10

Chuck E. Cheese Birthday Party Shoot-out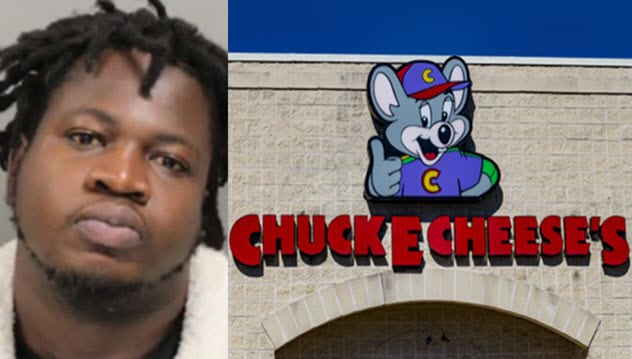 In May 1977, the cofounder of video game company Atari opened up a restaurant/entertainment complex that would become a meeting place for giddy children for decades to come. That place, originally called "Pizza Time Theatre," was Nolan Bushnell's attempt to create a family-friendly video arcade at a time when they were associated with teenagers looking for trouble.
In the beginning, the entertainment was provided by a group of robotic characters. Their leader was a huge cigar-smoking rat with buck teeth and a distinct Jersey accent. His name was Chuck E. Cheese. In the 1990s, the chain officially became known as Chuck E. Cheese.
Today, the go-to location for children's birthday parties boasts over 500 locations worldwide. In 2014, the chain's parent company was purchased for $1.3 billion. However, all this success and birthday cake occasionally has to deal with forces beyond its control.
In late 2019, one of those forces was the temper of Marc Mathurin. His ex-girlfriend Aliyah Thomas and her two-year-old son were at Chuck E. Cheese for a children's birthday party. They were dropped off by Thomas's new boyfriend, David Brooks.
Not invited to the party, Brooks waited in his car in the parking lot. Ten minutes later, Mathurin exited Chuck E. Cheese and went straight for Brooks's car. According to Brooks, Mathurin then fired a shot at Brooks. "He put the gun to my head. The barrel touched me," said Brooks. Somehow, he escaped without injury.
After the shot was fired, the joyous occasion turned to panic and chaos. Thomas was still safe inside with her son, though not insulated from the chaos. She said, "People came running in and screaming. There was so much commotion."
Brooks dialed 911, and the parking lot was soon filled with cops. Though Mathurin resisted arrest, police were able to subdue and put cuffs on him.
Understandably shaken by the incident, Thomas wondered if there was anything Chuck E. Cheese could do to better protect families in the future. She said, "I'm just left to wonder, what else can they do? A metal detector? More security? Did they even have a single person in charge of security?"[1]
9

Dad Pulls Gun Out When Kids Get No Cake
Sometimes, you just plain miss out. Maybe it's your fault, or maybe it's someone else's. But missing out on stuff is a part of life. The way we respond to it goes a long way toward defining who we are and how we'll react the next time it happens.
For 48-year-old Joseph Hayes, it wasn't so much what happened to him that triggered him so deeply, it was what his children were forced to endure in June 2011. They were attending another youngster's birthday party when the host ran out of ice cream and cake before Hayes's kids had any.
As this was simply unacceptable, Hayes flew into a rage. He yelled, "Y'all didn't save my kids no damn ice cream and cake." Then he left the party.[2]
Soon, though, he returned with a small black handgun stuffed in the back of his pants. According to police, he approached the party host and said, "I ain't scared to go to jail, just take care of my kids."
That's when the host called the police. After his arrest, Hayes told the officers that he didn't actually bring a gun to the birthday party. Instead, he insisted, he had brought an object that looked like a gun. Either way, Hayes's bond was set at $30,000.
8

Dad Shoots Self Doing Gun Tricks At Daughter's Birthday Party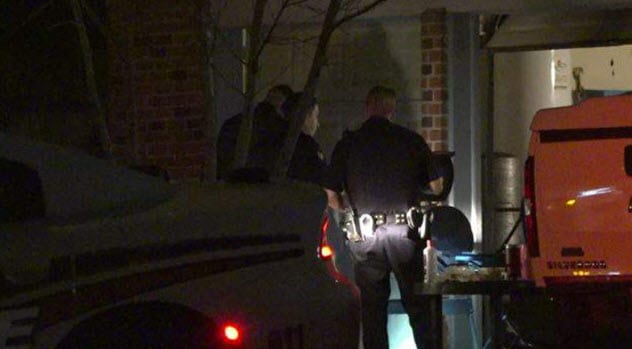 According to parents.com, the first question parents should ask themselves when hiring an entertainer for their youngster's birthday party is: What type of entertainer would suit my child best?
For one father from Humble, Texas, whose daughter was turning 16, the question was a little different: What type of entertainment would he provide? Unfortunately for him, the answer was gunslinging.
At some point during the festivities, the proud father pulled out his gun and began spinning it in his hand. Somehow, the gun went off and a bullet hit him in the stomach.[3]
He was rushed to the hospital with a single gunshot wound to his abdomen. No word on the type of gun or whether it was legally purchased.
7

Racists Crash Eight-Year-Old's Birthday Party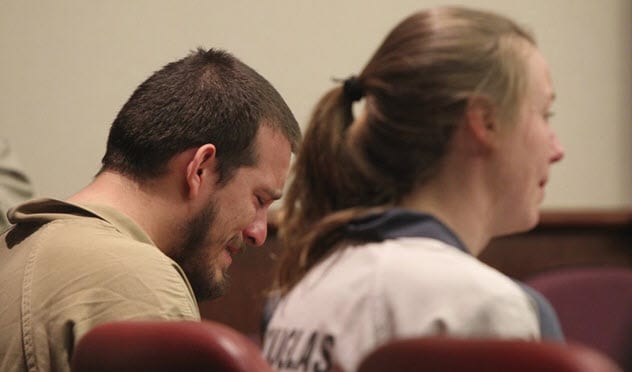 On June 17, 2015, a man named Dylann Roof shot and killed nine people attending a prayer meeting at the Emanuel African Methodist Episcopal Church in Charleston, South Carolina. The roots of the church go all the way back to a group of free blacks and slaves in 1791. In April 1962, Martin Luther King Jr. gave a speech at the church.
Needless to say, the country was devastated by this racist attack. Then, about a month later, a small group of racists in Douglasville, Georgia, thought it would be a great idea to crash a black girl's eighth birthday party.
Apparently, Jose Ismael Torres and Kayla Rae Norton, both in their twenties, were among a group of 15 people driving around Paulding and Douglas counties in Georgia (west of Atlanta) with their vehicles all decked out with Confederate battle flags. Torres and the rest of the riders were members of a group called "Respect the Flag." Judging by their subsequent actions, that is about all they respected.
The group was threatening African Americans and yelling racial slurs as they drove from one area of Georgia to the next. At some point during their racist tour, they came upon an outdoor birthday party for an eight-year-old black girl.
The person who prosecuted the group said, "Victims and witnesses from the party, who were predominantly African American, testified to observing the group of trucks whose passengers were hurling a litany of racial slurs at them as they passed by."
Then things got even uglier when several in the group got out of their vehicles, approached the partygoers, and threatened to kill them all—including the eight-year-old black girl. At one point, Norton retrieved Torres's shotgun, loaded it, and handed it to him.
At trial, Torres claimed that he had the shotgun for his own protection. Then he admitted that he had lied to police about the gun and sold it before he was arrested. Months after the incident, the group "Respect the Flag" was indicted as a street gang.
At the sentencing hearing, Hyesha Bryant, one of the partygoers, testified for the victims. She said, "I never thought this would be something I'd have to endure in 2017. As adults and parents, we have to instill in our children the values of right and wrong. That moment you had to choose to leave, you stayed."[4]
Torres was sentenced to serve 13 years in prison. Norton got six.
6

Clueless Cops Raid Child's Birthday Party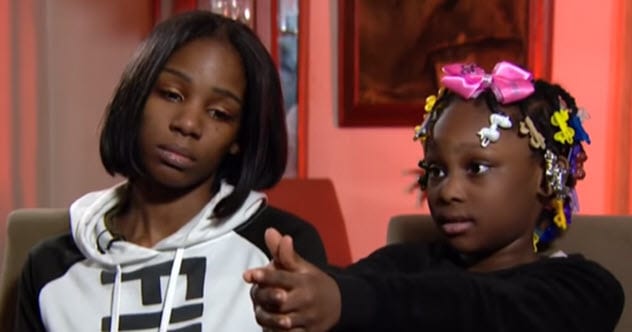 In 2019, the police made a terrible mistake in Chicago. While executing a search warrant, officers from the Chicago Police Department burst in on a four-year-old child's birthday party instead.
According to Stephanie Bures, the birthday boy's mom, police officers knocked down the door to her basement apartment, pointed guns at her family, and tore up the place. Shaken, Bures said, "It's terrifying. Can you imagine a four- or a seven-year-old sitting and playing games with other children, then come in and be confiscated by men with guns pointed at them? I can't imagine that."[5]
Apparently, the police were looking for someone who had not lived in the building for a long while.
The family promptly filed a federal lawsuit. Their attorney, Al Hofeld Jr., painted a shocking picture of the awful incident when he said, "Instead of having his family sing happy birthday to him, four-year-old TJ had Chicago police officers curse and insult him and his family with f-words and cruel jokes."
Chicago police released a statement saying that "[they make] every effort to ensure the validity and accuracy of all information that is used to apply for and execute search warrants, [but] errors occur and it does take them seriously."
Reverend Michael Pfleger from a nearby church offered some advice to law enforcement: "Treat the children and the houses that you are going into the same way that you treat your house or your children or want them treated."
Officers were not wearing body cameras during the botched raid.
Top 10 People Who Shot Themselves In The Head And Survived
5

Gun-Toting Masked Man Swoops In On Birthday Party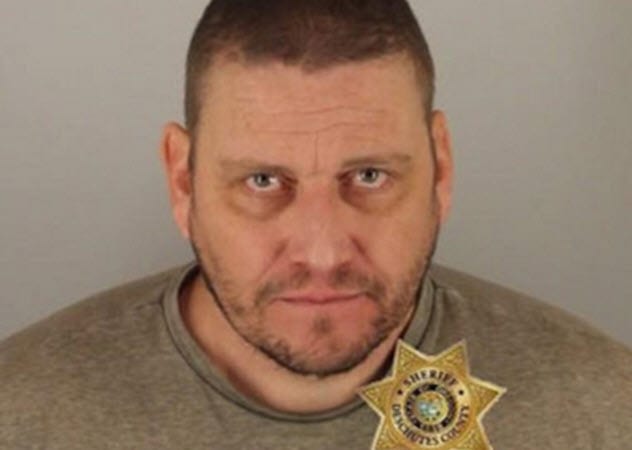 A lot of things have changed during the coronavirus pandemic. For example, the way in which people celebrate birthdays. With friends and family unable to visit one another due to social distancing or stay-at-home guidelines, the "drive-by"—mostly associated with shootings—has recently taken on a much sunnier meaning.
In March 2020, a family in Oregon was holding a "drive-by" birthday party for a child. Friends and family were driving by the family's house yelling "happy birthday" from their car windows and honking in celebration. Clearly, this did not sit well with the family's neighbor.
Angry at what was taking place next door, 45-year-old Gabreial Russell slipped on a gas mask, grabbed his realistic-looking BB gun, and crashed his neighbor's very responsible "drive-by" children's birthday party. No shots were fired, but Russell did get off a few threatening statements.[6]
Soon, the police were called, and they arrested Russell without incident.
Court records later showed that Russell was no stranger to law enforcement officials. In 2015, he was convicted of three counts of felon in possession of a firearm and sentenced to 13 months in prison.
4

Boing-Boing Birthday Shooting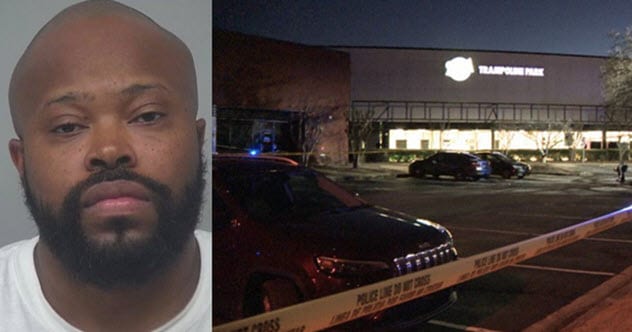 According to Roller—a leading entertainment and leisure software provider—trampoline parks first emerged in the early to mid-2000s. Today, there are over 1,500 trampoline parks worldwide. Approximately 77 percent of attendees are under age 18.
In February 2020, a family was holding a children's birthday party at an Atlanta trampoline park called "Get Air." All was well until two family members got into a heated argument in the parking lot. The squabble entered the crazy zone when one man retrieved a gun from his car and started shooting. Not only was the other man in the argument shot but a bystander was also hit. Thankfully, none of the reported injuries were life-threatening.
Lieutenant Jake Smith of the Gwinnett County Police Department set the scene: "The argument kind of spilled outside between these two men, and one of the subjects went to his car and retrieved a gun. He ultimately shot at the second subject who was a family member of his."
When the smoke cleared, 33-year-old Gregory Durell Angrum was arrested on two counts of aggravated assault.[7]
3

Quinceanera Interrupted By Gunfire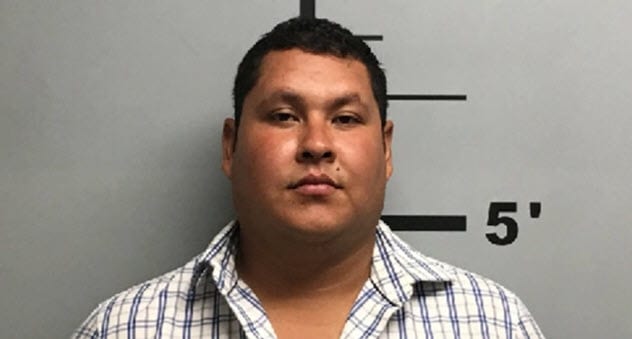 When a girl reached age 15 in pre-Hispanic times, she was considered a woman who was ready to begin her childbearing years. In modern times, a quinceanera is more symbolic and usually involves a big party that can get expensive fast.
It is also supposed to mark the first time a young woman puts on makeup. Along with a cross, rosary and scepter, the lucky girl is gifted a tiara and shoes specifically chosen for her special day. What is not usually included in a quinceanera is gunfire.
Tell that to the folks who attended a quinceanera on August 31, 2019, at the Metroplex Event Center in Rogers, Arkansas.[8]
According to the shooter, 27-year-old Salvador Aldaco Jorge, it was all kind of a casual, everyday thing. Jorge told police that he and a friend were hanging out behind the bar when he casually mentioned that he had an "open carry." His friend then urged Jorge to shoot by saying, "Okay, go for it."
After talking a little longer, Jorge took out his gun and fired two shots in the air. A security guard quickly ran over and took the firearm out of Jorge's hand. Police estimated the damage at $1,500.
Jorge was charged with a slew of crimes, including aggravated assault, committing a terroristic act, discharging a firearm within city limits, and first-degree criminal mischief.
2

Dropped Gun Goes Off At One-Year-Old's Birthday Party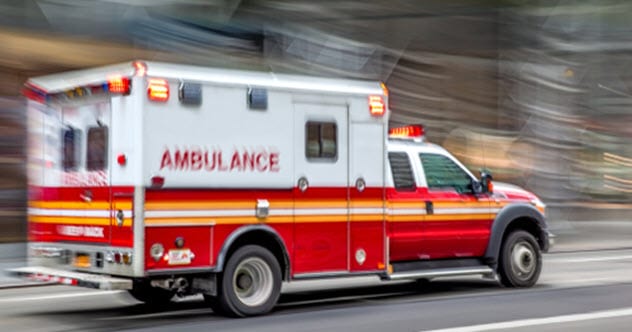 In 2018, 73 children under age 12 were killed as a result of gun mishaps in the US. That figure includes the tragic story of a two-year-old from Maryland who found a gun on a bed while the adults in the house were asleep. The boy picked it up and fatally shot himself.
In December 2017, family and friends had gathered at the Dolaj Catering Hall in Brooklyn to celebrate a child's first birthday. All was well until one man took off his coat.
A gun fell from his pocket, hit the floor, and discharged. The bullet pierced the right leg of a 62-year-old woman. The man quickly picked up his weapon and fled.[9]
The female victim was rushed to the hospital where she was later announced to be in stable condition. Thankfully, the one-year-old was not hit. We were unable to confirm if the shooter was eventually apprehended by police.
1

Wanted Man In Park Was Heading Toward A Child's Birthday Party

In Austin, Texas, in summer 2019, someone called 911 to report that a man in Pease Park was carrying an assault rifle and a large knife. The caller also said that this man was heading toward "a party with lots of kids."

A second caller was able to give police the license plate number of the man's car. Quickly, police identified him as 23-year-old Dalton Broesche. He had an outstanding arrest warrant in another county.

Police raced to the scene and managed to find Broesche between a trail in the park and a roadway. They detained him on the warrant and handcuffed him for safety reasons. The outstanding warrant was for assaulting his girlfriend and threatening a neighbor with a knife.[10]

When police searched Broesche, they found several weapons, including a loaded 9mm handgun, an expandable metal baton, and two knives. The first 911 caller had mentioned that the assault rifle was an AR-15 semiautomatic rifle, which police found on a footpath near a main trail inside Pease Park. The rifle was already loaded with a 30-round magazine.

Austin resident and sometime Pease Park visitor Marie Fahlgren shared her thoughts about the incident: "It's terrifying. I have no idea what his intentions would be at a park in a safe place like this in the middle of downtown in the middle of the day with children. I have no idea."

Broesche was charged with deadly conduct and tampering with physical evidence.

10 Everyday Things That Double As Deadly Weapons

About The Author: Domenico De Luca has been writing for 30 years—screenplays, short stories, and songs making up the vast majority of his output. Dom also writes, produces, and stars in his own homemade comedy series, Dom & Dommer. He's also a film buff with his very own blog called so many films, so little time.