Famous landmarks and other locations around the world draw millions of tourists every year. Even now after lockdown, many of these places can still be toured virtually, cementing their overwhelming popularity.
Every so often, however, a landmark also becomes infamous as the location where someone was spotted or encountered for the very last time before they seemingly disappeared into thin air.
10 Truly Bizarre And Chilling Cases Of Mass Disappearances
10

George Penca Jr.
Last Seen: Upper Yosemite Falls Trail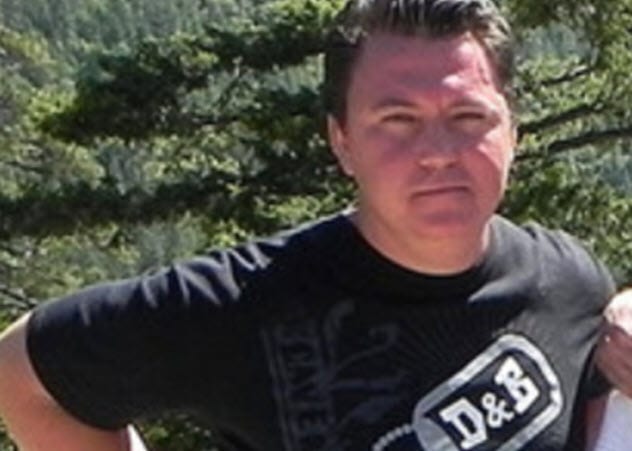 On a beautiful June day in 2011, 30-year-old George Penca Jr. went hiking with around 20 members of his 80-strong church group. They decided to hike the Upper Yosemite Falls trail. But when they trekked back down, George was no longer with the group.
Assuming that he'd hiked back to the Yosemite Valley floor, his friends only reported George missing at 9:00 PM when it became apparent that he was nowhere to be found. At the time of his disappearance, George was dressed casually in sweatpants, a T-shirt, and running shoes. He was carrying a bag containing minimal food and water.
A full-scale search and rescue operation got underway first thing the next morning. Approximately 105 people, several helicopters, and six search and rescue dogs scoured the area for about a week without finding any clues or trace of Penca.[1]
In 2020, there is still no information as to what may have happened to Penca. His remains, clothing, and bag have never been located.
9

Carla Valpeoz
Last Seen: Machu Picchu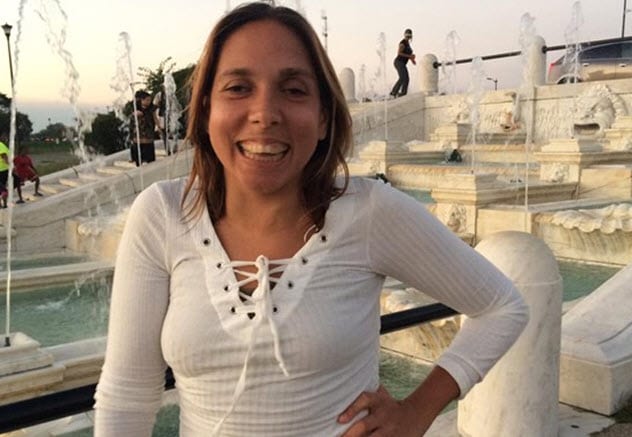 In December 2018, 35-year-old Carla Valpeoz, who is legally blind, traveled from her home in Detroit to Peru to attend a wedding. While there, she tried to tour Machu Picchu. But she was denied entry due to her low vision.
A tour group offered to help her explore the site. Carla and members of the group stayed together the whole day and then went dancing at a club. They returned to the Pariwana Hostel, where they were all staying, at around 4:00 AM on December 12.
Later, Carla texted a new friend from the tour group that she was going to explore the city that morning. Then she disappeared.
According to her brother, Carlos Valpeoz Jr., a female member of the tour group said that she had awakened around 9:30 AM and noticed that Carla and all her belongings were gone. Around this time, security officers and a receptionist had seen Carla getting into a taxi.
The taxi driver was located, and he told police that he had dropped Carla off at a Cusco bus terminal as she wanted to further explore the city. The last information that Carla's family and friends received is that a man working at the entrance to Machu Picchu saw Carla there and she looked well.[2]
Shortly after Carla's disappearance, her father and brother started traveling Peru looking for her. To date, no evidence about Carla's fate has been found.
In 2019, police investigating her disappearance expressed doubt that Carla ever made it to Machu Picchu on December 12, 2018, despite the park employee claiming that he saw her on that day.
It is believed that the case is still open. However, there is some speculation that she was victimized by criminals but has now been found and quietly returned to her parents.
8

Tinashe Chitambo
Last Seen: Victoria Falls Rain Forest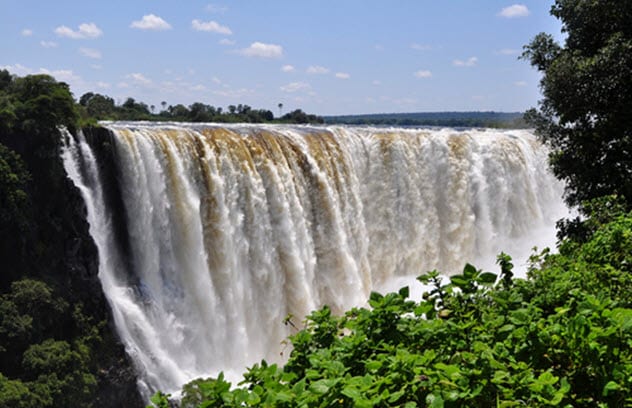 In March 2012, 25-year-old Tinashe Chitambo visited Victoria Falls with his sister. The duo decided to have lunch at Shearwater Restaurant. Afterward, Tinashe told his sister that he was going back to the falls for another tour.
Shortly after Tinashe left, a tourist approached a security ranger and said that he had spotted a man loitering around the falls. A team was sent out to investigate but didn't find the man, who was later suspected to have been Tinashe.[3]
He never returned to the restaurant where his sister was waiting for him. A police spokesperson explained that they couldn't eliminate explanations such as suicide and Tinashe's "[possession] by evil spirits."
The suicide ruling has yet to be confirmed as Tinashe's body was never found.
7

Gavin Cusi Octaviano
Last Seen: Golden Gate Bridge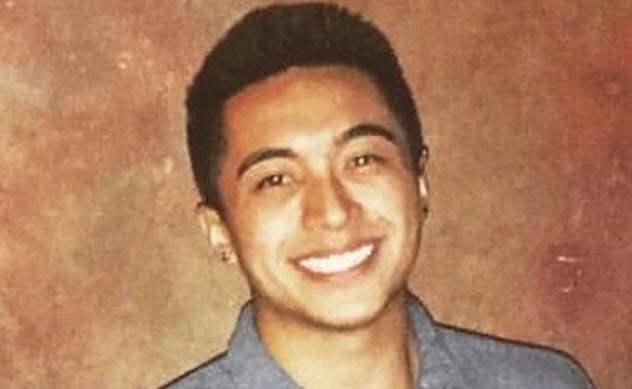 On November 21, 2018, 22-year-old Gavin Octaviano traveled to San Francisco to spend Thanksgiving Day with his family and celebrate his birthday. On November 23, Gavin took a family member's car and drove to the Golden Gate Bridge. He parked the vehicle in the northern parking lot at 5:20 PM.[4]
Just over four hours later, a motorist almost hit Gavin, who was walking near the Golden Gate Bridge tunnel. According to the driver, Gavin seemed to be under the influence.
Gavin was never seen again.
On November 28, after seeing Gavin's photograph on a missing person's poster, the motorist contacted the young man's family to tell them about the encounter. Devastated family members spent several days searching on and around the bridge to find clues as to what may have happened to Gavin. He is still missing in 2020.
6

Mujuet Bales
Last Seen: Central Park
In April 1994, Joseph Bales took his two-month-old baby girl, Mujuet, to Central Park and promptly fell asleep on a park bench for a few minutes while the baby lay beside him. His wife and other daughter, four-year-old Priscilla, were exploring the west side of the park.
When Joseph awoke, Mujuet was gone. Her carrier stood around 305 meters (1,000 ft) away from the bench. For some reason, Joseph and his wife, Helena, who were French-Canadian tourists, didn't report Mujuet's disappearance for 20 hours. Until then, they returned to their Manhattan hotel and waited. Later, the couple told police that they had delayed for so long because neither of them spoke English.[5]
Mujuet Bales has yet to be found. At the time of her disappearance, the brown-haired, dark-eyed infant was dressed in pink pajamas with animal appliques. Her father was of little help during the investigation. Appearing disoriented, he was unable to remember the exact park bench where he had fallen asleep when his daughter vanished.
Top 10 Extremely Unsettling Disappearances
5

Tylee Ryan And J.J. Vallow
Last Seen: Yellowstone National Park (Ryan) And Kennedy Elementary School (Vallow)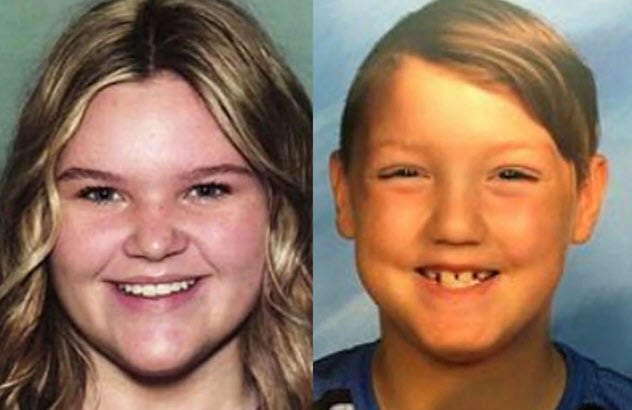 In what has turned out to be an incredibly confusing and tragic missing persons case, siblings Tylee Ryan and J.J. Vallow both disappeared without a trace in September 2019.[6]
Seventeen-year-old Tylee was seen for the last time at Yellowstone National Park alongside her little brother, J.J., older brother, Alex Cox, and mother, Lori, on September 8, 2019. Seven-year-old J.J. was last seen at Kennedy Elementary School on September 23, 2019.
Their older brother, Alex Cox, had shot and killed his sister's estranged husband in July 2019. Alex died of a pulmonary embolism in December 2019.
Despite all this, Lori Vallow got married on November 5, 2019, and moved to Hawaii about a month later with her husband, Chad Daybell (whose late wife had died in October 2019). Shortly after their wedding, the couple were heard telling people that Tylee had passed away in 2017 and that Lori had no other children.
When Idaho police tried to conduct a welfare check on J.J. on November 26 (before the move to Hawaii), Lori told them that he was with family in Arizona. That night, Lori and her brother started packing up. When the FBI arrived the next day, the home (in Idaho) was abandoned.
Investigations into the disappearances of Tylee and J.J. were initiated on December 20, 2019. Lori missed a court-ordered deadline to produce the children on January 30, 2020. On February 10, it was reported that police had found Tylee's cell phone with Lori's belongings in Hawaii.
On February 20, 2020, Lori Vallow was arrested by Kauai police and ultimately charged with multiple counts related to these disappearances. Shortly before her arrest, it became known that Lori and her husband were convinced that Tylee and J.J. were possessed and had become zombies as a result.
On June 9, 2020, police discovered the remains of Tylee and J.J. in Chad Daybell's backyard. J.J.'s body was wrapped in plastic and duct tape. Tylee's body had been dismembered and set on fire.
Daybell is also facing charges in connection with the deaths of these two children.
4

Karl-Erivan Haub
Last Seen: Klein Matterhorn, Swiss Alps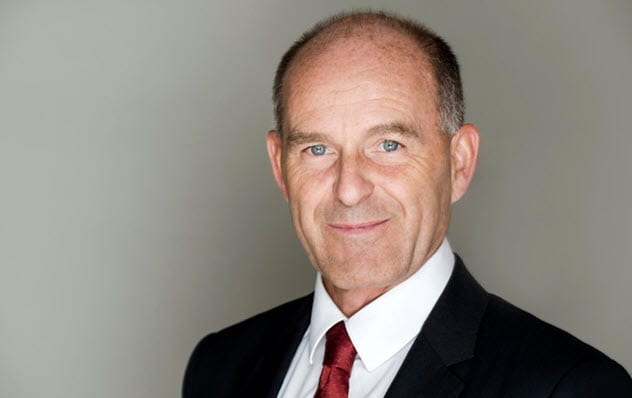 In April 2018, German billionaire Karl-Erivan Haub went skiing on the Klein Matterhorn in the Swiss Alps. An experienced skier, Haub was by himself at the time of his disappearance. He was training for an upcoming race. When he didn't return from the glacier-shrouded peak, he was reported missing.[7]
A full-scale search operation was launched but to no avail. Over two years later, what happened to Haub is still unclear as no trace of him has ever been found.
The last sighting of the billionaire was at the mountain station of the gondola lift. There is no active search at this point. According to the general consensus, Haub probably fell into a crevasse. So it is unlikely that his body will be recovered.
The full truth behind his disappearance remains to be discovered.
3

Floyd Roberts III
Last Seen: The Grand Canyon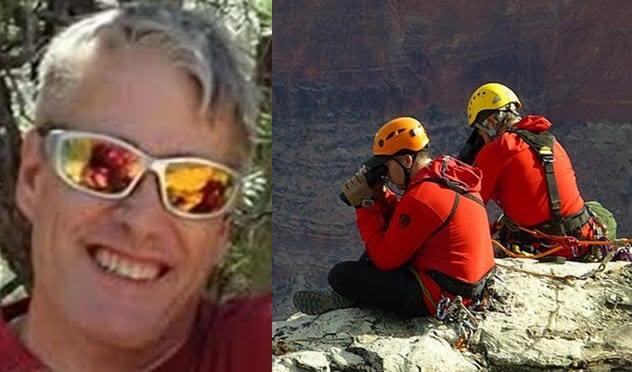 On June 17, 2016, Floyd Roberts III, 52, set off to the western part of the Grand Canyon with his friend Ned Bryant and Ned's daughter Madeleine. After splitting from Ned and his daughter and using a different route to climb a hill, Floyd became one of the many missing hikers at the Grand Canyon.
Floyd and Ned had been friends since childhood and had gone on regular hikes together for over 20 years. The hiking party had planned a nine-day trip, which started with them camping by a river.
When they reached the fateful hill on the first day, Ned and Madeleine opted to climb over it. But Floyd decided to go around it. They arranged to meet at a point on the other side of the hill.[8]
As Ned and Madeleine waited for Floyd, they became anxious when he didn't turn up. They camped for the night and then walked to an area where they had cell phone reception. There, they reported Floyd missing on June 18 at 3:00 PM. The initial search lasted for six days but was scaled back on June 24.
Searchers found no clues or evidence that Floyd had somehow fallen, and there was no trace of him or his backpack. The case went cold very quickly but remains open.
2

Ben Trommels
Last Seen: Niagara Falls, Ontario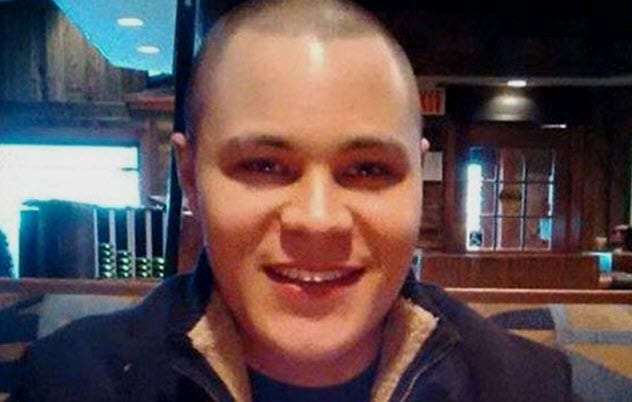 Twenty-four-year-old Ben Trommels lived alone in an apartment in the north end of Niagara Falls, Ontario, in 2016. The young man was troubled and had been struggling with mental health issues for at least three years at that point.
On February 11, 2016, Ben went grocery shopping with his mother. While they were talking, Ben said something that would haunt his mother for years to come.
As they were walking in the store, Ben said, "I'm tired of it all." This occurred after conversations in which Ben had declared that he wanted to jump down the falls and never be found as he felt that he was a burden to his mother.[9]
In the early hours of February 12, 2016, Ben Trommels left his Niagara Falls apartment and vanished into the night. His mother, Monique Smith, only realized four days later that her son was missing. Volunteers searched the falls, but no sign of Ben was found.
More than four years later, Monique is none the wiser when it comes to Ben's fate. However, she believes that he made good on his promise to take his own life.
1

Prabhdeep Srawn
Last Seen: Kosciuszko National Park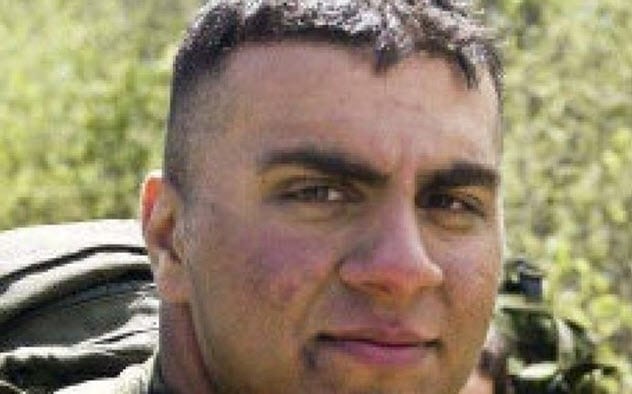 Bushwalker Prabhdeep "Prabh" Srawn, 25, rented a van in Sydney on May 13, 2013, and signed an agreement that obligated him to return the vehicle in Melbourne two days later. Security footage showed him entering a convenience store near Jindabyne later that day.
Prabh drove to and parked near the Charlotte Pass Ski Resort staff quarters on May 14, 2013. He was seen heading toward the Main Range Trail carrying some food and a cell phone.[10]
The day started out bright and sunny. However, around noon, the temperature dropped significantly and snow started falling hard and fast. Other bushwalkers reported that the trail was difficult to see in spots because of the deep snow.
The first sign that Prabh was likely in trouble on the trail came when a caretaker at the resort noticed that the rental van was still parked in the same spot on May 18, 2013. A search and rescue operation lasted about two weeks. Then Prabh's family launched extensive private searches in a desperate attempt to find him.
Employees and a skier in the Little Austria area reported that they heard what sounded like a human voice calling out on May 22, 2013. A helicopter search was commenced in the area, but nothing was found.
Even after the snow melted, there was still no sign of Prabh. After spending over $200,000 on private searches, Prabh's family was forced to call off their efforts in October 2013.
Prabh was declared dead in June 2015 despite no trace of him having ever been found. His family still hopes for a miracle.
10 Baffling Disappearances That Remain Unsolved