Despite what certain mainstream media outlets might lead one to believe, America is not going to hell in a hand basket. Pockets of radical protestors-turned-rioters and would-be vigilantes do not speak for the less vocal, more peaceful majority.
Recently we explored America's ten most dangerous cities. And while it's undeniable that the US has its share of urban blight and violence, it's worth noting that, overall, violent crime in America has been on a downward trajectory for three decades. With that in mind, it's time the cities with more nationally representative safety records had their say.
As with the dangerous cities compilation, this list is based on rates of violent crime (which includes murder, rape, robbery, and aggravated assault) per the Federal Bureau of Investigation's most recent comprehensive figures from 2018. Only cities with at least 200,000 residents were considered for inclusion on this list.
Top 10 Incredibly Surreal Places on Earth
10

Laredo, Texas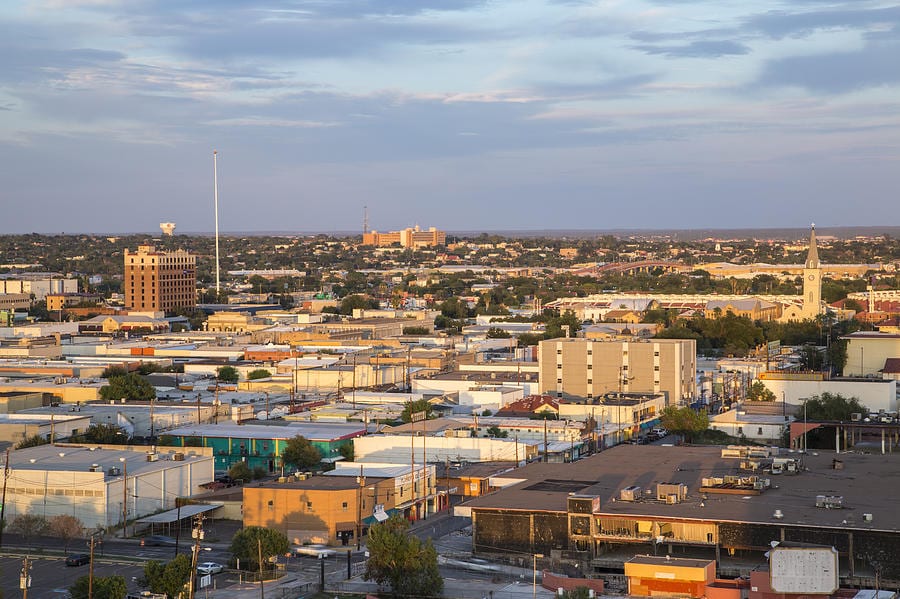 Mayor: Pete Saenz (Democrat)
Population: 261,639
The predominantly Latino city of Laredo ranks as both one of America's least racially diversified cities[1] and one of its safest. Its violent crime rate of 377 incidents per 100,000 residents is 11% below the national average and 18% lower than the state of Texas.[2] Hugging the Mexican border directly across the Rio Grande from Nuevo Laredo, Mexico, Laredo flies in the face of what too many Americans think of major cities.[3] Laredo had just 10 homicides in 2018.
Though by no means affluent – its median household income of $39,400[4] is a full $14,000 lower than the national average – Laredo has a thriving restaurant scene highlighted, of course, by unsurprisingly authentic Mexican cuisine. Texas A&M International University calls Laredo home and, despite being just the tenth largest city in Texas, the city has its own philharmonic orchestra and a popular semiprofessional soccer team.
No less than two dozen Catholic churches all offer mass en español and, each winter, the city hosts a nationally renowned birdwatching festival as well as an annual Mardi Gras–like celebration[5] for George Washington's birthday, featuring colonial costumes, pageants, balls and parades. Muy bueno… y muy segura.
9

Anaheim, California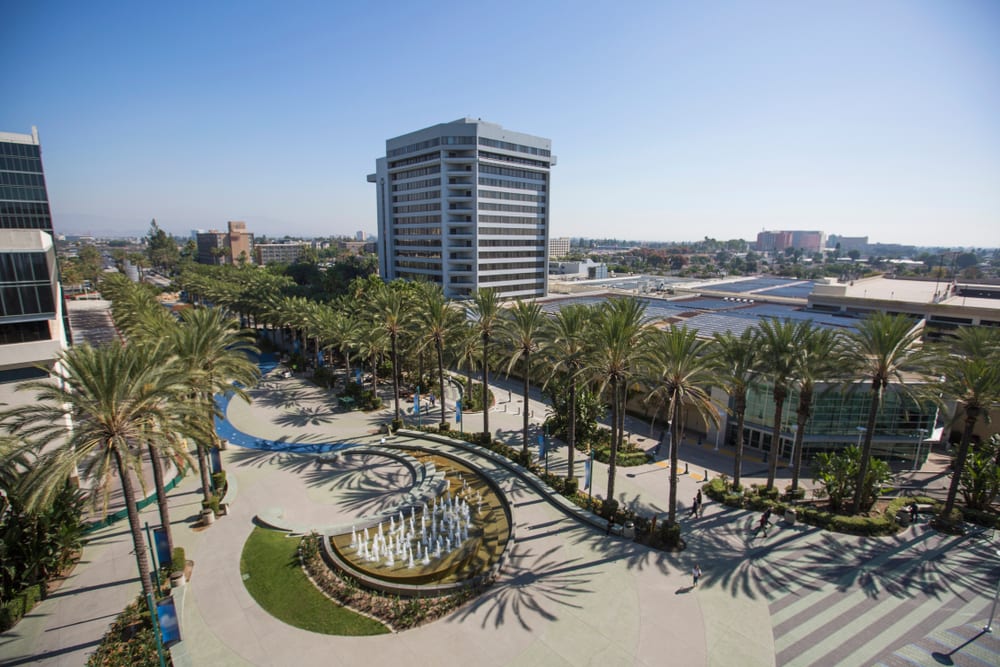 Mayor: Harry Sidhu (Republican)
Population: 352,005
Despite the widely held, completely understandable urge to exterminate Mickey Mouse,[6] Anaheim, California – home to the original Disneyland theme park – squeaks past Laredo for the #9 spot. In 2018, the city saw just seven murders, less than half the national average of five per 100,000 people.
Anaheim is a wealthy place, with a median household income approaching $60,000. Few major cities have median incomes surpassing the national average, since most high earners move to suburbs. However, California's population is so massive – at 39.5 million residents, a full 12% of the US populace calls the Golden State home – that Anaheim, just ten miles southeast of Los Angeles, is essentially a suburb on steroids. It is both dense and affluent enough to host two professional sports teams, baseball's Angels and hockey's Mighty Ducks.
Still, Anaheim's gravitational pull is centered squarely in Disneyland, which brings the city tourists, major business conventions and hospitality dollars that fuel its economy. Factoring in not only its 28,000 employees but the thousands of surrounding jobs it help create, Disneyland generates an estimated $5.7 billion[7] for Southern California each year.
However, tourism inevitably breeds robbery (defined as theft via violence or threat of violence – basically mugging). Anaheim's robbery rate of 114 per 100,000 is 28% above[8] the national average – the lone Anaheim violent crime that outpaces the country at large.
8

Lexington, Kentucky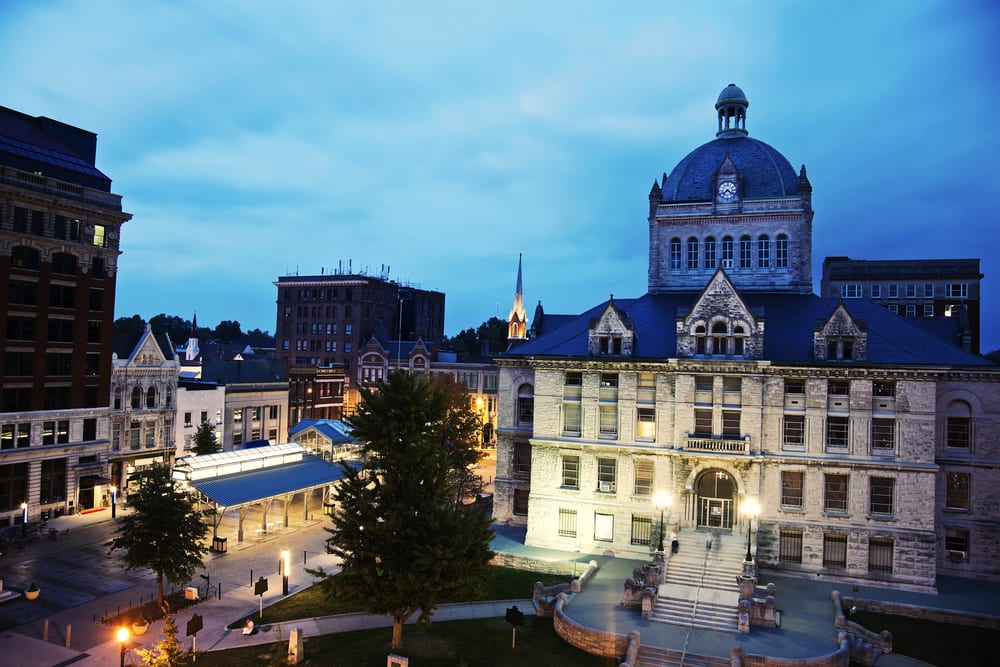 Mayor: Linda Gorton (Republican)
Population: 323,780
Nestled in the center of the state that brings us bourbon whiskey and bluegrass music, Lexington, Kentucky receives high marks for public schools and safety, and is often included on "best metro areas to live" lists.[9]
Though Kentucky's signature annual event, horseracing's Kentucky Derby, is held 80 miles to the west in Louisville – the state's largest city – Lexington's star attractions include Kentucky Horse Park,[10] a working horse farm, international equestrian competition venue and living museum. It is also home to the University of Kentucky, one of the more well-regarded major public colleges in the US.
Still, Lexington's inclusion on this list comes with eyebrow-raising scrutiny: the reason it made the cut is that, in 2018, just 295 assaults were reported.[11] That works out to 91 assaults per 100,000 residents; considering the national average of 247 assaults per 100,000 people, this figure is likely too good to be true. Further, assaults are by far the most common violent crime committed in America; robbery, at 86 incidents per 100,000, is a distant second. If Lexington's 2018 assault statistic is accurate, that means it inexplicably had less assaults than robberies (422), and nearly as many rapes (243) as assaults.
7

Boise, Idaho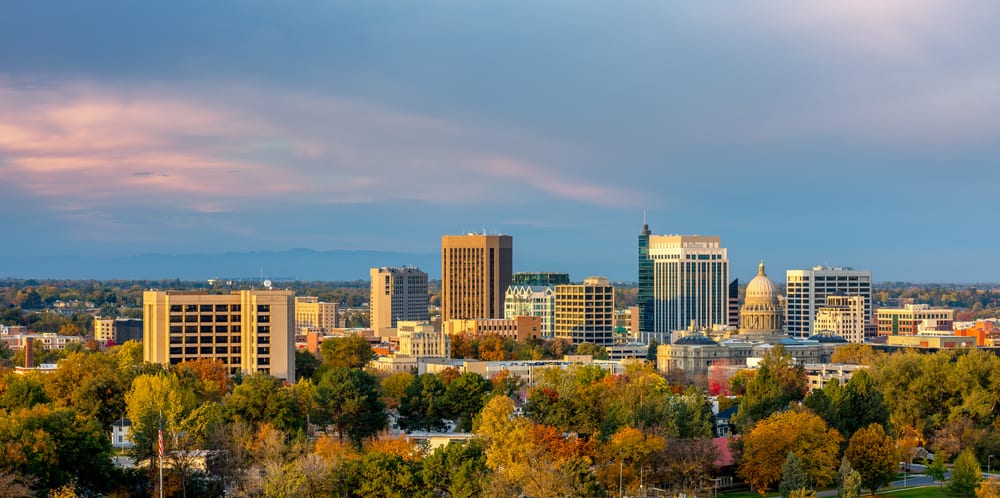 Mayor: Lauren McLean (Democrat)
Population: 228,790
Idaho's largest city and capital is the first on this list with a violent crime rate under 200 per 100,000 residents: at 277 per 100,000, Boise's stats are 27% lower[12] than the national average. In 2018, the city reported just one murder.
In addition to its safety record, Boise's relatively affordable home prices and well-rated public school system helped is rank #17 in U.S. News & World Report's list of best metro areas to live in the nation. Though borrowed from its earliest settlers – who, upon surveying the surrounding Treasure Valley region, were impressed by its vast forestland – Boise's nickname, the City of Trees, is today bolstered by one of the most picturesque botanical gardens in the country.[13]
Ironically, one of Boise's few problems derives from its own attractiveness: the city's high quality of life has led to an influx of newcomers in what many are calling the city's looming "Californiacation"[14] – a term used when increased demand begins to drive up home prices, increase traffic and, through sheer classroom sizes, decrease the overall quality of public schools. It is projected that the Boise metro area, which currently has about 700,000 residents, will swell to nearly 800,000 by 2025 – an anticipated population growth of 15% in just half a decade.
Unfortunately, Boise's mayor Lauren McLean is the subject of an ongoing recall attempt due to leaked reports of policies being proposed to defund law enforcement and implement sanctuary city status.[15]
6

Irving, Texas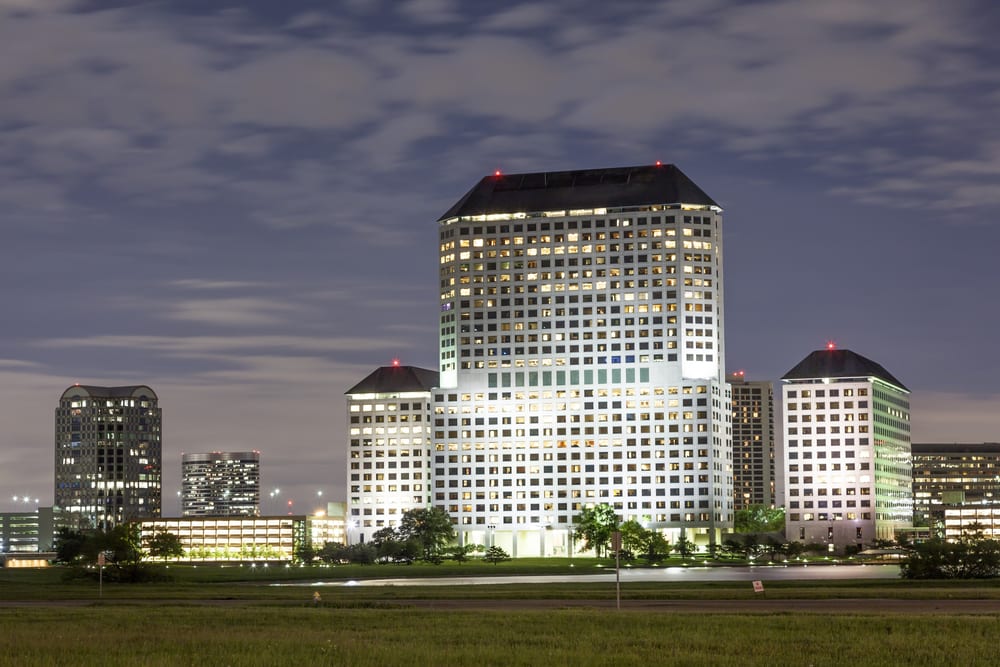 Mayor: Rick Stopfer (Republican)
Population: 242,242
Adjacent to a major city in the nation's second most populous state, Irving, Texas has an advantage similar to the one enjoyed by Anaheim, California: it is essentially a sprawling suburb of Dallas, much of which – like Disneyland in Anaheim – are planned communities with the benefit of foresight. It's easier to make the safe cities list when your area's urban blight are in the larger, older metropolis just outside town limits – one whose violent crime rate is double the national average.[16]
Still, credit where credit is due: Irving is a very attractive city with a sterling safety record. Its violent crime rate of 209 incidents per 100,000 residents is 45% lower than the national average, and basically half of Texas' statistics.[17] Irving also benefits from a strong regional economy; the entirety of its metro area (Dallas-Fort Worth) had a pre-pandemic unemployment rate under 3%, one reason Irving has been called one of the best cities to relocate for career purposes.
Oh – and Irving also has the world's largest horse sculpture, a distinction so arcane that its inclusion in this narrative is mandatory regardless the theme. It is also home to the Ruth Paine House,[18] where Lee Harvey Oswald stayed with his estranged wife, Marina, the night before he assassinated president Kennedy.
10 Post-Apocalyptic Places Transformed Into Stunning Landmarks
5

Henderson, Nevada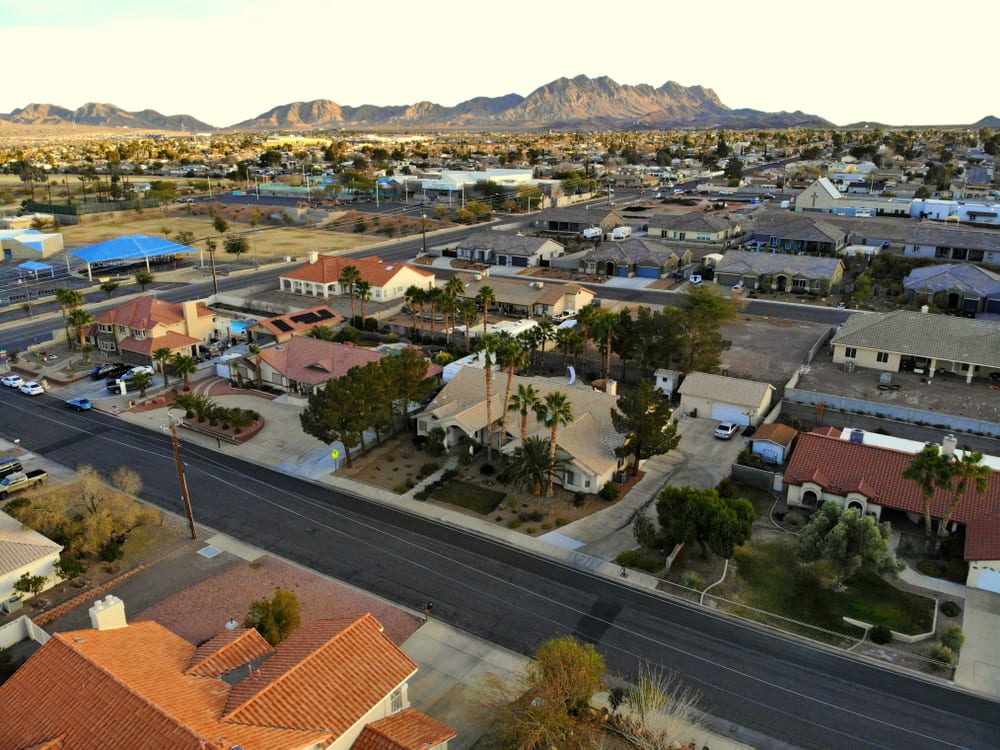 Mayor: Debra March (Democrat)
Population: 310,390
Henderson is the safer little sibling to its big brother's legendary debauchery. Just southeast of Las Vegas, Henderson is a largely planned super-suburb so vast that the satellite city is also Nevada's second largest. A delightful dichotomy, Henderson offers convenient proximity to Sin City's famous Strip while offering a compelling outdoorsy lifestyle highlighted by gems like Lake Mead and Clark County Wetlands Park.
Henderson enjoys the benefits of Las Vegas – good-paying jobs, eclectic dining, world-class entertainment – without its drawbacks. Millions of tourists and non-stop partying are a recipe for robbery and rape, and Vegas doubles the national average in both.[19] By contrast, Henderson's violent crime rate is 188 per 100;000 residents – less than half[20] the national average. Its assault rate of 92 per 100;000 is 63% lower than the country at large.
Due mostly to Las Vegas' longstanding boom, Henderson is also exceptionally affluent. Its median household income of $72,884[21] is more than $13,000 above the country at large, and its average property value approaches $340,000, pointing to high real estate demand as newcomers continue to flock to one of the nation's fastest-growing metro areas.
4

Scottsdale, Arizona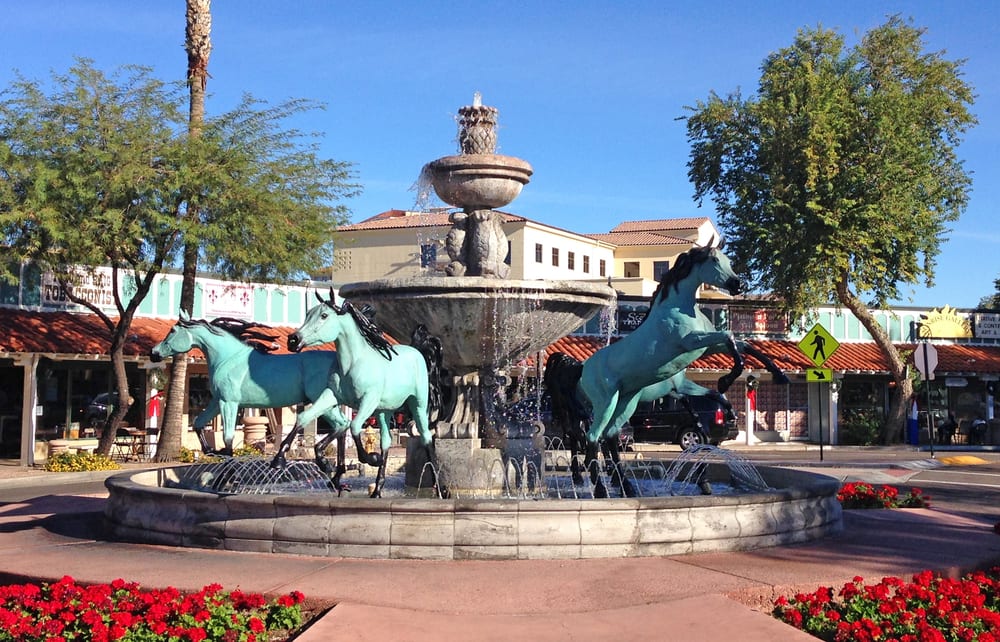 Mayor: Jim Lane (Republican)
Population: 255,310
Like Henderson, NV, Scottsdale, Arizona is an enclave of a larger metropolitan area; like Anaheim, it is also a destination unto itself. Known for its luxurious spas and pristine golf courses, Scottsdale is a desert oasis 12 miles east of Phoenix, a boomtown of 1.6 million residents boasting the country's fastest-growing population.[22]
Scottsdale is as safe as it is beautiful. Its violent crime rate of 166 incidents per 100,000 residents is 57% lower than the national average. The city only reported seven murders in 2018 and, considering the fact that Scottsdale draws nine million tourists per year[23] – 36 times its population – its robbery rate of 34 per100,000 is incredibly low (less than half the national average).
Scottsdale is, unsurprisingly, also quite wealthy. Like Henderson, its median household income is north of $72,000, and an impressive 81% of Scottsdale residents own their homes,[24] a key indicator given the city's lofty median home value of $483,000.
3

Plano, Texas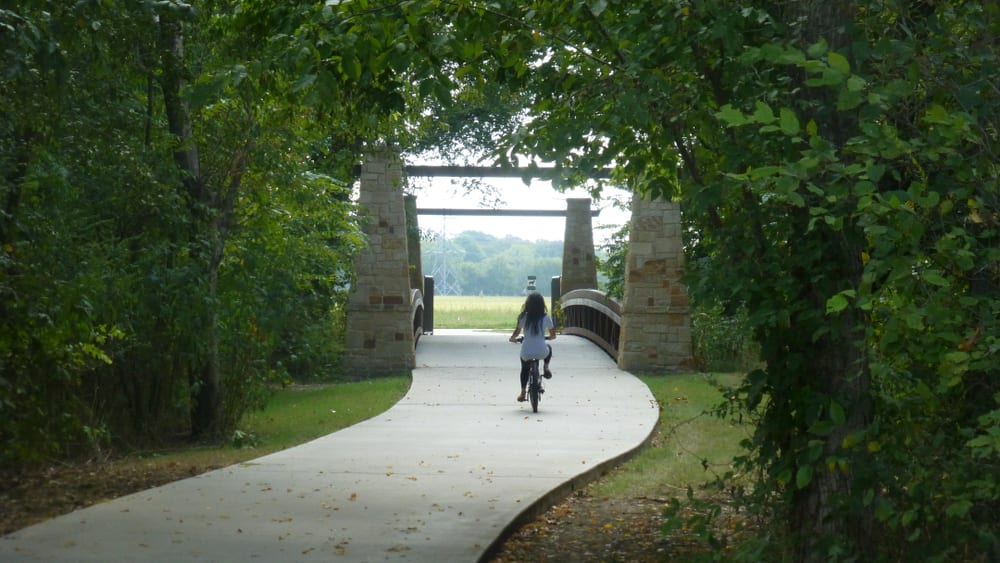 Mayor: Harry LaRosiliere (Republican)
Population: 288,061
Plano is a rarity possible only in places, like Texas, with tremendously large populations: it is simultaneously its own medium-sized city and an exurb[25] of a major one. Dallas, the only city with two "safest city" satellites, is 20 miles to the south. Home to Fortune 500 companies like beverage behemoth Dr. Pepper-Snapple and marketing metrics giant Alliance Data, Plano is a self-sustaining economic base while also being commutable to the "big city" and its skyscraper office towers. These two factors add up to low unemployment and good-paying jobs; in fact, at $93,012, Plano boasts the second highest median income on a list of mostly affluent cities.
Given its advantages, Plano is about as safe as you'd expect. Its violent crime rate of 139 incidents per 100,000 residents is 64% below[26] the national average. Only five murders were reported in 2018, and its assault rate of 72 per 100,000 is 3 1/2 times less than the country at large.
Plano has several charming attractions. The Heritage Farmstead Museum features a restored 19th-Century farm with original tools, furniture and a replica 1895 schoolroom, while the Interurban Railway Museum offers a vintage rail car ride along the Texas Electric Railway. A number of bucolic trails wind through Oak Point Park nature reserve, and just northeast of town lies Southfork Ranch[27] – the iconic setting of the long-running TV series, "Dallas."
2

Virginia Beach, Virginia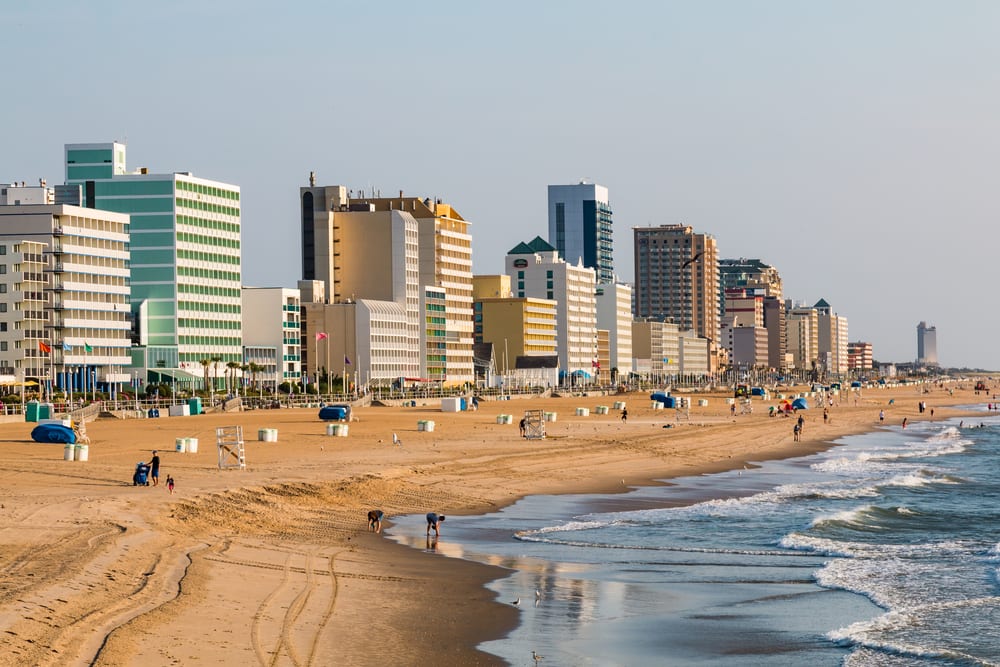 Mayor: Bob Dyer (Republican)
Population: 442,707
Capped off by a three-mile long boardwalk spanning several beautiful, well-maintained beaches, Virginia Beach – the state's largest city – attracts nearly 20 million visitors[28] each year, placing it among the most popular family vacation spots on the East Coast. Amid a bevy of beach town resorts, the boardwalk is a destination unto itself, featuring several theme parks, games, arcades, fishing piers and even its own guided dine-around tour.
The extent to which tourists – especially distracted families – attract opportunistic criminals cannot be understated. Crooks have been ripping off and robbing vacationers since the advent of leisure travel and, considering this, Virginia Beach's violent crime rate of 117 incidents per 100,000 residents – nearly 70% less than the national average – is extraordinarily low. Its robbery rate is less than half the nation's norm, assaults come in more than four times lower, and in 2018 the city reported just seven murders.
But it's the scarcity of one non-violent crime in particular that exemplifies Virginia Beach's exceptional safety: theft. Despite a family tourism-driven economy that constitutes a pickpocket's dream, the city's theft rate is lower than the national average.
Virginia Beach's economic stats are typical of so safe a city: its median household income of $75,623 far outpaces the national average, and its average home sale price of $315,000 (and rising)[29] is high considering many sales are vacation condo units rather than standalone primary houses.
1

Irvine, California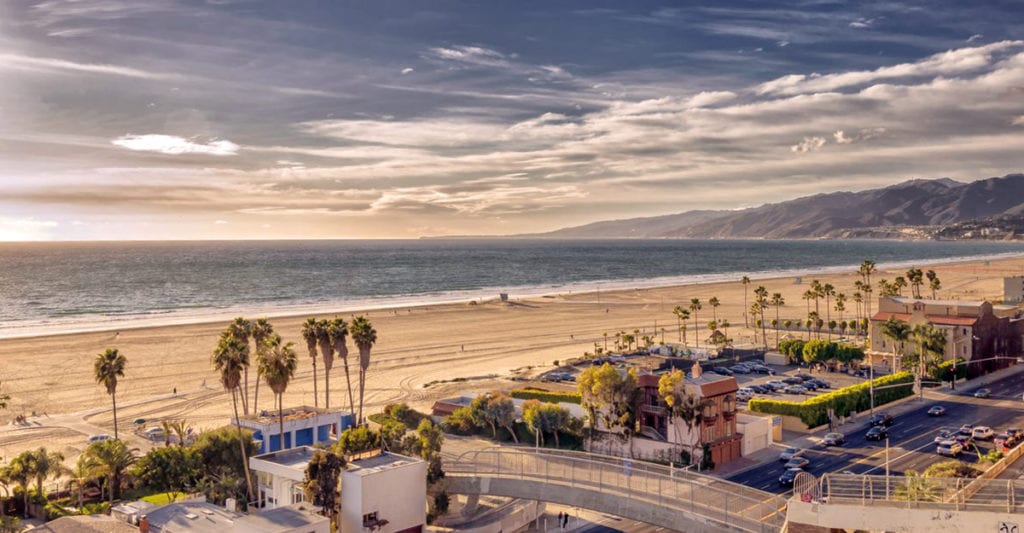 Mayor: Christina Shea (Republican)
Population: 282,572
Irvine is about as planned as a full-scale city can get. Founded by the Irvine Company in the 1960s, the Orange County municipality lies in the southeast quadrant of the Los Angeles metropolitan area, just outside Its listmate, Anaheim.
Whatever the plan was for the 66-square-mile city, it worked: Irvine is by far America's safest urban landscape. At 56 incidents per 100,000 residents, Irvine's violent crime rate is less than half that of this list's runner-up, and 85% lower[30] than the national average. In fact, in 2018 none of the four offenses comprising violent crime – murder, rape, robbery and assault – reached triple digits in Irvine, and that same year the city didn't report a single murder.
Part of Irvine's well-thought-out pleasantness is a healthy mix of commerce, culture and outdoor experience. The Irvine Spectrum Center is one of Southern California's most popular shopping, dining and entertainment lifestyle destinations, and its Pretend City Children's Museum frequently shows up on "best of" lists compiled by prominent parenting outlets. Meanwhile, San Jaoquin Wildlife Sanctuary is one of Southern California's most highly touted.
Several large tech companies call Irvine home, as does the headquarters for Taco Bell (yuck) and In-N-Out Burger (yum). It's median income of $95,573[31] outpaces the national average by over 50%.
Top 10 Places Famous For Bizarre Reasons