Celebrities are often in the news without being charged with serious crimes. However, when one inevitably ends up on the wrong side of the law, he or she is sure to dominate headlines.
Everybody knows of the criminal convictions of former famed producer Harvey Weinstein as well as comedian and TV star Bill Cosby. Their appalling crimes deserve harsh sentences. Sometimes, though, celebrities are accused of crimes that they didn't commit, at least in the eyes of the law.
These 10 celebrities were cleared of serious criminal charges.
Top 10 Celebrities Who Have Killed Someone
10

Sean 'Puff Daddy' Combs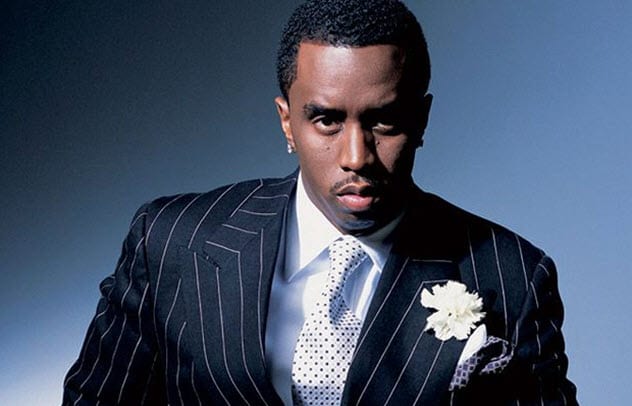 Sean "Puff Daddy" Combs is a rapper and music producer. In the 1990s, he gained fame for recording the song "I'll Be Missing You" and for founding the rap label Bad Boy Entertainment.
On December 27, 1999, gunfire rang out at the Club New York nightclub in midtown Manhattan. Shortly after the shooting, witnesses saw a black SUV speeding away from the scene. Police soon caught up to the vehicle and recovered a 9mm handgun.
Everyone in the car was subsequently arrested. The occupants included Combs, his then-girlfriend Jennifer Lopez, his bodyguard Anthony "Wolf" Jones, and his chauffeur Wardell Fenderson. Lopez and Fenderson were released without being charged. Later, rapper Jamaal "Shyne" Barrow was also arrested at the nightclub.
A variety of charges were filed, including unlawful possession of a firearm and bribery against Combs. He had allegedly tried to bribe Fenderson to tell authorities that he (Fenderson) owned the gun found in the car.
The trial began on January 17, 2001. The prosecution argued that Combs's celebrity status allowed him to get into the club with the gun because he was not searched. The prosecution also called several witnesses who had seen Combs with a gun at the scene of the crime.[1]
However, the defense jumped on changes in testimony from the prosecution's witnesses. Their statements at trial were inconsistent with the ones given to the grand jury. The trial was chaotic, with both sides objecting to much of what the other had to say and the media commenting on every aspect of the case.
In the end, Combs and Jones were acquitted of all charges. Barrow was sentenced to 10 years in prison for assault, reckless endangerment, and gun possession. Combs soon returned to rap and renamed himself "P. Diddy."
9

Kobe Bryant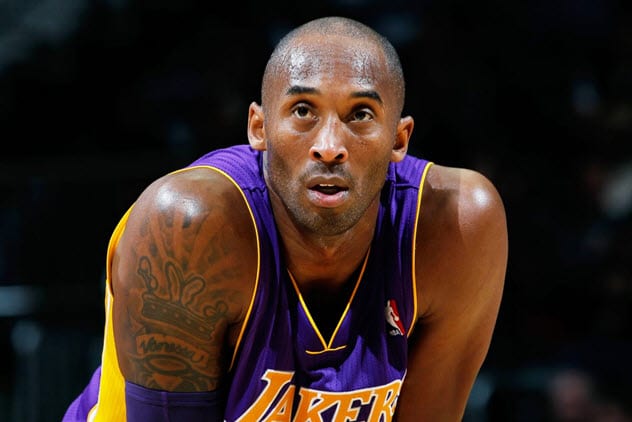 NBA All-Star Kobe Bryant was a basketball legend who played for the Los Angeles Lakers from 1996 to 2016. In 2003, in the prime of his career, Bryant was arrested and charged with the sexual assault of an unarmed woman in Colorado. It was alleged that the 19-year-old hotel employee went to the room where Bryant was staying. There, she willingly hugged and kissed him.
Then Bryant allegedly escalated the contact despite the woman's protests. Finally, after allegedly raping her, he threatened her to keep her mouth shut. She did not and went to Colorado authorities. They soon filed charges against Bryant.
He was never acquitted of the charges. Instead, the authorities in Colorado dropped the charges after the alleged victim was unwilling to testify. Later, Bryant settled a civil suit with the woman for an undisclosed amount without admitting guilt.[2]
Although Bryant returned to basketball and salvaged his reputation to an extent, the controversy surrounding him never disappeared. Even after his death in January 2020, the accusations against him resurfaced. Some people claimed that he did not deserve the outpouring of love he received after the helicopter crash that killed him.
8

Errol Flynn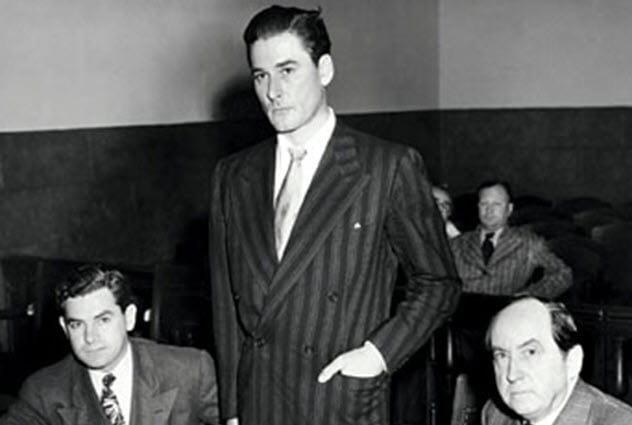 Errol Flynn was an Australian-born American actor who was best known for his romantic swashbuckling movie roles in the early 20th century. On a personal level, he was known for his promiscuous lifestyle and his affinity for young women. This came back to haunt him in late 1942 when he was accused of statutory rape by two young women. Both were 17 years old at the time of the alleged assaults.
Flynn went to trial in early 1943. His defense focused on the less-than-stellar reputations of the girls, which included affairs with married men and having abortions. It was also alleged that Flynn's prosecution stemmed from Warner Bros. not paying proper kickbacks to the local police department.
Nonetheless, the jury of nine women and three men acquitted Flynn of all charges. His attorneys specifically wanted women on the jury because his lawyers believed that women would see Flynn as their own son. Given the acquittal, this strategy apparently worked.[3]
The stress of the trial, coupled with his unhealthy lifestyle, led to Flynn's early death in 1959 at age 50. The doctor who conducted his autopsy said that Flynn had the health of an 85-year-old.
7

Roscoe 'Fatty' Arbuckle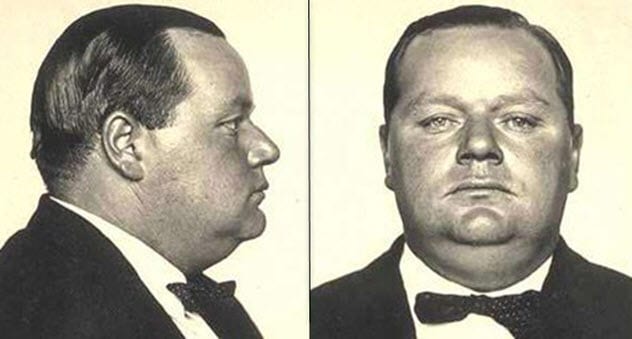 Roscoe Arbuckle, better known as "Fatty Arbuckle," was an American silent film star who was best known for his comedic roles. In 1921, he was arrested for the murder of actress Virginia Rappe, who was found dead at a party attended by Arbuckle.
The prosecutor on the case was Matthew Brady, who had political ambitions in the state of California. He saw the Arbuckle case as a way to make a name for himself.
Arbuckle was tried three times for Rappe's murder. The first two trials ended in mistrials, and he was finally acquitted after the third. These trials are now seen as nothing more than a political maneuver meant to make a name for Matthew Brady by taking advantage of the death of a young woman and a man's fame.
Although the scandal created lasting damage even after his acquittal, Arbuckle was able to rebuild his career to some extent before his death in 1933.[4]
6

John Holmes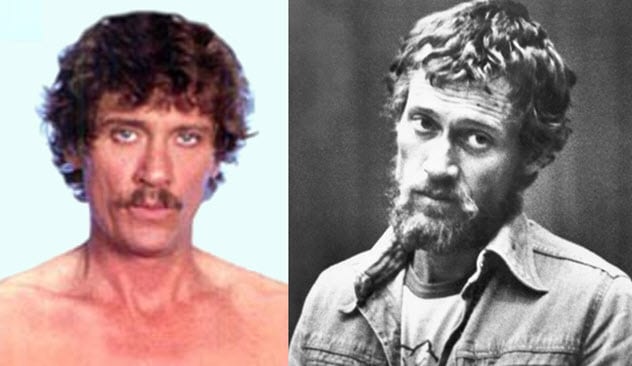 Unless you are a fan of 1970s pornography, you can be forgiven for not knowing who John Holmes is. During the 1970s, otherwise known as "The Golden Age of Porn," Holmes was a porn star who was known for his impressive performance. As his fame in the porn community grew, so did his drug use.
Holmes's downward spiral culminated in the Wonderland murders in which four people were bludgeoned to death and a fifth seriously injured. Holmes was considered the prime suspect as he was heavily indebted to the dead victims due to his drug habits.
At his trial, prosecutors alleged that Holmes had killed the victims in a drug-fueled rage. His defense was that he was simply an unfortunate witness and had nothing to do with the carnage in the house.
In the end, the jury could not decide whether Holmes was a participant in the murders or simply an unfortunate witness. Ultimately, they found him not guilty. The case remains unsolved. Although Holmes was questioned numerous times throughout his life about his possible role in the murders, he revealed nothing to authorities.[5]
John Holmes died in 1988 at age 43.
Top 10 Famous People Who Got Away With Murder (Maybe)
5

Lillo Brancato Jr.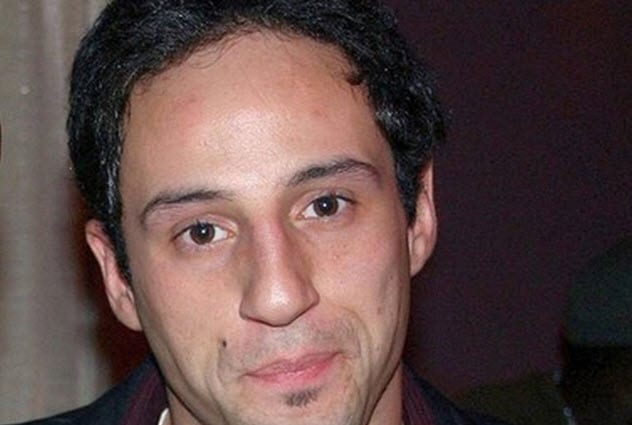 A Bronx Tale, the directorial debut of noted actor Robert De Niro, is the coming-of-age story of a boy named Calogero in 1960s New York. For most of the movie, Calogero is played by Lillo Brancato Jr.
This was his breakout role, and he later went on to act in projects such as Crimson Tide, Enemy of the State, and The Sopranos. For a brief period throughout the 1990s and early 2000s, Brancato was considered an up-and-coming star in the Mafia film genre.
His career began to decline in the mid-2000s, and he turned to drugs to cope. Like many addicts, Brancato turned to other crimes, including break-ins, to pay for his drug habit. He participated in a 2005 burglary in which NYPD officer Daniel Enchautegui was shot and killed while investigating the crime.[6]
Enchautegui lived next door to the burglarized vacant house and was off duty at the time of the break-in. Brancato and his accomplice, Steven Armento, were arrested and charged with Enchautegui's murder. Armento, who had fired the fatal shot, was convicted of first-degree murder and sentenced to life in prison.
Brancato pleaded not guilty to second-degree murder and went to trial in 2008. Prosecutors argued that Brancato was an accomplice to Enchautegui's murder because Brancato was involved in the burglary to which Enchautegui was responding when he was killed. The defense argued that Brancato had no knowledge of Armento's gun and therefore was not legally responsible.
The jury delivered a not guilty verdict because they believed that Brancato had not known about Armento's gun. That cleared Brancato of second-degree murder. However, he was convicted of burglary and sentenced to 10 years in prison. After serving eight years, Brancato was released on parole on December 31, 2013.
4

Robert Blake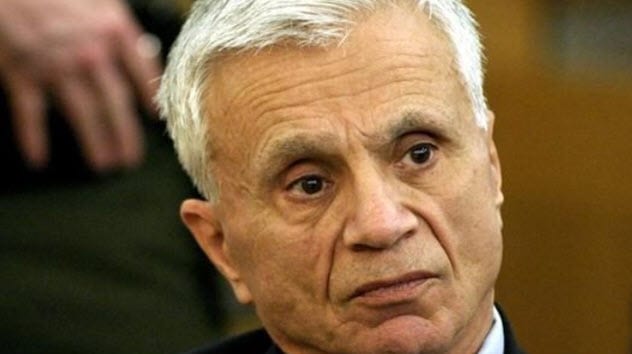 Television actor Robert Blake had a tumultuous marriage with his second wife, Bonnie Lee Bakley. After she was shot to death in Blake's car in May 2001, suspicion quickly fell on Blake for arranging a hit on his wife. He was soon arrested based on the testimony of two stuntmen who said that Blake had tried to hire them to murder Bakley.
At his trial, Blake's lawyers questioned the stuntmen and made them reveal that they were both hard drug users. Blake was found not guilty because the testimony of the prosecution's two lead witnesses was deemed unreliable. For the jury, that appeared to eliminate any connection with Blake to the shooting.
Later, a civil court found Blake liable for his wife's wrongful death. He was ordered to pay $30 million (which was subsequently reduced to $15 million) to her children.[7]
3

Michael Jackson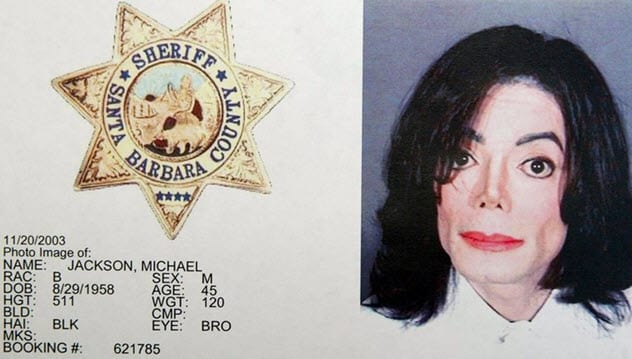 Michael Jackson spent his entire life in the spotlight—from his childhood in the Jackson 5 to his adult career as the "King of Pop." In his personal life, he was known for acting like a child, which many chalked up to his abusive childhood. Part of this was surrounding himself with youngsters and playing with them as if he were one of them.
Coupled with a lack of a steady partner, this behavior sparked a lot of rumors about Jackson being a pedophile. These rumors were seemingly confirmed in 1993 when Jackson was investigated by the LAPD for abusing a 13-year-old boy with whom the celebrity was very close. Ultimately, the police didn't file criminal charges.
Suspicions were revived in 2003 when Jackson was arrested and charged with multiple counts of child molestation. After pleading not guilty, he went to trial in February 2005.
At trial, prosecutors called the children who had accused Jackson of violating them as well as other witnesses to the alleged abuse. The defense called several children who had been in Jackson's care to testify that they had not been mistreated in any way by the pop star. The jury found Jackson not guilty of all charges.
Michael Jackson died in 2009 at age 50.
In 2013, Wade Robson recanted his previous testimony and claimed that Jackson had abused him as a child. In 2014, James Safechuck also renounced his previous statements and accused Jackson of abuse. Both men filed lawsuits against Jackson's corporations, but these legal actions were initially dismissed.
However, in 2019, a California appeals court revived both lawsuits. This restarted the controversy surrounding Jackson and his legacy.[8]
2

Snoop Dogg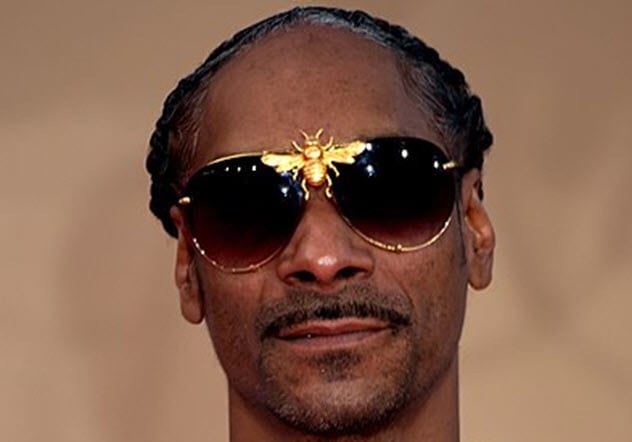 California-based rapper Snoop Dogg (real name: Calvin Broadus) achieved fame in 1992 when he began his collaborations with Dr. Dre. Snoop was also a lifelong gang member, which was a common theme throughout his music.
On August 25, 1993, Snoop Dogg and his bodyguard, McKinley Lee, were involved in a conflict with rival gang members. It ended with gang member Philip Woldemariam being shot by Lee.
Both Snoop and Lee turned themselves in and pleaded not guilty. They claimed that Woldemariam was going for a gun in his waistband when he was shot. The pair went to trial in 1995.
The prosecution claimed that Woldemariam's death was a gangland murder and nothing more. The defense argued that the shooting was a legally justified case of self-defense. The jury acquitted both Snoop and Lee of murder charges. However, the jurors deadlocked on the lesser charges of voluntary manslaughter.
The prosecutors chose not to retry the pair on the lesser charges. As a result, Snoop and Lee walked away from the courthouse as free men.[9]
1

O.J. Simpson

On June 12, 1994, one of the most famous legal cases in all of US history began when Nicole Brown Simpson and Ronald Goldman were stabbed to death outside Nicole's home in Los Angeles. Suspicion immediately fell on Nicole's ex-husband, former NFL running back and actor O.J. Simpson. After an investigation, car chase, and eventual arrest, Simpson was charged with two counts of first-degree murder.

At the trial, prosecutors claimed that Simpson killed his ex-wife out of revenge for leaving him and that Goldman was just an unfortunate bystander who had to be eliminated. The prosecution also highlighted Simpson's history of domestic violence toward Nicole as evidence of his violent nature.

The defense poked holes in the prosecution's argument by accusing the LAPD of racism. In the most famous moment in US legal history, the defense attorneys had O.J. Simpson try on a pair of leather gloves found at the murder scene. The gloves did not fit. This spawned the phrase, "If it doesn't fit, then you must acquit."[10]

On October 3, 1995, the jury returned not guilty verdicts on all charges. Reasons for the acquittal ranged from suspicions of police misconduct to Simpson's celebrity status to intimidation from the African-American community in the aftermath of the 1992 LA riots.

Years later, many jurors said that they felt Simpson was guilty but the prosecutors had failed to prove their case. Nonetheless, the acquittal of O.J. Simpson remains the most famous acquittal in US history.

Top 10 Forgotten Celebrity Crimes