To many, marijuana seems harmless. The business behind the high is another story. Violence follows black markets, and as long as prohibition persists people will kill for the product and its profits. Bloodshed plagues the legal market as well. Money attracts greed, greed breeds violence, and marijuana motivates murder.
10 Crazy Drugs You Don't Know (And Don't Want To)
10

Riverside County Blood Bath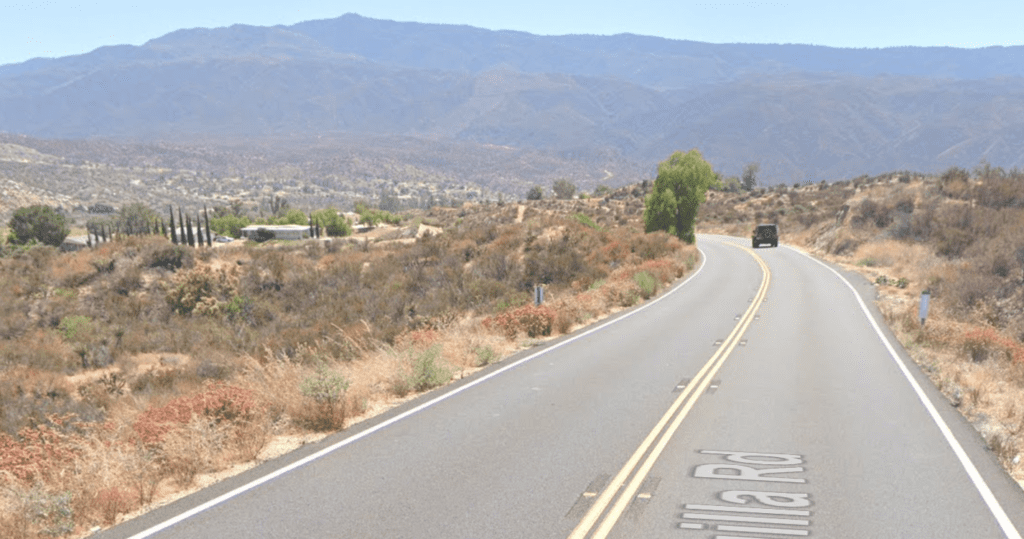 While California may have legalized marijuana in 2018, a black market continues to thrive, along with the associated violence. On September 7, Riverside County police arrived at a residence in Aguanga and discovered six people dead from gunshots. An unidentified female victim was alive and rushed to the hospital, where she later died.
Investigators discovered the signs of an illegal pot growing operation at the property on the edge of Cleveland National Forest. "This was a very large operation, a very organized-crime type of operation," noted Sheriff Chad Bianco. There were hundreds of cannabis plants, a make-shift greenhouse, a laboratory for butane-extraction of THC, and more than 1,000 pounds of processed marijuana.[1]
These deaths bring the total of illegal marijuana operation related homicides in Riverside county this year to 14. These grows bring in massive amounts of cash. Without access to banks or police they are prime targets for predators.[2]
9

Post Office Mama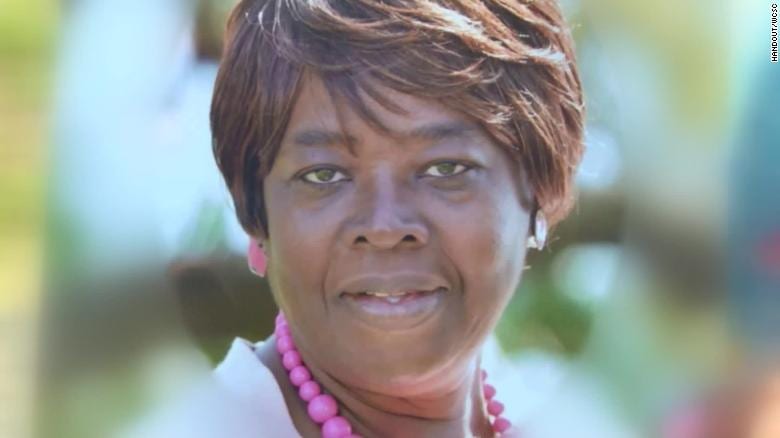 On September 23, 2019, a South Carolina postal worker was found riddled with .223 bullets in her mail vehicle. Known affectionately as the "Post Office Mana", Irene Pressley worked for the US Postal Service for nearly 20 years. Police arrested Trevor Raekwon Seward, 22, and Jerome Terrell Davis, 28, for the senseless slaughter. Court documents allege the duo murdered Pressley, 64, at 3pm with the intent to steal a package of marijuana.[3]
A fingerprint on one of Pressley's parcels traced back to Seward. Prosecutors allege Seward was seen holding an AR-15 shortly before the time of the murder. A third man, Ricky Jesus Rocha Barajas, 28, of Santa Rosa, CA, was charged with drug conspiracy. Prosecutors allege Barajas and Davis facilitated a drug transaction via telephone on the day of the murder. Seward and Davis face no less than life if convicted. Barajas could receive five years in federal prison.[4]
8

South Bend Self Defense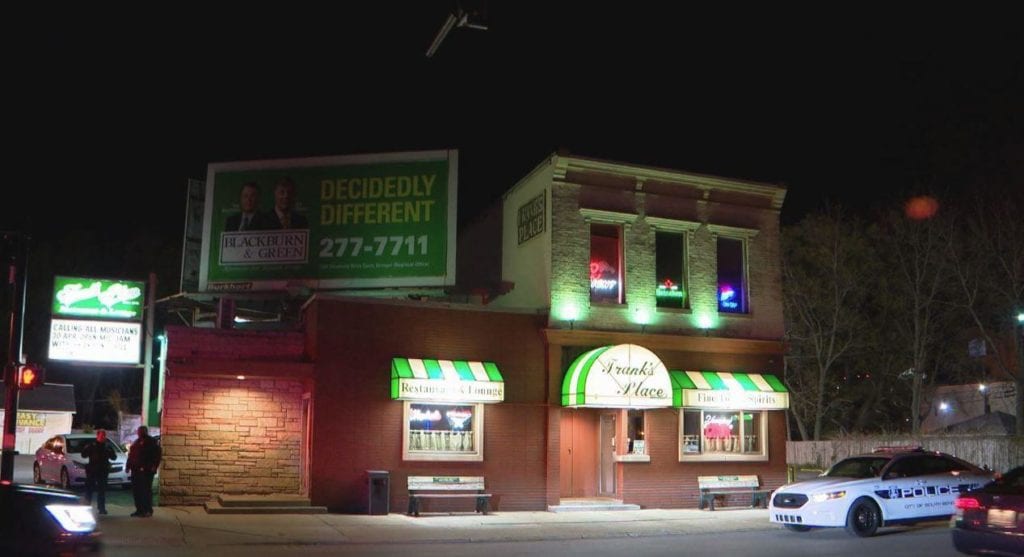 A drug deal gone bad is testing the limits of Indiana's self-defense laws. No one disputes that on April 28, 2019, Traychon Taylor attempted to rob Kyle Doroszko, 19, at gunpoint in the parking lot of a South Bend bar. Doroszko drew his own gun and killed the robber. Prosecutors charged Doroszko with murder, claiming that, because he was attempting to sell marijuana at the time of the shooting, he cannot qualify for self-defense. Indiana law prevents the use of self-defense at the time a crime is being committed—even if that crime is non-violent.[5]
Doroszko's attorney, John Kindley, notes: "it is absurd to propose that a person whose life is threatened while he or she is engaged in a non-violent activity the government deems a crime—such as selling marijuana or prostitution—must just allow themselves to be killed, or be charged with murder if they successfully defend themselves".[6]
7

Manhattan Marijuana Mayhem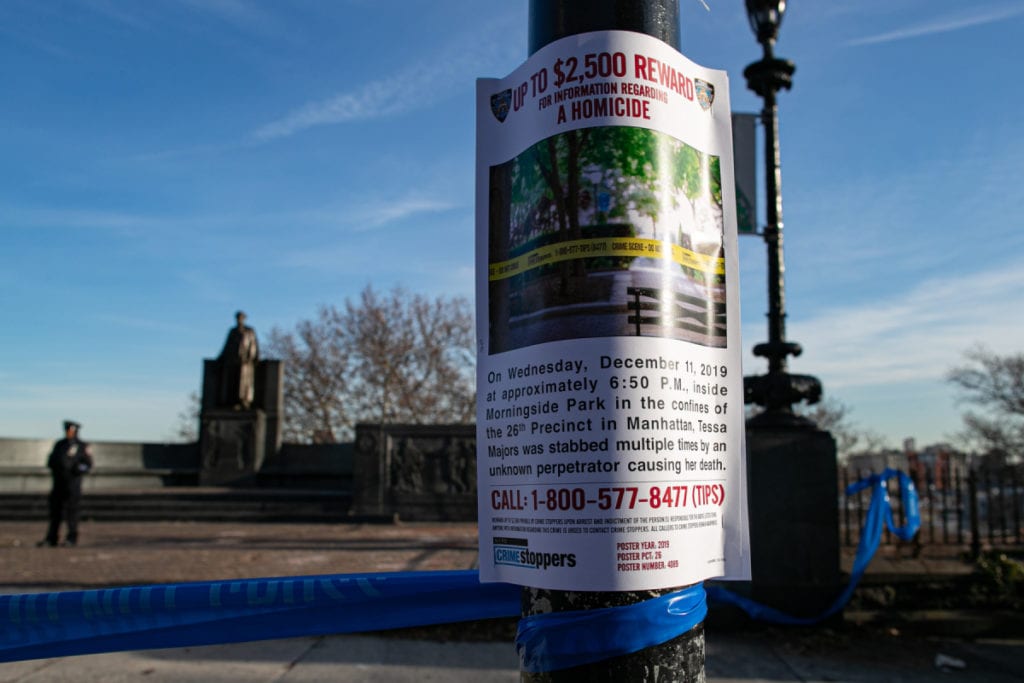 On December 11, 2019, a Barnard freshman was stabbed to death in Manhattan's Morningside Park. Tessa Majors, 18, a Virginia native and musician, died of stab wounds to her face, neck, and arms. Two 14-year-olds, Rashaun Weaver and Luciano Lewis, and an unnamed 13-year-old were arrested and charged with her murder.[7]
During an interview on AM 970's "The Cats Roundtable," Sergeants Benevolent Association president Ed Mullins revealed: "(Majors) was in the park to buy marijuana". He blamed Mayor DiBlasio's "hands off" approach to marijuana policing for her death. Major's family were appalled by Mullins' "irresponsible public speculation" and the "deeply inappropriate" act of victim shaming. Brooklyn public defender Scott Hechinger pointed out the absurdity of using Majors' death to sabotage marijuana reform. Even if she were purchasing drugs, "legalization would have prevented her need to go to the park. She would have been able to buy from a licensed dispensary".[8]
6

Hard(wick) Luck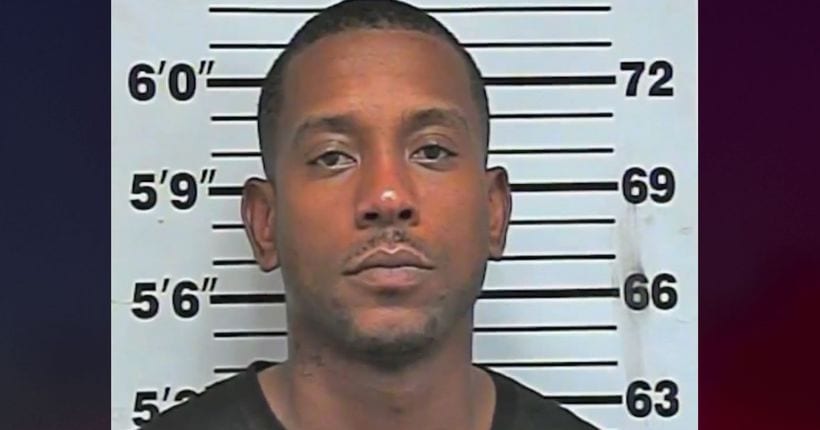 On May 26, 2020, an Oklahoma City man shot and killed a burglar trying to break into his business. Police Major Sergeant Gary Knight explains: Daniel Hardwick, 42, "was trying to break in when the business owner, who was inside the building at the time apparently opened fire with a handgun, striking and killing the man who was breaking in". But Larue Bratcher, 33, did not own just any business: it was a marijuana grow.[9]
"It was about 480 plants", noted Knight, "which comes out to approximately $1,500,000 of marijuana". Bratcher did not have a cultivation license, which is a felony. Initially, he was booked on a $5000 bond, and charged with unlawful marijuana cultivation. However, when the DA's office looked into the case, they added an additional charge of second-degree murder. According to Corey Harris, Bratcher's best friend, "he was arrested for his license not being up to date".[10]
10 Reasons the War on Drugs is Killing You
5

Hitler & Co.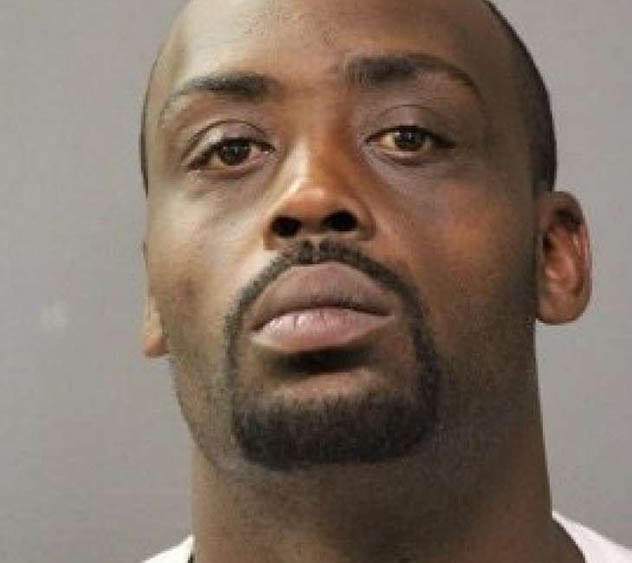 In December 2019, a marijuana dealer nicknamed "Hitler" pled guilty to a murder-for-hire plot. Marcus Etienne, 38, of St. Martin Parish, Louisiana, and co-defendant, Mario Robinson, 36, of Opelousas, Louisiana, admitted to running a narcotics distribution network. Etienne, who goes by "Hitler", claims he ran the criminal enterprise since 2009. Prosecutors allege Hitler and co. had their hands in murder, murder-for-hire, narcotics distribution, robbery, extortion, money laundering, gun running, and dog fighting.
Etienne and Robinson admitted to murdering associate Trince Thibodeaux in 2016. Suspecting Thibodeaux, 28, of stealing from him, Etienne ordered the hit. He paid Robinson $5000 to eliminate Thibodeaux. Robinson turned around and paid Burte Gucci Rhodes $1250 for the job. Rhodes is being tried separately.[11]
According to the plea, Etienne shipped marijuana to Texas and Louisiana via the postal service. For added horror, prosecutors brought up the inhumane treatment the dogs used in Etienne's gambling enterprise received.[12]
4

Deadly Ivestments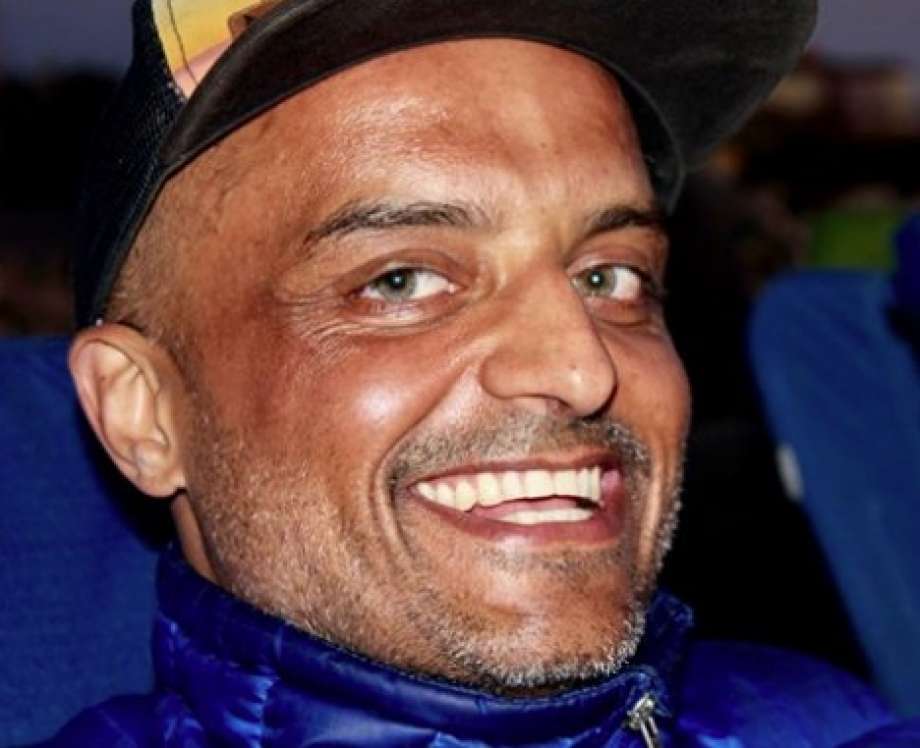 Even legal marijuana can be deadly. In the early hours of October 1, 2019, assailants broke into the home of a cannabis entrepreneur while he slept, kidnapped him, and murdered him. The following morning, the remains of Tushar Atre, 50, were found the following morning in the Santa Cruz mountains, slumped in his girlfriend's white BMW, with a single gunshot wound.[13]
In May, four individuals were arrested and charged with the murder. Stephen Nicholas Lindsay, 22, and Kaleb Charters, 19, worked for Atre's licensed cannabis dispensary and delivery service, Interstitial Systems. Kaleb's brother, Kurtis Chambers, 22, and Joshua James Camps, 23, were also charged with murder, kidnapping, carjacking, burglary, and robbery. Only Camps faces additional enhancements for his use of a firearm.[14]
When pressed about a motive, Lt. Brian Cleveland said, "these people wanted monetary gain, and took advantage of the situation". None of the accused has a criminal record.
3

Fat Mark's Follow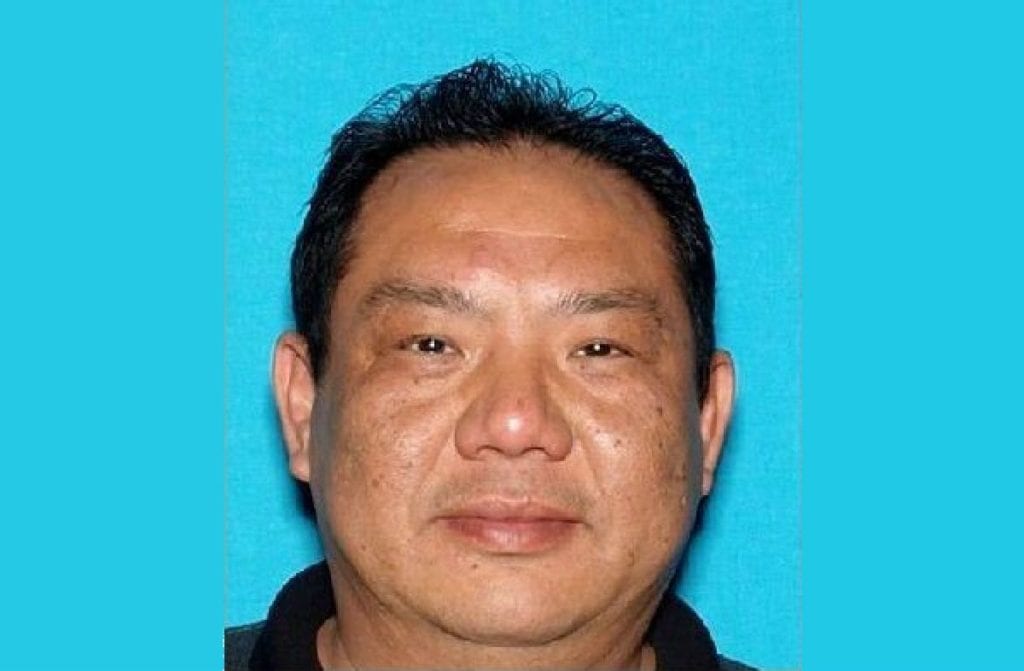 In November 2019, an Oakland conman was sentenced to life for a double-homicide at a Mendocino pot farm. Only, there was a catch—the farm was fake. Wing Wo Man, 53, aka "Fat Mark", borrowed money from Jim Tat Kong for various failed endeavors—from real estate scheme to pot farms. Fearing retribution for the inability to repay the loans, Fat Mark chose deception and violence.
Fat Mark drove Kong and Kong's wife, Cindy Bao Feng Chen, to a remote area outside Fort Bragg, where he claimed he had a new marijuana grow. While the "investors" sat in their minivan, Ma put a bullet in each of their heads. Three cigarettes recovered at the scene contained Fat Mark's DNA.[15]
During the trial, evidence emerged that Fat Mark had been bribing Harry Hu, a former Oakland Police Department lieutenant, since 2008. Fat Mark met with Hu days after the Mendocino double-homicide.[16]
2

Family Affair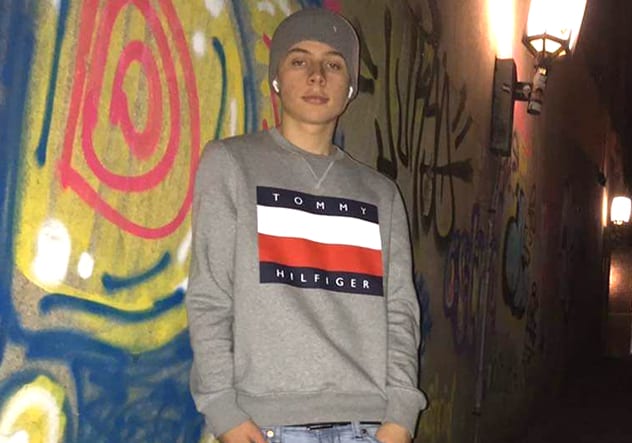 On February 28, 2020, police arrived at the Savage, Minnesota Target to discover a 16-year-old shot in the head. Samuel Keezer (pictured) died after being transferred to Hennepin County Medical Center.
Footage shows Keezer being pushed from a vehicle that fled the scene. Investigators traced the car to Brayelin Miller, 17. Police not only arrested Brayelin, but also his father Taran Miller, 44, and his mother, TanyaMarie Miller, 43. Brayelin confessed to arranging the cannabis transaction over Snapchat. Taran admitted to firing the fatal shot, because he thought the 16-year-old "was going to take the marijuana and run out of the car without paying".[17]
Police charged Brayelin with aiding and abetting second-degree murder. TanyaMarie faces charges of aiding an offender to avoid arrest and aiding an offender as an accomplice after the fact. Taran's hunch was correct. According to Keezer's associate, the plan was "to get the marijuana and run away".[18]
1

Buzz Kill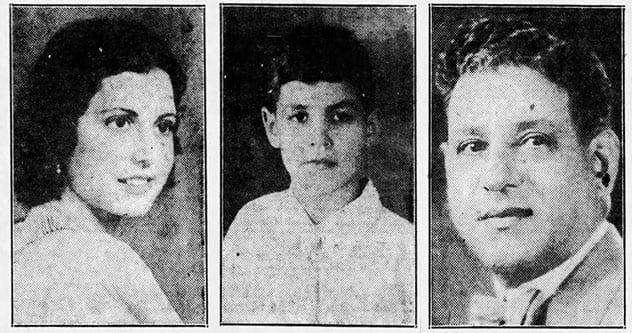 In 1933, Victor Licata hacked apart his parents and three siblings in their Ybor City home. The axe murder paved the way for marijuana prohibition. A theory that 21-year-old's actions were the result of cannabis induced delirium earned him the name: The Dream Slayer. Licata's horrific hatchet murders inspired the infamous1936 anti-pot propaganda film "Reefer Madness".
However, Licata's actions were the result of mental illness—not marijuana. Police tried to commit him in 1932, but his family refused. Acknowledging the potential danger, Licata's father slept with a pistol. According to the state attorney, they refused to indict Licata, because it would be financially irresponsible to try someone with a "definitely established" mental illness. Instead, he was institutionalized.[19]
Federal Bureau of Narcotics head Henry Anslinger seized on the Licata case, and made it centerpiece of his anti-marijuana campaign. In 1937, the prohibitionist managed to push the Marijuana Tax Act through Congress.[20]
Top 10 Bizarre But True Drugs And Their Effects
About The Author: Abraham Rinquist is the former executive director of The Hellen Hartness Flanders Folklore Society. A certified ethnomusicologist, he is currently penning a work on intersectionality in late 1980s Yugoslavian goth music entitled "Balkan Death Grip".