Cuckold. Cuck. It's one of the most common insults of the internet era. Infidelity elicits powerful emotions. Jealousy, embarrassment, and rage can lead to violence—and murder. Even the suspicion of infidelity can be deadly. And it's not just men. Cuckqueans, or the female partners of adulterers, will also kill. But, it's not always the cheater who ends up victim. Cucks slay their paramours, rivals, and their partner's family.
10 Ridiculous Gentleman's Duels Fought Over Nothing
10

Headless In New Hampshire

On September 26, a cuckolded New Hampshire man killed his wife's lover and forced her to decapitate him. "I'm in big trouble," Britany Barron, 31, allegedly told wildlife conservation officers, when they investigated her illegal campsite by the Maine border. The officers noticed Britany's black eye and bruises on her neck.

Armando Barron, 30, used his wife's phone to lure her lover to Annette Wayside Park. When Jonathan Amerault, 25, arrived, he found Armando and Britany waiting. Armando unsuccessfully tried to get his wife to shoot Amerault, before forcing her to slash his wrists. Armando allegedly shot Amerault three times before forcing Britany to decapitate him, and bury his head in the woods.[1]

Britany claims that Armando punched her and forced a gun in her mouth. Initially, police arrested Armando for the assault on his wife. He was later charged with capital murder. Britany faces charges of falsifying physical evidence.[2]
9

Cornrake Cuck

On November 10, 2018, a thirteen-year-old Iowa boy discovered his mother impaled on a cornrake. The husband, Todd Mullis, 43, claimed it was a "freak accident". He told authorities that his wife, Amy, 39, must have fallen on the rake. This theory fell apart when the state forensic investigator determined that Amy had been stabbed at least twice with the rake in the back.

During Todd Mullis' trial, Jerry Frasher admitted he and Amy were having an affair. If Todd filed for divorce, the hog and soy bean farmer could potentially lose half of his land in rural Earlville, and millions of dollars. Frasher testified, "She said if he ever found out (about the affair) she would disappear".[3]

In September, a jury found Todd guilty of first-degree murder. Evidence of premeditation came from Todd's internet searches for "killing unfaithful women" and "what happened to cheating spouses in historic Aztec tribes".[4]
8

Driller Killer

On a hot July evening in 2002, a Houston dentist ran over her cheating husband multiple times in her silver S-class 430 Mercedes-Benz. Dubbed the "Driller Killer," Clara Harris headed to the Nassau Bay Hilton on a tip from private Investigators. The Colombian immigrant knew her orthodontist husband, David, had cheated on her with his receptionist, Gail Bridges, in the past. But he told her it was over.[5]

When Harris discovered David and Gail exiting, she went buck wild. As Gail and David attempted to make it to her SUV, Harris slammed into David. Clara flipped the car around and hit David again. Finally, she pulled a 180 and ran over him a third time. A jury convicted Harris of first-degree murder. She claimed she was only trying to damage Gail's SUV. Footage taken by Harris' private investigators helped put her away. In November 2018, Texas released Harris on parole.[6]
7

The Smell of Death

"It was the smell of decomposition… the smell of death."" recalls Chief Deputy Marty Patterson. On September 6, 2014, police arrested Timothy Jones Jr. at a DUI checkpoint in Smith County, Mississippi. Inside his Escalade, they discovered a bucket of chemicals, maggots, blood, and children's' clothes.[7]

Three days later, the 37-year-old software engineer confessed to murdering his five children. According to the killer, the discovery that his wife was having an affair with a 19-year-old boy toy caused a breakdown. Jones beat one child to death, before strangling the others, and wrapping them in plastic. He drove around with their corpses for a week, before burying them on a hillside near Camden, Alabama.

Jones pled not guilty by reason of insanity. The defense claimed Jones' schizophrenia compounded with drug use and a crumbling marriage. Only July 13, 2019, it took jurors less than two hours to sentence Jones to death.[8]
6

A Woman Scorned

"I hope your mom likes being burning alive" texted a Michigan woman before setting a fire that killed her boyfriend's mother and two nephews. Lansing police arrested and charged Abbieana Williams, 21, with three counts of first-degree murder and arson. Williams allegedly set the deadly fire because she thought her boyfriend was cheating on her. Melissa Western, 53, and her two grandsons, Aston Griffin, 8, and Jesse Klein, 4, perished in the blaze.[9]

Surveillance footage captures the sound of glass shattering at Western's home around 11:24pm on September 3. For the next 15 minutes, a woman is seen pacing the street in front of the house. Neighbors report that a woman, later identified as Williams, asked for a cigarette lighter. Four minutes later, the house was on fire. Initially, investigators believed the fatal fire was accidental, before receiving a tip about Williams, who allegedly told friends of the plan.[10]

10 Incredibly Offensive Expressions From All Over The World
5

Crossdressing Cuckold

In November 2019, a London man received a 17 year minimum sentence for beating his fiancé to death with a pull-up bar while she showered. Roderick Deakin-White, 38, discovered Amy Parsons, 35, was having an affair with a colleague, James Saunders. The night of the April attack, Parsons told Deakin-White that she would be spending the evening with Saunders. "In an attempt to elicit sympathy, he told her that he would commit suicide, to which she replied, 'I wouldn't even come to your funeral', testified Dr. Tim Green, who conducted medical assessments of Deakin-White. "He lost it and hit her with the bar".[11]

Parsons confessed to friends that she was tired of Deakin-White's crossdressing, and gave him an ultimatum. Deakin-White claims he attempted to curtail the kink, but found the behavior very soothing. Testimony revealed that Parsons told her fiancé that Saunders was "more of a man" than he was.[12]
4

Testicle Squeezing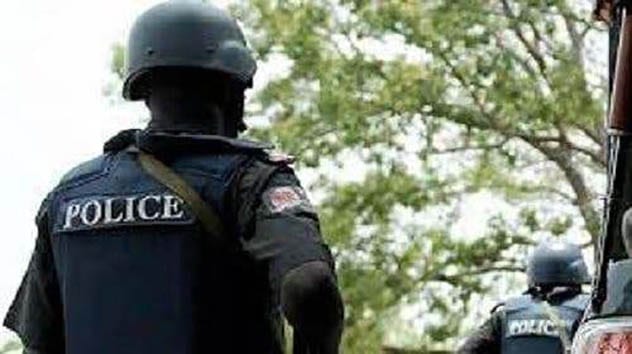 In November 2019, a Nigerian woman killed her cheating husband by crushing his testicles. The incident took place in Ukhiri Community, Ikpoba-Okha Local Government Area, Edo State. A heated argument ensued when the wife, known only as Ekhator, accused her husband of infidelity. The husband allegedly slapped Ekhator, which prompted her to latch on to his junk. The man was rushed to a hospital, where he was pronounced dead. Ekhator blamed her actions on possession by the devil.[13]
This is not the first case of death by "manhandling". In 2017, an Indian woman killed her father-in-law by squeezing his testicles in her hand. According to the Hindustan Times, Gau Kerketta tried to intervene in a boozy blowup about a cockfight between his son and his wife, Anima Kharia. Kharia grabbed the old man's unit and refused to let go. "The man died on the spot," noted police officer Ashok Kumar.[14]
3

A Message In Blood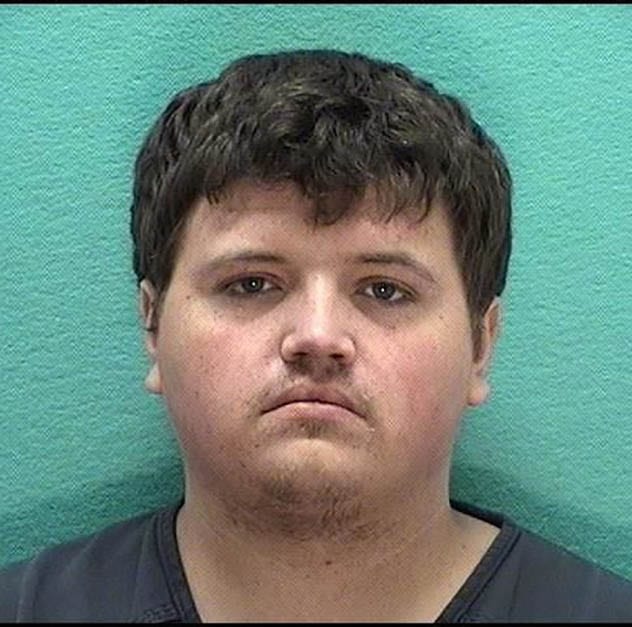 "I'll be back, the end is here," read the blood-scrawled message complete with a pentagram over the body of a mother of three.
In July, Newark police arrived at the residence of Kayla Kemmering for a welfare check. Inside, they discovered the body of the 24-year-old mother. Kemmering's sister notified authorities when she received at text from Christian Micah Young, 24. He claimed that he killed Kayla, and did not want her three young children to witness the carnage.[15]
Newark police used GPS data from Young's phone to apprehend him at a rest-stop in Hocking County. In an interview with detectives, Young admitted to killing Kayla and sexually abusing her corpse. New Jersey prosecutors indicted Young on one count of aggravated murder, rape, and abuse of a corpse. In an email written to the Newark Advocate, Kemmering's sister, Destiny, insists that Kayla was not cheating on Young—despite his accusations.[16]
2

Davone's Double Whammy

A Pennsylvania man confessed to killing both mothers of his children "due to his belief of infidelity". On July 5, police discovered the body of Sydney Parmelee, 23, with a gunshot to the head. Davone Anderson, 25, initially claimed he went out for a smoke when he heard the gunshot. "There is no evidence Parmelee wanted to commit suicide," reported Detective Thomas Dolan. The gunpowder burns of a self-inflicted shot were also absent.

On July 30, Kaylee Lyons, 23, was found in the same house, also with a gunshot to the head. Anderson and Parmelee had two children together. Anderson and Lyons had a 14-moth-old son, and she was six weeks pregnant at the time of her death.[17]

"I killed Sydney," Anderson ultimately confessed. "I killed Kaylee, too." Anderson revealed that he killed Parmelee for cheating on him, and then killed Lyons because she might turn him in to police.[18]
1

Horrific Homecoming

In March, a Florida man killed his girlfriend and her lover after being released from prison for manslaughter. After spending a year in Osceola County jail for failing to report to court for a DUI manslaughter charge, Kenyatta Bellamy bonded out and found that his girlfriend had moved her lover into their Davenport home.

"He used a hammer and knife to kill the victims," reported the Polk County Sheriff's office. Three days after being released, Bellamy "discovered them having sex so he 'lost it'". After dispatching his girlfriend and her lover, Bellamy set the bedroom ablaze. The resulting 911 call altered authorities to the homicide.[19]

Bellamy has a lengthy rap sheet with arrests for armed robbery, assault, possession and sale of marijuana, larceny, and weapons charges. He now faces two first-degree murder counts, one count of attempted felony murder, one count of arson, and one count of tampering with evidence.[20]

10 People From History Who Just Refused To Die

About The Author: Abraham Rinquist is the assistant to the executive director of the Helen Hartness Flanders Folklore Society. A certified ethnomusicologist, he is currenting examining the ethical implications of narcocorridos in "Bad Boys, Mediocre Music".