More than six months after the event, the Royal Family last week revealed Prince William tested positive to coronavirus in April. It was kept private to avoid alarming the nation.
It's not the first time the palace has opted to keep things within the royal family hush hush, although the reasons differ all the time.
Top 10 Nazi Links To The British Royals
10

Diana threw herself down stairs while pregnant with Prince William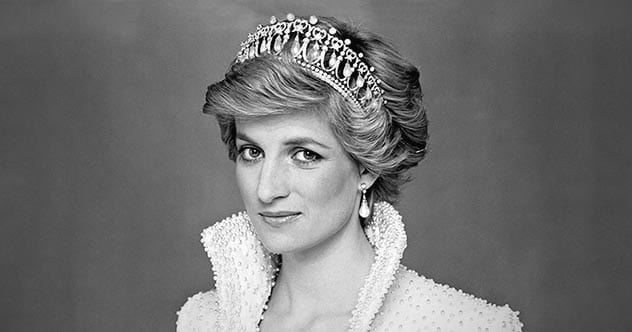 English journalist Andrew Morton interviewed Diana for her 1992 biography 'Diana: Her True Story' on the condition of confidentiality on specific topics. Many years later after her death, the revelation that she threw herself down stairs while pregnant with Prince William was published in transcripts of the interview tapes.
The incident occurred while Diana was four months' pregnant with William in 1982. She told Morton that she was so desperate for her husband Charles' attention that she resorted to this attention-seeking tactic. She was aware at the time that Charles was having an illicit affair with Camilla Parker-Bowles and subsequently was struggling with depression.
"I had told Charles I felt so desperate and I was crying my eyes out," Diana said in the recordings. "He said I was crying wolf. 'I'm not going to listen,' he said. 'You're always doing this to me. I'm going riding now,' so I threw myself down the stairs." Diana was bruised from the incident but she said she knew she wasn't going to lose the baby.[1]
9

King Edward VIII was a Nazi symphathiser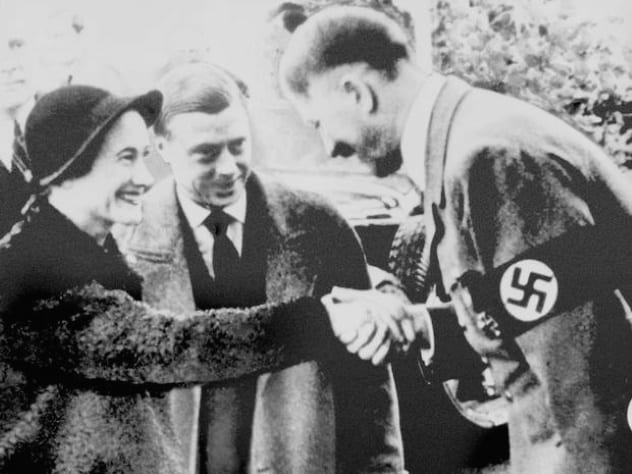 Edward VIII, who was Queen Elizabeth II's uncle, had one of the shortest-reigning monarchs in British history, totaling just 326 days in 1936 as King, due to his want to marry a divorced woman, which at the time was strict taboo for a royal. However after his abdication in 1937 he toured Germany. If you know your history, at the time Germany was a Nazi state under Adolf Hitler's rule, so such a trip was pretty unusual!
He made the trip against the advice of the British government and met with Hitler, which made news in Germany. It's worth noting he made the visit in the context of the rise of Communism in Eastern Europe, so he saw Germany as a lesser evil at the time, which history will condemn.
Plenty of detail about Edward's relationship with Hitler came out in 2015 in the aforementioned Morton's book '17 Carnations: The Royals, the Nazis and the Biggest Cover-Up in History'. The book detailed the numerous coercions and dinner dates among the secret friendship and how Britain tried to cover it all up.
It is also claimed that Hitler had planned, if Germany won the war, to reinstate Edward as King of a fascist Britain.[2]
8

Prince Charles dated Diana's sister first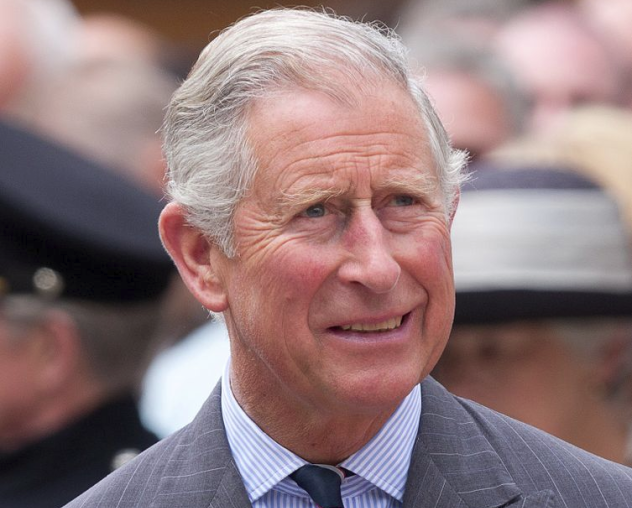 This story may be explored in the next series of The Crown but it is understood Princes Charles dated Diana's older sister Lady Sarah McCorquodale briefly in 1977. It's alleged Charles dated approximately 20 women in this period as he sought an appropriate wife to take on royal duties, before settling on Diana. As a result, not all dating partners were made public.
Charles and older sister Sarah's relationship occurred before Charles and Diana were romantically linked, despite the fact they had naturally already met. There's mixed reports about how long they dated, some say as long as nine months, but either way it didn't go well. In a stunning interview, Sarah told The Mirror at the time, she said their relationship was only "platonic" and that she wouldn't marry Charles "if he were the dustman or the King of England". It's now come out, once Charles found out, he contacted her and told her she'd done something stupid and that was the end of that.
Sarah has also later labeled herself as "cupid" for introducing Diana and Charles to each other.[3]
7

They're not royals?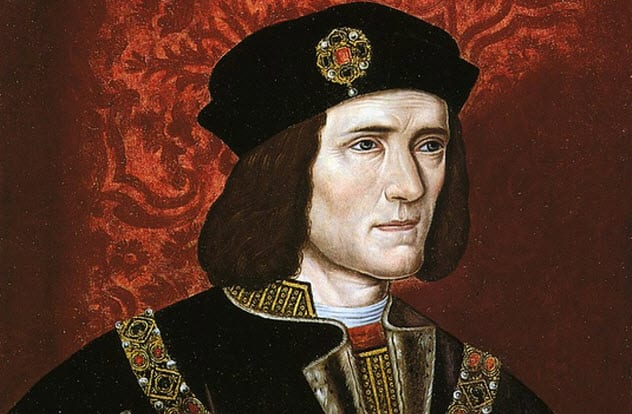 Richard III was King of England for two years from 1483 to 1485. That's a long, long time ago but in 2012 he remains were discovered in a parking lot (the location of the former Greyfriars Church) in Leicester after a concerted search. DNA tests confirmed they indeed were Richard's remains.
However, the DNA tests opened up a range of new learnings, namely it was what scientists called "a false paternity event". In layman's terms that meant Richard wasn't linked with any of his paternal relatives, breaking the royal chain. It may be inferred at some point in time an affair may have occurred, meaning the monarchial birth right may have been misplaced along the way.
To be fair, this has never been proved conclusively either way and whether the royal family actually knew about it is totally unclear. But if someone did, it's a significant secret.[4]
6

'Camillagate'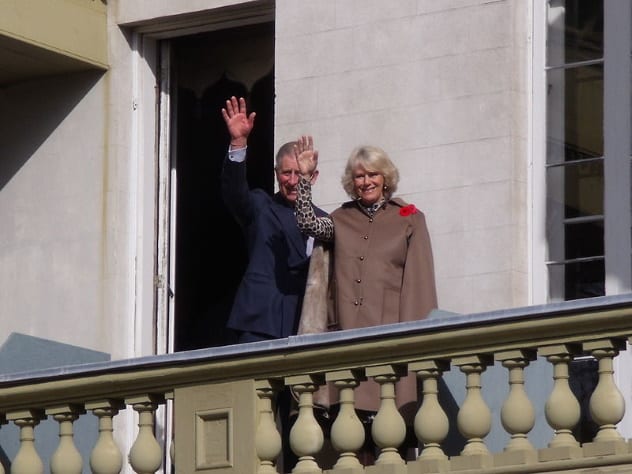 Barely a month after Princess Diana and Prince Charles announced their official split in 1993, the transcript from a 1989 bedtime conversation between Charles and Camilla was made public. The intimate six-minute conversation exposed the intimacy of their relationship, and ultimately their affair, at a time when Charles and Camilla were both married.
Charles and Camilla had actually been together in the early 1970s but their relationship ended abruptly in 1973, shortly after he joined the Royal Navy. They'd remained friends and that friendship eventually evolved in a romantic relationship, while Charles was married to Princess Diana. There were plenty of rumours about the rekindling of the relationship but it was evidently public shortly upon Charles and Diana's split, thus the title 'Camillagate', or 'tampon-gate' as the Prince said he wanted to become one to 'live inside her trousers'.
Charles later admitted his marriage with Diana had "irretrievably broken down" in 1986, thus sparking his re-connection with Camilla. His relationship with Camilla was already known by then but this conversation revealed their deep and intimate connection and they'd later marry in 2005.[5]
10 Truly Disgusting Habits Of Royalty
5

Princess Margaret fell in love with a married man


Princess Margaret was Queen Elizabeth II's younger sister and as a teenager she became infatuated with Peter Townsend who was her chaperone and the King's equerry or officer of honour. Townsend wasn't just anybody, he was a respected war hero who'd been selected for royal service in 1944 having impressively risen through the ranks. The problem was Townsend was non-titled and non-wealthy, but also married.

The interest turned real when Margaret entered her 20s after Townsend had been appointed Comptroller of her mother's household following the death of her father King George VI in 1952. It's not clear exactly when the romance started, although Margaret later claimed she fell in love with him during a tour of South Africa in 1947 as they shared time together riding horses. Given Townsend's close role within the royals, the tabloids weren't aware of any love connection at the time.

Rumours began after Townsend divorced his first wife in 1952 and the next year he proposed to Margaret. Given his status, their 16-year age gap and the fact he was father to two children, Margaret required her sister's (by then Queen) consent to accept. A range of circumstances, including her own recent coronation, meant Elizabeth asked Margaret to wait and keep it a secret in the meantime. It eventually came out explosively and they never married.[6]
4

Princess Anne's husband's lovechild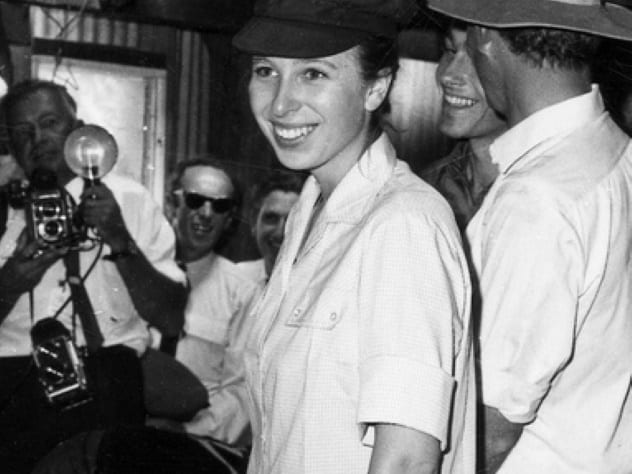 Prince Charles' sister Princess Anne married English Olympic equestrian gold medal winner 'Captain' Mark Phillips in 1973. The couple were married for almost 20 years and have two children together, however it wasn't revealed initially that during their marriage Phillips had a fling with a New Zealand art teacher New Zealander Heather Tonkin. Tonkin actually gave birth to a girl, Felicity, in 1985.
Eventually the affair and potential fatherhood got out publicly as Anne sought a divorce. Phillips was always in denial about his lovechild too. During a paternity suit in 1991, the court ordered Phillips undergo a DNA test which confirmed he was in fact the father. It's believed that the pair met while riding in New Zealand and had a one-night stand. Phillips wanted her to have an abortion but she refused. He secretly paid child support, believed to be around $12,000 a year but had no involvement in Felicity's life.
Tonkin, who made the situation public, said: "I am doing what I am doing for my child. I hope and pray Mark will do the right thing and make a proper and legally binding settlement on her."[7]
3

'Squidgygate'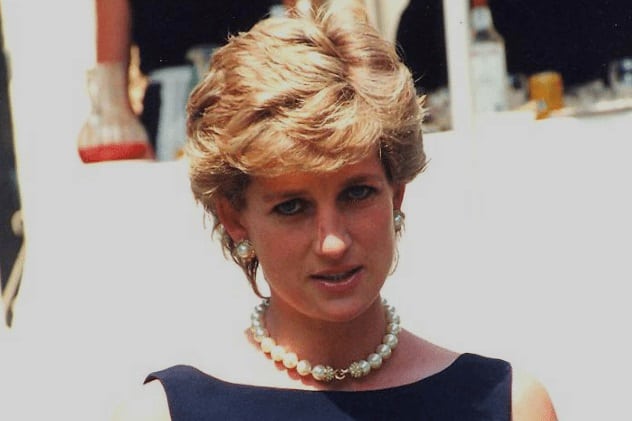 In 1992, The Sun publicly revealed tapes of a conversation between Princess Diana and her long-term friend and Lotus salesman James Gilbey. The nature of their relationship wasn't public at all. In fact the conversation happened at a time when Diana and Prince Charles were headed towards divorce as their relationship fractured, with the latter having an affair with his future wife Camilla Parker-Bowles.
The tapes revealed a risqué level of fondness between Diana and Gilbey which hinted at something romantic. The name 'Squidgygate' came from Gilbey affectionately referring to Diana as 'Squidgy' 14 times. Diana actually called Gilbey 'darling' 53 times. It was explosive stuff and came out a few years after the conversations had taken place, so Diana and Charles by now were engaged in bitter pre-divorce proceedings and a public relations battle too.
'Squidgygate' fueled the tabloid media's coverage of the drawn-out feud and divorce for a long time after The Sun initially revealed them. The exact nature of Diana and Gilbey's relationship was never quite clarified publicly; Morton labelled it a 'dalliance' while others called it an affair.[8]
2

King George & Queen Mary's son had epilepsy


King George and Queen Mary reigned from 1910 to 1936 but during that period they kept a very big secret. Their youngest son Prince John developed epilepsy at a young age and as his condition deteriorated he was hidden at the family estate. It's said he was excluded from family photos and whenever he traveled to London to see his doctors the blinds were drawn. He was kept away from major events, like his parents' coronation but that was for health reasons.

There was also some concern that John had signs of autism and he was deemed to not be "presentable to the outside world". However it wasn't until he was about 11-years-old that the royals opted to keep him out of the public eye. Claims he was hidden at an early age are inaccurate.

John suffered seizures and they only worsened with time. Sadly he passed away aged only 13 in 1919. Only after his death did the royal family reveal to the public that John had been battling epilepsy.[9]
1

Prince Andrew's friendship with sex offender Jeffrey Epstein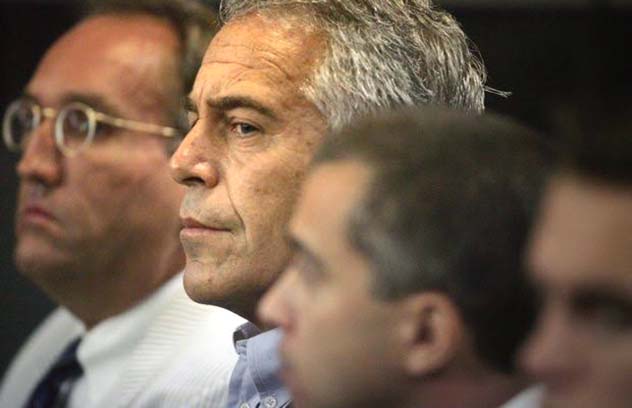 Prince Andrew's links with convicted sex offender Jeffrey Epstein are well and truly public nowadays but that only came to light years after the financier's crimes. The scandal led to Andrew, who is the third child of Queen Elizabeth II, resigning from all public roles as part of the royal family in late 2019.
Epstein was first investigated in 2005 and convicted in 2008, serving 13 months in custody, but it escalated in mid-2019 when he was arrested again on federal charges for sex trafficking of minors, before he died in his cell a month later.
It's understood Epstein and Andrew met no later than 1999, introduced by the former's ex-girlfriend Ghislaine Maxwell. Despite being jailed in 2008, Andrew maintained his friendship with Epstein and the pair were photographed together in 2010. There was a photo leaked in the press with Andrew and Virginia Roberts Giuffre, who was a victim of Epstein's, leading to him being identified in a Florida court on the case. Andrew was never charged for any crimes but his connections to Epstein were a PR nightmare for the palace.[10]
Prince William's Dancing Is The Latest Of 10 Shocking Scandals To Rock The Royal Family