The horror genre has had a spectacular resurgence in pop culture in the past few years. With scary movies, TV series and video games taking center stage in the eyes of general audiences, it was only a matter of time before literature caught up. Since short horror stories and creepy pastas have become a staple of Internet culture all on their own, let's shine a light one the best horror novels we have gotten in the last ten years:
Top 10 Horror Short Films That Will Keep You Up At Night
10

The Sun Down Motel (2020)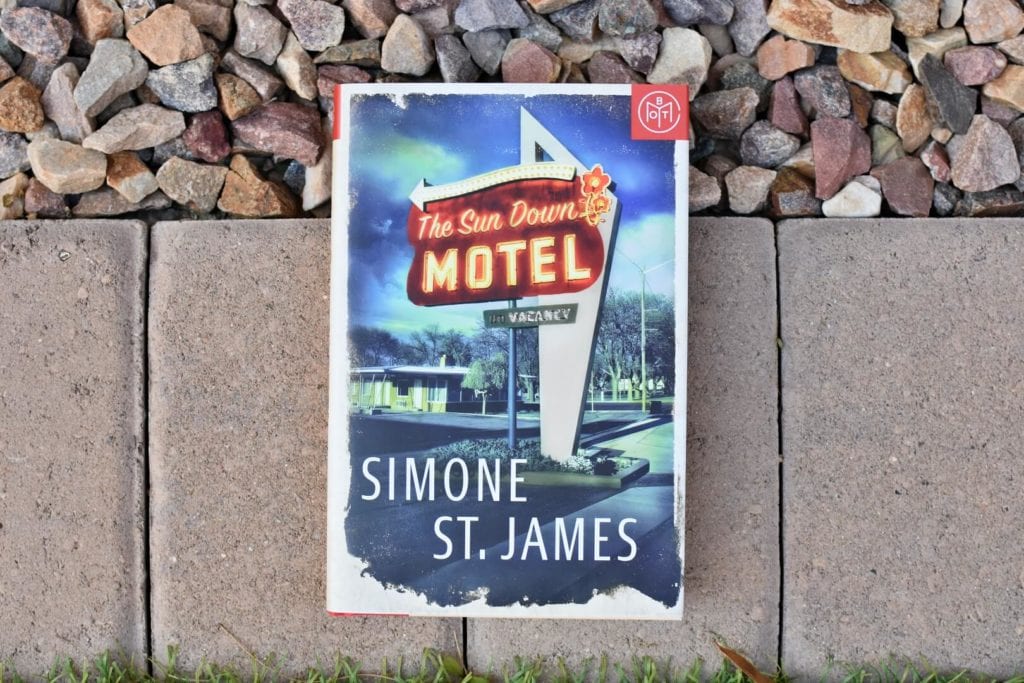 In 1982, Viv decides to get a new job to help finance her upcoming move to New York City, where she seeks a new beginning away from her crappy little hometown of Fell, in upstate New York. She begins working the night shift as the clerk of the local Sun Down Motel, and while she is excited about being able to pay for her move, Viv quickly realizes that something in this place doesn't quite make sense. 35 years later, in 2017, a young woman named Carly Kirk moves to Fell and becomes the night clerk of the roadside motel as well, determined to solve the mysterious disappearance of her aunt Viv, back in '82.
This insanely intelligent and creepy psychological thriller was written by Simone St. James, author of the award-winning bestseller "The Broken Girls". A highly compelling ride with amazing characters, "The Sun Down Motel" is a masterclass of mystery that benefits from the format of dual timelines, with one set in 1982 and the other in 2017. St. James brings us a brilliant mix between murder mystery and supernatural horror, all wrapped up in a book that will leave you on the edge of your seat from start to finish.
9

Penpal (2012)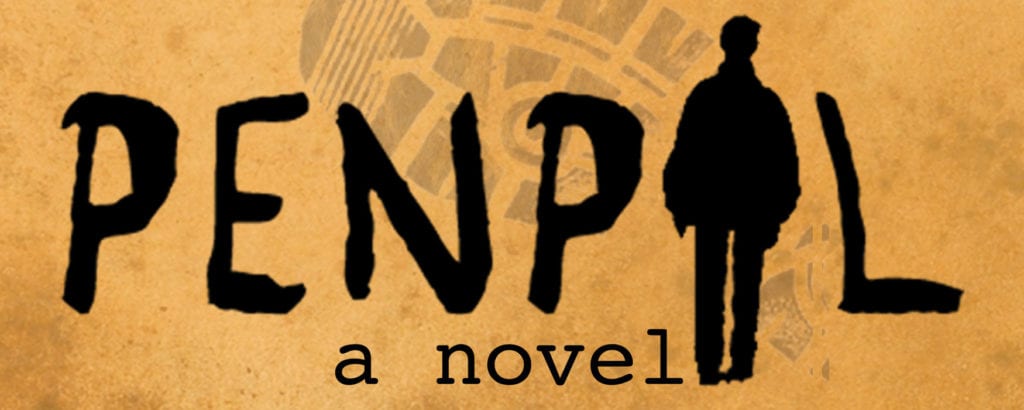 Inspired by the famous Reddit creepy pasta, "Penpal" is a quite complicated novel to describe. In essence, it is the story of an unnamed narrator who is trying to piece together a series of strange and terrifying events from his childhood that never made sense to him. The more he dives into it, the more he realizes that all of these experiences are connected by something. Something that may have been following him since he was born. Something that may have shaped every single aspect of life has he knows it.
The least we can say about "Penpal" is that it is incredibly unique. Author Dathan Auerbach doesn't pull any punches with this novel, and he takes the broad idea of a mystery in such a dark and disturbing direction that it will often make you question the very nature of the story. The book is short, but entirely worth it, and it will stay with you long after you read it.
8

The Twisted Ones (2019)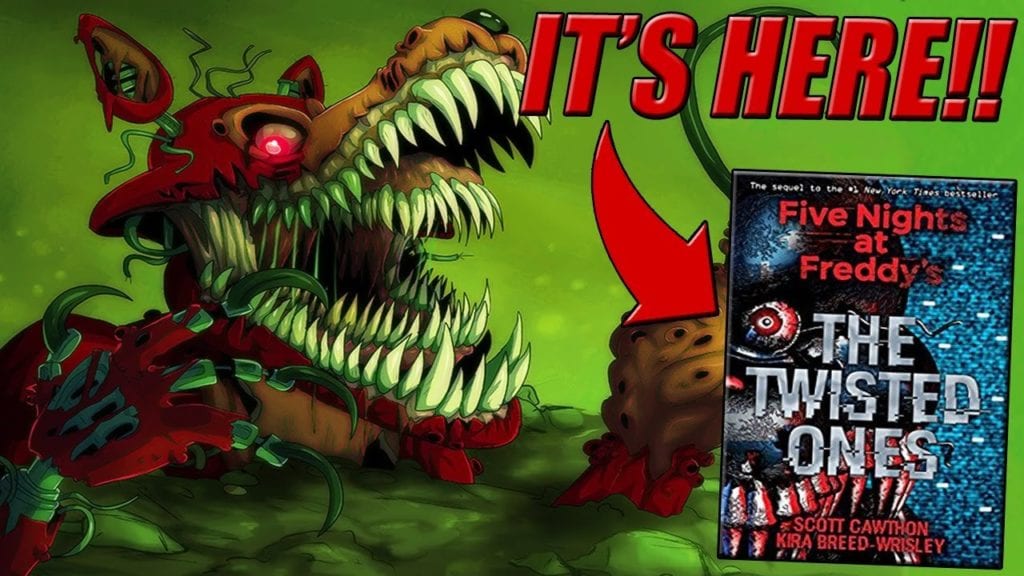 After the passing of her grandmother, Mouse is asked by her father to clear out her isolated home and take care of her dog for the time being. Always willing to help, Mouse accepts. While the task reveals itself to be challenging at first (it turns out her grandma was a hoarder), things truly take a dark turn when she finds her step-grandfather's secret journal, which seems to detail the antics and whereabouts of a mysterious colony of terrifying beings located in the woods around the house. As she investigates to figure out what exactly the journal is about, Mouse begins to uncover the petrifying secrets of her grandmother's house.
Written by T. Kingfisher (also known as Ursula Vernon), "The Twisted Ones" is a creepy and anxiety-inducing book with an amazing protagonist and narrator at the center. Despite the horrifying events taking place throughout the story, the book is also full of Vernon's signature sense of humor, which offers a great sense of balance that is necessary for the realism of the narrative. "The Twisted Ones" is a must-read. Don't miss it!
7

Beneath (2017)

Cora, a talented no nonsense reporter with a sensitive past, is sent to rural Georgia to cover a disturbing story about an Appalachian cult of snake handlers. There, she meets Father Michael, the charismatic priest at the head of the town's church, who seems to be hiding something behind his likeable smile. Realizing that something is seriously wrong with this town, Cora decides to set aside her past trauma, determined to uncover the church's secrets and take down the cult at all costs.

"Beneath" is definitely one of those books that isn't what it seems at first glance. The unpredictable nature of the story is definitely a signature of its author, Kristi DeMeester, who is originally known for her incredible short horror stories that flip themselves upside down with mind-bending twists. This debut novel is as dark and distressing as one could expect (if not more) and the brutal shift in the story will make you unable to put it down.
6

Summer, Fireworks & My Corpse (2010)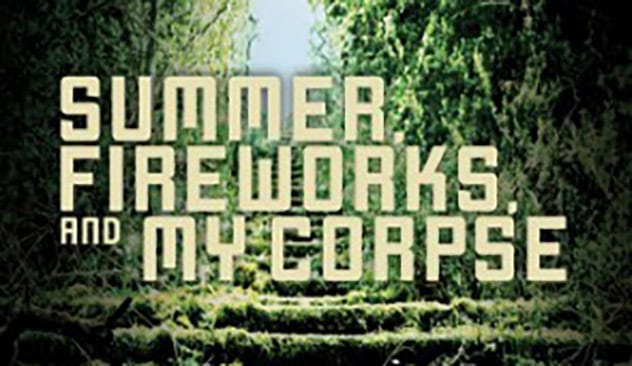 "Summer, Fire Works & My Corpse", released in September 2010, is a compilation of three separate horror stories (including a 200-page short novel) written by legendary Japanese author Otsuichi.
The first story (after which the book is titled) is about the murder of a nine-year old girl named Satsuki, and the subsequent cover up of her murder by the boy and the girl she trusted and believed to be her friends. In Otsuichi's signature creepiness, the story is narrated by the deceased Satsuki…after her death.
The second story, titled "Yuko", is a masterpiece of unpredictable storytelling about a housekeeper who grows suspicious of her new employer, a kind but strange old man who forbids her from going in a specific room of the house, claiming that his sick wife is resting in it. The more time passes, the more she begins to question if this "wife" actually exists.
The third (and longest) story, titled "Black Fairy Tale", is a particularly somber and unsettling mystery about a teenage girl who loses an eye in an accident and receives a transplant to have it replaced. Immediately after, she starts to see strange things that obviously aren't really there, and she realizes that she can somehow experience the memories of her new eye's original (and very dead) owner. Her terrifying visions quickly begin to consume her life, especially when they put her on the trail of a missing young girl.
Top 10 Modern Horror Novels More Terrifying Than A Stephen King Book
5

The Institute (2019)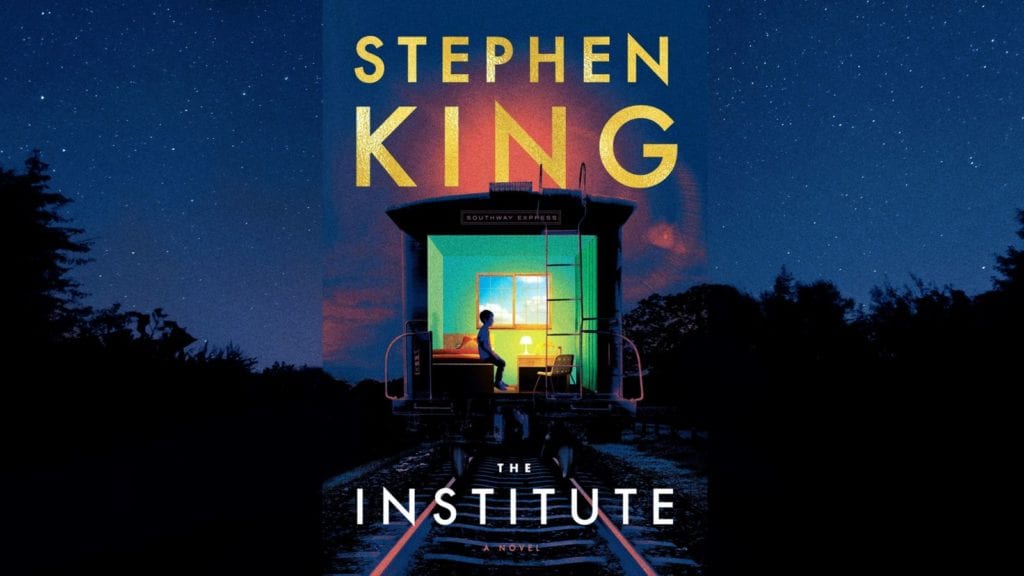 In under two minutes, Luke Ellis' life is completely transformed. His parents are silently murdered by mysterious intruders, he is kidnapped, thrown in an SUV and driven away from his home in Minneapolis. Just like that. When he wakes up, he is trapped in a room that looks just like his, but without windows. He quickly finds out that he's not alone in this place. There are other kids, who are just like him — special.
Now held captive in the titular institute, Luke and the others try to navigate their new environment as they are taken by the abusive staff to undergo strange and terrifying experiments against their will. Together, they begin to craft a plan to escape this place, under the nose of Mrs. Sigsby, the powerful and terrifying director of the institute.
Most people view Stephen King as a classic horror writer (which he is) and, as a result of that status of legend, most people don't seem to be aware that he is still releasing books to this day. And they are just as good as his classics. Case and point: "The Institute". This incredible book has been nicknamed by many "the hardcore Stranger Things" and, given how Stephen King properties have been received by the entire world since the 80's, and given how his work actually inspired Stranger Things, it is no surprise that Hollywood has already swooped in to adapt it into a limited TV series.
4

Someone Like Me (2018)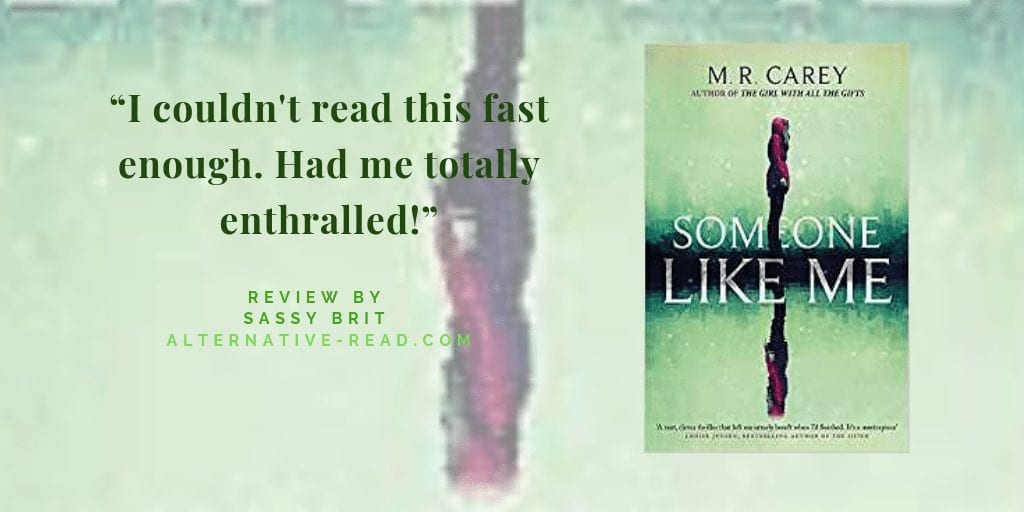 Ever since she escaped the claws of her excessively abusive ex-husband by finally fighting back, Liz knows something has changed in her. She is a good person — kind, calm, polite and loving of her two children, but there is another part of her that sometimes comes out, and she doesn't quite understand it. It's almost like someone else is controlling her body at times. Someone angry, violent and vicious…someone that will do anything to get what she wants. And it looks like that someone is slowly trying to take her place.
M.R. Carey's come back to horror is an absolute home run. A powerful story about coping mechanisms and the various forms of domestic abuse, the subjects tackled in this novel are handled with grace through an absolutely terrifying narrative. Following Liz has she loses control of her own mind and body is nightmare-inducing, and it is only a part of what makes this book so creepy. "Someone Like Me" is gripping, intelligent and extremely efficient. One of those books you will undeniably struggle to put down.
3

The Vanishing (2014)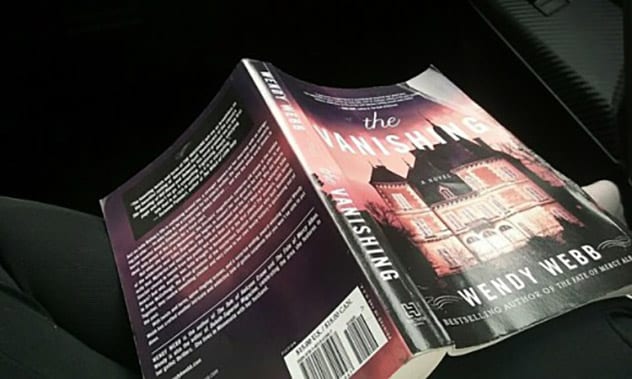 After scamming strangers, family and friends out of millions of dollars, Julia Bishop's husband commits suicide, leaving her alone to face the consequences of his crimes. In desperate need of a fresh start, Julia is presented with a strange opportunity when the son of a famous author everyone believes to be dead appears on her doorstep, and offers her to come with him and become his mother's companion in her secluded home of Havenwood, where she has been living away from society for decades.
Though she is a bit weirded out by the request, Julia accepts. After all, this might be the only chance she has to leave her past behind and start over. But as soon as she sets foot in this hidden house, things get weird. Everyone seems a bit too nice in Havenwood, and a bit too accommodating. The house itself is a bit too familiar, as if every hallway gives Julia a sensation of deja vu. And she could swear that the paintings are whispering things to her.
Wendy Webb is no stranger to great horror. She is one of the masters of contemporary supernatural thrillers, and "The Vanishing" is a perfect example of that. Full of fantastically written characters and a core mystery that will make you go crazy, this book is a true marvel of detail-oriented build up, with a twist that will hit you like bricks when it all comes to a head.
2

NOS4A2 (2013)


Victoria McQueen, a gifted young girl with a supernatural ability to find lost things, is the only child to have ever escaped Charles Manx, a not-so-human maniac that kidnaps children and takes them to a terrifying place he calls Christmasland. Now that she is an adult, tormented by the trauma of her childhood, Victoria tries difficultly to move on…until one day, Manx escapes from prison. Victoria immediately understands that Manx is coming to get his revenge, and she knows exactly how he plans to do it: Victoria has a son, and Manx is going to send him to Christmasland.

This book is too strange and full of surprises to appropriately describe in a few lines. It is a big book, with a complex story so fundamentally unusual and trippy that it is almost impossible to talk about it without spoiling it. Stephen King's son and modern horror legend Joe Hill brings us one of the most unique novels ever written, regardless of genre, with a world unlike any other. "NOS4A2" is profoundly disturbing, and it is without the shadow of a doubt an absolute must-read of the horror genre as a whole, with one of the scariest villains of all time to get under your skin.

A TV adaptation of "NOS4A2" debuted in 2019 on AMC, with Ashley Cummings in the role of Victoria, and none other than Zachary Quinto in the role as the nightmare-inducing Charles Manx. Unfortunately, with mixed reviews and a failure to properly market the show to general audiences, AMC cancelled the series after 2 seasons, and is currently shopping it around, with fans hoping that it will get picked up by another network.
1

The Winter People (2014)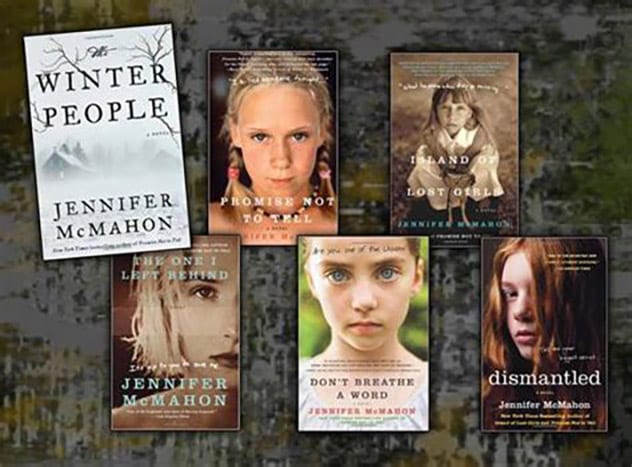 When her mother suddenly vanishes without a trace, 19 year-old Ruthie and her little sister Fawn decide to do whatever it takes to find her. As they search their West Hall home for clues, Ruthie comes across a hidden diary that belonged to the previous owner of the house, Sara Shea, who was found dead under mysterious circumstances a few months after the death of her daughter in 1908.
Before she knows it, Ruthie finds herself at the center of a dark mystery that surrounds her mother, her house and their town — it seems like unexplained disappearances are not rare in West Hall, and it looks like Ruthie's mother has been hiding some secrets that could explain why history repeats itself in this house. At the same time, a woman named Katherine arrives in town, looking for answers regarding the death of her husband, who secretly came to West Hall before dying in a car accident.
New York Time bestselling author Jennifer McMahon delivers her best novel yet with "The Winter People". A gripping, thought-provoking page turner with a dark and eery winter atmosphere like we've never quite seen before. It is incredibly well written and bone chilling, with an ending that reveals a true mastery of foreshadowing. "The Winter People" will leave you completely speechless, and it will definitely keep you up at night long after you read it.
Top 10 World Famous Books That Got Rejected