When you picture an occultist, the typical image that comes to mind is a wizened sixteenth-century figure pouring over mysterious runes and ancient scrolls. But the dark magicians of today are more likely to found hunched over a MacBook, tweeting their favorite herbal recipes and live streaming to their online coven.
In this technological age, supernatural forces have found enormous popularity on social media, especially under quarantine. In fact, for many practitioners, online witchcraft is a lucrative business. Over the past five years the US psychic services industry has grown to the value of $2 billion dollars.[1]
Gone are the levitating broomsticks and ill-fated familiars. The new generation of keyboard mystics peddle their wares on Instagram, link up over Zoom and are even able to cast spells using emojis. These are ten of the ways that dark magic is infiltrating social media.
Top 10 Films With Creepy Links To The Occult
10

Anti-Trump Witches Hex The US Election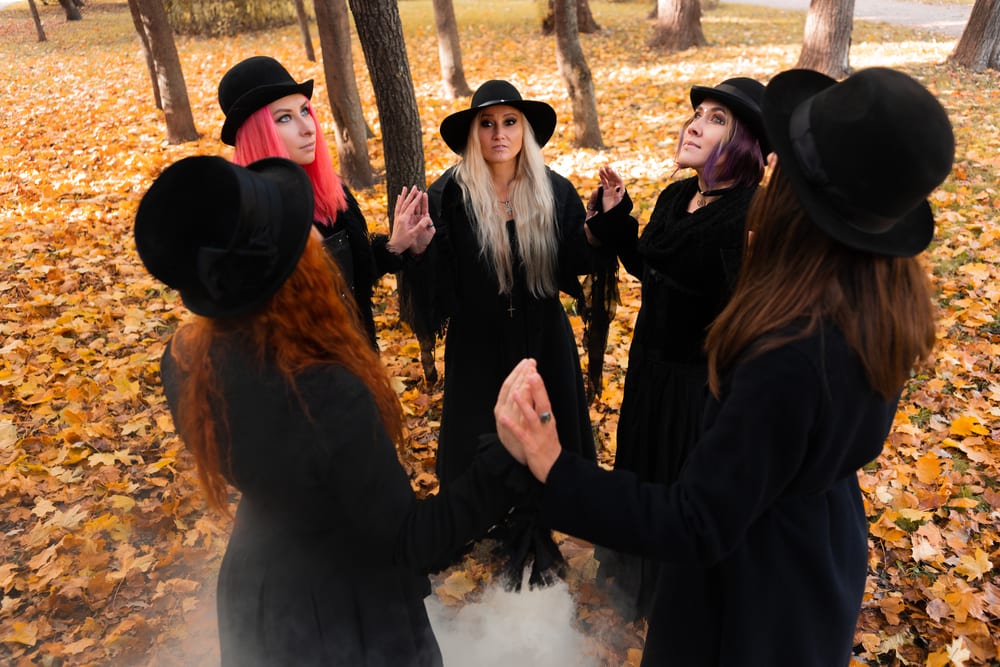 The 2020 presidential election has been one of the most controversial and divisive in US history. Joe Biden's victory has been met with delight and fury in equal measure, along with accusations of voter fraud from Donald Trump and many of his supporters. But was there more to Biden's triumph than meets the eye? Was there, perhaps, some kind of magical intervention?
It sounds bizarre, but occultists across the US believe their political incantations helped swing the vote in Biden's favor. On Halloween, three days before the election, magical activist Michael M. Hughes encouraged thousands of witches to convene online for a ritual that he said would rid the country of President Trump. Participants were instructed to chant cleansing spells, light politically-decorated candles, and cover maps in blue paint, all beneath the glow of a full blue moon.
Together, Hughes claims, he and his followers were able to invoke the power of their ancestral spirits and raise "a mighty blue wave" to propel Biden into the White House. There, they say, he will "wash away the corruption and injustice and wickedness of Donald Trump and the Republican Party in a peaceful transition of power."[2]
Political magic might sound like a relatively modern invention, but its origins date back centuries. During the Second World War, some Britons called on magical intervention to protect themselves from Nazi invasion. And in the US, a feminist group known as W.I.T.C.H. first descended on Wall Street in protest in the 1960s, and are still protesting against capitalism to this day.[3]
9

Casting Spells With Emoji Magic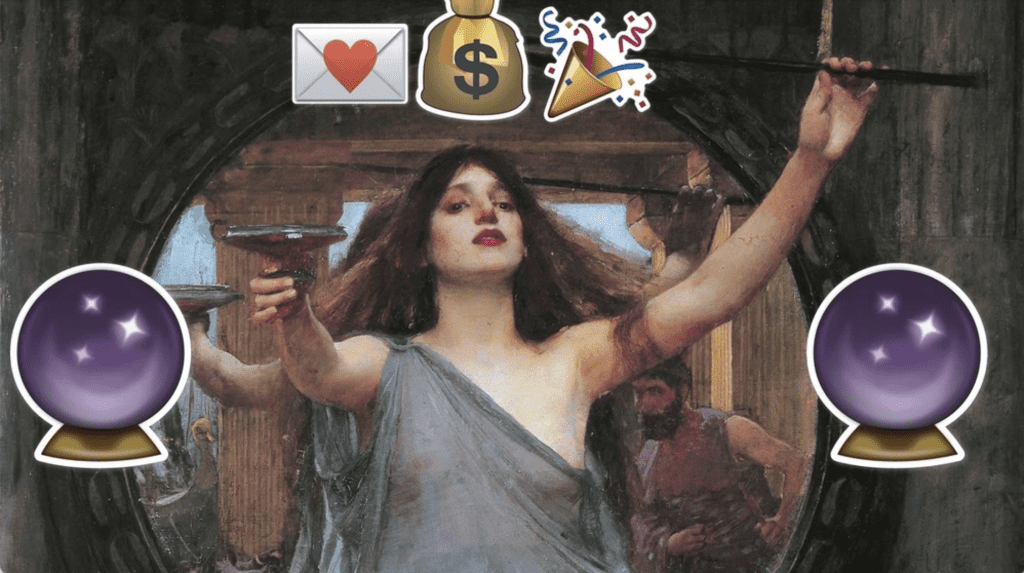 Runes and symbols are valuable tools in the world of black magic. For years, witches and wizards have used pictorial sorcery to conjure up their needs and desires. In fact, image-based magic – known as sigil magick – is a longstanding tradition whose origins date back to medieval times. But now, in the age of social media, casting spells with Gothic runes feels a little old hat. So, tech-savvy sorcerers found a way to give sigil magick a modern-day face lift, using an icon of the 21st century: the emoji.
With emoji spells, a new generation of witches and wizards are said to be able to produce incantations from the comfort of their cell phones. The key, sigil experts claim, is to be direct when casting the spell. Visualize your intentions clearly, then translate them into emoji and send them out into cyberspace. So if you are searching for your keys, for example, you might cast a magnifying glass emoji, followed by an image of keys. Or, for something more substantial, to find a romantic partner it is recommended that you send a series of love heart emojis, interspersed with images that represent the personality traits you find most attractive.
Emoji magic might seem like complete nonsense, but experts claim that weirdness is actually part of their power. "After all," as one Californian witch explained to Vice magazine, "being silly and strange is part of being a witch."[4]
8

Black Magic Healers On Instagram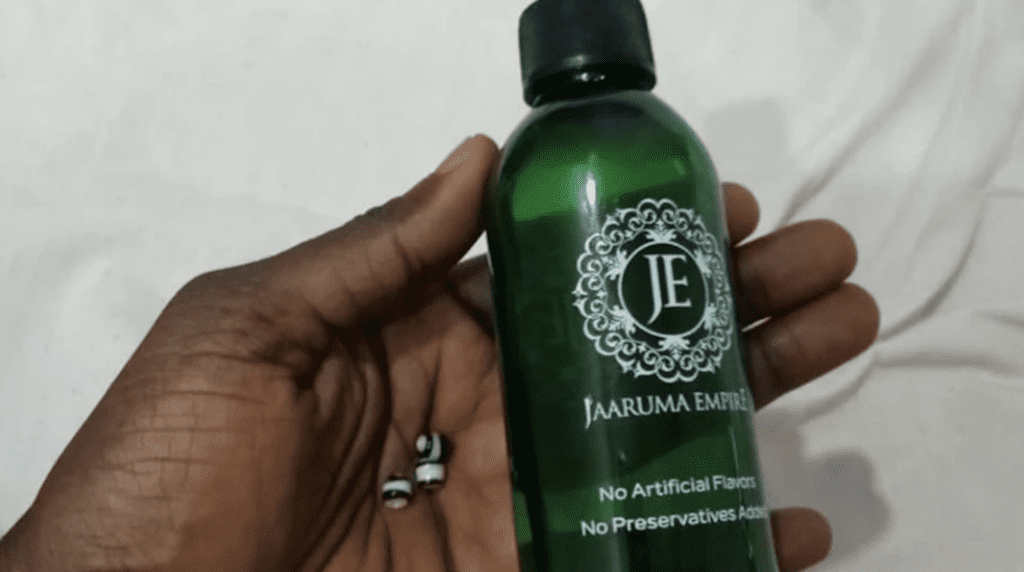 The black magic renaissance is taking root across the globe. In recent years, the West African customs known as juju have seen a huge resurgence. Renowned figures like British musician J Hus have helped bring the dark arts into vogue, and some spiritualists are racking up hundreds of thousands of followers online.
West African spiritual leaders, or babalawos as they are known locally, are now taking on the role of relationship therapists. Through stylish Instagram accounts, customers now have access to all kinds of black magic artifacts. An eligible young woman, for example, might splash out on herbal medicine, hoping it might help her attract a wealthy lover or two. On the other hand, a jilted wife with an unfaithful partner might find herself in need of a blue eye bracelet to bring her husband back home.
As the popularity of juju grows, its ethics are increasingly called into question. Skeptics doubt the morality of using ritual magic to manipulate a partner. In 2019, one woman was lambasted online after she admitted to sneaking some of her menstrual blood into her lover's meals. Nonetheless, regardless of its ethics, the juju revival lives on.[5]
7

Romania's Supernatural Revolution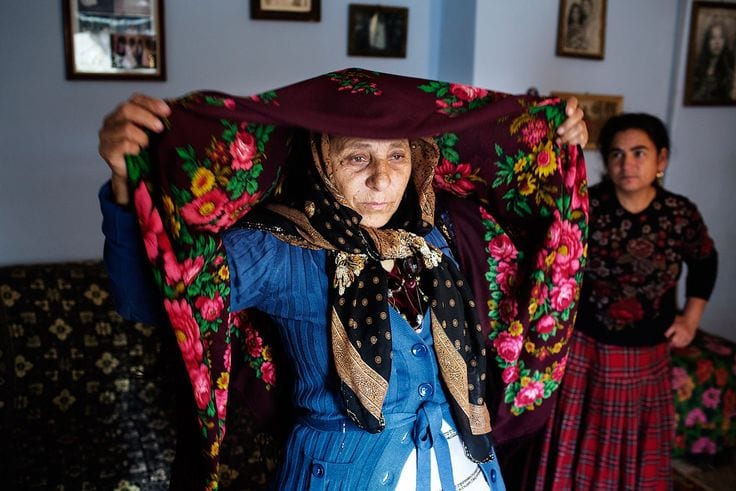 In areas of Eastern Europe, sorceresses and healers are highly revered. Girls are brought up from a young age to be in tune with the supernatural, their mothers passing down ancient rituals and spiritual customs. But in Romania, some of these young women are breaking with tradition. A new generation of witches – or vrajitoare – have discovered that the internet gives them access to a much wider audience of clients, and the potential to make a lot more money.
The vrajitoare's internet success, however, has not gone unnoticed. Over the last decade, the Romanian government has brought in tighter regulations on online magical activity. In 2011, then-president Basescu made the historic decision to introduce an income tax for witchcraft. The new tax split opinions among witches. Some embraced the decision, believing it would cement the vrajitoare as respectable businesswomen in Romanian society. Others, it was reported, stomped up to the banks of the Danube and starting hurling poisonous mandrake into the river.[6]
6

School Of Black Magic


Occultists are people of tradition. Magic and the dark arts are passed down through the ages, generation to generation, the old educating the young. Previously if a budding occultist wanted to study techniques for Chinese divination or astral projection they would need to seek out an expert in the dark arts. But now, you can learn almost all of it from the comfort of your computer, courtesy of an eccentric magician called Jason Louv.

Louv's career path is an interesting one to say the least. Throughout his life he has helped develop artificial intelligence at Google, worked on Buzz Aldrin's project to colonize Mars, and written a number of books with the late Genesis P-Orridge of Throbbing Gristle. Now he dedicates his time to running the only online school of the dark arts: magick.me. At Louv's school, students can learn all manner of mystic subjects, from neuro-linguistic programming to psychic protection. He even teaches pupils how to meditate like Aleister Crowley – the English occultist known for being "the wickedest man in the world."[7]

10 Unsolved Murders With Strange Links To The Occult
5

TikTok Witches Curse The Moon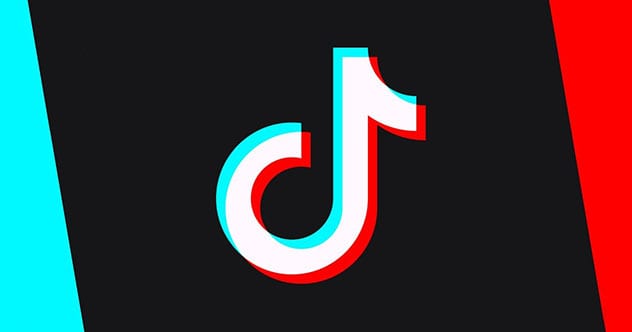 TikTok might seem like an endless blur of novelty dance crazes and cringe worthy lip-syncing, but the video app has a strange occult underbelly. The social media app is home to a vast network of magical practitioners, astrologers and niche spiritualists, all of whom exist online in relative harmony. Or at least that was the case, until summer 2020 when it emerged that a small group of amateur witches had tried to place a curse on the moon. Then people started to lose their minds.
Of course, as if it even needed pointing out, their actions had no effect on the moon. All of the celestial bodies came out of this completely unscathed. But, for people who believe in the existence of magic, the moon is a sanctified object. To even attempt to place a curse on it is seen as grossly offensive, and when the news came out people were understandably outraged.[8]
4

Haunted Items For Sale On eBay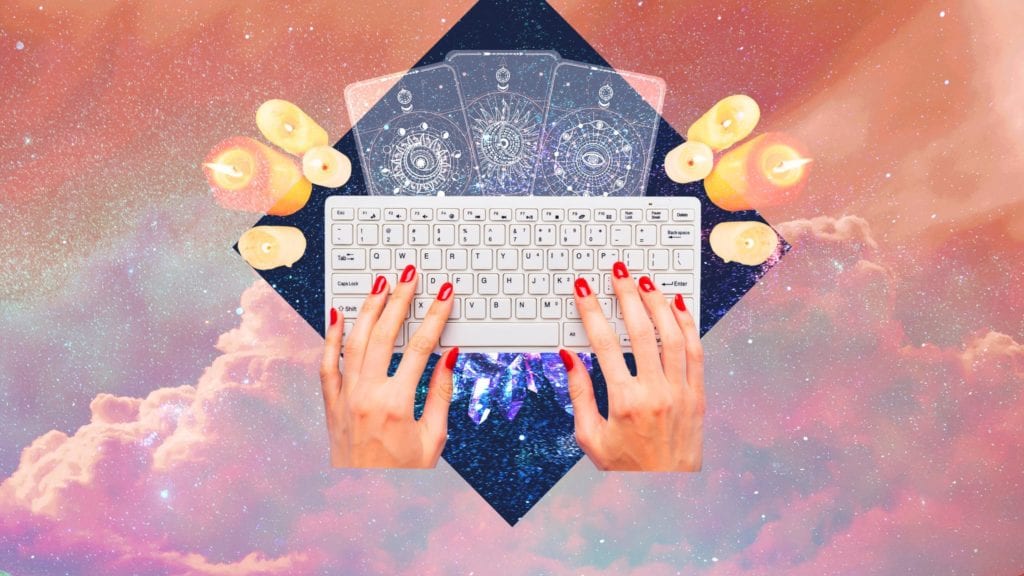 Hundreds of years ago, if two dark magicians wanted to trade haunted items they might do so at a discrete midnight rendezvous. Under the cover of darkness, far for the prying eyes of any lynch mobs or witchfinder generals, the occultists would go about their shadowy business. These days, the buying and selling of macabre trinkets is much less clandestine. Fancy treating yourself to a haunted figurine, or maybe a possessed marionette? No bother, just look on eBay.
The e-commerce site might seem fairly innocuous, but beneath the surface lies an entire industry dedicated to the sale of haunted items, predominantly dolls. For the right price you might be able to bag yourself Polly, a wide-eyed figurine who is apparently able to mess with the temperature of the room. Or perhaps Charles, a woolly-haired clown, who is said to be fond of banging doors and letting out the occasional howl. These paranormal collectibles retail at anywhere from a few tens of dollars to the best part of $7,000. The suppliers, however, insist they have no interest in profit; their only aim is to help the spirits inside the dolls find peace.[9]
3

Coven Meetings On Zoom


Double, double toil and trouble; fire burn and cauldron bubble. The archetypal witches' coven is the one set out by William Shakespeare in his classic 17th century play Macbeth. Lurking malevolently in the shadows, the weird sisters conjure up all manner of twister incantations to wreak havoc over the Scottish King and his associates. But imagine the Bard were born four hundred years later, and decided to write his play in the year 2020. Under quarantine his witches would meet, not in thunder, lightning, or in rain, but sat in front of a laptop screen conversing over Zoom.

It sounds ridiculous, but the covid-19 pandemic has affected all aspects of modern life, and ritual magic is no exception. Witches from across the world have been forced to stop convening face-to-face and take their meetings online. But the covens are using the time productively, teaching each other to read tarot cards, practicing occult writing, and sharing readings from books and scriptures, all via the power of online video conferencing. In fact, when one shop in Michigan decided to celebrate the Spring Equinox on Facebook Live, they received a record turnout, with some 4,000 people choosing to participate.[10]
2

WitchBlr


The online dark arts boom has attracted people from all walks of life, and that includes multi-platinum musicians. In 2017, Lana Del Rey revealed herself to be "a bit of a mystic at heart" and announced her intentions to place a curse on Donald Trump. Del Rey's proclamation was met with rapturous enthusiasm, especially on Tumblr, where occult practices have been flourishing over the last few years.

Tumblr's witchcraft community – or WitchBlr as they describe themselves – is a thriving subculture. Across the site, wannabe mystics can learn a vast range of occult traditions, from crystals and candles to curses and palm reading. WitchBlr is a highly-stylized mix of cultural teachings, discussions, and wholesome means. Now, with the endorsement of "pagan pop star" Lana Del Rey, these young enthusiastic occultists hope their community will reach an even wider audience in years to come.[11]
1

Church of Kek


As seen earlier in this article, witchcraft and sorcery have found huge popularity among the Biden-supporting liberals of the United States. But the Democrats are not the only ones who are now enamored with the supernatural. The dark arts renaissance is gripping people across the political spectrum, from the anti-capitalists of the far-left to the internet-loving alt-right.

In fact, many of the alt-right have begun to create their own quasi-religion, a Pepe The Frog-inspired craze known as the Cult Of Kek. Although the Cult Of Kek is undeniably a child of the internet, its roots stretch back to ancient Egypt. In the age of pyramids and sphinxes, people believed in a mischievous deity known as Kek, who ripped through the country causing mayhem and had the head of a frog.

For the Pepe-obsessed alt-right, a god that combines both mischief and frogs seemed too perfect to resist. Hence the Cult Of Kek was born, the semi-ironic online movement whose power is said to lie in the strength of meme magic. Followers of the cult, which one member described as "very funny and at the same time very serious", are said to use trolling as a form of incantation. Back in 2016, Kek-followers inundated their social media feeds with endless Donald Trump Pepe memes in an attempt to sway the US elections.

"By saturating the web with these images of Pepe, they were trying to somehow make reality reflect the net," explained Gary Lachman, an expert in modern mysticism. "It wouldn't be the first time that extreme right conservative groups have employed the supernatural. The Nazis did exactly that. Creating a narrative and associated belief system has always been used as propaganda."[12]

10 Modern Attempts To Police The Occult