When you walk through a ghost town, it's usually easy to see why people would leave. There could be an eternal fire burning underground like in Centralia, Pennsylvania. France has at least six abandoned towns in ruins due to German raids during WWII. But if you're walking through a ghost town with perfectly good buildings, a decent location, and a stable political environment, then why would someone abandon a perfectly good town? Here are the top 10 towns that people abandoned for no apparent reason.
10

Dudleytown, Connecticut: The Dark Forest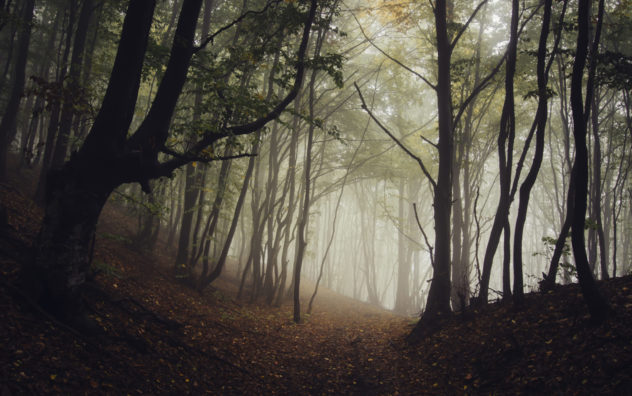 Atop of a hill in the quiet, forested Connecticut town of Cornwall is an abandoned village isolated from the rest of the world. Dudleytown, which sits in the now-private "Dark Entry Forest," was settled in 1747 by the Dudleys. Not only is it abandoned, but according to local legend, cursed, as well. Dudleytown started like any early settlement, where people built homes, farmed land, and lived happy lives, even forging iron. But as time passed, it seemed as though the village was doomed to fail. As the local iron industry in Cornwall died down, so did the area's population. By the late 19th-century, Dudleytown was abandoned, with the last resident giving up in the early 1900s.
Even though a decline in the local economy is the logical explanation for the settlement's abandonment, there are more interesting reasons why no one lives there anymore. Because of a curse brought over from England by the original settlers, anyone who tries to live there goes insane. Paranormal investigators Ed and Lorraine Warren claimed Dudleydown to be demonically possessed in the early 1970s. Although the people who live in the neighborhood near "Dark Entry Forest" claim there's nothing in the remains of Dudleytown, amateur ghost hunters who've trespassed insist that there is and that the ghosts and demons the settlers encountered were real.
9

Ordos Kangbashi, China: Ghost Town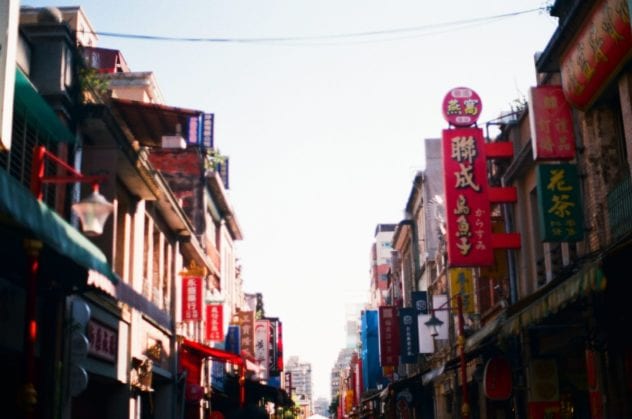 Ordos Kangbashi was supposed to be China's next modern city, with the capacity for one million people to call it home. The city's goal was to have 200,000 people living there by 2020, but with delayed construction and high property taxes, they missed their mark by 47,000. Though technically not abandoned, it is the world's largest ghost town. With beautiful architecture, plenty of real estate, and potential jobs, there is no reason Ordos Kangbashi should be as empty as it is.
8

Parksville, New York: Doomed to Depression

There's nothing wrong with Parksville, New York, but no one wants to live there for some reason. The first documented settlers of Parksville, Martin and Eber Hall, arrived in the 1800s, with William Park jumpstarting the hamlet's community and industry. It was a prosperous community, bringing charm to the Catskills. The Ontario and Western (O&W) Railway that ran through the town made it easy for people to travel to Parksville for a peaceful summer getaway in the country.

The Great Depression drastically changed this vacation dynamic. A large number of Parksville's 100 hotels and resorts had to close down. Still, a few of the town's major hotels remained open, including Young's Gap. Despite the town's seeming resilience, the decline of the popularity of the O&W meant less foot traffic. The last trains ran through Parksville in the 1950s. Hope shined on Parksville in the late-1980s and 90s, when Route 17 brought traffic through the town. But again, another travel hiccup got in the way of Parksville's true return. New York converted Route 17 to Interstate 86, which redirected traffic out of the town. This change rendered Parksville, once again, without its main source of people. Local business owners have tried a few times to bring the once-bustling town back to its former glory, yet it remains abandoned.
7

Thurmond, West Virginia: Haunted Train Town

Another train town turned ghost town, Thurmond, West Virginia is a well-preserved slice of American coal mining history. But what led to the population's decline from 500 in 1930 to a mere five people in 2010? Some people believe the decline is due to Dun Glen's burning, one of the town's famous hotels. The Dun Glen was the site of the world's longest-lasting poker game. No, it wasn't just a few hours, not even a few days. It lasted 14 years! But between the collapse of the Dun Glen and the near inaccessibility to the town's commercial zone until 1921 by a single road, the town could never regain its footing. Now, outside of claims that ghosts of the past haunt some of its structures, the old Thurmond train depot acts as a visitor's center for the New River Gorge National River.
6

Adaminaby, Australia: The Drowning City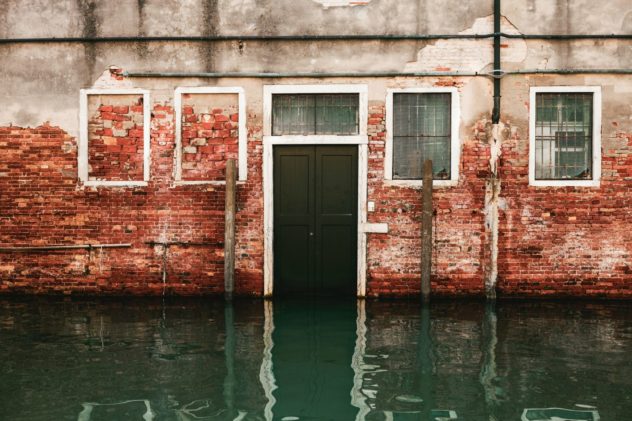 You can leave your town forever for several serious reasons: crime, war, economic depression, etc. Then you can decide to leave your town because it was relocated. This was the case with Adaminaby, Australia. The people abandoned their town for no reason of their own; they had no choice. In 1957, the government relocated 700 people to make way for the manmade Lake Eucumbene. Some homes were physically moved, but the lake drowned most of the town's original structures. Only about 250 people decided to stay—a major drop in population. After a 2007 drought dried up the lake, the ruins of the first Adaminaby surfaced.
5

Roanoke Colony, North Carolina: Disappearing Act

This Roanoke Colony, also called the "Lost Colony," is one of the U.S.'s oldest mysteries and still draws speculation from historians. 115 English settlers arrived on Roanoke Island in August 1587. The next year, the governor of the colony, John White, sailed back to England for fresh supplies. When he returned three years later, he couldn't find a single soul—not his wife, daughter, or any of the other people who came over with him. All he found was a post with the word "Croatoan" carved into it. This leads some archeologists to believe that the colony relocated to what we now call Hatteras Island.
4

Glenrio, New Mexico and Texas: Roadside Rubble

"Get your kicks on Route 66." That's what kept this former border town alive. When Route 66 fell out of favor, so did Glenrio, New Mexico, and Texas. Even though the population never hit over 30 in its heyday, it was still an important stop on Route 66. In 1938, film crews filmed John Steinbeck's adaptation of his novel "The Grapes of Wrath" for three weeks in Glenrio. And with the post-war economic boom in the 1950s, Glenrio's location along Route 66 put it in a perfect position to prosper—until the Rock Island Railroad depot closed and the government built Interstate 40. The new interstate rerouted traffic, meaning tourists no longer passed through the small town. By the 1980s, only two people lived there. It now sits abandoned, The Little Juarez Cafe boarded up, the town crumbling alongside one of America's once greatest highways. Still, there's no reason for it to stay abandoned. Perhaps one day, we'll see its revitalization.
3

Johnsonville, Connecticut: Twilight Zoning

Yet another Connecticut town that found itself unoccupied. In 1846, Emory Johnson built both his homestead and the Triton Mill on a 64-acre plot of land. As a result, the surrounding area was named Johnsonville. The story of what we know as Johnson Village in East Haddam, Connecticut, is one of terrible mismanagement. In 1965, Raymond Schmitt purchased the Neptune Mill from the Johnson family. He also bought the town's other buildings, including the Victorian chapel. Schmitt's goal was to turn Johnsonville into a historical tourist attraction, but it never panned out.

On top of that, lightning struck the Neptune Mill in 1972, and it burned to the ground. A problem with zoning laws in 1994 ultimately shut down Johnsonville, and the town fell into disrepair. A hotel company tried to revitalize Johnsonville in 2001 and turn it into a living community but failed. Several auctions later, a Christian organization based in the Philippines Iglesia ni Cristo bought the property in 2017. They are currently restoring the buildings and turning Johnsonville into a center of worship.
2

Rhyolite, Nevada: Glass Bottle Buildings

If you need proof that prospectors can build a booming town, then head over to Rhyolite, Nevada. Residents may not have stuck around for long, but it doesn't discount Rhyolite's colorful history. In fact, you'd think that, even after the financial panic of 1907, people would have stuck around. There was a Stock Exchange, Board of Trade, basketball games, a well-known red-light district, schools, electric plants—the list goes on and on. In 1906, the town built the Kelly Bottle House, made from the 50,000 discarded beer and liquor bottles from local saloons. Unfortunately, all those bottles ultimately meant nothing. With the steady decline of millwork, the population was zero by 1920. Today, the Bottle House is one of the only complete buildings still standing.
1

Inis Cathaigh, Ireland: Forgotten Island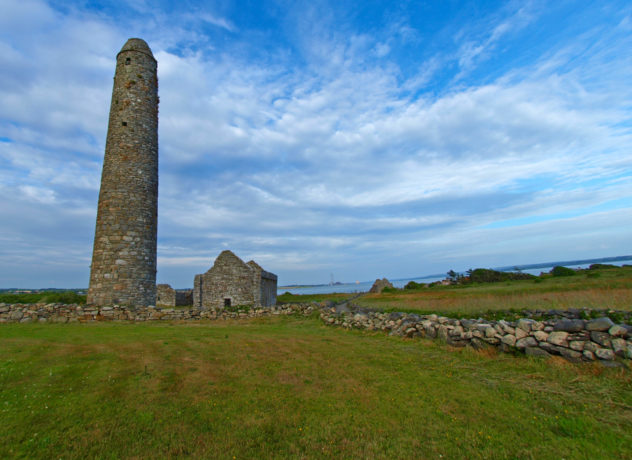 It's not every day you can have an island all to yourself, so why would you want to leave? In 1842, a handful of families called the island home. They were mostly Shannon Estuary Pilots and thrived during the famine. Inis Cathaigh also has a long ecclesiastical history and boasts St. Senan as its first bishop. It is a Catholic hotspot for tourists, and the Office of Public works runs a visitor center. Should you visit, you'll find an old artillery building, a ruined monastery, and an Irish round tower. But you won't find anyone living there. By 1969, the last people left the island.
So why do people leave these towns for no reason? Well, the answer is that there's always a reason, even if it's not obvious at first.