Cold-blooded killers who are caught for their evil deeds are sentenced in a court of law. Once they have been handed their sentence, they will most likely spend the rest of their days behind bars. However, some individuals, who are also in the prison system, believe a different kind of justice should be served and are willing to take matters into their own hands.
One of the most challenging problems that plague prisons is extreme violence between inmates. The Canadian Medical Association Journal found among prison inmates in the U.S. and Canada a lifetime prevalence of 87% for substance abuse, 56.7% for antisocial personality disorder, 22.8% for affective disorders, 15.6% for anxiety/somatoform disorders, and 2.2% for schizophrenia.
This breeding ground for hostility alongside these following cold-blooded killers entering prison with a lot of notoriety turned them into sitting ducks.
Top 10 Stupid Mistakes That Ended A Serial Killer's Career
10

Jeffrey Dahmer

Jeffrey Dahmer became known as "The Milwaukee Cannibal" when the partial remains of his victims—including a severed head in the fridge—were discovered in his apartment. He murdered, dismembered, and cannibalized 17 victims between 1978 to 1991. Dahmer was finally caught when an intended victim managed to escape from the building and alert the police.

Sentenced to life behind bars, Dahmer's sick and twisted sense of humor didn't make him any friends at Wisconsin's Columbia Correctional Institution. Dahmer was known to play with his food; sculpting his dinner to look like severed limbs and using ketchup as blood. Fellow inmate Christopher Scarver recalled, "Some people who are in prison are repentant—but he was not one of them."

On November 28, 1994, Scarver finally had enough. When he was left on his own with Dahmer in a gymnasium; he beat the cannibal killer to death with a 20-inch metal bar from a piece of gym equipment. Scarver said, "He started looking for the door pretty quick. I blocked him. He ended up dead. I put his head down." Dahmer died from his injuries on the way to the hospital—he was 32-years-old.
9

James "Whitey" Bulger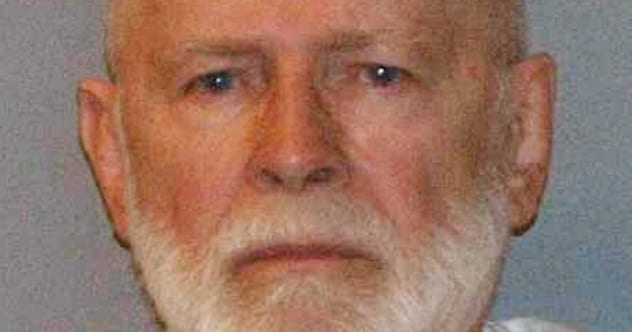 Boston's most notorious crime boss and murderer James "Whitey" Bulger was killed behind bars on October 30th, 2018. Whitey had many enemies as he was a known informant for the F.B.I. He was serving a sentence for his involvement in 11 murders when he was transferred from the Federal Transfer Center in Oklahoma to Hazelton, West Virginia. Less than 12 hours after the transfer, Whitey was killed.
Whitey was 89-years-old and wheelchair-bound when his two attackers wheeled him into a blind spot on the surveillance cameras and beat him to death with a padlock stuffed inside a sock. The beating was so severe it displaced his eyeballs and prison officials said he was "unrecognizable". One of the main suspects behind the murder was former Mafia hitman Fotios "Freddy" Geas who was serving a life sentence for the slaying of the Genovese crime family boss in 2003.
A close friend of the Bulger family said, "I hate to be morbid, but knowing the way of person he was, it's probably a long time coming, seeing that he was responsible for so many other families and people's misery over the years. There's an old saying, 'What goes around comes around.'"
8

Lee Roy Martin

Lee Roy Martin, also known as "The Gaffney Strangler", was an American serial killer active in the late 1960s. By day, Martin was a married family man and father to three sons. At night, he stalked women and teenage girls along secluded roads and forced them into his car before strangling and killing them. He also engaged in necrophilia with the bodies of the four victims that were dumped in wooded areas.

Following the murder of 14-year-old Nancy Rhinehart, Martin showed up at her funeral, and standing over her open coffin, he said, "She sure is a pretty girl, I don't see how anybody could have done this to her." He was finally arrested after his car was spotted at the scene of a crime. Later speaking of his crimes, he stated, "Sometimes there just ain't no news and people have to do things to make news."

Behind bars, he was stabbed to death by a fellow inmate, Kenneth Rumsey, at Central Correctional Institution, South Carolina, in 1972. Rumsey later hanged himself in his own cell.
7

Gerard John Schaefer

Murderer Gerard John Schaefer was a former Deputy Sheriff in Martin County, Florida. In 1972, he abducted two teenage girls and took them to a remote forest where he threatened to kill them or sell them as sex slaves. When he was called away on his police radio, the girls managed to escape.

Schaefer claimed he had abducted the girls just to scare them so they wouldn't hitchhike again—he was stripped of his police badge. Schaefer was released on bail and two months later he murdered two other teenage girls. He is also a suspected serial killer.

Behind bars, Schaefer tried to sue true crime writer Patrick Kendrick for describing him as "an overweight, doughy, middle-aged man who preyed on victims who were psychologically and physiologically weaker than him."

Then on December 3rd, 1995, Schaefer was stabbed to death in his cell by fellow inmate Vincent Rivera who had no apparent motive. Schaefer received a further 53 years added to his life sentence he was already serving for double murder.
6

Charles Schmid

Serial child killer Charles Schmid was sinisterly known as 'The Pied Piper of Tucson'. Since his early 20s, Schmid was known for hanging out with a much younger crowd and also for dating underage girls. He would lure in the girls with his fast cars and then groom them for sex.

Between 1964 to 1965, he murdered three high school girls. He was eventually caught when his best friend Richard Bruns went to the police after Schmid had showed him the bodies of two victims he had buried out in the desert. Schmid confessed he killed just because he wanted to know what it felt like. The press also compared his physical features to Elvis Presley.

Schmid met his end at the hands of two other inmates on March 10th, 1975, at Arizona State Prison. The inmates stabbed him a total 47 times and after losing an eye and kidney function; he later died from his injuries.
5

Richard Loeb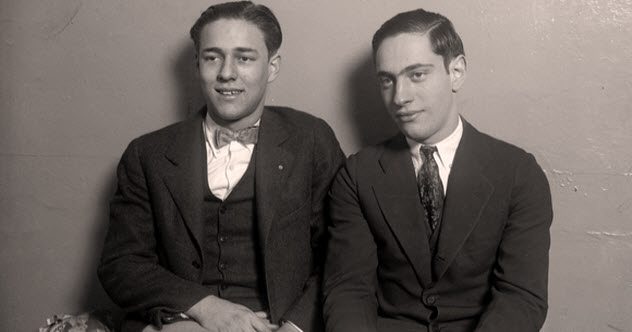 Richard Loeb and his partner, Nathan Leopold, murdered 14-year-old Bobby Franks in 1924. Loeb was born into wealth as the son of a senior executive at Sears but he eventually turned to shoplifting, vandalism and arson. Age 14, he met Leopold at the University of Chicago and the two child prodigies became obsessed with committing the "perfect crime".
They lured Franks into a car, hit him over the head with a chisel and later burned his face with acid to obscure his identity. They dumped his body in a lake and mailed a ransom note to the boy's father to put him off the scent. However, a distinct pair of spectacles dropped at the crime scene were traced back to Leopold.
They were spared the death penalty but Loeb soon faced another gruesome end. He was viciously beaten and killed by inmate James Day at Statesville Prison in Joliet, Illinois, who claimed the murderer had made sexual advances on him. Leopold, however, served 33 years in prison before he was paroled in 1958.
4

Thor Nis Christiansen

In 1976 to 1977, serial killer Thor Nis Christiansen targeted female students at the University of California in Santa Barbara. Born in Denmark, Christiansen was a promising student with a high IQ but he later dropped out of high school and began working as a gas station attendant.

Christiansen stole a pistol from a friend and became obsessed with a fantasy of shooting women then engaging in necrophilia—a fantasy he would eventually make a reality. His killing spree later earned him the nickname "The Mad Dane".

Christiansen's killing spree was referred to as "look-alike" murders as all his victims were strikingly similar. He was finally caught when his fifth intended victim escaped after being shot in the head and after her recovery, she met him again in a Los Angeles bar.

On March 30th, 1981, Christiansen died after being stabbed in the exercise yard at Folsom State Prison. The identity of his killer still remains unknown.
3

Donald Harvey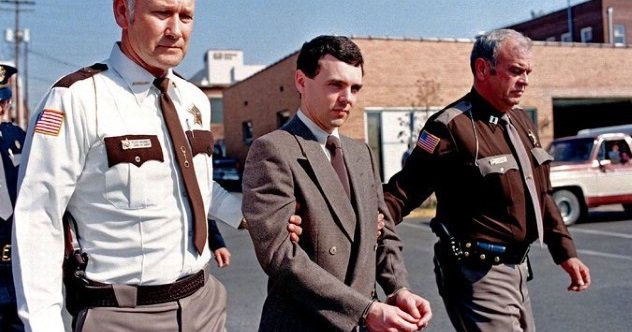 Donald "Angel of Death" Harvey admitted to killing more than 80 hospital patients in his care whilst he worked as an orderly in Ohio and Kentucky. Official reports state the victim count is more likely 40—57 patients.
The serial killer was active in the 1970s and 80s, targeting mostly cardiac patients; smothering them with pillows to "ease the pain". Other victims, he poisoned with arsenic and cyanide and he also let the oxygen run out in their tanks.
Harvey pleaded guilty to avoid the death penalty and was sent to Toledo Correctional Institution in Toledo, Ohio. On March 30th, 2017, Harvey was murdered by a fellow inmate, James Elliott. The Blade newspaper received letters from Elliot claiming he punched and stomped on Harvey in his cell. Elliot said he had grown up in Kentucky and knew the relatives of some victims killed by Harvey.
2

Léopold Dion

Canadian serial killer Léopold Dion raped 21 boys and killed four others after he was released early from prison. In 1940, Dion was sentenced to life in prison following a rape conviction. He was granted parole in 1956 but he then returned to prison after a conviction for raping a 15-year-old boy. Then in 1963, a parole board granted him release—again—and he went on to kill four young boys.

These tragic events led to a lot of fury from the public. Benoit Godbout, the executive director of the parole board, said: "The board honestly believed, after examining many reports, that the man was ready and would probably do well on parole."

On November 17th, 1972, Dion was stabbed to death by a fellow inmate named Normand Champagne. The inmate, who was known in the prison as "Lawrence d'Arabie" (Lawrence of Arabia), was later found not guilty of this crime by reason of insanity.
1

Albert DeSalvo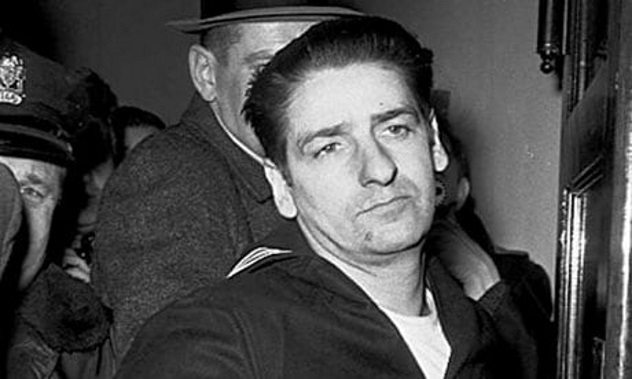 "The Boston Strangler" killed 13 female victims aged between 19 to 85; he broke into their homes and attacked them before strangling them to death usually with their stockings. "The Green Man" broke into over 400 homes and sexually attacked over 300 women throughout Massachusetts, Connecticut, Rhode Island, and New Hampshire. He was always dressed in green when committing these crimes which earned him this nickname.
Despite no physical evidence linking him to the crimes, Albert DeSalvo confessed he was both "The Boston Strangler" and "The Green Man." In 1967, he was sent to Walpole maximum security state prison (now known as Massachusetts Correctional Institution—Cedar Junction) to serve his life sentence. After six years behind bars, DeSalvo was stabbed to death in his cell.
Then finally in 2013, authorities reported that DNA found on the body of a murder victim in "The Boston Strangler" case is a 99.9 percent match to Albert DeSalvo. The victim's family had to wait decades for DNA technology to advance until DeSalvo was physically linked to the murder. Boston Police Crime Lab's lead forensic scientist Robert Hayes said, "I knew science would one day provide us with answers in this case."
Top 10 Sinister Tricks Serial Killers Used To Trap Their Victims