On February 9, 2013, the body of 21-year-old Canadian student Elisa Lam was discovered at the Cecil Hotel in downtown Los Angeles. Her death, while tragic, was not entirely shocking, as she had been missing for two weeks. The circumstances surrounding her death, however, continue to leave us feeling baffled and, to be honest, a little freaked out.
Top 10 Strangest Theories About Mysterious Occurrences
10

Skid Row

The Elisa Lam story starts in one of the most violent and dangerous places in the United States: LA's infamous drug- and crime-infested Skid Row. The crime scene? The cursed Cecil Hotel (affectionately called "The Suicide" by its long-term residents). Also known as Stay on Main, Skid Row's budget hotel has served as a temporary residence for homeless people, prostitutes, and drug addicts who needed a place to stay.

The Cecil opened on Main Street in 1924 with more than 600 guestrooms among its 15 floors. It quickly became notorious for suicide, violence, and murder—at least 13 suicides have taken place in its rooms since 1927. But the Cecil was cheap, which appealed to unwitting tourists and travelers—like Elisa Lam—who were looking for an inexpensive LA stay.
9

Unwanted Attention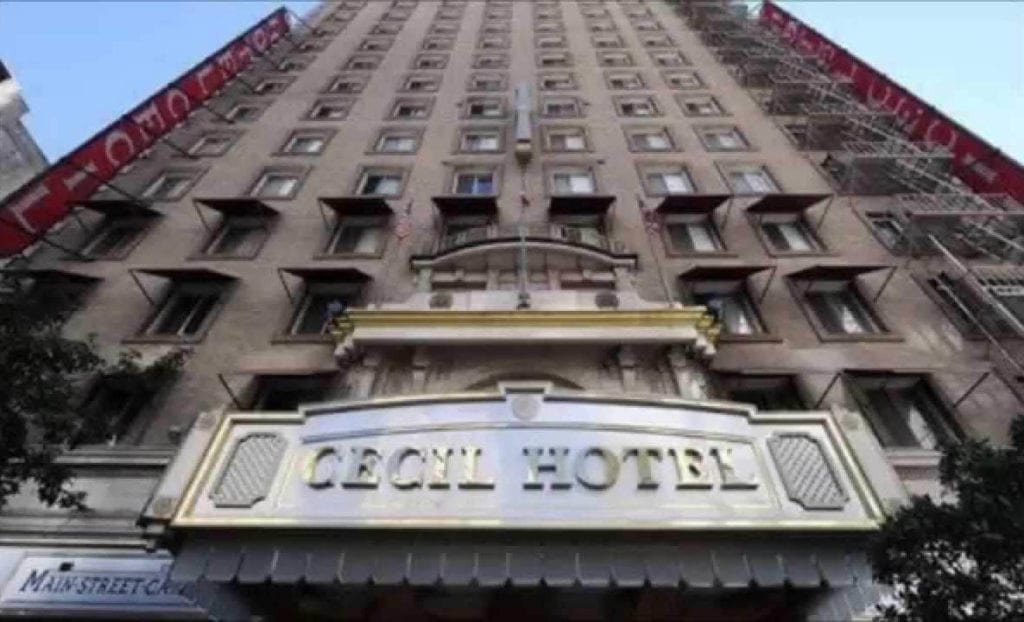 Elisa Lam loved her Tumblr page. She posted frequently on the social media site, sharing all aspects of her life. In a post from January 27, 2013, Elisa expressed receiving unwanted attention from men and wrote, "I'm going out tonight…I really hope no creeper comes near me…seriously though…those Italian and Mexican guys go after you STRONG."
On the last day she was seen, security footage showed Lam entering the lobby of the Cecil Hotel with two men. The men gave her a box they were carrying and then left. Who were these guys? What did they want? And what was in that box?
8

Mental Health


Lam's Tumblr account, Nouvelle-Nouveau, revealed more than the details of her social life. The page also provided insight to her mental health and overall state of mind around the time of her death. She openly posted about being suicidal, and it was well known among her friends and family that she was unstable and depressed.
In one post on her Tumblr blog she wrote, "Depression sucks. Period. If someone says to you that they have depression, don't ask why. There is no why. Tell them every day you love them. Remind them every day it will get better."
In another post, she wrote: "Today has been one of those blah days full of apathy. Really dangerous too; I can see myself feeling suicidal and it always scares me when I start feeling suicidal."
The documentary that delved into Lam's disappearance, The Vanishing at the Cecil Hotel, revealed that she had been prescribed at least four medications to treat bipolar disorder. The postmortem toxicology report found only small doses of the drugs in her system, leading coroner Jason Tovar to believe "she was undertaking her medications."
7

Hotel Manager

Amy Price, the Cecil Hotel manager at the time, had a fair amount of interaction with Lam and was one of the last people to see her alive. When giving her statement in court, Price claimed that her guest was originally booked to stay in a dorm-like hostel room with other girls but that her "odd behavior" had forced her to be moved. Lam was writing notes like "get out" and "go home" and placing them on the beds of other women in her room. She also locked out her roommates and demanded they provide a password to be let back in.

Sadly, as an affordable place to say in the middle of an area overrun with drugs and crime, the Cecil Hotel regularly hosts guests who display odd behaviors. Nevertheless, Price testified that Lam had been acting strangely in the lobby the day before she disappears.
6

Television Taping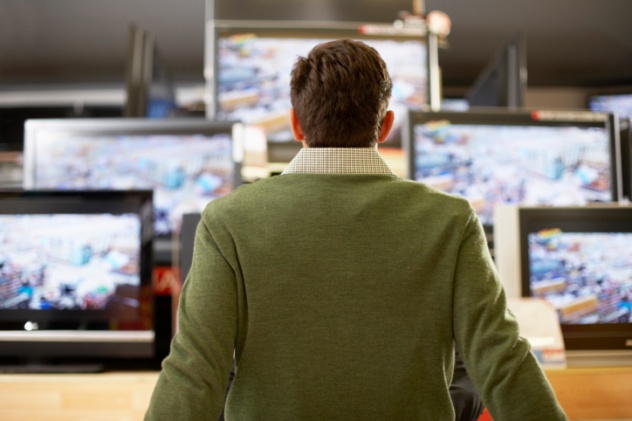 As a part of her California vacation, Elisa Lam had decided to sit in on the live taping of a television show. She was a member of that audience just a few days prior to her death. Lam had written a rambling letter and became obsessed with getting the letter to the host. Due to her disruptive behavior and deemed to be a danger to other audience members, she was escorted out of the studio by security and removed from its premises.
What had Lam written in that letter, and why was she so hell-bent on delivering it?
5

Dark Water

While investigators were still looking into the disappearance of Elisa Lam, guests at the Cecil Hotel began complaining of low water pressure and odd-tasting water. Hotel maintenance man, Santiago Lopez, went up to the roof to take a look at the water tanks. He claimed that the latch on the main tank was open but was not expecting to find what he did: Elisa Lam lying face-up in the water approximately twelve inches from the top of the tank.

There was confusion around this discovery, however, as initial reports indicated that the latch on the water tank was closed, not open, indicating that someone else would have had to have been involved, as Elisa would not have been able to close it herself while she was in the tank.

This tragic event also happens to be the plot of the 2005 film, Dark Water, in which a girl's body is discovered in a water tank on the roof of an apartment building.
4

Morbid Musician

There were many theories surrounding the death of Elisa Lam. While some ruled it to be suicide, others believed that she may have been murdered. One theory that really gained traction was that the musician, Morbid, had killed her. A closer look, however, revealed that this theory was based on nothing more than the fact that he was a metal musician who sometimes wore scary makeup and had posted a video a year prior showing that he stayed at the Cecil Hotel.

When this conspiracy was debunked, people began to question who might have planted this story and what the actual truth was that they were trying to cover up. This would not have been something out of the norm for the Cecil Hotel employees and its residents, who included serial killers such as The Night Stalker and Jack Underweger.
3

Tuberculosis Outbreak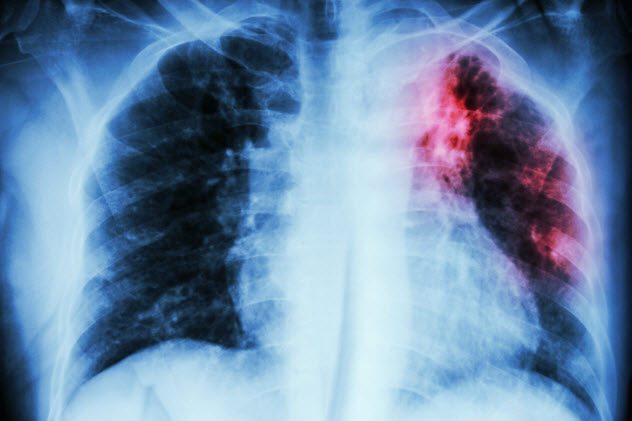 Another theory suggested that Elisa Lam was a test subject for a new tuberculosis medication. A website called Ghost Theory speculated that the odd behaviors Lam exhibited could be linked to the side-effects of anti-TB meds.
Lam was a student at the University of British Columbia, which houses a well-known tuberculosis research center. The theory argues that Lam "knew too much" and was fatally silenced. In February 2013, after Lam's body had been discovered, there was an outbreak of tuberculosis on Skid Row. Coincidentally, LAM-ELISA is the actual name of a TB test.
2

"The Last Bookstore"

The last place Elisa Lam was seen was at The Last Bookstore in Downtown LA. This happened to be where the two men who had brought the box back to her hotel with her had been from. The box had supposedly been filled with books she had bought but could not carry back to the hotel herself. This is where it gets really weird, so get ready.

The Last Bookstore's domain contains a postal code in its registration that reads V5G 4S2. When plugged into Google Maps, this postal code leads directly to a specific location in Forest Lawn Memorial Park in Canada: Elisa's burial site.
1

Elevator Footage

No. 1 on this list can only be the final live footage of Elisa Lam. The security video was released to the public was that of an elevator in the Cecil Hotel. The deliberately jumbled and tampered-with timestamp at the bottom of the video, along with a brief segment of missing footage, raises questions without answers. But it's Lam's absolutely bizarre and erratic behavior on the tape that is the most unsettling.

At the start of the video, Lam enters the elevator and proceeds to press a series of buttons. She waits for a while before becoming frightened. She pops her head out to see if there is someone outside the elevator. It is unclear whether or not there is, but Lam jumps back into the elevator and proceeds to hide in the corner. She takes another look out to see if there is anyone there. This time, she steps out of the elevator and starts walking in an almost choreographed fashion, first in a square and then side to side.

Lam walks out of frame and returns a few moments later, holding her head and grabbing onto the elevator as if she were off balance. She presses more buttons and then exits the elevator once again. While it is impossible to know if she was communicating with someone, she gestures her hands in such a peculiar fashion that one could interpret she might have been. Elisa walks out of frame for the last time and after a brief pause, there is an abrupt edit in the footage and the elevator door closes.

The next time Elisa Lam is seen is when her deceased naked body is discovered in the water tank on the hotel roof. Ultimately, the Los Angeles County Coroner ruled the death an accidental drowning, with bipolar disorder being a significant contributing factor.

Top 10 Mysterious People Who Should Have Movies Made About Them