Well-known companies dominating their market don't always have lucky stars on their side. From failed Halloween-themed products to weird items unrelated to the merchandise they are famous for, these 10 companies are examples of how pushing the boundaries can prove embarrassing.
Top 10 Failed McDonald's Products
10

Tesla: Cybertruck

Elon Musk, the founder of Tesla, is an entrepreneur, engineer, and industrial designer who revolutionizes transportation on Earth and into space. Elon Musk started Tesla in 2003 and aimed to create environmentally friendly all-electric cars. Tesla's total revenue has increased from 204.24 million U.S dollars in 2011 to 21461.27 million dollars in 2018. But there have been some bumps in the road.

Although you cannot fully classify this product as a complete flop, the Cybertruck did have an embarrassing demonstration in 2019. Tesla boasts on their website that they built the Cybertruck for "ultimate durability and passenger protection." The materials used on the car are Ultra-Hard 30X Cold-Rolled stainless-steel and armor glass that will not shatter. But shatter it did.

For the unveiling of the Cybertruck in a 2019 event, Elon Musk started the durability demonstration by slamming a sledgehammer to the car's body. Next was to throw a large metal ball at the impenetrable armor glass. Lead designer Franz von Holzhausen threw the ball twice, and twice the car's window smashed. Elon Musk admitted there was "room for improvement" and later explained that the sledgehammer had created an invisible crack in the glass.
9

Apple: Macintosh TV

Apple was founded in 1976 by Steve Jobs and Steve Wozniak. These two college dropouts wanted to make computers small enough for the home and office, and they ended up building an empire. Today Apple has many popular products like the iPhone, iPad, and Mac computer. They grew from annual revenues of eight billion U.S. dollars in 2004 to over 270 billion dollars in 2020.

While Apple is well-known for their technological prowess, they are not immune to unsuccessful product ideas. Among their many failed products is the Macintosh TV. It was meant to be a hybrid TV and Mac computer but ended up too expensive, lacking enough storage, and lacking standard video output ports. Apple introduced the Macintosh TV in October 1993 and within four months terminated it in February 1994.
8

Coca-Cola: Diet Coke Plus Green Tea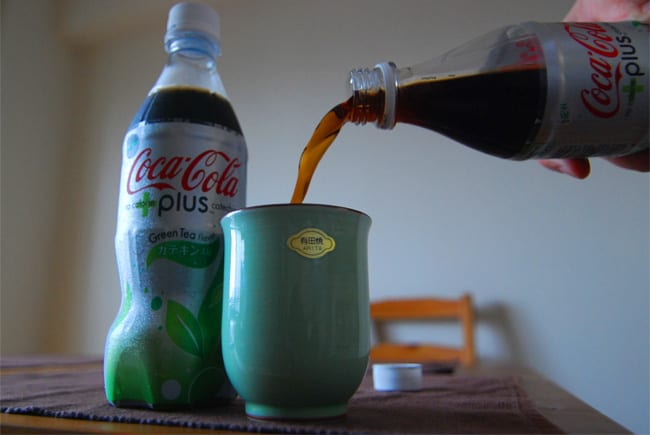 The Coca-Cola Company was founded in 1892 and is one of the world's largest non-alcoholic beverage manufactures. They introduced the first bottles made from recycled materials and invented the sick-pack in 1932. While Coca-Cola has been successful in many ways and with many flavor variations, not all their products have global popularity.
Despite being a soda company, Coca-Cola tried to cater to health-conscious consumers with their Diet Coke Plus line of products. One product, in particular, the Diet Coke Plus Green Tea, was launched in Japan in 2009, hoping to be a big hit. It contained tea antioxidants that can reduce inflammation and prevent certain cancers.
Japan is known to consume green tea at over 600 grams per person. This fact made it easy to market the drink there. However, Coca-Cola didn't deliver on the product's taste, so it never made it globally, including no appearance in the United States.
7

Colgate-Palmolive: Kitchen Entrees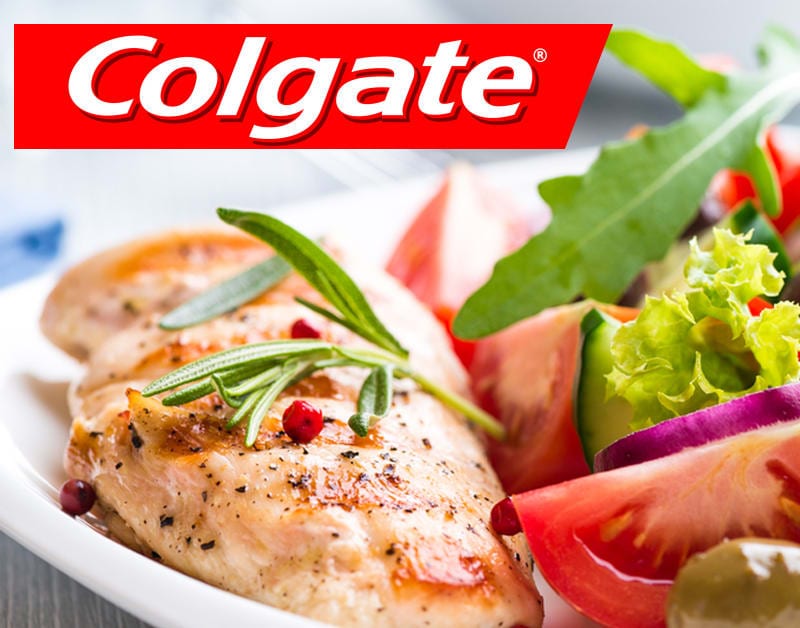 If a brand is known for one product, it doesn't mean it can easily extend into another market. This case was true for Colgate-Palmolive when they did a test run for their Colgate Kitchen Entrees in 1964. At the time, the company wanted to get into the 4.2 billion dollar convenience food field. However, it failed to gain momentum for its dried chicken and crabmeat entrees. Consumers thought of personal hygiene with Colgate, not TV dinners, so the Kitchen Entrees were never officially launched.
Currently, in 2021, Colgate-Palmolive is the second leading personal care brand worldwide. It has a brand value of 17.4 billion U.S. dollars. It seems sticking to toothpaste and toothbrushes was a wise choice!
6

Burger King: Halloween Whopper

McDonald's is not the only burger kingpin that has made meals that flopped over the years. In 2015, the Burger King Halloween Whopper proved out of place in the Home of the Whopper when customers reported unpleasant side effects. The burger's black bun represented the Halloween spirit but led to green bowel movements the next day. As a result, what customers found in their toilet bowls became more popular than the burger's taste.

The following year, there was no Halloween Burger to be found. But why did it turn feces green? In children and adults, eating food coloring can result in green bowel movements. Our stomachs don't absorb most food coloring. When dye colors such as blue or purple mix with our yellow-green stomach bile, the result can be green feces.
5

BMW: The M1

Bayerische Motoren Werke AG, commonly known as BMW, is a German car and motorcycle company founded in 1916. Today it is the leading luxury car brand worldwide. The company's local revenue in 2020 was 99 billion Euros despite car sale drops due to COVID-19.

Although always well-known for its well-designed, reliable luxury cars, BMW didn't start with a reputation for supercars. In 1978, the company failed to make a dominating sports car for the race tracks. The M1 was unable to compete with the Porsche cars that ruled European racing at the time. For example, in the 1979 Le Mans, France race at Circuit de la Sarthe, Porsche cars finished first to fourth, and the BMW M1 came in sixth. BMW built a limited number of M1 cars and discontinued the line by 1982.

BMW has not given up on developing supercars and recently launched the popular i8 sports car in November 2013. This car is a plug-in hybrid that sold about 28,000 units in 2020 before BMW discontinued it the same year. But this time, not due to lack of popularity.
4

Amazon: Fire Phone

A lot of us have bought something on Amazon, especially during the COVID-19 pandemic while in quarantine. This e-commerce company offers a wide variety of products ranging from retail to pantry items. In 2020, Amazon was the leading e-retailer in the United States with almost 386 billion dollars in net sales.

Jeff Besos' Amazon may be the king of e-commerce, but their 2014 Fire Phone burned to the ground. The phone was too expensive at $200, designed more for Besos than the consumers, and entered the smartphone market too late. In 2014, Apple and Android already had at least eight generations of smartphones. Another reason for its failure was the limited number of apps compared to competitors. The Amazon app store had approximately 240,000. In contrast, Google Play had over 1 million apps in 2014.

The unsold Fire Phones cost Amazon $170 million within three months, and phone companies significantly dropped the retail price. For example, after two months, AT&T offered a deal of 99 cents for the Fire Phone with a 2-year contract.
3

Donald Trump: Trump Steaks

Donald Trump, the 45th President of the United States, is well known for his business empire, including finance and real estate. However, among his successes, he has multiple failed ventures under his belt. One is the Trump Steaks released into the market in 2007. Trump sold the steaks only on QVC and the Sharper Image website. The latter is known for selling electronics, home furnishings, and personal care items more than food. This discrepancy in selling platforms most likely contributed to the failure of the product. The Sharper Image website also decided to discontinue the steaks after only two months.
2

Frito Lay: Cheetos Lip Balm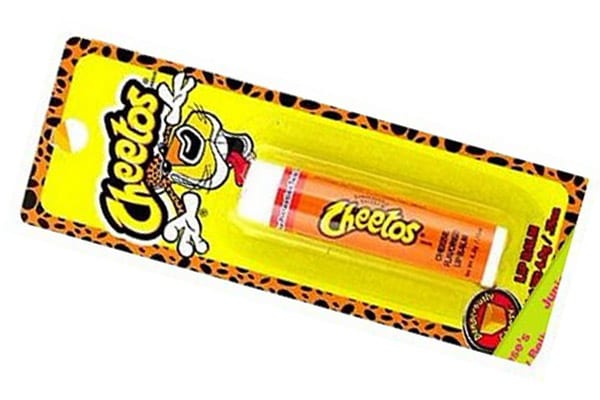 Charles Elmer Doolin invented Cheetos in the 1940s, and by 1961 when the Frito Lay Inc. company was formed, it had annual revenues of $127 million. Cheetos was one of the largest snack food brands produced by Frito Lay. They dominated their market, so why go out of their comfort zone?
While you can expect cheesy fingers after eating a bag of Cheetos, not everyone enjoys deliberately smearing cheese on their face. Frito Lays found this out the hard way in 2005 when they released their Cheetos Lip Balm. The company quickly discontinued the product after numerous negative reviews. For example, one customer left a review explaining it "smells like moldy cheese. It doesn't moisturize well either. An overall thumbs down."
1

Evian—Water Bra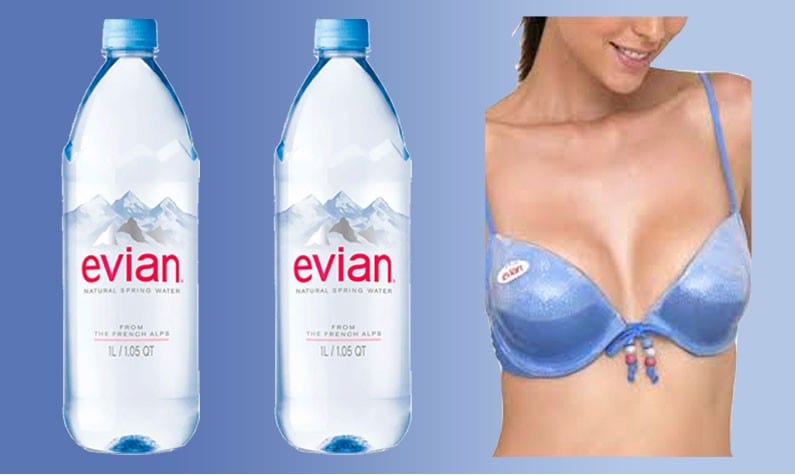 Evian is a company known for mineral water. It was founded in 1789 by a French nobleman in the town of Évian-les-Bains. In 1978 they were the first natural spring water brand imported in the United States and Canada. With such a success story in the mineral water market, we would assume they would generate water products that make a splash. But this is not the case.
In 2005, Evian decided to expand into the clothing market with a Water Bra. Evian designed the bra to cool down breasts during the warmer months with pads containing mineral water. There was a filter funnel that allowed women to top off the water to their preference levels. The bra also featured a pouch to hold a miniature water bottle. Evian marketed the water bras' benefits as toning and shaping your body to be beach-ready in addition to its cooling feature. However, the product was unsuccessful and discontinued not long after its launch. Today, Evian still has no clothing products on their website.
About The Author: Sara enjoys research, art, and seeking a sustainably fun life, balancing physical and mental health. Read more on how she explores, learns, and balances all her interests at www.saramenges.com.