Dating is hard enough without the added terrors that apps can bring. In the U.S, an October 2019 study found that three-in-ten adults say they've used an online dating site or app. A total of 45% of those with recent experiences claim it was more frustrating than hopeful. While failed encounters are irritating, some people have utterly horrible stories. From robberies to unwanted sexual advances and even murder, here are the top 10 dating app horror stories. 
10

Ex-Date Sends 1,100 Strangers To Him For Sex or Drugs

Revenge pursuits generally lead to unpleasant situations for everyone involved. Matthew Herrick experienced an incredibly unique revenge plot from an ex-boyfriend he met on Grindr. Over five months, Herrick had 1,100 men show up at his Manhattan home and workplace expecting sex or drugs. Herrick's ex had created fake Grindr accounts starting in October 2016 with Herrick's photos and personal details. He also added lies, e.g., Herrick is HIV positive and enjoys rape fantasy and role-play. These lies explained to suiters why Herrick might appear resistant when they show up for sex. The strangers wouldn't take "no" for an answer and even followed Herrick into the bathroom at work. 

In April 2017, Herrick sued Grindr for allowing the incident to occur. His lawyers questioned Grindr's legal and ethical responsibilities when users abuse the platform, especially since there were over 100 reports on Grindr's app flagging the fake profiles.
9

Her Date Loved Himself a Bit Too Much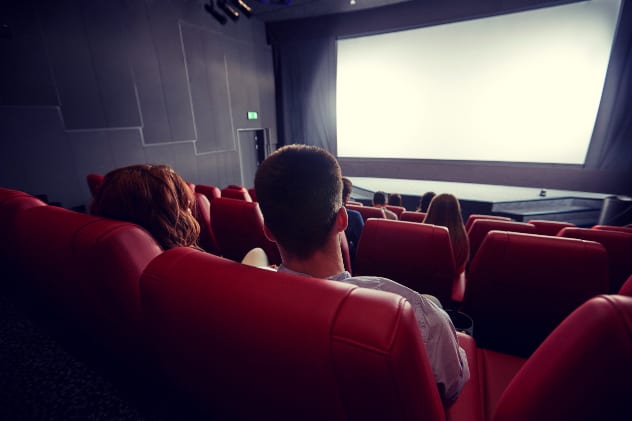 A Reddit user shared a disturbing account online of her experience with a man she met through OkCupid. Although she thought he was cute, there were red flags all throughout their dinner conversation. They went to the movies, and during the trailers, he began to masturbate. She explains, "He just unzipped his pants and started going at it, and I sat next to him horrified!"
He justified his actions by saying every normal person jerks off in movie theaters. Um…okay… Next, he tried to have sex with her, which she declined. She moved across to the other side of the theater to watch the movie in peace. At least she enjoyed the movie!
8

Toilet-Loving Tinder Match Threatened Revenge Porn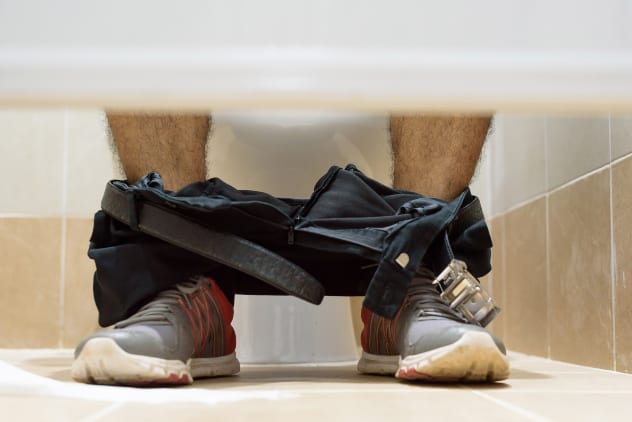 Some people can't take rejection very well, and Trent John Samuels, age 27, was one of them. Samuels matched with a woman on Tinder. They exchanged messages for a few weeks before she deleted him from her Snapchat account in December 2019. Apparently, he turned her off by a photo he sent her of him defecating on the toilet, with the caption "Poo time." Unfortunately, during those weeks of conversation, she sent photos of herself and an intimate video where she had no underwear and touched herself. Samuels used a screenshot of the video to threaten her on Instagram, saying she should be careful and check his Instagram story. She went straight to the police, assuming he had already made the content public. 
With the threatening messages as evidence against him in court, Samuels pleaded guilty to revenge porn charges. This charge can carry up to three years in jail in Queensland, Australia. However, Samuels ended up with $2,500 in fines and was court-ordered to pay the victim $1,000 compensation. 
7

Men Posing as Women to Rob Their "Dates"

According to eHarmony, 20% of women had used older photos from when they looked younger, and over 40% of men lied about their jobs on their dating profiles. However, in 2020, some Maryland dating app users faced people lying about their gender and intentions. Men were posing as women on dating apps, only to show up and rob their date. The police indicated that the robbers would physically assault the victims before taking their wallets, car keys, and cell phones. In February 2020, Greenbelt police urged people to refrain from meeting strangers through dating apps. 

Other men in different U.S. cities have also used this scheme for robbery. In Detroit in 2020, police were seeking a serial robber posing as a woman on dating apps before forcing them to withdraw money from the ATM for him. Another group of three men and one woman also used this impersonation scheme in Chicago. Maybe it's a sign to stay home—or at least do a background check on potential dates first!
6

He Was Robbed at Gun Point By His Date and Two Men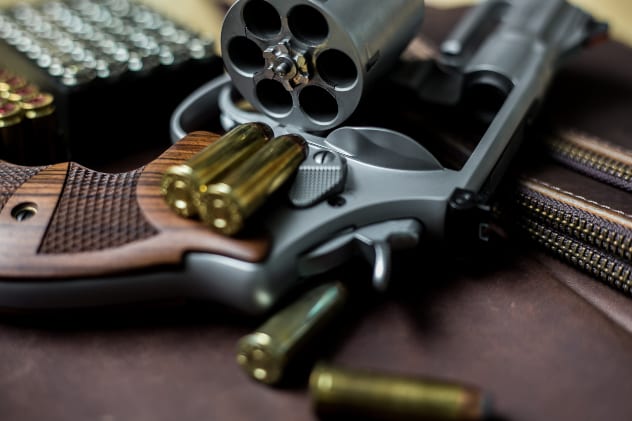 Sometimes, even a background check may not be helpful against people conning to rob you on a date, especially if your date is 31-year-old Shalena Lopez. An unidentified Californian man met Lopez on the dating app Meet Me. They set up their first date at the Eagle Mountain Casino in Porterville. At the casino, the daters met with Lopez's relative, Mario Garcia. They also ran into her friend Cesar Cameron Domingo Jr. 
At the end of the night, the California man drove Lopez, Garcia, and Domingo home. In the car, Garcia shot a revolver twice and held the man at gunpoint. The trio told him to drive to an ATM to withdraw money and hand them his valuables. He called the Tulare County Police Department immediately after he dropped them off. Police were able to recover $400 of the stolen property. 
5

She Went On a Date With a Serial Rapist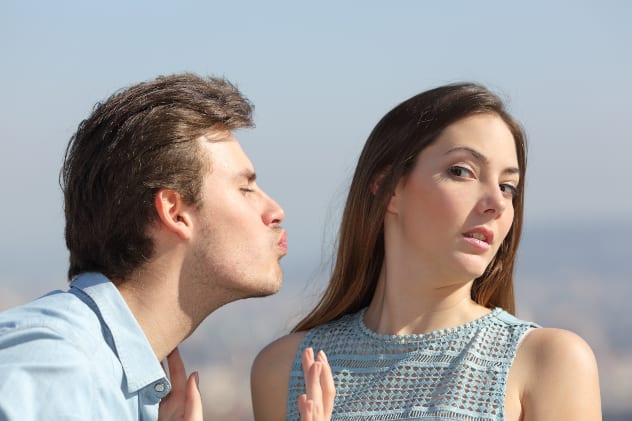 Sexual assault is, sadly, a genuine threat women face when they are dating. And nothing proves this point more than Georgia-native Zach Anderson. Kelly Neagle met Anderson on OkCupid. She recalls him being a good-looking man who shared the same hobbies and interests as her. After a week of exchanging messages, they decided to meet at a grill and pub. "He just seemed like a normal, charming guy," Neagle said. It wasn't until they got into his car in the parking lot after drinks that "a switch went off." He became aggressive, grabbed her thigh hard, and pulled her pants down before pulling the lever on the passenger side seat. He proceeded to sexually assault her. Neagle contacted OkCupid to warn them they had a rapist on their site. However, the site said they couldn't find his profile. 
It turned out that Anderson had multiple OkCupid profiles, and his real name was Devin Richard Hartman. Hartman was a married father of three and a serial rapist. It was around two years later that Neagle got the opportunity to help put him away. In June 2014, Hartman had drugged and raped another woman, 28-year-old Jillian, after a date in midtown Atlanta. Jillian woke up at her apartment doorstep with no keys, no underwear, body aches, and blood around her private parts. Jillian went to the hospital and told the police her story. Investigations found that Jillian appeared disorientated after grabbing drinks with Hartman. Police later saw her on camera coming out of his car an hour later before a security guard helped her home in a taxi.
In late 2015, the courts convicted Hartman of rape and aggravated sodomy for his assault on Jillian. Three other women besides Neagle testified at his trial. The Superior Court Judge Constance Russell called Hartman a "predator" and sentenced him to two consecutive life sentences. Jillian recalls, "I was on a date with a monster, and I had no idea."
4

She Was Murdered During The Second Date

In November 2017, Tinder matched 24-year-old Sydney Loofe from Lincoln, Nebraska, with Bailey Boswell. After a great first date, they agreed to meet up again the next day. The last time anyone heard from Loofe was on November 15th through a Snapchat photo with the caption "ready for my date." She didn't show up for work the next day and was reported missing on November 16th. Investigators later found out that Boswell had also brought along her 51-year-old boyfriend, Aubrey Trail, for the second date. 

Loofe's friend, who had a picture of Boswell, found her profile on Tinder and sent it to the police. However, Boswell and Trail were already on the run. Bizarrely, Boswell and Trail started posting social media videos about the situation two weeks after Loofe went missing. They said they were innocent, felt bad for the family, and the police were trying to crucify them.  

On December 4th, police found Loofe's dismembered body in garbage bags thrown into a field. In June 2018, police charged Boswell and Trail with first-degree murder and the improper disposal of human remains. Before the second date, they had dismembered Loofe using tools they bought at Home Depot. This story shows that even after a great first date, horrors can still be waiting on the next one. 
3

His Date Was Paid to Set Up A Robbery Leading to His Death 

Sometimes an innocent bowling date can turn deadly—and this next story is pretty tragic. For 27-year-old Florida father, Adam Hilarie, this was just the case. Hilarie met 18-year-old Hailey Bustos through the PlentyOfFish site and went on their first date in August 2016. After the date, Bustos wanted to see him again. However, she showed up with three men at Hilarie's house. They robbed him of his TVs, Xbox, alcohol, jewelry, and iPhone before shooting him in the head. Hilarie hadn't fought back and begged for his life, saying he had a 5-year-old daughter. Police arrested Andre Warner, Gary Gray, and Joshua Ellington for conspiracy to commit robbery, robbery with a firearm, and first-degree murder. In 2020, a jury found Andre Warner guilty of killing Hilarie execution-style. 

During investigations, police found that the men paid Bustos $50 to set up the robbery. Bustos claimed she didn't know they would kill him. The moral of this story is don't bring a date home after the first meet-up. 
2

She Was Attacked and Hospitalized After Breaking It Off

After becoming a widow, Mary Kay Beckman didn't expect her life to be at risk when deciding to date again. Beckman was using the Match.com dating site for two months when it matched her with Wade Ridley in September 2010. After ten days of dating, Beckman broke it off. However, Ridley had become angry and created a kill list. Three months later, Ridley found Beckman and stabbed her ten times with a butcher knife until the knife broke. He then stomped her on the head and left, assuming she was dead. A neighbor called in the attack. Beckman was hospitalized for months going through head surgeries.

Ridley later met another woman, Anne Simenson, on Match.com and successfully killed her with a machete knife. Las Vegas police arrested Ridley for Simenson's murder, and during interviews, Ridley confessed to his kill list. Police charged Ridley with attempted murder and robbery, and a judge sentenced him to 28 to 70 years in prison. However, in May 2012, Ridley committed suicide. 

Although Beckman survived the attack, the incident still haunts her. Beckman said she would never use a dating app again and sued Match.com for $10 million. 
1

He Went On A Date With A Murderous Cannibal

A London Metropolitan Police officer, Gordon Semple, met 51-year-old Stefano Brizzi on the dating app Grindr. They decided to meet up at Brizzi's apartment, where Brizzi strangled Semple to death. Inspired by the show Breaking Bad, Brizzi tried to dismember Semple's body in an acid-filled bath. Ugh, terrible. Although Brizzi doesn't remember doing this because he was high on crystal meth, prosecutors explained he also tried to eat Semple's flesh. Double terrible! Police found Semple's body in the oven, in a tea strainer, and on chopsticks. There was also Brizzi's bite mark on the rib. Triple terrible.

In 2016, the courts sentenced Brizzi to life in prison. However, Brizzi hanged himself two months into his sentence.