For much of the Christian era, human blood was thought either to contain the soul, or to be the link between body and soul. Both human and animal blood have been drunk across history for a surprising number of reasons. And, from the Renaissance to the present day, human blood has been the site of some bizarre fantasies, from anti-semitic Blood Libels to QAnon theories.
10

Satanists in the French Court

Paris, 1676. A naked woman is lying on her back on a mattress. A cross and chalice, placed on her belly, rise and fall just perceptibly with her breathing. From the shadows, a repulsive-looking priest appears, holding a baby. A blade flashes in the wavering candlelight; a cry; then silence. Blood flows from the infant's throat into the chalice, which wobbles faintly. The woman trembles as drops spatter her breasts and throat. Later, the priest removes the baby's entrails. They are given to a sorcerer named Catherine Montvoisin, who will presently distil them for her own uses. The blood is poured into a phial, and taken away by the woman who had acted as the living altar.

Did this really happen? Many Parisians of the day believed that it did; and that the woman lying beneath that blood sacrifice was no less a person than Madame de Montespan, sometime lover of Louis XIV, and mother to six of his illegitimate children. Rumours ran that Montespan, fallen from the King's favour, was using rites such as this to win back his love; and also, interestingly, feeding him potions containing her own menstrual blood. These details were just part of a larger court panic in France, which became known as The Affair of the Poisons.
9

Doctor Faustus

The terror inspired by Christopher Marlowe's play was beyond all description. Elizabethan and Jacobean spectators watching Faustus sign away his soul to Mephistopheles suffered wild nightmares, and in one case sparked a hysterical rush from the playing space, in the belief that an extra, unscripted devil had appeared onstage. Notoriously, Faustus signs the fatal contract in his own blood. Midway through, the blood congeals. Mephistopheles resourcefully fetches a small dish of hot coals, so as to liquefy the blood, and the signature is completed.

For many viewers, the horror of those moments stretched clean down into hell. Because of the status of blood as vehicle of the soul, Faustus was using his soul to sign away his soul. When the blood congeals, part of his soul is resisting this attempt. By responding with a simple physical solution, Mephistopheles employs science to defeat conscience, religion and the soul.
8

Slaughterhouses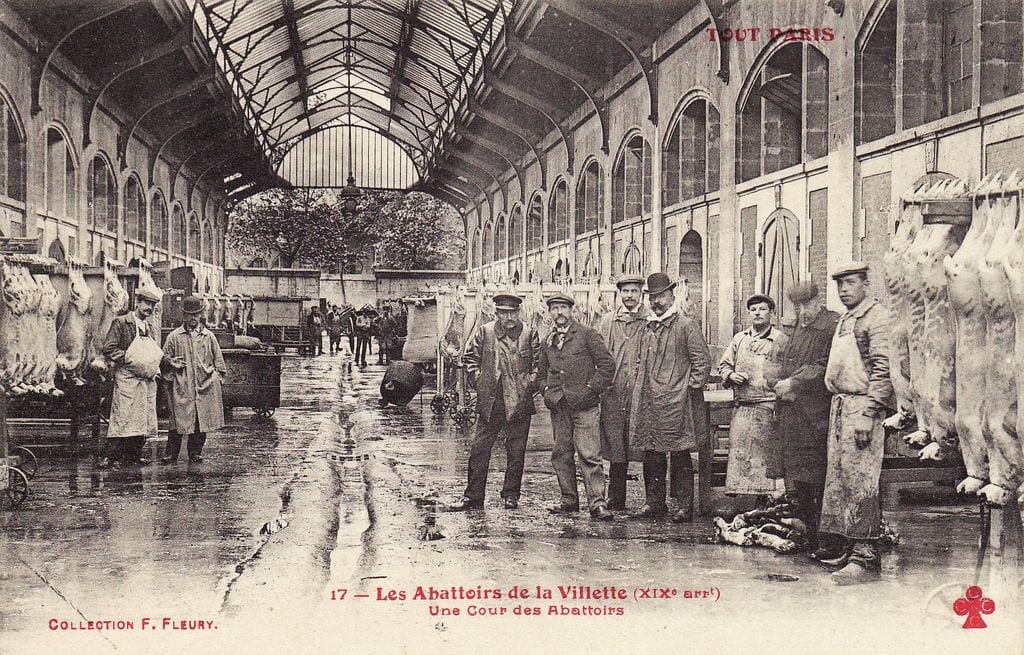 "Fancy the richest cream, warm, with a tart sweetness … sweeter than any concoction of the chemist, the confectioner, the winemaker, the very elixir of life itself … No other earthly draught can rival such crimson cream". The American journalist who penned these words in 1875 had just drunk a glass of animal blood at a slaughterhouse in Cincinnati. Many agreed with him. In that same decade, at the slaughterhouse of La Villette in Paris, 'every morning between the hours of eight and nine, from a hundred to a hundred and fifty invalids … present themselves to claim their matutinal glass of blood'. Many of these patients were women, for whom actual meat was probably a rarity, with this habitually going to the husbands of poorer households.
Over in New York, women again seemed to be the main recipients of this blood therapy. But, as in the Twilight novels, there could at times be an uneasy slippage between human and animal blood. One very sick young woman graduated from animal blood to that of her husband until, weakened by the practice, he discontinued it. Interestingly, her health now relapsed, confining her to her bed. Another woman who had been using animal blood as medicine was one day confronted by the sight of her husband bleeding severely from a wound to his hand. Their landlady presently walked in to find the wife bewailing her husband's plight, even as she gulped avidly from the severed vein.
7

The Vampire Sect of Kansas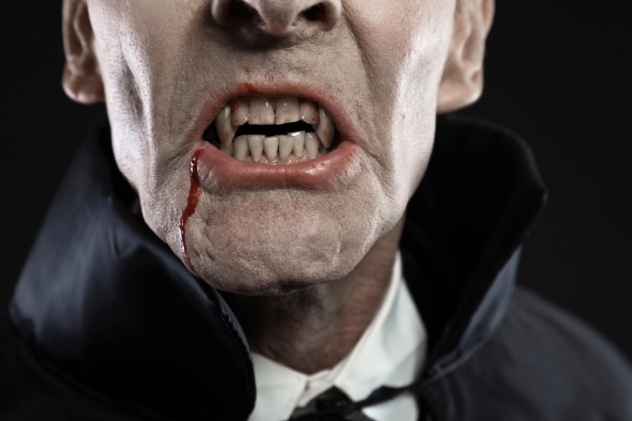 In Kansas in the late 1880s 'a man named Silas Wilcox went about the country preaching the doctrine of doing good for the sick'. He soon had enough followers to form a band called The Samaritans. When Wilcox began to 'openly advocate the drinking of blood for all diseases', because 'the bible taught that blood was the life', The Samaritans initially went to meat packing houses to drink the blood of cattle. But one day finding himself too sick to leave home, Wilcox persuaded Nancy, a fellow Samaritan, to let him drink her blood from her arm. A miraculous recovery followed, and thus the Samaritans became a fellowship of Good Christian Vampires.
Hearing of this, a Kansas man named John Wrinkle began, on falling sick, to drink the blood of his daughter Minnie, 13, and 11 year old son John. A tip-off from a neighbour brought official John Marran into the home, where Wrinkle initially denied the charges. Unnerved by the children's emaciated condition, Marran inspected their arms, and found them badly scarred around the elbows. Although Wrinkle now caved in, admitting his vampirism, he still insisted that 'the children had willingly given their blood to restore his health'.
6

Blood and Mourning Rituals

In 1577, the poet Edmund Spenser watched the Irish rebel, Murrogh O'Brien, hung, drawn and quartered at Limerick. And he also saw 'an old woman which was his foster mother take up his head while he was quartered and sucked up all the blood running thereout, saying that the earth was not worthy to drink it, and therewith also steeped her face, and breast … crying and shrieking out most terrible'.

During the Tithe Wars of the 1830s one General Barry and others went to a Widow Ryan's house in Rathcormac to demand the tithe. When her son 'came out of the house to remonstrate with them … he was instantly shot dead at his mother's feet'. During this dispute, British forces ultimately killed twelve and wounded 42 of the Irish. In the midst of this slaughter a widow, going out to look for her missing sons, 'met their dead bodies coming home in a cart. She threw herself on the bodies in a state of frenzy, and sucked the gushing blood from the wounds, discharging her stomach, and sucking it again until she fainted'. These details came from the Radical agitator and journalist Feargus O'Connor, who was an eyewitness, and one of the last people likely to attempt to blacken the Irish with fantastical tales of barbarity.
5

Famine and Shipwreck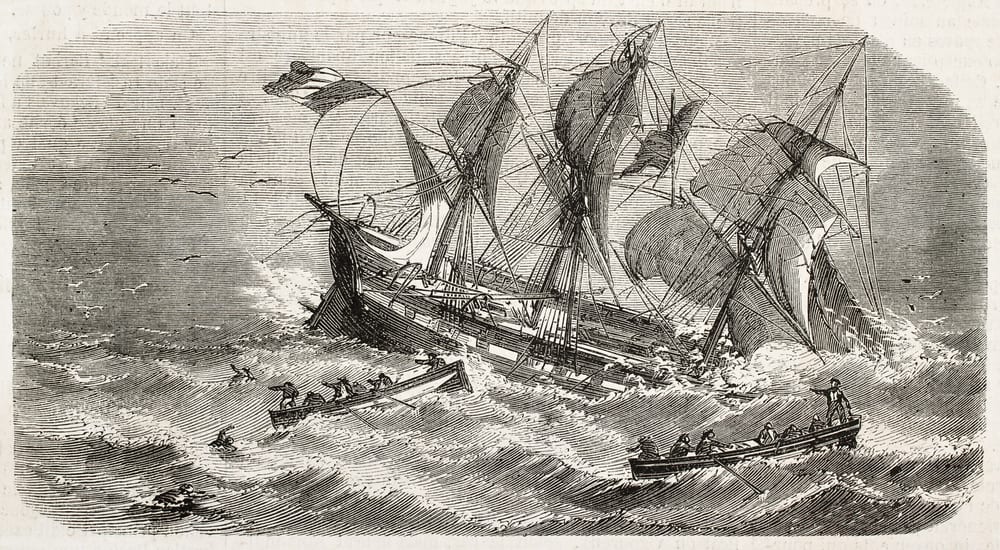 In 1884 three sailors, Captain Tom Dudley, Edmund Brooks, and Edwin Stephens were rescued from a small lifeboat, some time after the sinking of their yacht, the Mignonette, during a summer storm. The trial of Dudley and Stephens for the alleged murder of young cabin boy Richard Parker, on whom they fed to survive, brought to light many similar cases. Yet, whilst the popular image of these involved famine cannibalism, blood-drinking was very common during shipwrecks. Dudley and Stephens had in fact drunk Parker's blood before eating any of him. In other cases, the ship's surgeon let the blood of the living, which they drank, or which was sometimes mixed with flour to make a crude kind of bread.
After HMS Blonde was wrecked near the Sandwich Islands in February 1826, survivors began to feed on the flesh and blood of those who died of famine. Among the dead was one James Frier, a young man 'who was working his passage home under a promise of marriage to Ann Saunders, the female passenger'. Saunders, 'when she heard of Frier's death, shrieked a loud yell, [and] then snatching a cup from Clerk (the Mate), cut her late intended husband's throat, and drank his blood, insisting that she had the greatest right to it'.
4

Blood Baths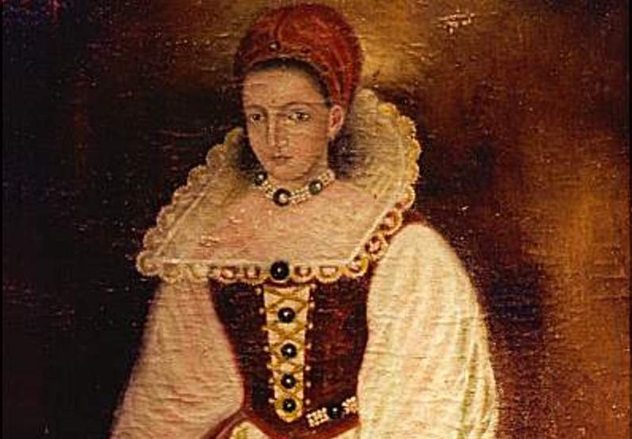 In and after 1610, the Hungarian noblewoman Elisabeth Báthory was accused of torturing and murdering hundreds of young girls and women at her home, the Castle of Csejte. The highest number of victims given was 650. In Tony Thorne's book Countess Dracula, reports tell of girls having flesh sliced from their buttocks and made into sausages, being burned with red hot tongs, or staked out covered in honey whilst ants swarmed over them. Long after her own death, it was said that Báthory had bathed in the blood of her victims to restore her skin to youthful glory. Thorne argues that this was one of the few things she definitely did not do – in part because blood would normally coagulate so quickly after death as to make the baths near impossible.
Similar beliefs resurfaced several times during the worst excesses of the French aristocracy. In 1676 Paris chief of police Nicolas-Gabriel de la Reynie heard rumours that an ailing noblewoman was sending out agents to kidnap children, so that she could bathe in their blood as a cure against leprosy. When similar rumours burst out afresh in 1701, supposed abductors 'were beaten almost to death' by enraged parents. In 1750 Parisians rioted over the belief that King Louis XV was using the blood of kidnapped children 'to cure his rumoured leprosy'.
3

Blood Money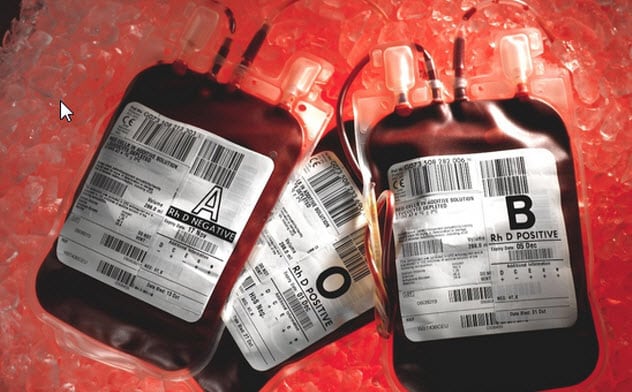 In Nine Pints, her recent book on blood, Rose George notes that in 1998 'a barrel of crude oil was worth $13' whilst 'a barrel of blood would have cost $20,000'. As she also explains, much of the value of human blood now comes from plasma. Talking to plasma entrepreneur Jesse Karmazin, George was told that 'two litres of plasma [price $12,000] can cure cancer, heart disease, and diabetes'.
Where is all this red gold coming from? Whereas Europeans giving plasma must leave at least two weeks between donations, the FDA allows Americans to sell plasma twice a week. George found that, in the ten years from 2006, the number of US people 'selling plasma grew threefold, to 32.6 million'. Since the Great Crash of 2008, people living on $2 a day can 'raise their income to $3 or $4' as they might 'by selling scrap metal or sex'. She adds that, 'when the journalist Darryl Lorenzo Wellington became a "plasser", as regular plasma sellers call themselves, he experienced extreme fatigue, passing out for five hours'. Other sellers he spoke to told of 'pains, rubbery legs, and severe dehydration'. But, as one plasser put it, '"I can't eat if I don't plass"'.
2

Sanguinarians

In her book American Vampires, Norine Dresser describes how a woman named Kristin would bite her 'donors' on the neck with her small, fang like teeth to drink blood. Kristin told one donor that 'there was a panther inside her … and at certain times didn't know whether she might rip a person apart'. She told Dresser she needed one cup of blood per week in winter, but a pint or more in summer, adding that the blood 'makes her feel energized, full of life, satisfied', and that animal blood would not produce this effect. Kristin's belief that vampirism ran in her family, making her pale and needing to wear sunglasses in daylight sounds less strictly medical.

Nonetheless, more recent research supports the possibility that certain people require (rather than merely liking the idea of) human blood. Jana Britton has spoken to a number of sanguinarians who often partner up with their human donors. At least one of these people claimed to survive on nothing but human blood. Others complained of very low blood pressure, low body temperature and pulse rate. Mainstream medicine is shy of this topic, leaving us without clear scientific answers. But it is interesting that few of Britton's correspondents, or those interviewed in the US by John Edgar Browning, complain of problems caused by blood drinking. Most of us would suffer the symptoms of iron toxicity, which (as Harvard psychiatrist Steve Schlozman informed me) range from confusion and seizures to death.
1

QAnon and the Blood of Innocence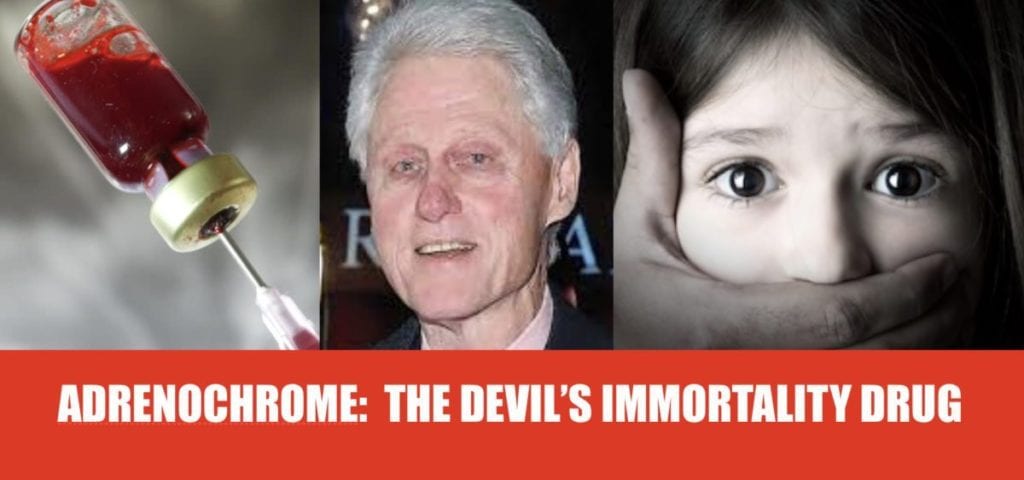 When walking to Constantinople in 1990, author Jason Goodwin met a Romanian woman who told him that former leader Nicolae Ceaușescu had used a secret network of mountain caves where he had 'reared babies like veal calves, and sought eternal youth with regular injections of their blood'. We can broadly see how Ceaușescu, like the French aristocracy, had earned such a reputation. But the targets of this enduring myth of power feeding on the blood of innocence are surprisingly varied.
For hundreds of years, educated Christians seriously believed that Jews kidnapped Christian children to use their blood in religious rites. Nowadays, we have QAnon. Here, anti-semitism is again present, with George Soros, Mark Zuckerberg and the Rothschilds often cited in wild conspiracy theories about the Deep State and child trafficking rings. Another target for these claims is Hollywood celebrities. Children are said to be trafficked for sexual purposes, and to have their blood harvested to produce adrenochrome for members of the ring. Although adrenochrome would be quite accessible through legitimate means, and no evidence exists to support these beliefs, QAnon has grown significantly in America and beyond since the Pizzagate controversy of 2016. Myths about children abducted for their blood or organs often have roots in genuine abuses (of the poor or powerless) by the powerful. QAnon, by contrast, seems to involve a mental loss of power or stability, on the part of people who are relatively privileged, yet traumatised by the nature of a changing world.
Top 10 Things You Need To Know About QAnon
About The Author: Richard Sugg is the author of 13 books, including Fairies: A Dangerous History (Reaktion, 2018), Mummies, Cannibals and Vampires: The History of Corpse Medicine from the Middle Ages to the Falun Gong (3rd edn, 2020), The Smoke of the Soul (2nd edn, 2020), Bloodlust (2020) and Ride Your Horse through the Chocolate Sauce! His work has appeared in The Guardian, BBC History, The Lancet, the Daily Telegraph, Der Spiegel, the New Yorker, and on international radio and television. He posts videos on his work on Instagram and Twitter @Dr Sugg.