Welfare is a life-saver to many families in the United States. It helps the most vulnerable in society meet their basic needs in hopes that they can land right back on their feet again. But there will always be someone to come along and ruin it for those who need it.
Scammers discovered that they could live their best lives stealing welfare. Fortunately, some of these scammers get what they deserve. After all they take, the only thing they end up with is a fine, prison time, or a mark of failure. Here are the top 10 failed welfare scams.
10

The Lakewood Fraud

The clause on documents that acknowledges you are filling everything out in good faith, to the best of your knowledge, is there for a reason. If officials catch you lying, it'll mean big trouble for you. Some people don't care. In 2018, thirteen couples from Lakewood, New Jersey, found themselves on the wrong side of the law for misrepresenting their incomes.

In the highly publicized saga involving over $2 million in welfare benefits, 26 people faced charges of second-degree theft by deception. They were accused of illegally obtaining Social Security, food assistance, Medicaid, and housing benefits after under-reporting their incomes. All the arrested members belonged to Lakewood's Orthodox Jewish community, with a rabbi among them.

The arrests created tensions in the Lakewood community as anti-Semitic sentiments arose. From vandalism to banners with racial slurs, the welfare saga had state officials seeking alternative ways of solving the crisis.
9

Store Owners Get Creative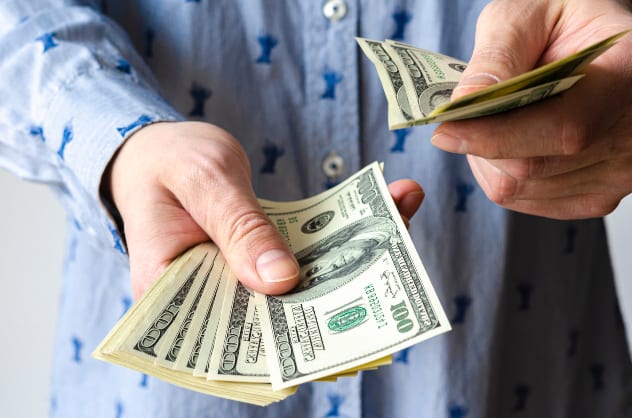 Two store owners from Michigan found themselves in trouble when investigators caught them committing welfare fraud. Using their store as a front, Ann's Market, Fatima and Wasfi Shalhout rewarded customers with 50% of their benefits in cash while profiting off the top.
This is how they worked it. When a food stamp recipient wanted $10 in benefits, the couple charged them $20 and gave them half while pocketing the difference. The scam attracted the attention of investigators, who found the two guilty of wire and welfare fraud.
By the time they caught them, the couple had facilitated a total of $1.26 million in fraudulent transactions. As restitution, the government claimed their assets. The husband and wife were sentenced to 36 and 30 months in jail.
8

A Couple That Scams Together…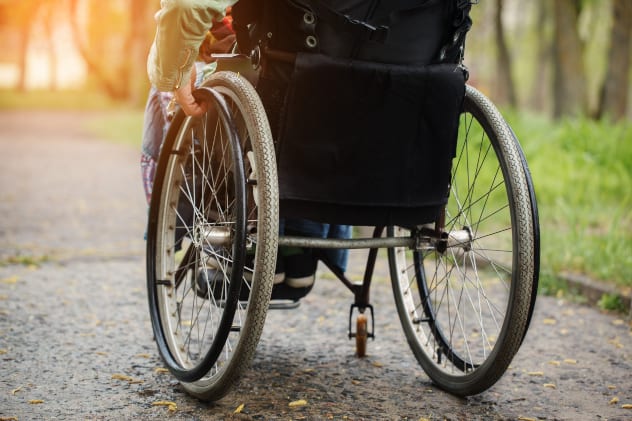 Donte Muhammad and Lakisha Muhammad made Oregon history in 2019 as the state's largest welfare fraudsters. In the failed scam, the Muhammads were caught claiming housing, food stamp, assistance, and welfare illegally.
In a shocking twist that forced Oregon to initiate internal investigations into the Welfare Department, investigators learned that the Muhammads worked together to scam the state. Since 2001, Lakisha posed as a disabled woman confined to her wheelchair. To provide assistance the state employed Donte Muhammad to be Lakisha's full-time caregiver. The deception was unlawful since Lakisha was not disabled and Donte didn't need assistance. He made $70,000 annually working as an event planner.
While their scheme was well orchestrated, the Muhammads sold themselves out when they used state payments to purchase a Las Vegas house. Greedy, greedy, greedy. The state couldn't ignore this $330,000 purchase. The husband and wife received five and three years sentences respectively, ending their long stint in welfare fraud. 
7

Living Large on Taxpayers' Dimes

Self-proclaimed Scottish aristocrat "Lord" Colin Chisolm III and his wife, Andrea, were nabbed when investigators discovered they had over $3 million in their accounts—but still collected food stamps! They also lived on a $1.2 million yacht. Talk about living your best life.

So, how did they do it? The couple managed to scam the state by falsifying documents for public aid, appearing needy on paper, despite being rich in real life. It seems a little bit too simple to pull off, doesn't it?

In what we can describe as a cross-state welfare heist, the couple received benefits in both Florida and Minnesota. In Minnesota alone, the couple took $167,420, a hefty sum by all accounts. After legal proceedings, Chisholm got a 21-month sentence while his wife was sentenced to 12 months in jail. 
6

Welfare Benefits for Drugs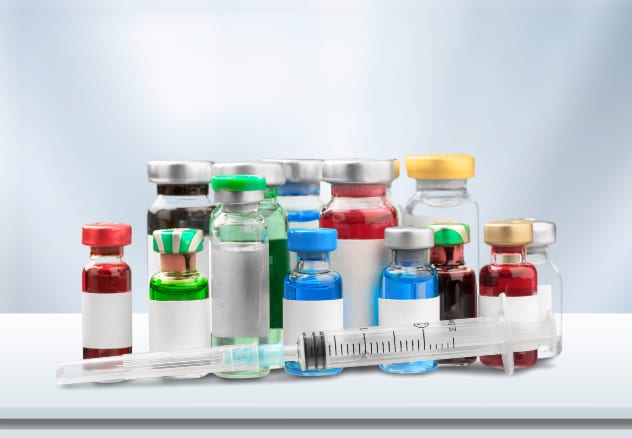 In a decade-long Pennsylvania welfare fraud stint, a woman used government funds as drug money. Definitely not a good case against the welfare stigma. Between 1989 and 1999, Deborah Chisom—not Chisolm, we covered them already—took advantage of the welfare system.
Chisom claimed that she cared for her six children—even though she lived alone. Since she had more money than she knew how to use, Chisom spent it all on her drug addiction. A state inspector uncovered her plan when they found that the children also received support in Cleveland.
After pleading guilty to the offense, Chisom also pled guilty to theft by deception and fraud, earning a 14-year sentence and a $500,000 fine.
5

Faking Disability for Welfare?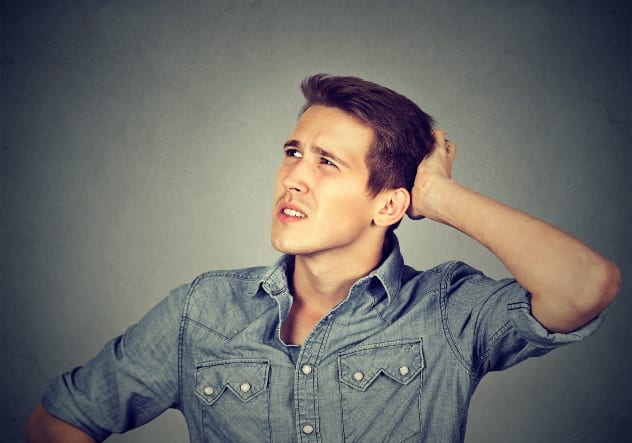 Where criminals see an opportunity to make a profit, they will do anything to succeed. In Minnesota, a leading figure in Alzheimer's awareness did the unthinkable in an act that deserves an Oscar Award.
James William Smith from Minnesota was known as a "health care hero" for his work in the Alzheimer's community. As a lobbyist, Smith traveled from Minnesota to Washington D.C. spreading awareness and raising funds for the cause. In his speeches, Smith told audiences how early-onset dementia derailed his career and disenfranchised him in life.
Smith's noble actions aside, the hero was a fraud who faked having dementia. Smith fabricated his medical condition, altering his speech and intentionally flunking memory tests. Using dementia as his get-rich-quick scheme, Smith earned $6,700 every month, funds he used to secure a large hobby farm. When he pled guilty to the scam, he had swindled over $144,000 in welfare benefits.
4

Candy, Energy Drinks, and Welfare, oh my!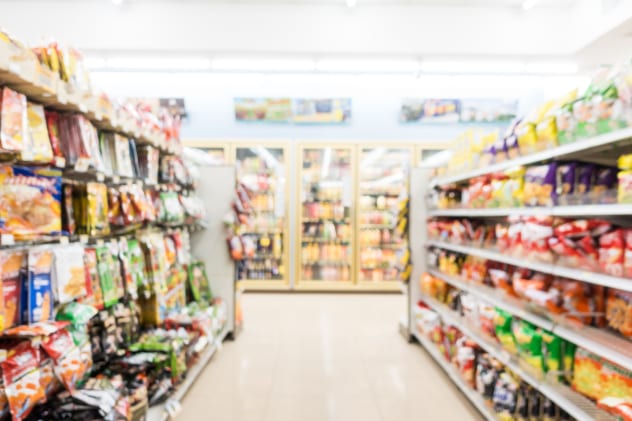 In Illinois, an eatery owner was arrested for using over 3,000 LINK cards to pilfer close to $1 million in government funds.  
Wael Chosheh's scam was discovered when a retail warehouse club noticed that Ghosheh used multiple LINK cards to pay with each purchase. Ghosheh used the membership accounts of different people to purchase candy and energy drinks—which makes us wonder if the scam was really worth it. I mean, what kind of scam artist buys fake sugar and caffeine? Kind of lame. With the scheme, Ghosheh sold the merchandise to other smaller stores. He basically ran an illegal business financed by welfare funds—double whammy.
Despite being charged with identity theft and fraudulent use of LINK cards, Ghosheh got off easy. Officials released him on a cash bail of just $50,000.
3

Seventy Children and Counting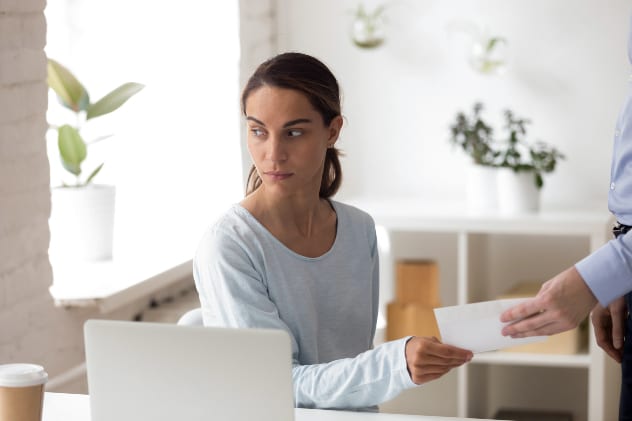 Sometimes, you stumble upon a fraud so strange that you wonder what the scammer was thinking. This case involves a woman who claimed welfare benefits for a total of 70 children, gaining over $240,000 in cash! Did they not question that she took care of 70 children?
Barbara Williams from Los Angeles made headlines when she arrived at her trial in a silver Cadillac in one of the biggest fraud and perjury cases ever. In the proceedings, the court learned that Williams had printed fake birth certificates. Using her eight aliases, she collected welfare from Los Angeles County.
Williams purchased a luxury home, an apartment building and lived an easy-going life in LA. After four days of her trial, the court was convinced of her guilt. Williams was sentenced to eight years in prison.
2

The Origin of "Welfare Queen"

Can you get rich off welfare scams? Duh, yeah, you can. But this story is more than just a failed welfare scam. It is one that was politicized and ultimately created the racially fueled stereotypes surrounding welfare.

Linda Taylor caught the public's attention in 1976 after she was accused of robbing the state over $8,000 every year. Taylor used four aliases to collect her paychecks from the government was infamously nicknamed "welfare queen."

With the money coming in, Taylor owned four homes and a shiny Cadillac. The welfare queen's story was so prominent that Ronald Reagan mentioned her in his speeches. Reagan, who strongly opposed welfare programs, claimed that Linda Taylor swindled over $150,000 a year using over 80 aliases. Whether these facts were true or not, the story worked perfectly for the presidential candidate.

At the end of her stint as a celebrity, a jury found Taylor guilty. The court sentenced her to two to six years in prison. To date, Linda Taylor is seen as the symbol of welfare fraud.
1

Dorothy Woods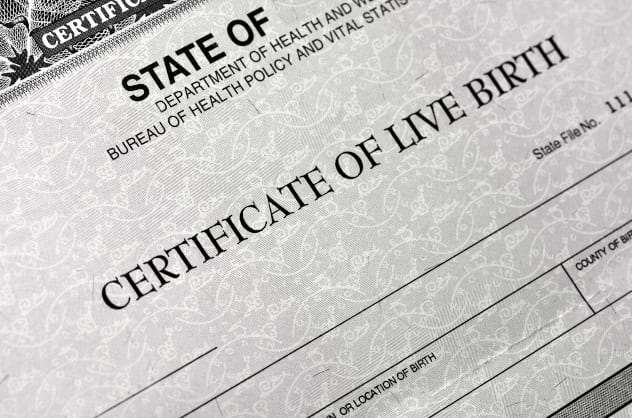 While this list is filled with some shocking and disturbing welfare scams, Dorothy Woods tops off the list as the most notorious. In fact, Dorothy Woods was so famous that she got an autobiography deal. It was published in 1999. Yet, like other scammers on the list, her plans to take advantage of the welfare system failed. 
In 1983, Dorothy Woods' was exposed for claiming $377,000 in public aid. Woods had 12 aliases and claimed aid for 49 non-existent dependent children in what is now the longest criminal record for welfare fraud. In almost genius precision, the scammer had used fake birth certificates to collect payments that she didn't deserve.
Investigations into Woods' life revealed that she was using the proceeds from welfare to support a spendthrift lifestyle in a mansion with luxury automobiles and a swimming pool. She was living like a queen while on welfare! I feel like "Family Guy" had an episode like this…After four years in prison, Woods was released but re-arrested again when she was accused of a new scam.