Over the last few years, OnlyFans has seen a massive surge in popularity. The London-based platform first emerged in 2016, allowing creators to charge fans for exclusive content. The site is particularly popular among sex workers, who make money selling explicit images and videos to paying followers. Creators can earn tens of thousands of dollars a month through OnlyFans, although most turn a modest profit.
Over the last five years, the platform's 70,000 creators have earned over $150m (£120m) in total. OnlyFans takes a 20% cut of all takings through the site. They now boast 17.5 million users across the globe. Unlike PornHub, which is accused of ripping off performers and publishing their videos for free, OnlyFans is said to be giving money back to sex workers.
But, as with all things online, there is a dark side to OnlyFans. The platform is said to be a breeding ground of death threats, harassment, blackmail, pirating, fraudulence, and controversy. Here are ten disturbing news stories surrounding the platform.
10

Stalker Creates Fake Account For Ex-Girlfriend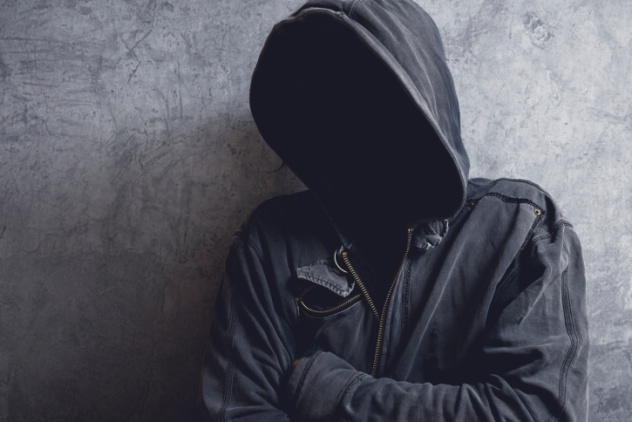 This list begins with the disturbing story of British stalker Andrew Betteridge. In 2020, the 36-year-old set up a fake OnlyFans profile for his former partner. He created the account during six months of relentless stalking. Throughout that time, he threatened to publish a nude photo of his ex-girlfriend online.
Betteridge, a married man, started dating in 2019. But the relationship ended in early 2020. Not long afterward, he began his disturbing campaign. Betteridge's stalking lasted from March to September 2020. He used social media to track down his former partner's parents, applied for jobs in her name, and even followed her to her children's school.
Betteridge's ex-girlfriend reported feeling like "a prisoner in my own home." In court, she told the judge that she would sometimes "wake up in the night in a blind panic." In April 2021, the stalker was given an indefinite restraining order and a twelve-week suspended sentence. "Your creativity in making this woman's life a misery has been extraordinary," the judge remarked. "Stalking this woman appears to have become your all-consuming hobby."[1]
9

Mexican Prisoners Sell Graphic Videos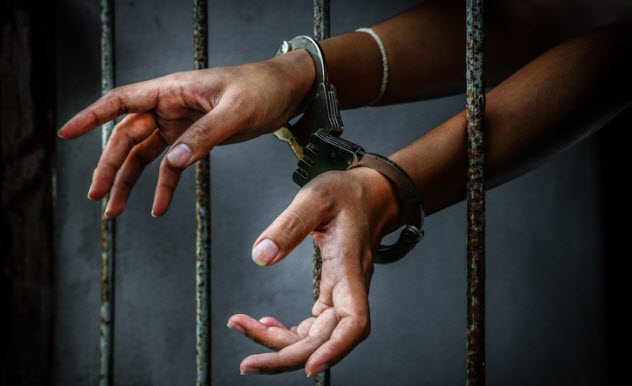 From Britain to Mexico now, where men behind bars have found an intriguing new way to make money online: homemade porn. The prisoners are uploading explicit videos to OnlyFans, and their mostly male fanbase loves it.
Although phones are banned in Mexican prisons, inmates have recorded a wealth of DIY porn. The videos available on their private account include blow jobs, group sex, and masturbation. There are also several photos of prisoners in the buff.
OnlyFans has now suspended the account, but it used to cost $6 (£4.35) a month to subscribe. Their steamy clips drew quite a following. "[You're] gods in the art of sex," one user commented, "but [make] those videos longer." Another asked that they "Invest in a better quality phone and don't move the camera too much."
The majority of comments claimed to have been left by men. Below the videos, fans request everything from romantic tongue kissing to violent sex.[2]
8

Pirated Content Leaked Online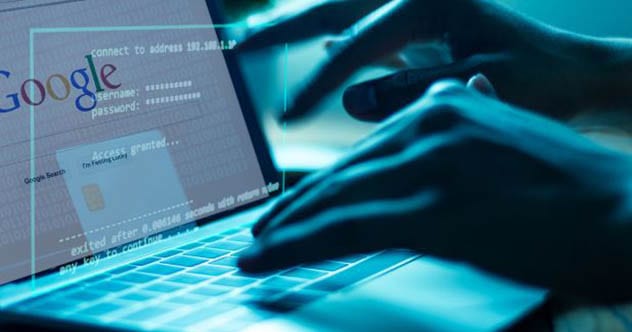 Pirating is a major issue when it comes to videos on the internet, and OnlyFans is no exception. The platform is home to a large amount of paid-for content, not just from sex workers but also chefs, musicians, and online influencers. The site works because users pay to see photos and videos from their favorite creators.
But OnlyFans has warned that people are taking content from the site and uploading it where it can be accessed for free. A report says people are collecting stolen material in a file on Google Drive. The pilfered content is mostly explicit images and videos.
Cybersecurity firm Backchannel says the files include "videos and pictures stolen from hundreds of OnlyFans users." The site is keen to stress that it has not been hacked. The content is paid for by users, then downloaded and shared illegally. OnlyFans say they are taking legal action to stop the leak.[3]
7

Californian Children Expelled From School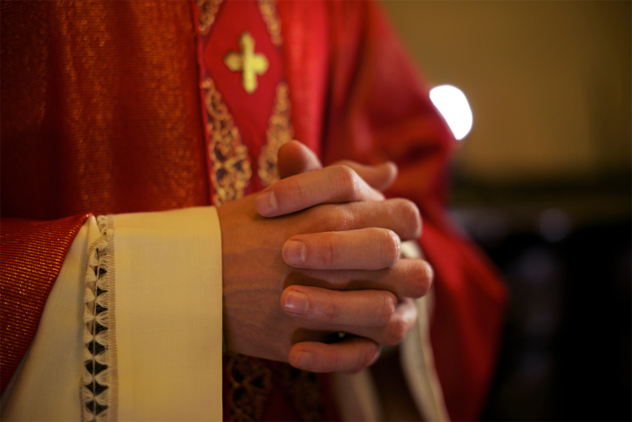 People are usually kicked out of school for reasons to do with serious misbehavior or long-term truanting. But one school in California expelled three pupils over their mum's OnlyFans account.
Crystal Jackson signed up the site in 2019 to add some excitement to her relationship with her husband Chris. On the app, she is known as Tiffany Poindexter and claims to make $150,000 a month. But, in July 2020, one of the parents at her children's school discovered her profile and shared it with his wife. None of the news reports specify how he found the profile, but feel free to speculate in the comments below.
After her account was uncovered, some of the parents started demanding that Jackson's three sons be expelled from their Catholic school. The parents reportedly sent adult photos of Crystal Jackson to school officials, as well as the bishop and the church.
At the time, Jackson's three sons—aged eight, ten, and twelve—attended Sacred Heart Parish School in Sacramento. But they were expelled from school over their mum's adult online presence. Theresa Sparks, the school's principal, emailed Jackson saying: "Your apparent quest for high-profile controversy in support of your adult website is in direct conflict with what we hope to impart to our students."[4]
6

The Bella Thorne Controversy

In August 2020, OnlyFans and Bella Thorne found themselves at the center of a whirlwind of controversy. As a popular actress, Thorne gained a huge following on the site. Within a week of signing up, the former Disney star had amassed 50,000 followers and earned $2m from what were advertised as naked photos. But when Thorne's steams snaps arrived, users were dismayed to find that she was not nude. They demanded that OnlyFans refund the $200 (£150) they had paid for the not-so-salacious pictures.

Following Thorne's controversy, OnlyFans brought in a cap limiting how much creators are allowed to charge for each item. Performers can ask for a maximum of $50 per post, and tips are capped at $100.

The new restrictions were met with outrage from sex workers. For many performers, OnlyFans is currently their only source of income, with other avenues drying up during the pandemic. A handful of creators, like British 23-year-old Kaya Corbridge, have earned over $1m from the site, providing custom content like text chats, videos, and even "personalized penis ratings." But Corbridge has told reporters she stands to lose $12,000 a month from OnlyFans' policy changes. She, like many other sex workers, is thinking of moving to a different platform.[5]
5

YouTuber Sells Naked Childhood Video

Gabi DeMartino is a popular YouTube star, with over 3m people subscribed to her make-up tutorials and lifestyle videos. But in December 2020, the 25-year-old influencer had to apologize after selling a video of herself naked as a child. The clip, titled "Won't put my panties on", showed DeMartino at the age of three with no clothes on. It was on sale on OnlyFans for $3 (£2.20).

The site took down her account shortly afterward. DeMartino later uploaded an apology video to YouTube. She explained that she had become "disattached from reality" and had not considered the severity of the video.[6]
4

US Military Account Posts Explicit Tweets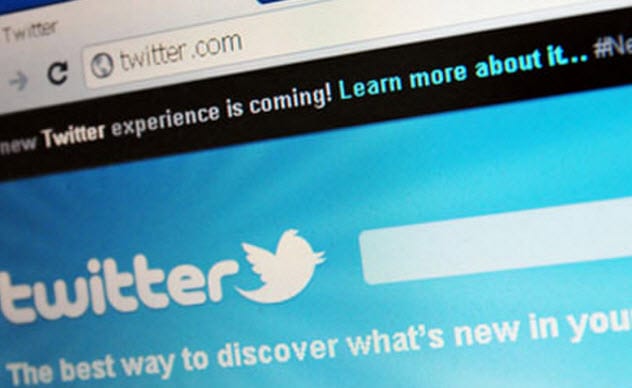 The internet is full of insulting, hypersexual content. Even so, Twitter users were taken aback to see a US military base posting explicit messages online.
Fort Bragg is home to several US military bodies. But, in October 2020, the Fort Bragg Twitter account started sending questionable messages to OnlyFans star Quinn Finite. It is unclear who was in charge of the base's bizarre social media presence, but they were clearly a fan of the adult performer.
In one tweet, they expressed a desire to give Finite a "deep long kiss" along with other, more sexual, requests. They also replied to a disgruntled subscriber, saying: "He's lost and doesn't know a good thing when it's staring him in the eyes, or tickling his nose in this case."
"Someone come get their fort," Quinn Finite replied, before adding, "Normalize horny tweeting from US Army forts."
Initially, Fort Bragg tried to claim that they had been hacked but later admitted that the horny tweets were from an administrator.
"This may have been a bold move for Fort Bragg, but I hope the original poster still follows me on their personal account," Finite told reporters. "They seem lovely."[7]
2

Scammer Steal Photos From Instagram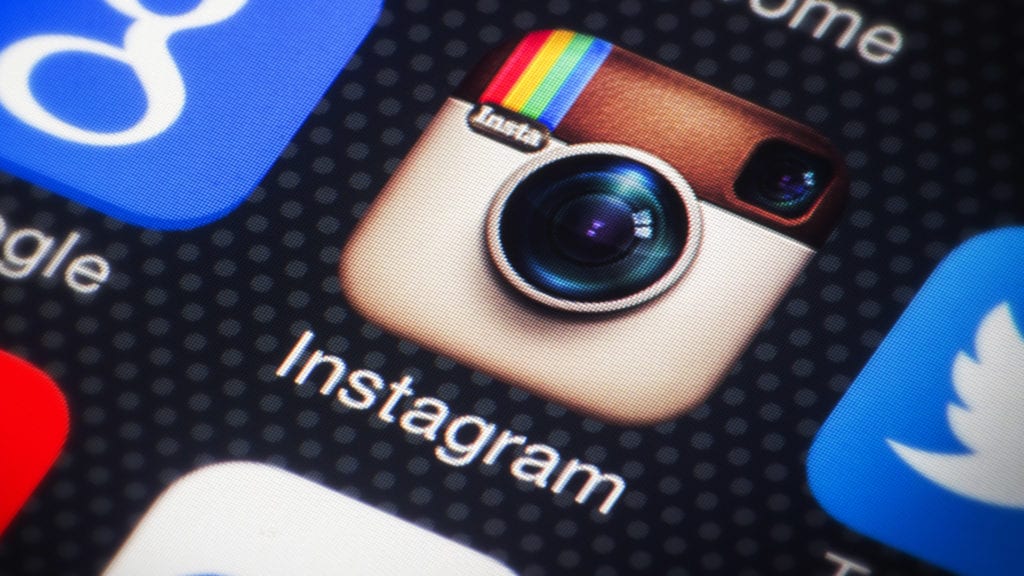 Imagine logging onto social media only to see a photo of yourself advertising a fake OnlyFans account. In 2020, that surreal scenario became reality for one young man in Perth.
Scammers had stolen photos from Dale Halliwell's Instagram and were trying to get his followers to subscribe to a fraudulent OnlyFans account. They claimed there was a wealth of adult content behind a paywall. But it was all a deception designed to swindle people out of their credit card details.
At first, Halliwell was unfazed by the online scam. But he became more concerned when he saw that his friends and family were being duped. He told people on Facebook that the profile was fake and reported it once he learned people had entered their credit card details.
Cyber security experts say cons like this are common online. Instagram is quick to take down accounts pretending to be celebrities and public figures, but it much slower when it comes to ordinary people.[8]
2

Blueface's Weird OnlyFans Reality Show

You may not have heard of Blueface, but the California-born rapper shot to fame in 2019 following the release of his hit song Thotiana. Since then he has become an internet star in his own right and, in 2020, he launched an explicit reality show on OnlyFans called Blue Girls Club.

As the name suggests, Blue Girls Club is based on the contentious Bad Girls Club. In the show, Blueface asks a group of young women to move into his $1.3m house in Los Angeles. What ensues is a mix of late-night parties, exotic dancing, and near-daily fighting, which viewers can stream online for $50 a month. But, in May 2021, the show received a wave of backlash after footage emerged on social media.

Some users have claimed the rapper is running a cult and compared him to popstar R. Kelly. In one clip, Blueface—the hip-hop alias of Johnathan Jamall Michael Porter—is accused of using tattoos as a loyalty test. "Ready to get tatted?" he announces walking into the women's shared bedroom. "Tattoo or go home, which one is it?"

The show is known for its wild brawls, in which the women can be seen punching, shoving, and tackling each other. In 2020, Musician Chrisean Rock lost a tooth in a punch-up with one of Blueface's ex-girlfriends. One former participant, who refused to take part in the fights, claims she heard the rapper say, "How do you expect to come to Blue Girls Club and not expect to get hit?"

Blueface and his management deny the allegations, saying the show is supposed to empowering for the women taking part. "The purpose of the show," he claims, "is to develop these women by exercising their temper, attitude, patience, and composure."[9]
1

Underage Girls Selling Nudes Online

In April 2020, the BBC released a documentary detailing the worrying trend of underage girls selling explicit content online. The show, #Nudes4Sale, reported on the role of OnlyFans in the porn industry. As well as following two women making a comfortable living from the site, the BBC looked into teenage nude accounts. The documentary revealed that a third of Twitter profiles advertising naked images and videos were owned by under-eighteens.

Presenter Ellie Flynn spoke to young women like Scottish seventeen-year-old Hannah (her name has been changed). Hannah opened an OnlyFans account at sixteen using a fake ID and, despite once being banned from the site, she still sells adult content. Flynn also interviewed Sasha (again, the name changed) who fell into sex work at fifteen. Sasha's parents kicked her out of the house when an explicit photo of her was shared on social media.

Under British law, OnlyFans is not required to check for underage pornography. Instead, the legal responsibility is with the people who sell, distribute and receive illicit images from minors.

OnlyFans insists that it takes user safety seriously. In a statement to the press, they said: "We constantly review our systems to ensure they are as robust as possible, to ensure that OnlyFans operates in line with all legislation and guidance. If we are alerted to any underage individual who has gained or tried to gain illegitimate access to the platform we will always take immediate steps to investigate and suspend the account."[10]

Top 10 Sinister Facts About The Dark Side Of Instagram