Celebrity is relative. In some cases, an individual's fame defies the ages. In other cases—the vast number of them—a person who is famous in his or her own generation is unknown in the next. The celebrities on this list are examples. Many might not know who Douglas Tilden, Ed Doheny, Amor De Cosmos, or Edgar Beale McLean were, although they were famous in their own day.
Likewise, celebrity can be local, regional, national, or international. The former rock star Pussy is well-known in Russia, but he is less familiar elsewhere.
In other cases, celebrity may be both international in scope and timeless in duration. Many people the world over are familiar with Marquis de Sade, Frances Farmer, Ezra Pound, Friedrich Nietzsche, and Mary Todd Lincoln.
Whether their fame endures or was relatively fleeting, whether they were known only in their own countries or were celebrated internationally, all the celebrities on this list share the unenviable status of having been declared insane, and each, in his or her own way, is, or was, an intriguing public figure.
10

Douglas Tilden, Sculptor

"TILDEN, THE SCULPTOR, IS VIOLENTLY INSANE." So read the headline of the March 9, 1901, issue of The San Francisco Call. His descent into madness was more a plunge than a gradual slipping away, according to the newspaper account's subtitle, which advised readers that the sculptor lost "His Mind Unexpectedly in His Oakland Home Without Premonition or Signs of Decay."

Famous throughout the Golden State, sculptor Douglas Tilden (1860-1935) was robbed of the power of speech by a bout of scarlet fever he experienced when he was five years old. The sickness also left him deaf. After graduating from the Institute for the Deaf and Dumb at Berkeley, he accepted a teaching position there. His discovery of his brother's modeling clay led Tilden to try his own hand at sculpture, and, after receiving training by some of Europe's leading sculptors, he became established as such an artist himself.

Many of his works are of athletes, as their titles suggest: "Tired Wrestler," "The Baseball Player," "The Young Acrobat" and "The Football Players." However, "The Bear Hunt" depicts a Native American at the mercy of a grizzly. Given his triumph over adversity and his prominence as a sculptor, the California artist's insanity shocked the nation.

He was at his father-in-law's home when the tragedy struck. The article states, "His family had no warning of the approach of the dread malady, and in consequence were greatly terrified when he began destroying the furniture in the room in which they were gathered." In addition to the abrupt onset of his madness, the sculptor was handicapped by his muteness. Unable to speak, he was also unable to communicate his thoughts or feelings.

Police arrived on the scene just after midnight, and Tilden was transported to the city's Receiving Hospital, the San Francisco Call article states, "where he was confined in the Insane ward."
9

Ed Doheny, Baseball Player

After learning the game as a boy playing in a vacant lot in his hometown, Northfield, Vermont, Ed Doheny (1873-1916) worked his way up from the minor to the major leagues, pitching first for the New York Giants, where he was given a mixed review by The New York Times, as a player who "though slaughtered, showed the earmarks of a ballplayer."
His pitching improved, but he spent more time on the bench than on the field, due to disciplinary problems, a pattern of behavior that appears to have resulted from his "arbitrary disposition, a violent temper, and an ungovernable tongue," according to The Sporting News.
Despite these impediments, Doheny's playing continued to improve and, according to an article by Seamus Kearney and Tom Simon, sometimes led to "extraordinary feats" such as his "striking out Louisville's Pete Dowling five times in a single nine-inning game." When he was later traded to the Pittsburgh Pirates, Doheny seemed poised on the edge of greatness. Instead, he was on the brink of madness.
During "the 1903 season," Kearney and Simon wrote, "Doheny began exhibiting strange behavior, which was reportedly exacerbated by his consumption of alcohol. First, he had a few unpleasant altercations with teammates. Later, he started believing he was being followed by detectives." After he went AWOL from the team, the Pittsburg Post reported that Doheny was "THOUGHT TO BE DERANGED."
The "thought" proved prophetic, when the baseball player attacked both his doctor and a male nurse and held off "a score of neighbors and several policemen," Kearney and Simon reported, "threatening to kill the first man who attempted to take him."
After being subdued, Doheny, declared insane, was committed to the Danvers State Asylum in Massachusetts, where "his condition worsened," Kearney and Simon declared, and he died there, thirteen years later, a famous ballplayer whose promising career ended, sadly, in irreversible madness.
8

Amor De Cosmos, Premier

According to a historical marker, "William Alexander Smith, by act of the California legislature, changed his name to Amor De Cosmos, Lover of the Universe." The fanciful name change is only one of the eccentric acts of both the California legislature and of Amor De Cosmos (1825-1897).

De Cosmos had a varied career, during which he was a photographer who captured the likenesses of California miners, the publisher of the British Colonist (now the Times-Colonist), an advocate of the unification of Vancouver island and the rest of the mainland colony, a colonial legislator, a member of parliament, and British Columbia's premier.

In his later years, he "became delusional," a San Francisco Chronicle article laments, and a court declared him to be of "unsound mind." On July 4, 1897, the 71-year-old's demise was reported by the same paper under a headline as sensational as that of the life of the late publisher-turned-politician: "Death of a British Columbia Character: Ex-Premier and Lunatic."

A Ripley's Believe It or Not illustration shows him in an aggressive and provocative attitude, fist raised, face contorted, mouth wide, as if shouting. The caption reads, "Dr. Kosmos Spoke for 47 Hours Continuously—without pause" before the British Columbia Legislature in 1880. (Apparently, the caption writer confused the nobiliary designator "De" with the abbreviated title "Dr." and chose to spell De Cosmos's last name with a "K" rather than a "C.") The filibuster on the part of De Cosmos and his fellow legislator, Leonard McLure, who spoke sixteen hours non-stop, stalled a bill, but, according to contemporary reports, "so weakened [De Cosmos] that he died six months later." Apparently, it was believed, by some, at least, that the Lover of the Universe had literally talked himself to death.
7

Pussy, Punk Rocker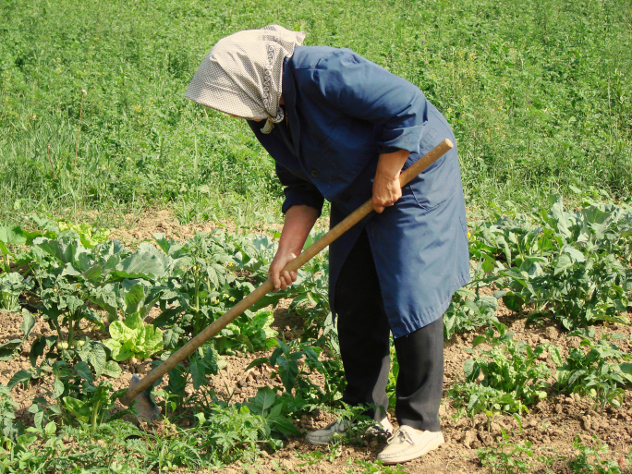 No one seems to know his last name, but his first name appears to be Aleksandr, and his last name seems to start with "U." He is widely known in Russia as the punk rocker "Pussy" who likes to wear women's clothes, despite his hairy face, arms, and legs, and he seems to be especially fond of pink satin, ruffles, and lace.
Besides his music, he is also known, now, for the heinous acts he committed against his girlfriend, twenty-two-year-old Viktoria V, when he was twenty-three. Pussy beheaded her in July 2015, in southwestern Voronezh Oblast. Afterward, he "performed a sex act" with her head, according to reporter Kate Mansfield. Although Pussy's fellow band members ejected him from the group, they insisted that his dismissal was due to his alleged "drug problem," Mansfield says.
The motive for Viktoria's murder seems to be the fact that she had planned to evict him, although he may also have wanted her wardrobe. At the time he was discovered, Pussy "was wearing her clothing and makeup," Mansfield observed. According to Russian news sources, after "drinking and taking drugs including mephodrone," the musician "stabbed his girlfriend 53 times in the neck and forearm before beating her and then decapitating her."
Instead of prosecuting him, Russian officials declared him to be "mentally ill . . . citing 'diminished responsibility,'" according to Mansfield's report, and he is now "being detained in a psychiatric institute for an indefinite period."
6

Edward Beale McLean, Publisher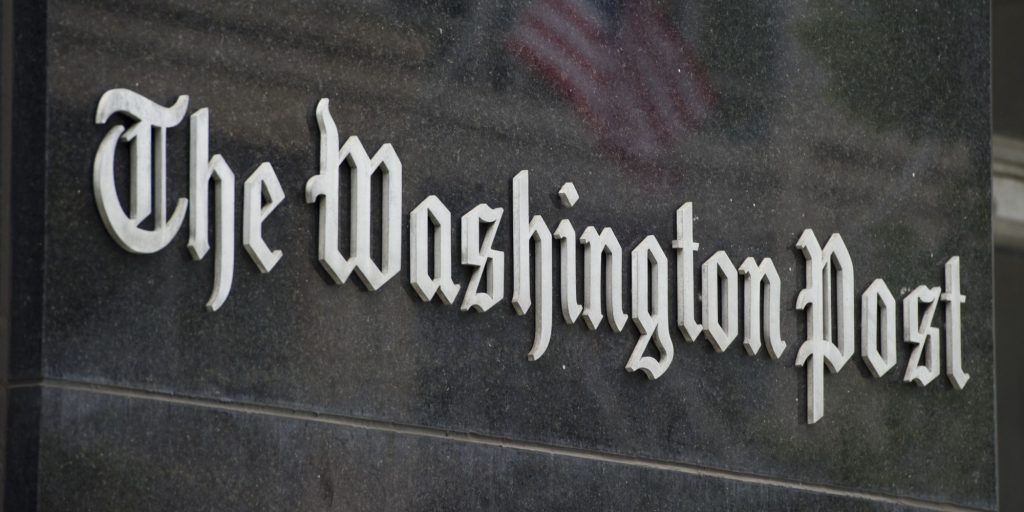 Newspapers were keen to blame the supposed curse of the Hope Diamond for the disasters that plagued Edward ("Ned") Beale McLean (1889-1941), the famed owner and publisher of The Washington Post. The Hope Diamond did not cause McLean's death, though. In fact, for quite a few years, he lived something of a charmed life.
According to The New York Times, he was not only a multimillionaire, but he was also "influential" in politics; he was in charge of President Harding's inaugural committee; and he survived allegations that he had had a part in the Teapot Dome scandal (apparently, he had not). McLean's luck began to change in 1930, though, when his wife Evalyn sued him for separate maintenance on the grounds of desertion and non-support. Three years later, having been declared insane and no longer capable of managing his personal affairs, he was "confined to Shepherd and Enoch Pratt Hospital of Towson, Maryland until his death in 1941".
5

Marquis de Sade, Novelist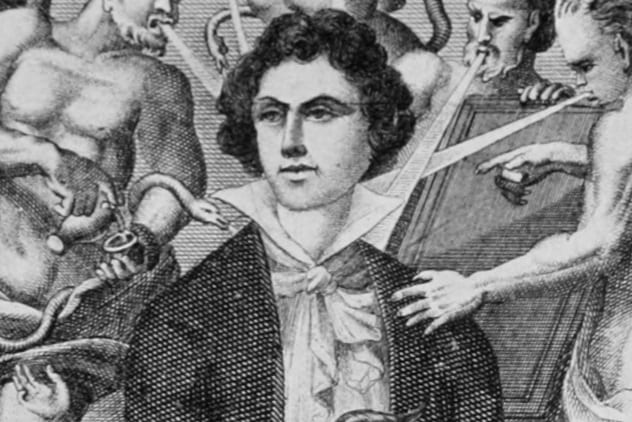 Marquis de Sade (1740-1814), whose novels gave rise to the terms "sadism" and "sadist," is not so much famous, perhaps, as he is infamous, but, in any case, he is as well-known even today as he was in his own time. His works' atheistic diatribes and nihilistic endorsements of rape, incest, homosexuality, pedophilia, sexual freedom, and cruelty for cruelty's sake led them to be banned or destroyed; by the nineteenth century, he was all but forgotten.
Then, suddenly, among the intelligentsia, the literati, filmmakers, and surrealist painters, de Sade was all the rage, although, among most modern feminists, he is often both reviled and dismissed as "misogynistic."
In his own day, de Sade was also reviled and dismissed, not only by the clergy, but also by his fellow noblemen and by royals. He was imprisoned in the Bastille. During the reign of King Louis XVI, the French Revolution, and the rule of Napoleon Bonaparte, de Sade spent 29 years in prison or an asylum in Charenton, having been declared insane.
4

Frances Farmer, Actress

The stars seemed to be in alignment for aspiring actress Frances Farmer (1913-1970). She was talented and beautiful. However, as Cassandra Tate observes in her article about the glamorous starlet, Farmer was also "willful, troubled, and self-destructive," and, in 1944, upon being declared insane, she was "institutionalized" until 1950, after which time "she spent the rest of her life in relative obscurity."

According to the "standard version of the Frances Farmer story," Tate says, the actress was a "victim" of her "spiteful mother, a vengeful Hollywood," and uncaring psychiatrists who committed her to a state mental hospital wherein she was brutalized, raped multiple times, and finally subjected to a lobotomy.

Although the actual story is muddled beyond recovery "by the mythology" associated with it, two points are apparently true, Tate concludes: the label of insanity was probably unwarranted by today's standards, and, paradoxically, without her having been committed, Farmer might not be remembered at all.

In 1942, her self-destructive behavior escalated, as Farmer began drinking and taking amphetamines. Her mother blamed her daughter's conduct variously on "her preparation for an upcoming role, . . . nervous exhaustion," and being typecast as "a professional harlot," but, Tate says, a psychiatrist blamed the actress's behavior on "manic depressive psychosis," which he saw as a precursor to "dementia praecox."

According to Tate, days later, Farmer was committed to the screen actors' sanitarium at La Crescenta, California; for "the next seven years," she would spend most of her time in one mental institution or another, as her diagnoses changed from manic depressive psychosis, split personality, schizophrenia with paranoid illusions [sic], and simple depression, receiving shock therapy and other treatments.
3

Ezra Pound, Poet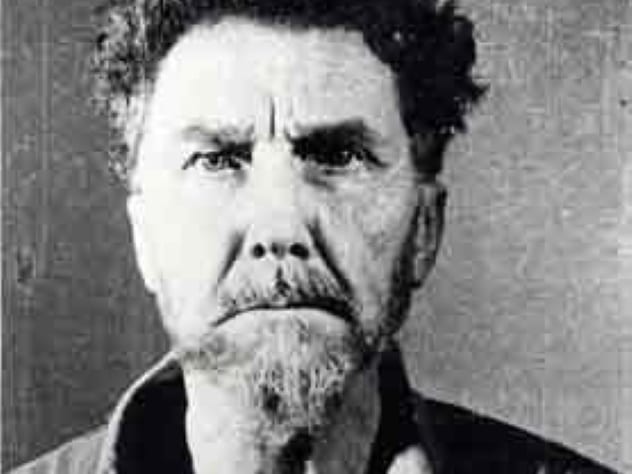 As the PBS Frontline website states, "American poet Ezra Pound avoided being tried for treason when he was found incompetent to stand trial [for] his pro-Fascist broadcasts over Italian radio during World War II, [when] paid by the Italian government, he broadcast anti-American and anti-Semitic diatribes."
Insanity defenses often fail, but Pound's was a success. In fact, it could be said that it was a bit too successful, since the celebrated poet spent twelve years in St. Elizabeth's, a mental hospital in Washington, D. C. It's the judgment of both a historian, Stanley Sutler, Professor of American Institutions at the University of Wisconsin, and a psychiatrist, E. Fuller Torres, a contributing editor of the magazine Psychology Today and a clinical and research psychiatrist at St. Elizabeth's, that Pound merely feigned insanity as a means of avoiding being tried for treason following World War II.
Basing his assessment on "military intelligence and military government documents, hospital records, [and] Justice, F.B.I. and State Department records," Kutler concluded that the doctors who examined Pound were unanimous in their view that he was "sane." Kutler added that the hospital superintendent, Dr. Winfred Overholser, Sr., aided Pound's subterfuge by "protecting him from criminal justice" and permitting the poet privileges that included "after-hours" conjugal visits because the administrator was impressed with Pound "as a cultural figure." In addition, well-respected writers who revered his work drummed up "sympathy" for Pound.
As a result of his own study of the case, Dr. Torrey draws conclusions similar to those of Kutler, arguing that "Dr. Overholser, decided that Pound should not stand trial for treason and then single[-]handedly engineered the testimony that led to his hospital confinement."
2

Friedrich Nietzsche, Philosopher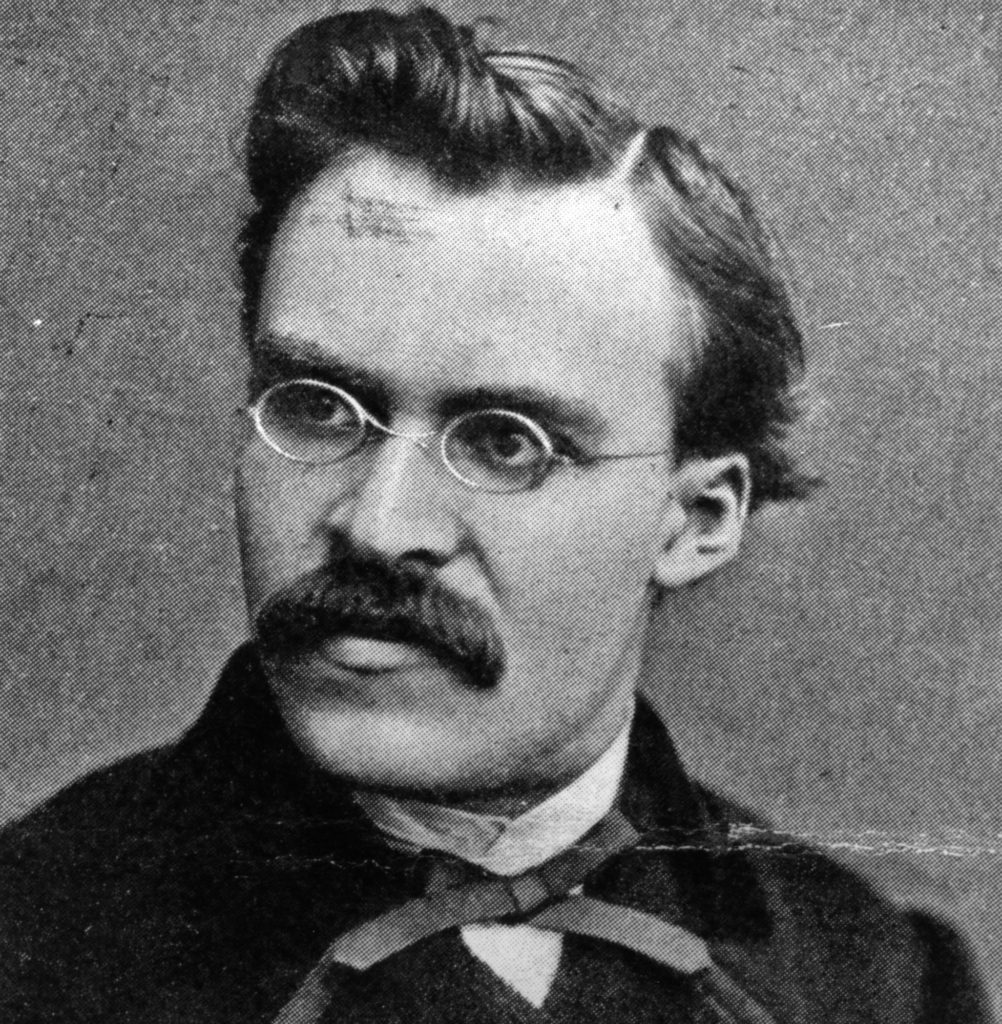 According to an article in Hektoen International: A Journal of Medical Humanities, Friedrich Nietzsche (1844-1900) suffered from ill health most of his life. He was depressed, thought of suicide, and experienced "visual hallucinations." Finally, he suffered from "general paresis of the insane [brought on by] quaternary neurosyphilis."
Or so it was thought until recently. A new study suggests that the philosopher may have succumbed to frontotemporal dementia. Instead of being based on speculation, as other considerations of the philosopher's mental illness have been, the conclusions of the new research resulted from a review of Nietzsche's "actual medical notes," cross-referenced to present-day knowledge about how both syphilis and dementia progress.
According to author Vaughn Bell, doubts about the philosopher's "primary luetic infection, the long duration of the disease and some clinical features" raise questions about Nietzsche's original diagnosis and support the doubts that some of Nietzsche's contemporaries had regarding it. The recent study suggests that Nietzsche's condition may have been misdiagnosed originally.
1

Mary Todd Lincoln, First Lady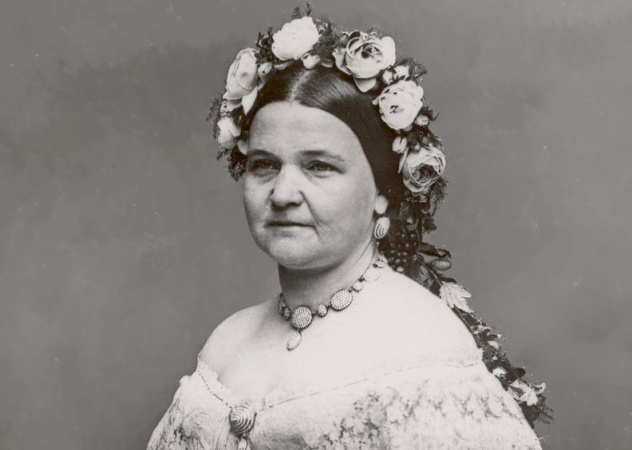 Mary Todd Lincoln (1818-1882) experienced more trauma than many women of her day: she was the First Lady during the unique turmoil of the American Civil War, saw her husband assassinated before her eyes, and suffered the losses of three of her sons. She was also the frequent target of socialites' gossip and cruel comments by the press. As a result, she became paranoid, seeing danger even in a public dining room, as she admitted, "I am afraid; I am afraid." The sole person upon whom she could count was her remaining son Robert, a thirty-one-year-old lawyer who lived in Chicago with his wife and two children.
While she was in Florida, she became apprehensive about his health and sent his doctor a telegram: "My belief is my son is ill; telegraph. I start for Chicago to-morrow." When the doctor contacted Robert, he, in turn, sent word to his mother that he was well; there was no need for her to return to Chicago on his account.
Their messages crossed one another, and, not aware that he had sent word to her that he was well, she traveled to Chicago, taking a room at the Grand Pacific Hotel. Convinced that people intended to murder her, she refused to leave her room. Robert rented a room next to hers. During the night, she would rap at his door, awakening him. People, she told him, were intent upon harming her, robbing her, or murdering her. She even began to suspect that her son's wife was intent upon killing her.
After trying other ways to deal with the issue, Robert finally decided that he would have to take action. He would have to have her committed for her own sake. She was insane. At her trial, he gave an account of his mother's actions, which included her extravagant purchases of unnecessary clothing and other items, her carrying about on her person thousands of dollars' worth of securities, and her paranoia.
The jury returned a verdict of insanity, and Mary Todd Lincoln became a resident of Bellevue Place, a private sanitarium at Batavia, Illinois, under the care of Dr. R. J. Patterson, while Robert was named as the conservator of her estate. Later released, she was declared competent to oversee her own affairs again.
In her American Heritage article, Ruth Painter Randall summarizes the outcome of the affair: "Mrs. Lincoln, in deep humiliation at being thought a lunatic, left the country and remained abroad four years. During that time she refused to communicate with her son. When she finally returned to Springfield, Robert went to see her to make peace, taking with him the most effective advocate possible, his little daughter Mary. His mother, unable to resist that appeal, promised to forgive and forget and on the surface at least normal relations were resumed."
About The Author: An English instructor at the University of Nevada Las Vegas, Gary L. Pullman, a regular contributor to Listverse, lives south of Area 51, which, according to his family and friends, explains "a lot." His five-book series, An Adventure of the Old West, is available on Amazon..