All hotels are temporary spaces—a constant revolving door of guests coming and going. Consider the sheer number of people who will go to bed in just one hotel room over time. Now consider how many of those may never wake up again. The Eagles neatly summed it up in "Hotel California" with the line:
"You can check-in any time you like, but you can never leave".
Here are 10 rooms that became the final resting place for their guests. Sleep well.
10 Horrifying Facts About H. H. Holmes' Hotel
10

Room 1046, President Hotel

When Roland T Owen arrived at the President Hotel in Kansas City in January 1935, it was the start of mystery that is still unsolved today.

The strange occurrences began after Owen checked into Room 1046 and a maid spotted a note left for man named "Don". The next day Owen was overheard on the phone talking to "Don" insisting he didn't want to go out to eat.

A maid bringing towels to the room, heard two male voices inside. She knocked and one man gruffly told her they didn't need anything. Later, Reception noticed the phone in Room 1046 was off the hook and sent a bell boy to investigate. He had to return to the darkened room twice more to replace the receiver.

On his final visit, the boy turned on the lights to see the bed and walls splashed with blood and Owen naked, cowering in the corner with multiple stab wounds, a punctured lung and a fractured skull. There was evidence of torture and when asked who was responsible, Owen murmured "No one". He died without saying another word.

Police found that the room had been stripped of all clothing and personal items and no one called Roland T Owen had ever existed. A pauper's funeral in an unmarked grave was arranged but at the last minute an anonymous cash donation mysteriously arrived to pay for the cost of a service and burial.

Years later, a woman named Ruby Ogletree spotted a photograph of the corpse and claimed it was her missing son, Artemis. This has never been confirmed and the identities of Roland T Owen and "Don" are still unknown.
9

Suite 352, Swissotel Nai Lert Park

David Carradine, 72 was a veteran actor who found fame in the 1970s TV show "Kung fu" and later in two "Kill Bill" films.

He arrived in Bangkok in May 2009 to shoot a film. Days later, a maid entered Suite 352 of the Swissotel Nai Lert Park to find his dead body hanging in the closet. Suicide was ruled out after a rope was found tied around his neck, wrist and genitals. Thai investigators ruled his death was due to auto-erotic asphyxiation.

His family believed he was a victim of foul play, but CCTV showed no one had entered his room during the crucial time frame. Graphic photos of the death scene were published in a Thai newspaper.

When his body was returned to the US, a pathologist agreed with the findings of the Thai autopsy.
8

Room 100, Chelsea Hotel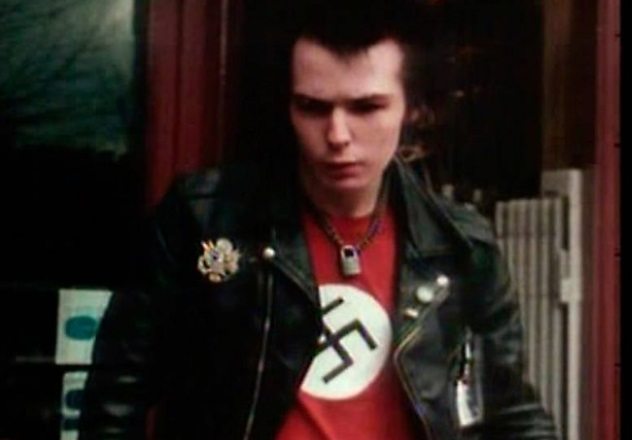 Nancy Spungen was the American girlfriend of Sid Vicious, the bassist in British punk group the Sex Pistols. They met in London in 1977 and began a turbulent drug fuelled affair. The band broke up in 1978 and the couple moved into Room 100 of the Chelsea Hotel in New York.
Early on 12 October 1978, guests heard "female moans" coming from Room 100. Vicious phoned Reception asking for help and staff entered the room to find Spungen lying in the bathroom. She had bled to death after being knifed in the stomach.
Vicious was found dazed in the hotel corridor and was arrested after confessing to her murder. Later, he changed his story and said he was asleep at the time. Vicious was released on bail and subsequently died of a heroin overdose in February 1979.
Spungen's murder investigation ended there. Years later, associates of the couple still believe that Spungen was killed in a robbery by drug dealer Rockets Redglare who had visited Room 100 on the night of her death and then swiftly disappeared.
7

Room 5, Lake Quinnault Inn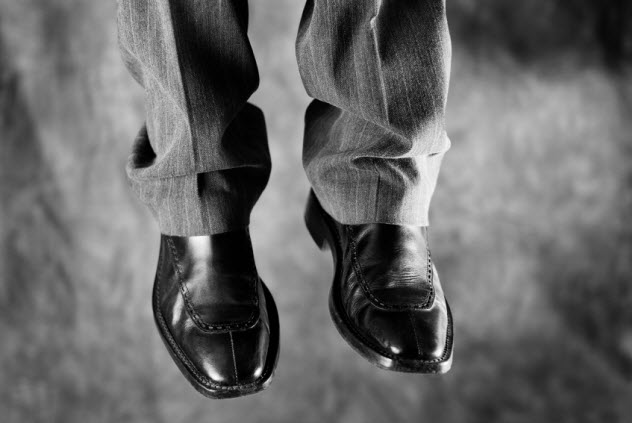 Lyle Stevik checked into Room 5 at Lake Quinnault Inn, Washington on Friday 14 September 2001. The young man had no luggage and gave his home address as Meridian, Idaho.
Stevik was spotted wandering along the highway and a maid noticed his only possessions were a toothbrush and a pen.
On Monday morning, he was found dead inside the motel closet, a belt around his neck. The mystery guest had killed himself leaving $160 inside a note that read "For the room". Another crumpled note simply read: "Suicide".
Police discovered the name Lyle Stevik was a character from a Joyce Carol Oates novel who had attempted suicide by hanging. The dead man had used the name as an alias and the address he gave in Idaho was a Best Western Hotel.
There were no missing persons reports matching his description and no further clues. Lyle Stevik became just another John Doe on a list of unidentified bodies.
2006 saw a rise in popularity of online chatrooms and an emerging interest in true crime. Stevik's photo from a missing persons list caught the attention of one amateur sleuth who formed a Reddit community dedicated to finding him.
Many speculated that as his death had occurred so soon after 9/11, he could have been involved in the terrorist attacks. Others placed adverts in local newspapers with an age progressed photograph of Stevik.
The mystery was solved in 2018 when the DNA Doe Project asked the local Coroner's Office for access to Stevik's stored DNA in order to trace family members.
The cost was funded by well-wishers from around the world and a DNA match was found in California.
The story ended abruptly when the family refused any publicity. In 17 years, they had never reported him as missing as they believed he was still alive. Stevik's identity remains a mystery.
6

Room 302, Hotel del Coronado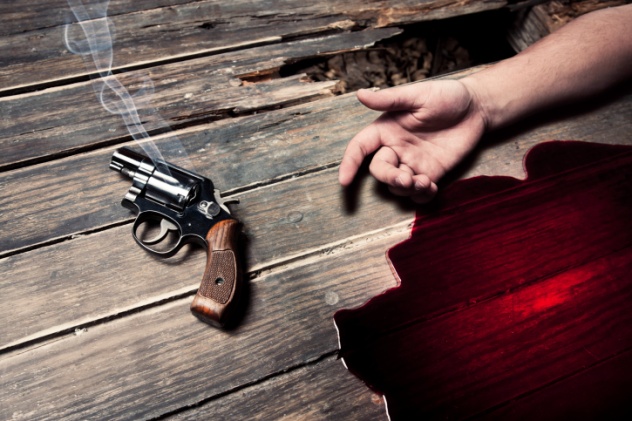 On Thanksgiving 1892, Lottie A Bernard arrived at the Hotel del Coronado, San Diego and checked into Room 302. Over the next few days, she roamed the hotel corridors asking if her brother had arrived yet. She was found dead on stairs leading to the beach, shot in the head and still holding the gun. Her real name was Kate Morgan and police believe her "brother" was her estranged husband or a lover she was waiting for.
Guests began to complain of strange activity in Room 302 such as lights blinking, cold breezes and mysterious footsteps. News travelled and the hotel became a mecca for paranormal investigators.
In 1992, parapsychologist Christopher Chacon studied the hotel using specialist equipment and found 37 abnormalities in another room. Room 3502 belonged to the maid who attended to Morgan in Room 302, only to disappear after the shooting. Chacon's research inspired Stephen King's story about a haunted hotel room which went onto become the film "1408".
Room 302 is still the most requested room at the hotel. Although the door number has been changed to 3312, guests still report the eerie presence of its former resident.
5

Room 607, Lake Seminole Hard Rock Hotel

Anna Nicole Smith was a former Playmate turned actress whose private life was played out in the tabloid press. Smith was locked in a legal battle over the estate of her late husband, J.Howard Marshall III – an 89-year-old billionaire. In 2006, her 20-year-old son Daniel died from an overdose.

In February 2007, a grief-stricken Smith and her lawyer husband Howard K. Stern checked into Room 607 at the Seminole Hard Rock Hotel in Florida. Smith stayed hidden in her room, suffering from stomach flu and pneumonia with a fever of 105F but too afraid of the paparazzi lurking outside the hotel to leave for hospital.

Her only relief came from slurping on a bottle of chloral hydrate – a powerful sedative and taking up to nine prescription drugs a day.

Stern left the star alone to buy a boat for the couple on 8 February and Smith was discovered unconscious by her bodyguard's wife. After attempting CPR, she called an ambulance, but Smith was pronounced dead.

Her death was ruled to be non-suspicious, but her bodyguard claims she died of a broken heart.
4

Bungalow 3, Chateau Marmont

John Belushi was a comic actor who shot to fame in the 1970s TV show "Saturday Night Live". He went onto star in hit films "National Lampoon's Animal House" and "The Blues Brothers".

On February 28th, 1982, Belushi checked into Bungalow 3 at the Chateau Marmont Hotel in LA to work on a screen play. Already a long-term cocaine addict, Belushi went on a drugs and alcohol binge, lasting days.

Belushi's celebrity friends, Robert de Niro and Robin Williams dropped by the bungalow one night to find Belushi surrounded by smashed furniture, discarded food and piles of filthy clothes. Also in residence was a woman named Cathy Smith, a backing singer and supplier of Belushi's drugs.

On the morning of 5 March 1980, a waiter delivered breakfast to the room which Smith signed for and then promptly left.

Belushi's bodyguard arrived around noon to deliver a typewriter and found him unresponsive. An ambulance was called but Belushi was dead.

Smith fled to Canada and was arrested in 1986 after admitting injecting Belushi with 11 "speedballs" – a combination of heroin and cocaine, causing his death. She served 15 months for involuntary manslaughter.
3

Penthouse, DuPont Circle Hotel

Mikhail Lesin was a close adviser to Russian President Vladimir Putin and worked with the Kremlin to launch state-controlled TV stations. After allegedly falling out with Putin, Lesin moved to the US in 2014. He spent a few weeks in a Washington DC hotel, drinking alone in his room before taking a cab across town to the DuPont Circle Hotel. He paid $1200 cash for one night in the 9th floor penthouse and made several trips out before returning with loaded grocery bags.

On 5 November 2015, a welfare check on the room found Lesin dead, face down on the floor surrounded by empty alcohol bottles and dollar bills.

The official cause of death was blunt force injuries of head, neck and torso from falling whilst drunk and the case was closed. However, staff noticed that around 10 hours of footage from security cameras outside his room were missing.

News website RFE/RL filed a lawsuit to gain access to the autopsy and redacted police statements which revealed Lesin had a fractured neck bone – consistent with manual strangulation. The case remains closed.
2

Samarkand Hotel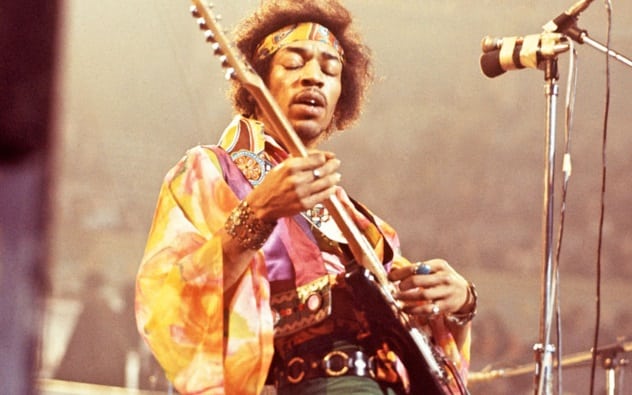 In 1970, Jimi Hendrix was a global rock star famed for his guitar work on tracks including "Purple Haze" and "Hey Joe". Constant touring and drug abuse had taken their toll on Hendrix. He retreated to London with his German girlfriend of a few weeks, Monika Dannemann who was staying at the Samarkand Hotel.
Wracked with insomnia, Hendrix accepted a handful of sleeping pills from Dannemann, and he never woke up. Dannemann has given varied accounts of the events of September 18, 1970, and couldn't remember how many pills he had taken. Before phoning an ambulance, friends were called to help clean up the room, including Hendrix's roadie who was seen burying drugs in nearby gardens.
Doctors found unusually large amounts of wine in Hendrix's lungs, but his death certificate lists inhalation of vomit as the cause of death.
In 1975, Dannemann claimed Hendrix was killed by the mafia, and he was rumoured to be on a secret CIA list.
1

Room 434, Beverly Hilton Hotel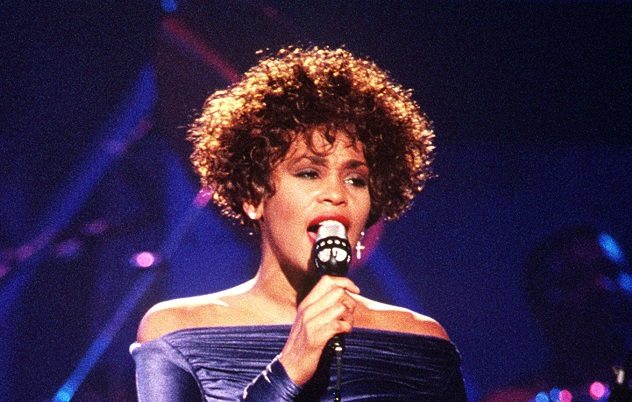 It was the weekend of the Grammy Awards in February 2012 and Whitney Houston checked into Room 434 of the Beverly Hilton Hotel. The star had battled years of addiction but was planning a comeback. Houston was in town to attend the annual pre-awards party of her former mentor, Clive Davis.
Hours before the event, Houston was found dead by her assistant, face down in the hotel bathtub under 12 inches of scalding hot water. An autopsy ruled that she died from drowning, cocaine use and heart disease.
After her death, the hotel was bombarded with requests from fans hoping to book the infamous Room 434. Some even managed to sneak photos of themselves in the bathtub where Houston was found.
The room has now been re-numbered to confuse any ghoulish occupants seeking to recreate her final hours.
10 Unusual Hotels Around The World