Tales of human remains dissolving in acid fill us with a special dread. Given that homicide investigations need bodies, acid baths will always be a hit among murderous fiends. In some cases, unfortunate people accidentally dissolve themselves in acid.
Acid steals our identity and reduces us to undifferentiated organic matter—reminding us that eventually we return to nothingness.
Top 10 Famous People Who Got Away With Murder (Maybe)
10

Get a Job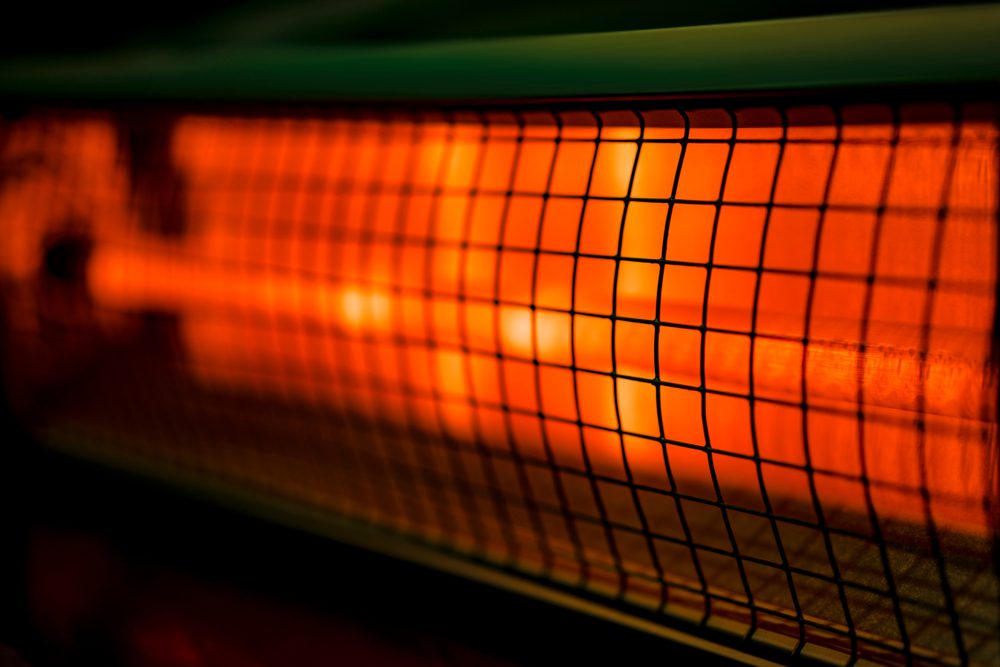 "(It was) the most horrific thing I've ever encountered in police work—in my life", noted detective Jeremy McCord, about the night in November 2016 he entered the residence on Knoxville's Goldenview Lane. Inside, McCord discovered blood-smeared walls and the stench of death mingled with chemicals. Body parts were scattered around in plastic containers containing acid. In a pot on the stove, a woman's head boiled. "The smell is never going to leave me."
Tennessee charged Joel Guy Jr, 32, with the double homicide of Joel Guy SR, 61, and Lisa Guy, 55. Prosecutors allege he stabbed and dismembered his parents over Thanksgiving Break because they were tired of bankrolling his shiftless lifestyle. After hacking apart the bodies, Guy Jr allegedly placed the remains in an "acid-based solution in an attempt to destroy evidence". Multiple space heaters, which raised the temperature to 93 degrees, were set up to speed decomposition.
9

Dentures in a Drain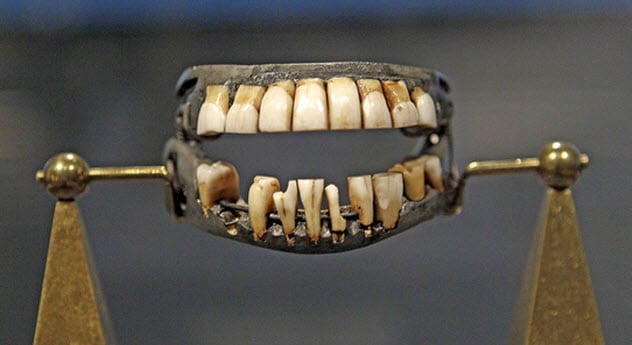 In December 2013, a Cairns man was found guilty of murdering his wife and dissolving her body. Klaus Andres, 70, admitted to disposing the body of his wife, Li Ping Cao, in a wheelbarrow full of acid. He then poured her remains down a storm drain outside his home in Brimstead. The only thing police recovered: Cao's prosthetic teeth.
Andres met the single mother online. After a visit to her home in China, the Australian and Cao married and moved to Cairns. When confronted about her disappearance, Klaus initially claimed Cao accused him of having an affair, and went back to China. CCTV footage showed Andres using her Commonwealth Bank card to purchase 60 liters of acid. Even with this "enormous amount of acid," Detective Sergeant Brad McLeish determined it took several days to dissolve Cao's body. Andres forged his wife's signature so her Centrelink payments transferred to his account.
8

Yellowstone Hot Pot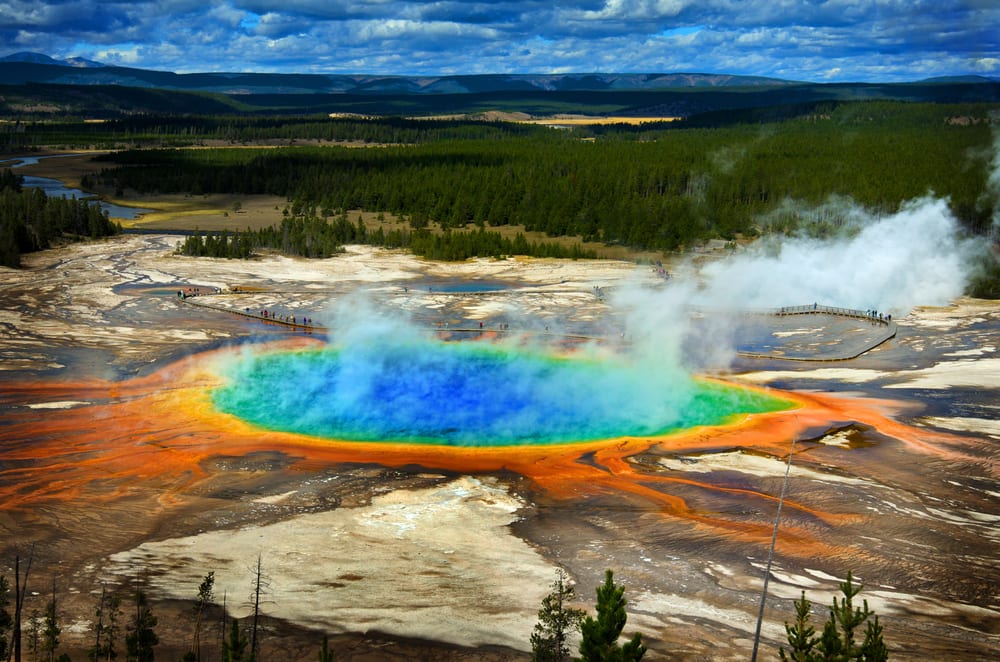 In June 2016, a 23-year-old man dissolved in a boiling pool of acidic water in Yellowstone. Caleb Scott and his sister, Sable, ventured 200 meters off trail to "hot pot"—or illegally take a soak in the national park's thermal baths. Sable caught cellphone footage of Caleb accidentally tumbling into the four-by-ten foot pool, while he attempted to test the water temperature. She went for help, but never saw her brother again.
"In very short order, there was a significant amount of dissolving," noted deputy chief ranger Lorant Veress. Search and rescue were called in, but lightning prevented them recovering Caleb's remains. The following day, Caleb, his flip-flops and wallet had completely dissolved into what are not only Yellowstone's hottest, but most acidic waters.
Since 1890, at least 22 people are known to have died from hot spring related injuries in Yellowstone, which is set above a "geological active supervolcano".
7

Mexican Acid Rap

In April 2018, a Mexican rapper admitted to dissolving the bodies of three film students in acid. Christian Palma Gutierrez, 24, raps under the name QBA, and has over half-a-million views on his YouTube channel.

The students, ranging from 20 to 25, were kidnapped on March 19 from a Tonala rank. Investigators believe the Jalisco New Generation cartel mistook Javier Salomon Aceves Gastelum, Jesus Daniel Diaz, and Marco Avalos for members of a rival organization. When Gastelum died under torture, the cartel opted to dispose of the other two.

This is not the first time QBA dissolved victims of Mexico's fastest growing cartel. He received 3,000 pesos ($160) per week as a "cook", disposing of bodies in acid baths in water tanks at a cartel safehouse. After soaking the bodies for 48 hours, QBA opened the valve and dumped remaining oddments in the fields. Authorities charged QBA with aggravated kidnapping.
6

Vigilante Ultra Violence

You know what they say about good intentions. In August 2017, a pair of vigilantes committed one of the most gruesome crimes ever recorded in Montana. Operating on a rumor that an acquaintance had sexually assaulted a young girl, Tiffanie Rae Pierce, 24, and Augustus Standingrock, 27, broke into a Missoula home and proceeded to slaughter its inhabitants.

Standingrock stabbed Jackson Wiles, 24, to death. Pierce slashed the throat of 15-year-old Marilyn Pickett. The vigilantes hacked apart the corpses and dissolve them in acid. A neighbor, who heard the victims' screams, alerted police. In the basement, authorities stumbled upon a vat of liquidating remains.

In April 2019, Judge James Wheelis sentenced Pierce and Standingrock each to two life terms. Beyond the count of deliberate homicide, Pierce faced an additional charge of attempted homicide for an earlier incident, during which she barged into a house and stabbed a woman eight times.
5

Life Imitates Art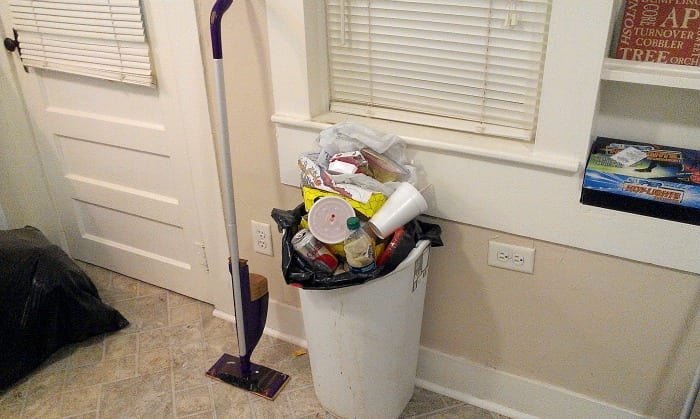 In July 2015, three advanced mathematics students dissolved Eva Bourseau's body in a plastic trunk acid bath. The 23-year-old art history student's body was discovered by her mother in a plastic bin at her apartment in Toulouse.
Investigators believe the three men, aged between 19 and 23, ventured to Bourseau's residence to collect a drug debt. "There was a fierce outburst of violence, one marked by the use of brass knuckles and a crowbar," alleges Prosecutor Pierre-Yves Couilleau. Inspired by events from the TV series "Breaking Bad", the trio left her to dissolve in acid. They returned to the scene of the crime several times, covering the stench of disintegrating flesh with air freshener.
When Bourseau's mother failed to hear from her for two weeks, she went to the apartment. Police indicated the victim's body had been breaking down for approximately 10 days, and was in "advanced stages of decomposition".
4

Alligators and Acid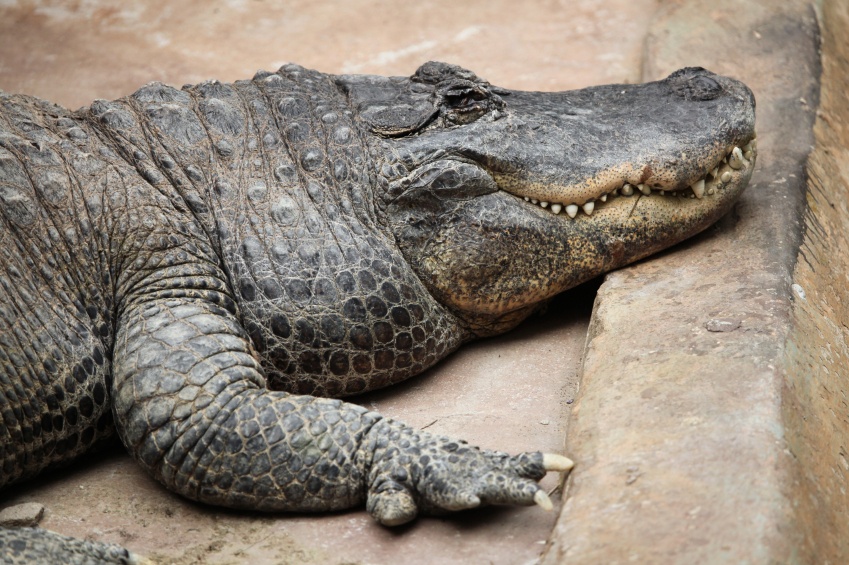 In August, 2018, a North Carolina woman received a sentence of 20 years, when a Texas jury discovered she tried to cover up a murder by dissolving the the victim in acid before feeding it to alligators. Four years prior, Amanda Hayes and her husband Grant Hayes were convicted of the murder of Grant's ex-wife, Laura Ackerson, 27. Grant received a life sentence. Amanda initially got 13 to 16 years.
After killing Ackerson at the couple's Raleigh apartment, Amanda and Grant attempted to dissolve Ackerson's remains in muriatic acid. When that proved too slow, the couple dismembered Ackerson with a power saw, packed her remains in a cooler, rented a U-Haul, and drove to Amanda's sister's house in Texas. On January 4, 2011, investigators found Ackerson's torso and lower leg floating in Oyster creek. A dive team later found some, but not all, of Ackerson's remains in the alligator-infested waters.
3

Texas Toddler Terror

When a suspicious neighbor requested a welfare check on a Laredo apartment block in February 2019, police came upon an "overwhelming scene". Inside, they found the remains of three-year-old Rebecka Zavala disintegrating in a five-gallon bucket of acid hidden in a bedroom closet.

Rebecka's parents, Monica Dominguez and Gerardo Zavala-Loredo, admitted to trying to dispose of the body. They claimed the toddler drowned while unsupervised. Both pled guilty to tampering with evidence of human corpse. Zavala-Loredo received a 14-year sentence. Texas authorities charged Dominguez with violating parole from a previous conviction for an incident in which her nine-month-old incurred six bone fractures. With additional charges of endangering a child and abuse of a corpse, she received 20 years. The couples' remaining children were taken in custody.

Neither parent was charged with murder. The coroner could not determine a cause of death given the damage the acid caused to Rebecka's remains.
2

Bolsgoi Ballerina Blackmail

This month, East2West news reported that a Bolshoi Theatre ballerina may have been chopped up and dissolved in acid. In 2014, Olga Demina, 25, went missing. She has long been presumed dead. Her "manager", Malkhaz Dhzavoev, 40, has been the prime suspect in her disappearance. He allegedly threatened to release "sexually compromising" photos unless Demina paid up. Demina's mother claims "she was completely at his mercy" and sold her Peugeot and took out loans to pay off Dhzavoev. Despite the payments, the photos emerged online.

In 2017, on an Interpol warrant, officials extradited Dhzavoev from Germany, where he posed as a Kurdish refugee. He is currently being held in Moscow. According to law enforcement sources, while behind bars, Dzhavoev admitted that he dismembered the dancer and dissolved her in acid. "Sulfuric acid does not the have to dissolve everything to zero". A search for any evidence of Demina's demise continues.
1

Things an Animal Wouldn't Do

This month, a Belgian court announced that a single tooth of Congo's first prime minister will be returned to Africa. It is all that remains of Patrice Lumumba. On January 17, 1961, Lumumba and two associates, Joseph Okito and Maurice Impolo were taken from prison and executed by firing squad in a forest outside Lubumbashi.

The next evening, brothers Gerard and Michael Soete exhumed the corpses, hacked them to pieces, and dissolved them in sulphuric acid. Gerard notes that they needed to get "drunk, stone drunk" over the two-day corpse disposal, during which they "did things an animal wouldn't do". While the Belgian court ruling only mentions one tooth, Gerard claims to have taken two home as a trophy.

While admitting to "undeniable responsibility in the events that lead to Lumumba's death", the Belgian government refuses to accept full responsibility and offered a pardon citizens involved in the assassination.