It is not exactly a revelation to say that those capable of snuffing out a life are deeply disturbed individuals. We all get angry, and we all have moments when we let that anger get the best of us, but the vast majority of people will not only never commit murder but will, thankfully, never even come close.
Sadly, there are not only murderers among us, but—whether to deflect suspicion away from themselves or as one final act of cruelty—also murderers who attend their victim's funeral. They may even pose as a mourner while the ones truly devastated by the killer's cruel and selfish actions weep all around them.
Related: 10 Creepy Photos Of People Unaware They Are With A Serial Killer
10

Man Attends Funeral of 89-Year-Old Man He and Friend Killed
Ken Hanford, 89, was a veteran who was a member of the RAAF who fought in WWII. He was also a loving father, grandfather, and great-grandfather. A statement released by his family spoke of a beloved man, "He had a strong network of family and friends in Springbank and Ballarat. He was also a wonderful grandfather to five and a great-grandfather to three."
He fell one day short of his 90th birthday due to the actions of Jonathan Cooper, 29, and Adam Williamson, 40. In September 2015, they broke into Mr. Hanford's home, attacked him, and then tied him up.
Then, knowing that Cooper was a victim of child abuse by a clergyman, Williamson told his friend that Hanford was a pedophile. The awful smear pushed Cooper, already high on ice, over the edge. He stabbed Hanford more than 10 times in the back. Five hours later, the decorated WWII veteran died of his wounds.
Then, somehow, a few days later, Williamson added gruesome insult to brutal injury when he attended Hanford's funeral. Not only that, but he actually spoke to Hanford's granddaughter. Eventually, buckling under the pressure, Cooper and Williamson would plead guilty to murder. Williamson received a 27-year sentence while Cooper originally received a 16-year sentence. However, that sentence was later increased to 24 years by the Court of Appeals.[1]
9

Killer Confesses at Funeral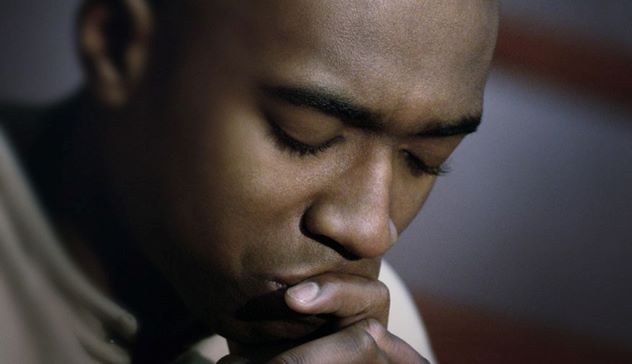 Also, in 2015, when Deunta Akeem Grier attended his girlfriend Tiffany Bailey's funeral, he had no intention of being anything other than a man mourning the tragic end of his girlfriend's life. Then, consumed by guilt, he confessed to murdering her.
Originally, Grier had told the police that Bailey died from a gunshot she suffered due to a home invasion. Three children were in the apartment at the time of Bailey's death. But, at the funeral, he confided in an off-duty police officer that he shot and killed Bailey. The off-duty officer flagged down a police car and asked the other officer to take Grier to the police station and book him for murder. He is currently serving life in prison.
A witness who was at the scene soon after the shooting sadly learned Bailey's 6-year-old daughter saw what happened. She later confirmed Grier's confession, telling police, "Mommy and daddy were fighting when daddy grabbed his gun and shot mommy." Tiffany Bailey was only 24 years old.[2]
8

Murderer Was Pallbearer at His Victim's Funeral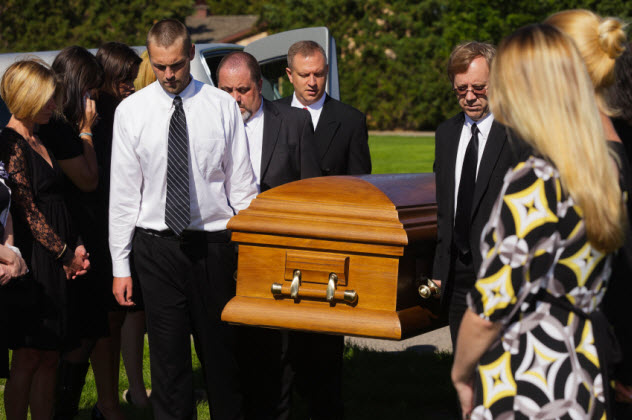 Melinda Pleskovic was a beloved teacher who taught soccer to students at Strongsville Middle School in Strongsville, Ohio. A friend and colleague, Dawn Felton, remembered her fondly, saying, "She was happy. It didn't matter about goals or awards. She just loved being involved." One of her students, Taylor Demmerle, shared his sadness too, saying, "I miss her a lot. There's not a day that passes by without me thinking about her and how she was always a positive person. When I was having a bad day at school, I would go to her, and she had a joke to crack. It made my day better in an instant."
Her husband Bruce returned home with his soon-to-be son-in-law, Jeffrey W. Scullin Jr., when he discovered his wife unresponsive. He called 911, but it was too late. Pleskovic was dead—shot three times and stabbed more than thirty times.
At Pleskovic's funeral, Scullin acted as a pallbearer. Turned out he was her murderer as well. He never stated why he killed his future mother-in-law, nor did he show any remorse. In the end, 21-year-old Scullin was found guilty and given a life sentence. His first chance at parole was set at 33 years.[3]
Melinda's daughter and Scullin were scheduled to get married just days after the murder. At his sentencing, Melinda's daughter addressed the court, saying, "Jeffrey Scullin should never be allowed to walk free again…My mother, Melinda, will never be coming back, and that egotistical boy had absolutely no reason or right to rip her away from us. I say 'boy' and not 'man' because a man doesn't harm his loved ones."[4]
7

Pastor Who Killed Two Comforted Family Members at Funeral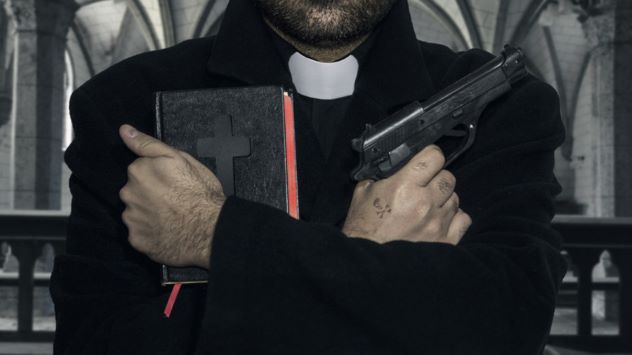 Michael and Angela Hockensmith, co-owners of a Kentucky pawn shop, and one of their customers, Daniel P. Smith, were murdered in September 2013. The man later arrested for the killing was a pastor who had attended the Hockensmith's funeral, where he had also offered his condolences and comforted family.
Kenneth A. Keith, 48, was a pastor at Main Street Baptist Church in Burnside, Kentucky. At one time, he had also been the owner of the same Kentucky pawn shop that the Hockensmiths owned. The murder was apparently motivated by a deal to buy gold bullion. Keith was squeezed out when the Hockensmiths decided to sell to Smith instead. On Sept 20, 2013, seething with rage, Keith shot and killed all three of them in cold blood.
Michael's brother, Tony, was repulsed when he found out that Keith had been arrested for killing his brother and sister-in-law, "To find that out, it made me sick." The rest of the family was equally horrified—seeing Keith's attendance and behavior at the funeral of their slain loved ones as an insult of the highest order. In court some three and a half years later, Keith pleaded guilty to the murders, which allowed him to avoid the death penalty. Instead, he was sentenced to life without parole.
The murder was witnessed by both of the Hockensmith's children—9-year-old Andrew and their 14-month-old daughter. Andrew, now 13, expressed how happy he was with the guilty plea and sentencing, saying, "It's the best birthday present I could ever get."[5]
6

Serial Killer Knew Victims and Attended Their Funerals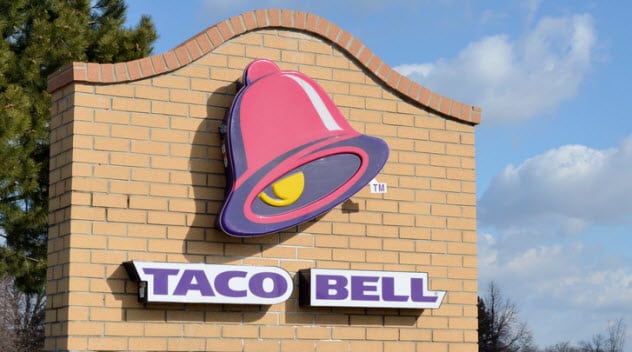 Over the span of two years in the 1990s, a serial killer terrorized the streets of Charlotte, North Carolina, as 10 African-American women were raped and strangled to death. With such horrific crimes, it seemed odd that the man was dubbed the "Taco Bell Strangler" after using one of the fast-food restaurants to lure in his victims. Yet, their killer, Henry Louis Wallace, not only knew each and every one of them, but he attended their funerals and offered his condolences to the grieving family members as well.
When Carolina Love, Wallace's then-girlfriend's roommate, went missing, he accompanied his girlfriend and another friend down to the police station to file a missing persons report. Co-workers, friends, and his girlfriend's friends were among the victims of "Bad" Henry Louis Wallace. His bloody work was a first, as the detective who busted the case, Garry McFadden, observed, "We believe Henry Wallace is the first known African American serial killer, and we believe that he is the only serial killer that knew all of his victims."
A gold earring in the shape of a cross was what finally tripped Wallace up. He was wearing it when he was caught on a surveillance camera using the bank card of one of his latest victims. Then, when police went through Wallace's criminal history file, they found a photo of him with that same earring on. That lead spelled the beginning of the end of Wallace's killing spree. Wallace received the death penalty and currently sits on death row, awaiting execution. [6]
5

Woman Kills Childhood Friend Then Comforts Her Mother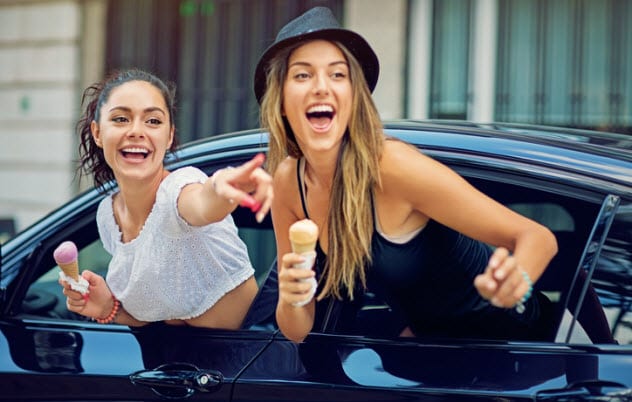 Missy Avila, 17, and Karen Severson, 17, were best friends in 1985 when Missy was tragically killed. Having grown up together, they were so close that they seemed more like sisters. So, on that awful night, Missy's mother, Irene was thankful to have Severson to lean on for emotional support, "She became like a daughter to me." Ironically, as future facts would show, Irene Avila was said to have felt that if it were not for Severson's support, she might not have survived her daughter's tragic death.
Irene's world was turned upside down for a second time when, three years later, police arrested Karen Severson and Laura Doyle on first-degree murder charges. Both girls were eventually convicted of second-degree murder charges and sentenced to 15 years to life.
In the days following Missy's death, Severson successfully passed herself off as a devastated teenager grieving the loss of her best friend. She even went to the funeral. But she did not stop there. In a bid to throw off the police even further, Severson asked Irene if she could move in with her. Unsuspecting and in need of emotional support, the single mother, then living with two of her three sons, accepted Severson's offer. The arrangement lasted three months. During that time, Irene would stay up late with Severson and share memories about her daughter, never once suspecting that Severson was Missy's killer.
Severson's plan went up in smoke when, three years later, another friend, Eva Chirumbola, came forward to police to say that she had been there the day that Missy died. The killing was apparently motivated by Severson's equally intense and well-hidden jealousy of Missy. That jealousy drove Severson to lie about how Missy was why Doyle's boyfriend had recently dumped her. From there, tragedy was quick to follow.[7]
4

Man Kills Former Roommate Over Ghosting and Attends Funeral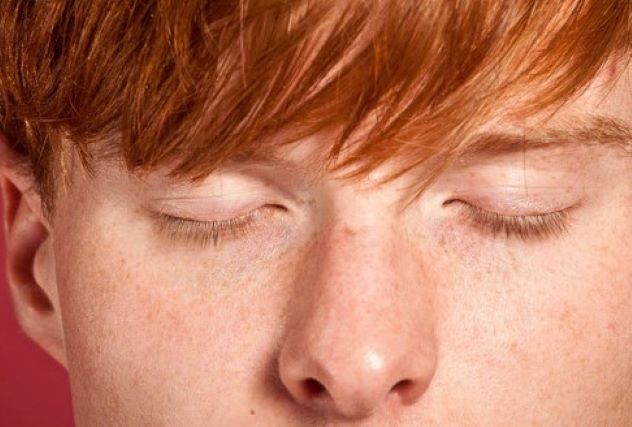 In late December of 2013, friends found their buddy Nicholas Sofer-Schreiber lying dead in his home from 73 stab wounds. The young redhead was affectionately known as "Ginger Ninja" to his friends.
The killer, Christopher Navin, had formerly lived in Sofer-Schreiber's home. They had a falling out due to a repair bill. Afterward, Navin tried to rekindle their friendship, but Sofer-Schreiber ignored his calls and texts. Friends of Sofer-Schreiber talked with Navin at the funeral and then, later, saw him around town. They could tell he was mentally deteriorating.
During his trial, the judge accepted that Navin was suffering from schizophrenia. In the end, he was convicted of manslaughter and sentenced to 12 years with parole available after 4 years.
Sofer-Schreiber's family was not happy with the sentence, "Nic was a harmless, kind and gentle person." They added their dismay at the less-than-expected sentence, stating that they "will endeavor to keep the memory of Nic alive."[8]
3

Man Attends Acquaintance's Funeral—Confesses 22 Years Later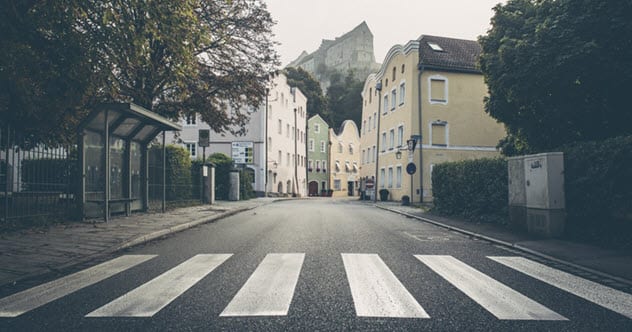 In Kent, UK, in 1993, 16-year-old Claire Tiltman was brutally stabbed and killed in a dark alley as she made her way home. On the day of her daughter's funeral, Mrs. Tiltman spoke of the killer who was still at large, "You look around, and you hope that it's someone you don't know, but we don't know."
Twenty-two years later, Colin Ash-Smith told a fellow prisoner about "passing someone on a zebra crossing, snapping, and attacking them." That fellow prisoner, Stefan Dubois, immediately thought of how Claire Tiltman had died. That information was passed on to Nigel Pilkington, head of the complex casework unit for the Crown Prosecution Service South East, which led directly to Ash-Smith being found guilty of the brutal 1993 killing of young Claire.
Adding to the horror of the crime was that Ash-Smith's parents were friendly with Tiltman's parents all those years ago. Not only that, but Ash-Smith knew Claire—even playing billiards with her a few times. And, worse yet, he was present at Claire's funeral. In fact, he arrived wearing the same jacket that he had on when he ended Tiltman's life. Although Ash-Smith had initially been a suspect and Mrs. Tillman was sure he had killed her daughter, no charges were filed at the time.
At his sentencing—in which Ash-Smith received 21 years—a dozen of Claire's school friends were in attendance. Ash-Smith may have ended her life, but the memory of Claire was still alive and well in the hearts and minds of those who loved her.[9]
2

Tailor Attends Funeral of Girl He Raped and Murdered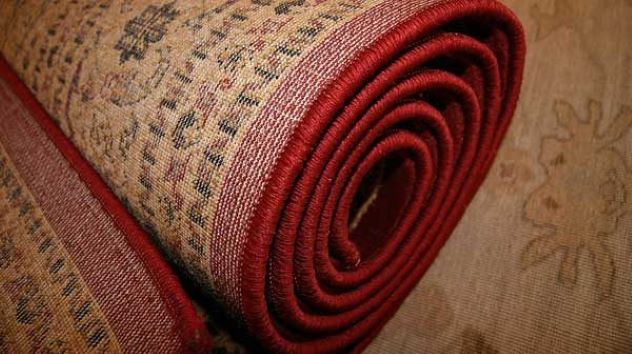 Back in 2014, a Mumbai tailor, Qasim Yusuf Khan, raped and murdered a 12-year-old girl. He calmly confessed to police that he killed the girl and then performed multiple acts of necrophilia upon her lifeless body. Afterward, he tried to hide the body by rolling the young girl in a mat and sewing the ends closed. Then, one early morning, shortly after the murder, he dumped her in a garbage can, where she was later discovered.
The girl had come to his shop to get a wallet repaired. Though Khan had his own version of what happened—suggesting a situation that quickly got out of hand—police did not buy it. They were certain he had deliberately abducted, raped, and then killed her.
Khan was also at the girl's funeral. He was seated in the front row and watched as her casket was lowered into her grave. As word got around, locals began gathering outside the police station where Khan was being held. There they pleaded with police to release him to them so that he could get what he truly deserved. Police calmed the crowd—eventually convincing them to drop their vigilante request and go home.[10]
1

Fearing for His Job, Man Kills Boss Then Attends Funeral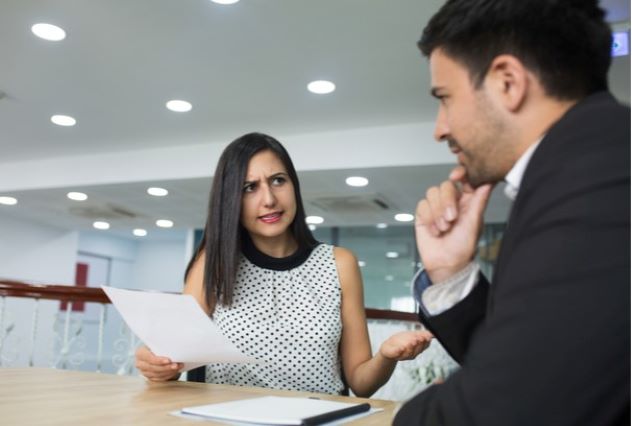 In January of 2015, Kim Jones, 56, mother of two, was shot in the back of the head while waiting at a bus stop. Jones ran a non-profit called Turning Points for Children. The day before she died, she confronted one of her employees, Randolph Sanders, and accused him of mismanaging $42,000.
Afraid of being fired and having his reputation ruined, Sanders dressed in black, hid his face with a hood, snuck up behind Jones as she waited for a bus, and shot her in the back of the head. After the murder, Sanders tried to play the part of the worried co-worker–even going so far as to call Jones's phone and leave a message asking if she was alright. He also did a TV interview expressing how shocked he was by her disappearance.
Then, he went even further and showed up at Jones's funeral. He even shook Jones's son's hand, "The fact that he could even look any of my family members in the eye and shake my hand the day of my mother's funeral is just flat-out unimaginable," Andre Jourden wrote in an email. Sadly, Jones had just married her long-time partner a month before being murdered.
Two weeks after the killing, with the weight of guilt too heavy to bear, Sanders confessed to police. He was found guilty and immediately sentenced to life in prison without the possibility of parole.[11]